Tech News
Here at MySpeed, we keep you up to date on all the latest tech news
Get the latest technology news and daily updates on MySpeed. Keep up to date with all the trending tech news on mobile phones, game consoles, laptops, gadgets, social media, Internet, video games, website, and many others more. In addition, you will also find the latest news and updates for the hottest movies and shows on popular streaming services here.
Last week, Google Fonts announced on Twitter the addition of 60 new fonts to their library to Google Docs and Google Slides. That's a piece of good news for all Google Docs and Slides users, especially for ones frequently using these Google apps. More choices of fonts are now available for them to use in their documents and presentations.
"Boss Baby" sequel named "The Boss Baby: Family Business" is set to arrive in theaters and the streaming service Peacock simultaneously in early July. Read along for more details.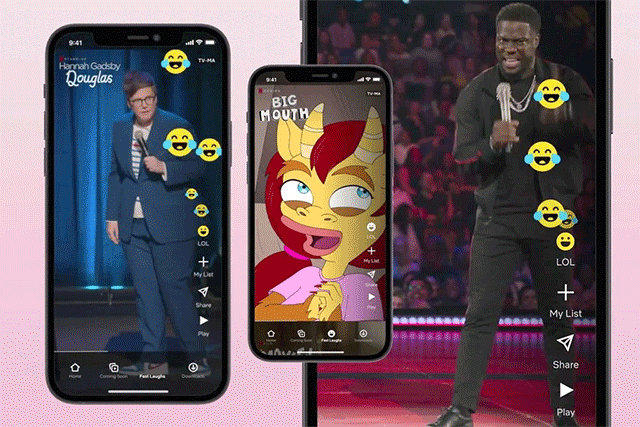 This free Amazon-owned service can assist users set up new gadgets, extend the low-bandwidth working range of devices to assist discover pets or valuables with Tile trackers and keep gadgets online even if they are outside the range of their home wifi.
This is a good new for Twitter users on Android. Finally, after 2 years since the first time introducing the feature Direct message (DM) on iOS devices, Twitter for Android devices gets this feature. The company tweeted and announced that the DM search bar had arrived on Android late on Thursday.
With MiniDV, users can watch comedy shows, web series, tech news, content around beauty, food, and fashion, and so on. Some of the currently available titles were created by TVF and Pocket Aces, two of India's largest web studios, or supplied by famous Indian comedians.
Since businesses were reluctant to rewrite custom websites and web interfaces for a more modern web environment, the much-despised browser has clung tenaciously to the Windows operating system, due in part to an endless supply of businesses that tailored custom websites and web interfaces using IE-only features.
Recently, a report of the fastest internet connection speed in the US in 2021 has been launched. Researching data from over 1.3 million speed test results was used to analyze and rank average speeds by HighSpeedInternet.com.
This big Marvel show will officially arrive on Disney+ a couple of days earlier than expected. Read along to get details on the release date, the number of episodes, how to watch, and more.
Although the move is likely to have a significant impact on the bottom line for many types of apps relying on advertising for revenue, Apple emphasizes that the most concerning issue is users' control over how they are tracked and how their data is used and accessed.
TikTok isn't totally immune to online shopping. According to The Verge, the platform has attempted to allow e-Commerce on the app in the past, collaborating with companies such as Teespring and Shopify, but with little success.