MySpeed Blog
Tips, guide, info about speed test, website test, Chrome extensions, mobile apps
MySpeed blog brings to the table useful information, tips, guides,... relating to speed tests, website tests, extensions, internet connections in order to help you have a good network performance. Visiting our blog regularly, you not only know what problem your connection has but also can save money, time to solve easy network problems without calling the customer service.
Website test is a really useful tool to measure speed because speed can make or break the website. Therefore, speed is one of the most important factors needed to be concerned with website issues. Come as no surprise, the website test free is created to deal with some problems and make website performance better.
The speed test app is not too strange to people because there are currently 4.39 billion internet users in the world. With so many people online, it makes sense that the internet becomes sluggish at times. It's helpful to know what your data speed is so you can address the issue, improve the speed.
Speed can make or break your website. That's why web developers, marketers, and IT departments alike spend much attention on website tests online. Maybe you don't know that fast webpage loading speed can make a dramatic effect on the overall success of your site.
How much Mbps is good Wifi? To answer this question, running the internet speed test is the best way to ensure network performance. This is extremely popular with internet users today. It can not be denied that the internet plays an important role in our life.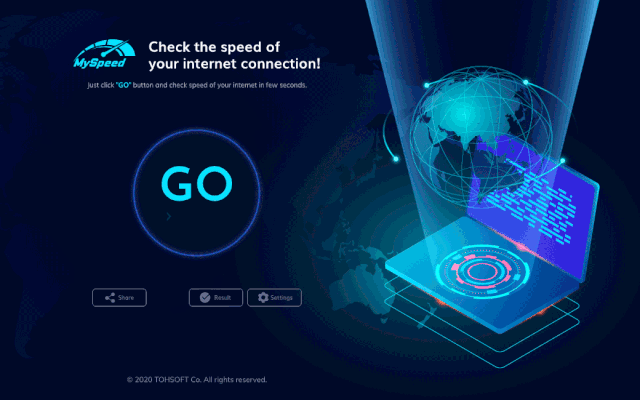 How to use the internet speed test? The question is repeated quite a lot when users have trouble with the network connection. We all know how frustrating a slow, laggy internet connection can be. It can affect your work, studying, or even entertainment
Internet speed test is the best way to ensure network performance. This is extremely important in the age of the internet. It comes as no surprise, the internet is your primary connector to work, friends, family, and entertainment. It helps our life become easier especially in serious Covid-19 pandemic
Performing a website test is a good way to know if the web is operating smoothly. Of course, this practice also helps web owners find bugs or any other issues causing the website to operate inefficiently or inaccurately. Web testing is a very complicated term. Let's check out this article to learn about basic things about website test!
Running speed tests is a must when you want to see if your internet connection is sufficient for your needs. But what if the results you have are not good? What if the download and upload speed are too low for you to engage in online activities? Check out this article to know what to do if your speed test result is not good.
"Is speed test accurate?" is among familiar questions when it comes to running an internet speed check. Of course, it's a very good question. We all want to get the most accurate speed test results so that we can know how the internet connection is actually performing. In this article, we're going to find out the answer to this question and see what we should do to ensure the accuracy of a test result.
More and more people are using internet speed tests these days. It's a simple and useful way to check our internet connection. Have you heard about this tool and wanted to know how it works, what its results really mean, or what is a good test result? Here are some 7 of the most frequently asked questions (FAQs) about internet speed tests.