How to increase Frontier internet speed? Take a look at these 6 tips
Sep 14, 2022 - Views: 534 Share
Your internet speeds may be slowed for a variety of reasons. One of these could be because your device's speed is affected by the sort of internet connection you use. So, how to increase Frontier internet speed? Do not contact your provider right away if your internet speeds are routinely slower than what your internet package should give. More information can be found by following these 6 tips.
What is Frontier?
Frontier provides internet speeds ranging from 6 Mbps to gigabit speeds of 1,000 Mbps. Gigabit speeds, which are only available in select areas with access to Frontier's fiber services, provide an enormous amount of bandwidth to support pretty much anything you (or your entire family) can think of doing on the internet.
Frontier offers two types of internet service: DSL and fiber. DSL internet typically has a maximum speed of 100 Mbps, whereas fiber internet can reach ten times those speeds.
DSL internet from Frontier is more widely available than fiber internet. The Frontier internet speed you can expect is determined by your internet package.
See also: How to increase CenturyLink internet speed?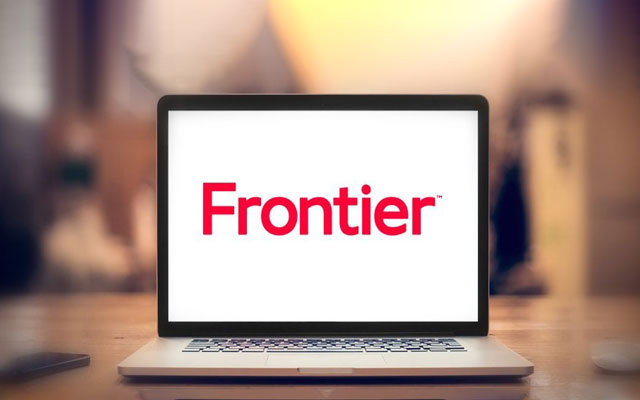 Frontier
How to increase Frontier internet speed?
1. Try the Automated Troubleshooting tool
Log in with your Frontier ID and use the new Automated Troubleshooting tool.
2. Check the current status of other pages
If you're experiencing slow loading times on a specific website, try visiting two or three other sites and clicking on different links.
If the other pages appear to be fine, there may be a temporary problem with the site that is causing the slowness for you.

Try the site again at a different time to see if it is faster.
3. Reduce the number of users who are able to connect to the network
If your home network has a lot of wireless devices, your connection may slow down due to your family's activity.
Determine whether someone is streaming media, downloading large files, playing online games, or broadcasting live video.

Consider updating your modem or upgrading your Frontier internet plan if your household always gets a lot of traffic.
4. Set up your device correctly
Do you have a wireless device that is too far away from the router? If it's a computer, try using an Ethernet cable to connect it directly to the router. 
Updating and refreshing your device can give it a boost.
Run a comprehensive scan on your device if you have anti-virus software installed to check for abnormalities. 

Try clearing the cache in your web browser.

Disable any browser add-ons that aren't in use.

Upgrade to the most recent version of your browser (it's free).

If you haven't rebooted your computer or mobile device in weeks, a new start may be beneficial.

Consider upgrading if your device is running an older version of Windows or another operating system.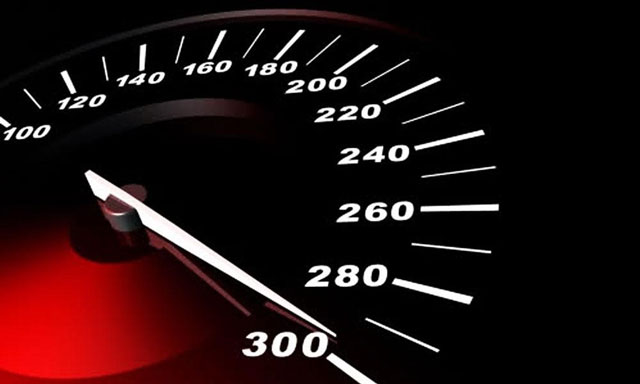 Internet speed
5. Keep background activity to a minimum
File-syncing services such as Google Drive and OneDrive may be moving data in the background. When you need additional speed, turn off or suspend such services. 

Is your smartphone getting a software update automatically? Schedule updates for when you're not using your phone or tablet. 
6. Restart your Frontier gear.
Rebooting your router or modem is simple and can solve a variety of issues. After the reboot is complete, test your Internet speed again.
See also: How to increase internet speed TP-Link?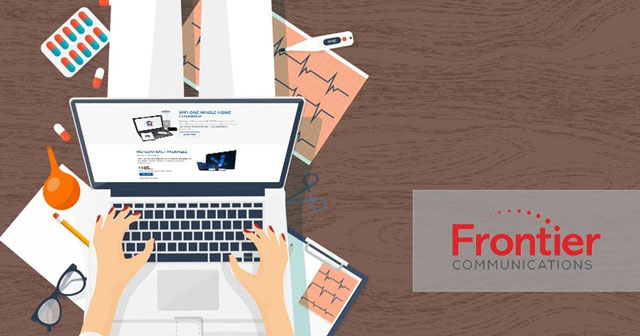 Frontier internet
Conclusion:
Hope that all the tips provided above will come in handy if you're having trouble with your internet connection. Don't forget to do a test right now at MySpeed to find out what your device's status is and how you can increase internet speed.
Please let us know if you have any further information.
Cre:
allconnect.com/providers/frontier-communications/speed-test
frontier.com/helpcenter/categories/internet/troubleshooting/improve-internet-speed
highspeedinternet.com/tools/speed-test/frontier
whistleout.com/Internet/Providers/Frontier/SpeedTest