There are countless speed test sites and tools available on the internet and we can easily find some by a quick Google search. Yet, not all of them are reliable. This article will let you know how to find reliable testing sites!
RELATED: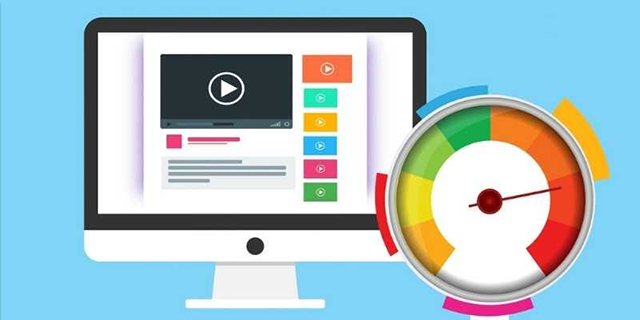 There are countless speed test sites and tools on the Internet
Testing your internet connection with unreliable tools that produce inaccurate results is just a waste of time. So, running internet speed tests is quite necessary these days, and of course, running the tests on reliable testing sites is even much more necessary. That is the reason why we are going to introduce to you a few tips on finding good testing sites in today's article. Besides, there will be a quick guide and things to do before running a test that ensures your test results to be more accurate. They are all below here, keep reading on to learn about them.
What is a speed test?
It is a quick test measuring the speed between your computer or other device and a test server, using the internet connection on your device. The test results include the numbers of ping rate (measured in millisecond - ms), upload speed and download speed (measured in megabits per second – Mbps), in which the higher the upload and download speed, the faster your internet speed. About ping rate, the lower it is, the stronger your connection is.
There are a lot of free online testing sites available on the Internet right now, including so many quality reliable ones. It's not so difficult to find them. What you need to do is to spend some minutes searching, reading the information, and then deciding which ones are good and reliable to use.
Firstly, let's open your web browser such as Chrome, Firefox or something like that, then go to Google.com and type some keywords like "speed test", "best speed test", etc. After the search, you will get the results, it's time for you to pick some articles and read them to find out some recommended testing sites.
Good internet speed sites are always on top of the best speed testing tools recommended by IT experts and popular tech magazines such as PC Magazine (pcmag.com), Popular Mechanics (popularmechanics.com), PC World (pcworld.com), etc. They are also given tons of good reviews and trusted by the users.
Well, some of top best speed testing tools these days include speedtest.net, speedof.me, testmy.net, … In addition to these ones, you can find many other testing sites on the internet, but always keep in mind that you should just run the test on reliable sites or tools.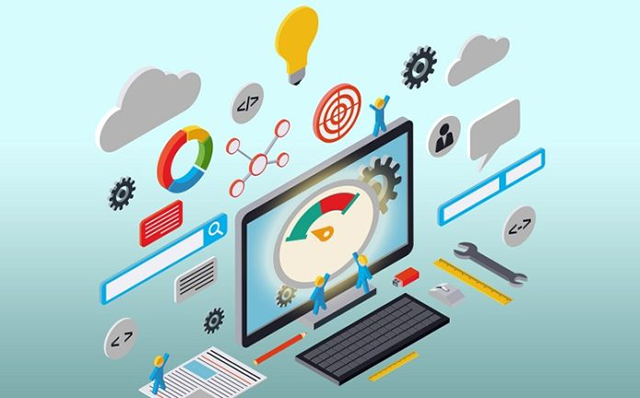 You should just run the test on reliable sites or tools
Things to look for in a testing site
To know whether a speed test site is good to use or not, you should check out these 5 following features. If a testing site comes with the first four of them, it can be considered a quite good one.
Of course, it should be simple and easy to use. Nobody wants to spend 15 minutes learning how to test the internet speed or have to follow complicated steps to run it.
If a speed testing site gives you inaccurate results, there is no point to using it.
A testing site featuring complicated design with ads or any additional tools running in the background might not be a good choice for you. That's because those additional things can affect your results, especially if your connection is slow. You should choose a site that's simple and focused.
If an internet speed sites site has servers in only one region, the results that it produces will be skewed by region. Therefore, you should choose a site that has a wide server range to provide you with an accurate reading.
Commitment to real-world testing conditions
It means that the better a speed testing site can accurately simulate common situations like streaming or downloading a video, the more useful the site.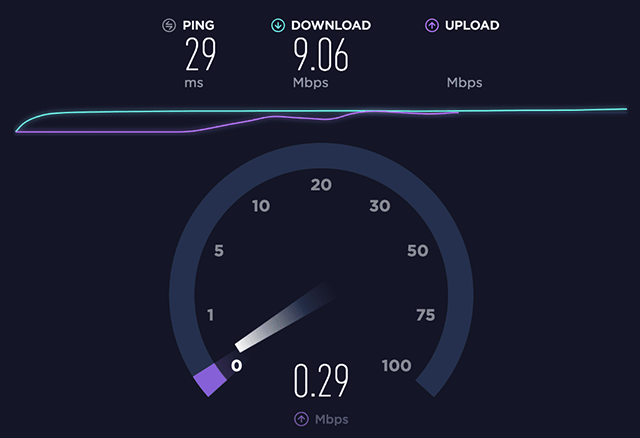 You should perform a few tests to ensure the results' accuracy
Things you should to before running a speed test
In fact, there are different factors that might affect the speed result's accuracy, resulting in much lower numbers than the actual speeds of your connection. So, along with choosing a reliable online testing site, you should also do a few things when running a test so that you will have more accurate test results.
Be sure to close any extra programs or applications (such as online storage applications, automatic updates, and others) running in the background before running a speed test. Extra programs running on your computer at the same time could be using the internet connection while you are running the test. As a result, they might affect the test's accuracy.

Be sure that there are no other devices on your network (such as a tablet or smartphone in another room) are using the broadband connection. A lot of us now have a number of electronic devices like laptops, tablets, games consoles, … that can be using the internet connection at the same time, causing heavy use when performing the test.

Perform a few tests: Running a test doesn't take long, so you should perform a few tests to ensure the results' accuracy.

Perform the test over the course of the day: Try to test your speed at different times of the day, at both peak and non-peak hours, and on different days as well. Don't forget to note the speed results so that you can compare them.
Conclusion
Finding truly reliable internet speed test sites is not so hard. It just requires you some minutes searching, right? Running the tests on quality and reliable testing sites is important and necessary for sure, but you should also do a few small things like mentioned above in order to ensure the test result's accuracy. Well, we hope that this writing provided you with useful information. Don't forget to look forward to our upcoming articles with a lot of valuable information waiting for you to explore!
Cre: broadbandsearch.net, increasebroadbandspeed.co.uk, gospeedcheck.com