How to make WiFi faster? Following are some simple fixes!
Oct 17, 2022 - Views: 394 Share
Are there any simple ways that help you speed up your internet WiFi connection so quickly?
Yep, of course. So, how to increase wifi speed in laptop? How to make phone wifi faster? How to make wifi faster on PS4? How to increase wifi speed 54 Mbps? …
Well, depending on the source of the problem or what really causes your WiFi speeds to be slow, there are always effective solutions for improving WiFi speeds. So, as long as you determine the cause, you'll find the best solution to fix the issue.
In this blog post, MySpeed is about to bring you simple tips on how to make your WiFi faster; let's take a look.
But first, let's spend a minute exploring what WiFi means.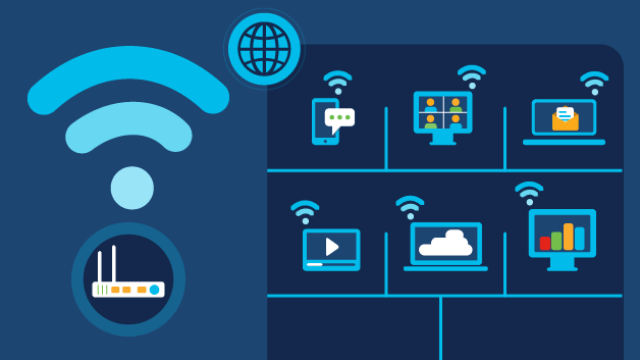 WiFi, what is it?
What is WiFi and WiFi speed test?
Wi-Fi is simply a wireless networking technology that allows laptops, smartphones, tablets, or other devices to connect to the internet. 
To be more specific, a WiFi network uses a radio frequency signal originating from a wireless router and transmitted to nearby devices. Any wireless-capable devices, including mobile devices, PCs, and other equipment (game consoles, printers, video cameras, and others) can pick up WiFi signals and use the internet.
Well, running a WiFi speed test is a fast and simple way to find out how fast the WiFi connection is on your device. The test results will provide measurements about your connection's download speed, upload speed, and ping time.
That's a few basics about WiFi. Now, let's move to the next part of this post to learn some simple ways to improve WiFi speeds.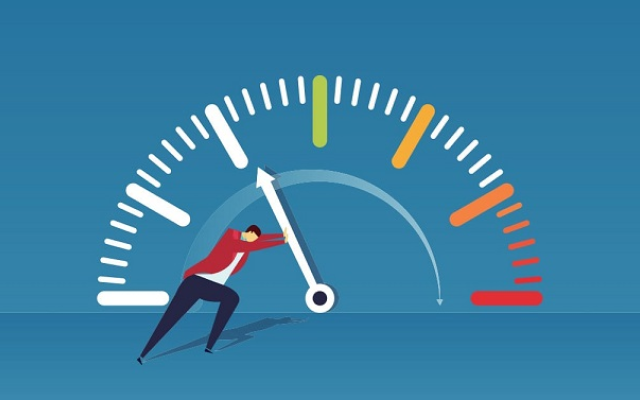 How to speed up the connection?
How to make WiFi faster?
Here are some simple fixes for better WiFi speeds; hope you will find them helpful.
Move closer to the router
That's nothing but one of the easiest ways to get stronger WiFi signals. 
Because WiFi signals originate from the router, the distance between your device (laptop, tablet, smartphone, or any other) and the router does matter to the WiFi performance. 
It's worth noting that the farther your device is from the router, the weaker the WiFi signals and speeds. So, if you find your WiFi speed slower than it should be, try moving closer to the router (if possible) to see if the connection gets faster or not.
See also: How to make your wifi faster on Xbox?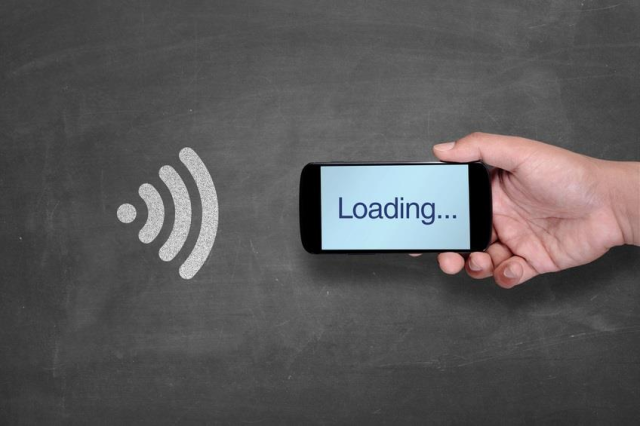 Strong WiFi signals
Find a better place for your router
Placing the router in an inappropriate location does affect the speed and signal strength of your WiFi connection. Well, if you are positioning your router in a bad spot, it's time to find a more optimal position for it. 
Of course, the perfect spot for your router depends on your house. As per hellotech.com, as WiFi signals from the router travel vertically and horizontally in an outward radius, it's recommended to place the router in a central location and elevated place. You can try placing the router in different areas in your house to see which spot is most ideal before picking the final location for it.
Also, make sure that your router is away from the microwave oven, refrigerator, fish tank, or any other things that can interfere with WiFi signal strength. 
See also: How to make Xfinity wifi faster?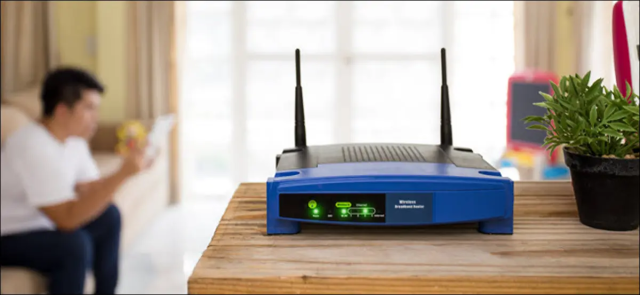 Where to place the WiFi router?
Opt for the right frequency band
The 5GHz band offers faster internet speeds at a shorter range, and the 2.4GHz band provides slower WiFi speeds at a longer range. So, opt for the band that most suits your needs considering different factors like the size of your house, the speeds you want, the number of devices, and more. 
Note that if you have a dual-band router, you can use both 2.4GHz and 5GHz bands.
Disconnect other devices from the network
Too many devices connected and using the WiFi network at once do slow down the connection. So, if possible, disconnect other devices from your WiFi connection, especially ones that are not in use since their background programs may still be consuming internet bandwidth.
See also: How to limit wifi speed for others?
2.4GHz WiFi vs. 5GHz WiFi
Stop bandwidth-heavy activities
Streaming videos, downloading/uploading large files, making video calls, etc could significantly affect the network bandwidth. If you want to prioritize your connection for a specific activity, it's a great idea to stop all of the unnecessary bandwidth-heavy things. 
Also, don't forget to close not-in-use apps and programs running in the background of your device. This way, you will give your device more bandwidth to use and allow it to handle the download/upload process efficiently. 
So, try applying this method to see if there is any speed improvement.
See also: How to make CenturyLink wifi faster?
Replace the router
As mentioned in the previous blog post, older routers might be incompatible with newer WiFi standards and unable to fully handle today's high-speed internet.
If you are so certain that your router is too outdated and that's the main reason behind your slow WiFi speeds, consider upgrading it.
Use newer devices
Similar to outdated routers, outdated devices (smartphones, tablets, laptops, or others) might not be able to fully support today's high-speed WiFi. 
Wonder if your older device is the source of the problem? If so, try accessing your WiFi network using newer devices to see if the speed gets faster. 
If you determine your outdated device is the real cause, consider upgrading it if necessary.
See also: How to make Google wifi faster?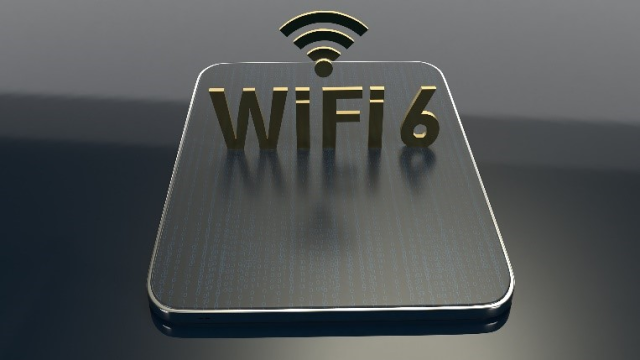 WiFi 6
Upgrade internet plan
For heavy internet users frequently engaging in activities requiring downloading/uploading large amounts of data, a low internet plan is so insufficient.
If you find that your current internet plan is not providing you and other ones in your household with enough internet bandwidth and speed, it's time to consider opting for a new one.
For sure, it's so crucial to figure out how much speed and bandwidth your household really needs. This way, you will find out which internet plan is the best option. 
Want to learn more tips on how to make iPad faster on wifi, how to improve wifi speed on laptop and other devices? Keep scrolling down!
See also: How to improve wifi upload speed?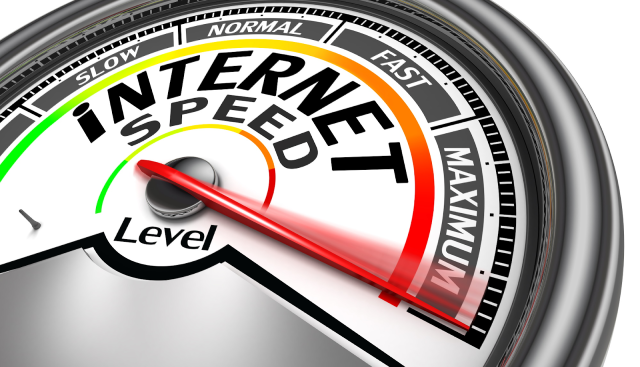 Fast internet speed
- Others
Above are simple ways that might let you increase your WiFi internet speeds easily. Along with these simple fixes, there are many other solutions for improving your WiFi performance, depending on what causes the problem. Following are some more suggestions on how to make the WiFi faster.
Reboot the router if it's been running for a while without rebooting

Use the internet during non-peak hours

Adjust the router's antennas or consider installing the more powerful antennas

Protect your devices from malware and viruses

Add protection to WiFi, or use a stronger Wi-Fi security standard

…
Well, don't forget that there's another very powerful solution: Calling your Internet Service Provider (ISP) to let them know your issue, especially if you've tried possible fixes, but no one could help.
Besides, getting a WiFi extender or using other devices that help boost WiFi signal is also a good thing to consider. 
See also: How to increase wifi speed in Android mobile?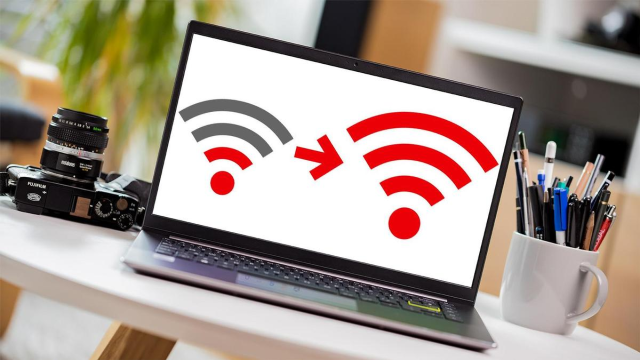 Faster WiFi connection
Wrapping up
Recently, MySpeed introduced some simple solutions to deal with slow WiFi connections. Once again, it's worth noting that along with these easy fixes, there are still, of course, many other helpful methods to speed up your connection, depending on what really causes it to be slow. And that's all for this post; hope you liked it. Well, whenever you want to determine how fast or how slow your connection is, it's good to run a WiFi speed test.