Learn how to make my wifi faster without paying a single cent
Sep 30, 2022 - Views: 329 Share
How to make my WiFi faster? That is the everyday question.
Anyone wants fast WiFi, but they need to know that it is not a simple task. It is not as easy as turning on the switch, but it requires knowledge, practice, and sometimes money.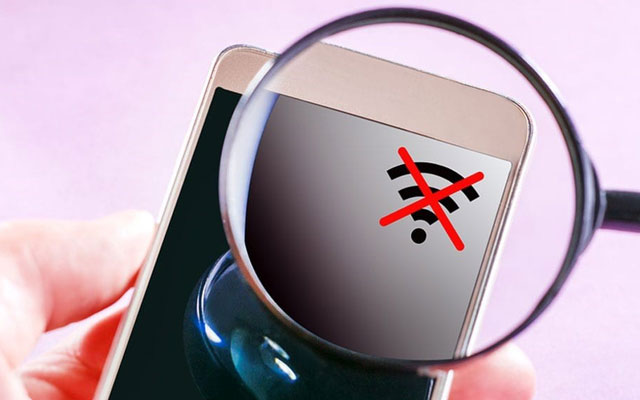 Is your WiFi slow
To make your WiFi perfect, you need to be an expert. However, I can give you some guidance to make your WiFi speed faster. Follow this guide, and you can see a significant boost in your internet speed.
How to make WiFi faster without paying money?
In this part, I will show you how to improve my WiFi speed without paying money. On some occasions, those methods can boost your speed drastically. However, they may not change anything if your WiFi network is already optimized.
Restart your router
Restarting your computer is the method that I will mention in every article. It is simple yet effective and doesn't cost you anything. Most routers are designed to work for long hours, but sometimes you also need to let them rest. By restarting the device, you can also get a brand new connection, which removes the conflicts in the previous one.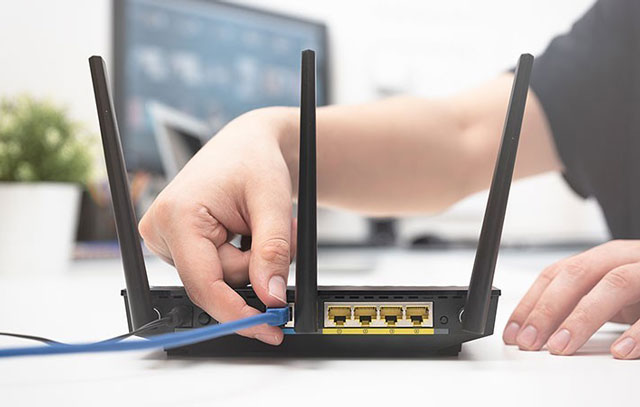 Restart your router
If you are too lazy to restart your router once a week, you can set the automatically restart schedule and let your router perform the task. The restart time should be at night, so you will not encounter any disruption when using the internet.
Use free DNS
Free DNS is also a suitable method, and that's how to increase my WiFi speed. The most popular and free DNS is Google DNS, which you can access through your IPv4 settings.
In the TCP/IPv4 Properties, you must change the settings from "Obtain DNS server address automatically" to "Use the following DNS server addresses." After that, type those numbers in the field.
Preferred DNS server: 8.8.8.8

Alternate DNS server: 8.8.4.4
When all of the fields are correct, hit the OK button.
Read more: how to limit wifi speed for others
How to make WiFi faster on PC (with some investments)
When the free methods can not help, you need to pay some money. I will start from the cheapest way to the most expensive one.
Reposition your router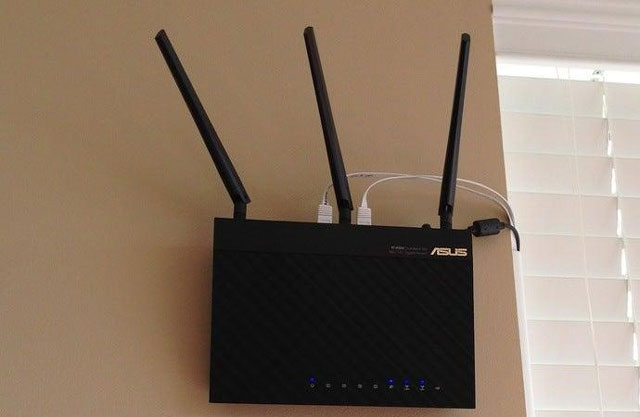 Place your router on the wall
You can not achieve a good WiFi speed if your router is not in the correct position. However, you may need to buy an Ethernet cable to optimize its place.
The rule of thumb is to put your router in a high and open place. You also need to avoid big objects and electrical devices. They will interfere with WiFi signals and make your internet speed slower.
To find the best place for your router, you need an internet speed test. Perform multiple tests while changing the router place; you will be able to find the best possible position. 
Buy WiFi extender
A WiFi extender is a good option when your house is too big. It will help you achieve better speed in further areas of the house. The price of a WiFi extender varies on the brand and quality, from ten bucks to a couple of hundred dollars.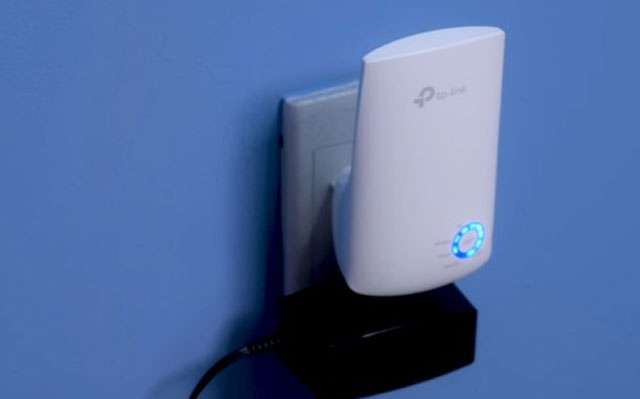 Use a WiFi extender
Use a WiFi extender
When your router is too old, you have no other choice than to upgrade it. You should not be cheap when buying a new router, especially if you have a large house. Also, it would be best to choose the products from famous brands such as TP-Link, Netgear, or Tenda.
If you are using your ISP's router, you should call their customer service and ask for assistance. 
Read also: How to make Verizon WiFi faster?
Conclusion
That is the answer to how to make my WiFi faster. Of course, I can not cover all of the methods in one article. If you need more internet tips and tricks, please visit MySpeed's blog.