What Is A Wifi Hotspot? Its Features And Usage You Should Know
Oct 07, 2022 - Views: 625 Share
The wifi hotspot provides the available wireless Internet for your portable devices when you are on your way. It is convenient for you to access wifi everywhere. What is a wifi hotspot? How does it work, and how to use it safely? This article will give you a thorough look.
What Is A Wifi Hotspot?
It is a physical access point that allows users to connect their wireless devices such as smartphones, tablets, laptops to the Internet every place. Wifi hotspot is popular in public areas, eating areas, or commercial sites such as coffee shops or restaurants. 
The wireless hotspot is available on dedicated mobile devices or most smartphones. It offers a faster Internet speed (from 1 Mbps to 1,000 Mbps) at various places. However, the hotspot can not completely replace the home network due to its common limited data. 
What is a wifi hotspot on wireless devices
Wifi Hotspot Types 
Free Wifi Hotspot
This type of hotspot is familiar to the public Internet users. It can be served together with other services such as hotel reservations or club membership in the form of payment. 
Connecting with an unsecured Internet from other nearby smart devices is also another way for getting free wifi hotspot. Although this method is more economical, it is not ideal for your highly consistent Internet access.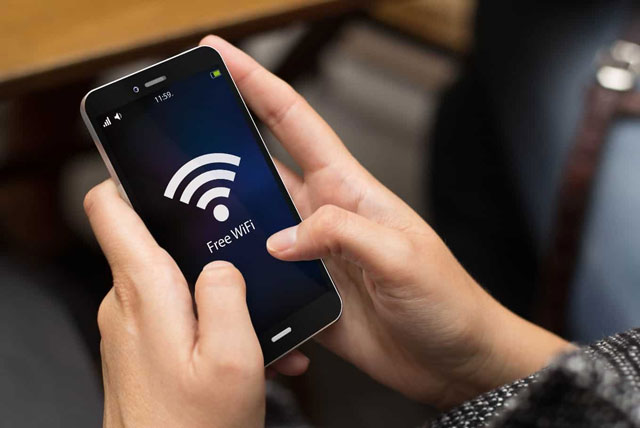 Free wifi hotspot
Portable Wifi Hotspot 
What is portable wifi hotspot? It is a wireless mobile router that you can easily use for Internet access when you are anywhere. Most portable wifi hotspot devices can enable the wireless connection through 3G or 4G signals from the providers.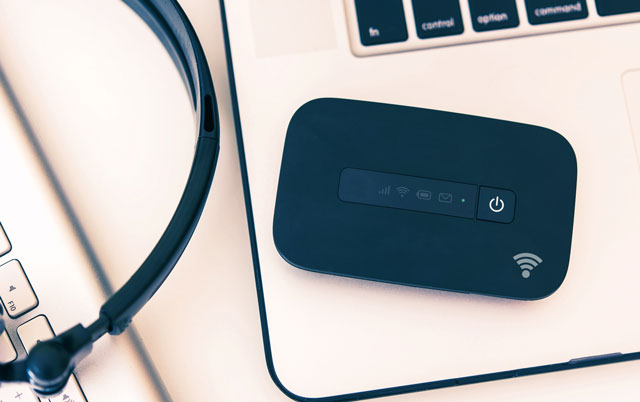 Portable wifi hotspot
Difference Between Hotspot And Wifi  
Despite being called "wifi hotspot", there are some differences between hotspot and wifi. What is the difference between hotspot and wifi? Look for the specific answers below:
Wifi 
What is wifi? It is a wireless technology that uses frequency bands for transmitting and picking up the signals to provide an Internet connection. Wifi distributes the connection for LAN (local area network). 
To create a hotspot, you need to set up wifi for the wireless devices first. Naturally, wifi is versatile and secure to connect your portable devices to the Internet.  
Hotspot
It is a physical position that is based on the wifi network. Using wifi on a wireless access point device will produce a hotspot. An access point provides Internet access on the smart devices when connecting it with the router or gateway. 
A hotspot is common in public sites, so it is unsafe, as is the private Wi-Fi.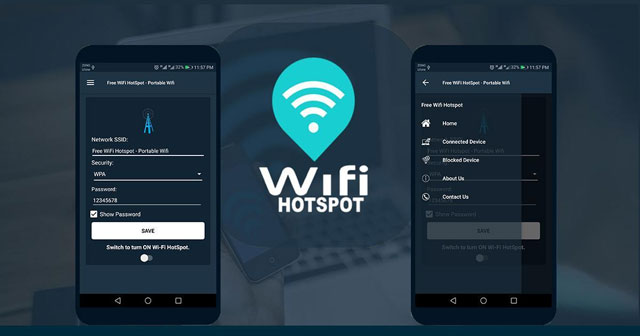 Difference between wifi and hotspot
How Does Wifi Hotspot Operate?
A wifi hotspot gives you an Internet connection for devices such as tablets, smartphones, laptops by using the wireless data from the providers. A mobile hotspot can work well thanks to a wifi extender. 
What is a wifi extender? It is a wifi booster between a router and a dead-spot area. It is useful for the extension of your wifi range network. 
Some portable hotspots provide Internet access with 4G technology, while newer others can apply 5G with a higher speed of  1000 Mbps. You can take a wifi speed test to determine which bandwidth is from your hotspot. Your position and connected devices can impact the wifi speed.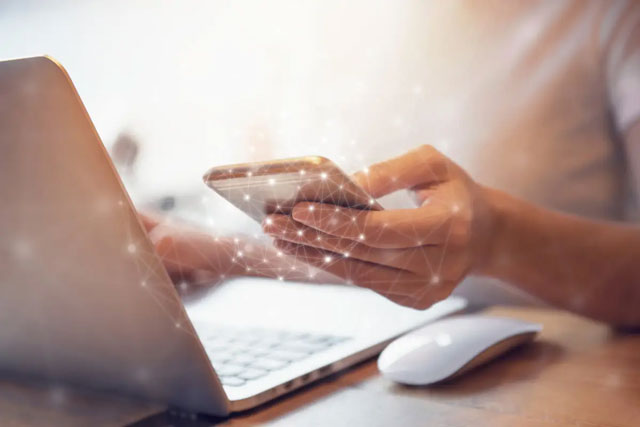 How does wifi hotspot work and how to use it?
How To Use Wifi Hotspot?
Apple iOS phones 
Step 1. Go to "settings and access "personal hotspot." 
Step 2. Tap to switch on the personal hotspot. 
Step 3. Turn on "Allow others to join."
Android phones and tablets
Step 1. Go to "settings" and look for "hotspot" or "tethering". 
Step 2. Tap to turn on the wifi hotspot. Note: switch on "wifi sharing" that allows your hotspot can be usable on another device. 
You also set up roaming on your cellular devices when traveling. What is wifi roaming? It is an automatic Internet connection with the same role as a wifi hotspot.  It occurs if the wireless device connects with other access points with the stronger signals out of its access point. 
Conclusion
With the above useful knowledge, you can understand more about "what is a wifi hotspot?". It has practical applications that help your portable devices connect with the Internet easily. You can also activate it for the wireless access point when traveling or working.
References:
https://www.intel.com/content/www/us/en/tech-tips-and-tricks/what-is-a-hotspot.html
https://www.geeksforgeeks.org/difference-between-wifi-and-hotspot/
https://www.highspeedinternet.com/resources/mobile-hotspots
https://www.netspotapp.com/hardware/wifi-hotspot/