What is Google Wifi? Learn Google Wifi's Advantages and Disadvantages
Oct 11, 2022 - Views: 362 Share
The choice of router is a crucial issue for every home and business in today's era of increasingly advanced technologies. Google Wifi is also progressively gaining traction in the market. So what is Google Wifi? What are its advantages and disadvantages? How to set up Google wifi? Keep reading!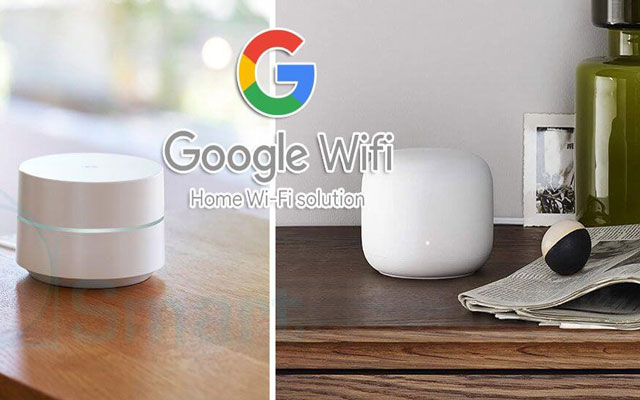 What is Google Wifi app?
What is Google Wifi? 
Google Wifi is a home mesh Wi-Fi system that provides fast and dependable coverage across your home. You can quickly configure multiple Google Wifi devices to bring internet access to your office, living room, garage, or basement.
Mesh Wi-Fi technology underpins Google Wifi. So, what is Google mesh Wifi and how does it affect Google Wifi? Actually, mesh Wi-Fi outperforms standard routers by combining many Wi-Fi sites to create a connected system that delivers a strong signal across your home.
Once you set up your mesh network, the Google Wifi points generate a high-powered connection and work together to ensure that your devices stay with the fastest bandwidth. The result is speedy Wi-Fi throughout your home, not just near the router.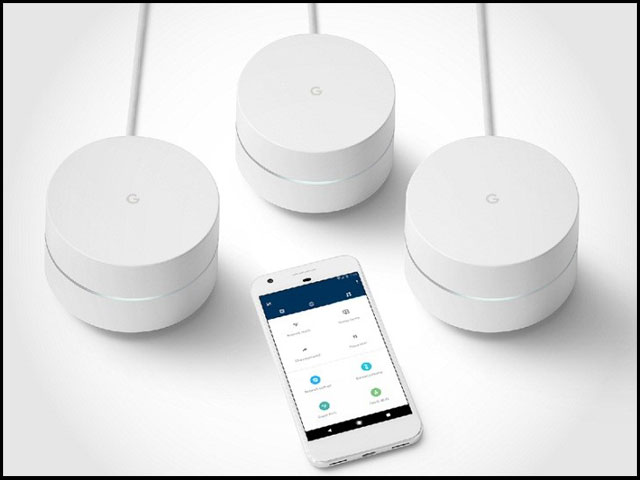 Google Wifi
Google Wifi's Advantages and Disadvantages
Now that you've seen all of the capabilities and how to set up Google Wifi, it's time to look at the advantages and disadvantages. It will assist you in determining whether the installation of Google Wifi devices is appropriate for your home. 
Advantages 
Better and faster internet coverage and speed
Reliable and uncongested Wifi network 

More cost-effective 

Easy to set up

Automatically update
Allows you to adjust the wireless signal as needed 

The finest companion for providing the quickest and most reliable Wi-Fi service for large residences and vast indoor areas.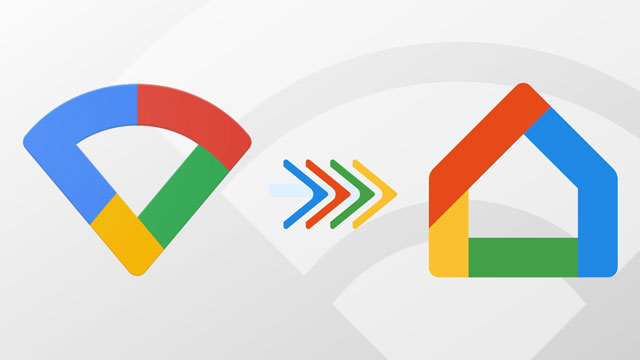 Google Wifi - Better speed
Disadvantages
Not a cost-effective alternative for smaller homes in comparison to large houses 

No USB ports available for network storage or backup 

A Google account is required to connect to the Google Wifi app and install the Google Wifi network in the home.
See also: What is Wifi Gateway?
How can I get Google WiFi to perform? 
So, after acquiring the gears, there are certain basic requirements for installing Google Wifi. Make sure your modem has a reliable internet connection and is working properly. Now, follow the steps outlined below to complete a simple setup. 
Step 1: For Android and iOS, get the Google Home app.
Step 2: If you're a first-time user, create a Home in the app.
Step 3: Choose the optimal location for your primary Google router, which will be connected to your existing network through an ethernet connection.
Step 4: Connect the Ethernet (LAN/WAN) cable to the WAN port on the Google Wifi hotspot. Next, communicate with your router/modem from the other end of the LAN/WAN cable.
Step 5: Connect your Primary Google Wifi point to a power socket, as seen in the figure below.
Step 6: Let the LED slowly pulse blue for 90 seconds.
Step 7: Open the Google Home app on your mobile device (Android/iOS).
Step 8: Select Add+ > Set up device > New device. Next, select a Home.
Step 9: Your Google Wifi device will be discovered by the app. To continue, select Yes. Choose your principal Wifi point if you have many devices to configure. 
Step 10: At the bottom of the Wifi point, there is a QA code. Scanning the QR code 
Step 11: Designate a room for your router or design one from scratch. Name your Wi-Fi network and create a strong password for it. 
Step 12: Finish the setup by following the app's instructions.
See also: what is wps wifi
Conclusion
You already have an insight of Google Wifi. What is Wifi and what benefits does it bring to users is probably the question that you already have the answer to. Let's run a Wifi speed test on MySpeed to learn more about your device. We are here to answer your inquiries at any time.

Cre:
store.google.com/us/product/google_wifi_learn? pli = 1 & hl = en-US
support.google.com/googlenest/answer/7168315?hl=en
blog.rottenwifi.com/how-does-google-wifi-work/