What is a wifi extender? How to install it for better wifi signals
Oct 07, 2022 - Views: 559 Share
If your wireless router doesn't provide a large coverage for the whole house, a wifi extender can help. What is a wifi extender? How does it work? Can you use it to help your Internet speed faster? Let's explore the information in this article.
What Is Wifi Extender? 
What is wifi? It is a wireless technology that uses frequency bands to connect portable devices with the Internet. A wifi extender is a wifi range extender or booster that optimizes your Internet speed. It overcomes the lagging status of the wireless network. 
A wifi extender is available in the wireless and wired devices to support your wifi connection.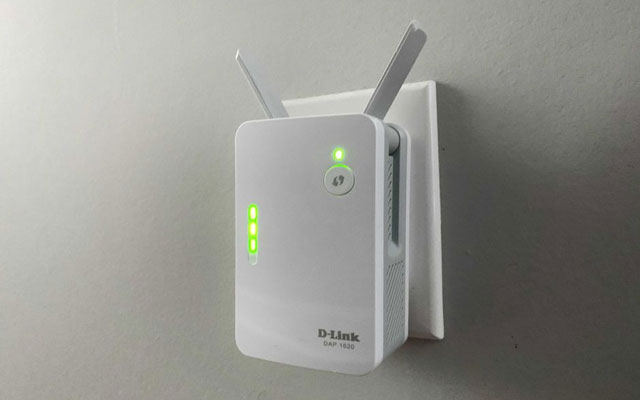 What is a wifi extender?
See also: what is MiFi?
How Does Wifi Extender Work?
This device receives the signals from your wireless network to the router to rebroadcast it in the larger range in your house. It is useful to improve a wireless connection for built-in wifi devices. What is built-in wifi? It indicates the connection capability of your devices with a wireless router.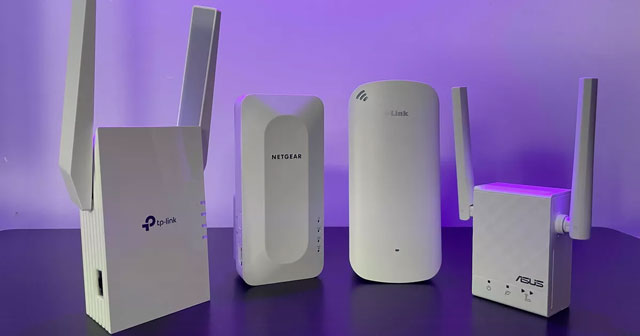 How does a wifi extender work?
Proper Wifi Extender Installation 
Connect Wifi Extender With Router 
Step 1. Plugin the wifi extender into the power source in the same position as the wifi router. 
Step 2. Press the button "WPS" on both the extender and router to connect them with each other (if required) or go to the extender's website to complete its installation. 
Step 3. Transfer the extender to the necessary location and plug it into the electric outlet after having a sync of a wifi extender with the router.  
You can also apply this installation way to connect wifi extenders with a wifi hotspot. What is a wifi hotspot? It is a physical wireless access point that allows users to access the Internet by using a wireless router to pick up the signals from the providers. 
Choose The Right Wifi Extender Place
Step 1. Place your extender in a suitable position. Note: You should put this device in a place where the router is near enough to receive strong signals. 
Step 2. Connect it with the power outlet 
Step 3. Turn it on to start boosting your wifi router and Internet access.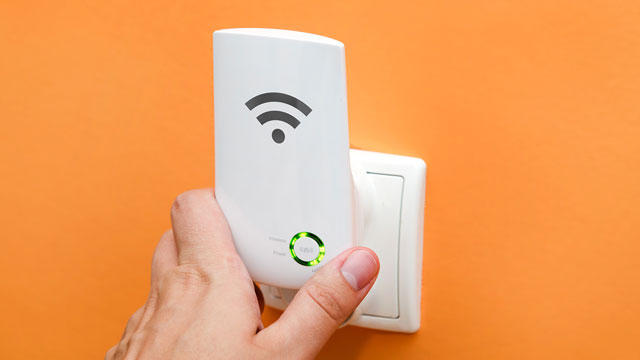 How to set a wifi extender up properly
See more: What is a wifi hotspot
Wifi Extender's Advantages And Disadvantages
Advantages 
Wifi extender is beneficial to boosting your Internet signals. It gives your devices a perfect connection with a faster speed. You can take a wifi speed test to check how optimal your Internet signal is after setting up a wifi extender. 
Besides, this device is simple to install. You take it from the box and plug it into the electrical outlet. After finishing the installation process, activate it to extend your wifi network range. 
It is also popular and affordable for various users. 
Disadvantages
The wifi extender only supports the wireless router. It can not replace the router, so you must place it close to the wifi router's location to pick up the better signal. 
The connection of the wifi extender with the electric outlet can cause interference between this device and the other electric equipment. 
Choosing the right position for setting up a wifi extender to optimize your Internet connection better also consumes your time.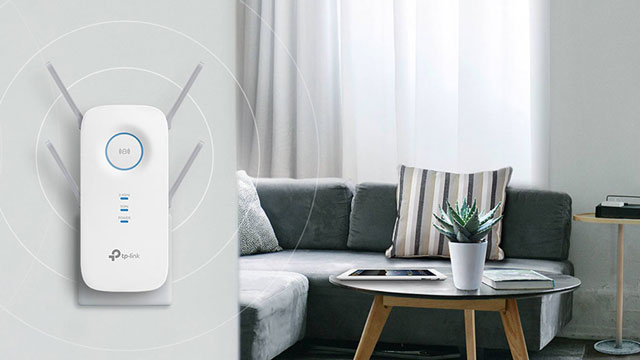 Advantages and disadvantages of a wifi extender
Conclusion
After reading this article and understanding what a wifi extender is, don't be in a hurry to remove your old wifi router. Using a wifi extender will help your wifi get better signals. It is an ideal way to save your money instead of buying a new wifi router.
Reference websites:
https://www.signalbooster.com/pages/what-is-a-wi-fi-signal-booster-and-how-does-it-work
https://www.myayan.com/wifi-extender-pros-and-cons
https://www.lifewire.com/install-wifi-extender-5180807