10 Best Wifi Extender For Xfinity: A Definite Buying Guide [2022]
Nov 10, 2022 - Views: 495 Share
Looking for the best Wifi extender for Xfinity?
You've come to the right place.
Here we've listed out the top Wifi extenders for Xfinity in 2022 and the key criteria when choosing the most suitable one.
Keep reading!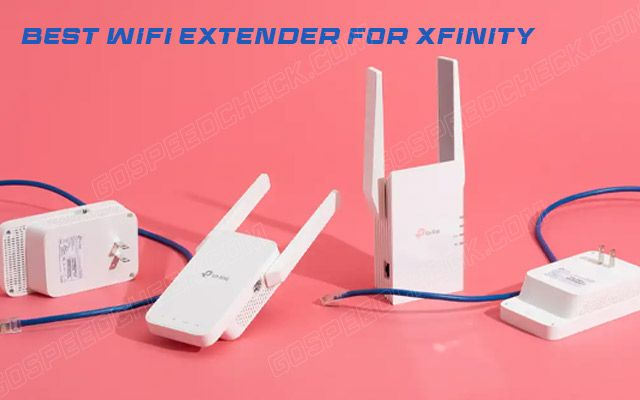 Top best Wifi extenders for Xfinity
Do you need a Wi-Fi Extender? 
Wifi is an indispensable part of our life as we all want to stay connected. 
However, you might discover that there are some dead zones in your house that the signal couldn't reach. 
Even a very decent router of standard Xfinity couldn't ensure your house is fully accessible with Wifi. 
That's where a Wifi extender comes into play.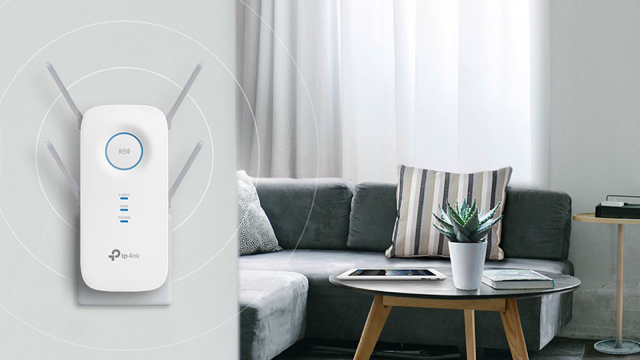 A Wifi extender
A Wifi booster is a problem-solver for poor signal or limited access in some areas of your house.  
It is known as a simple, no technical skills needed, quick and effective way to add a performance boost to your network coverage. 
How to set up an extender with Xfinity in seconds?
Wifi extenders are made to connect with various routers, however, you should choose one that is compatible with your router.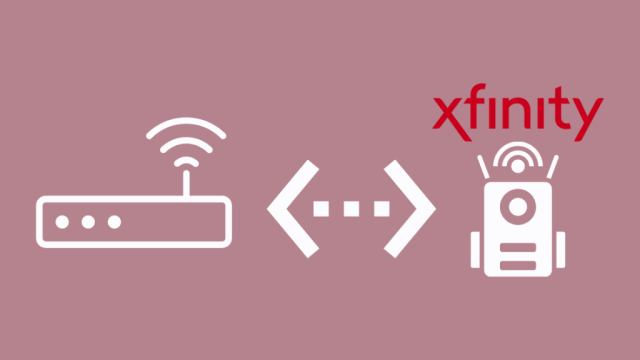 How to setup Wifi extender with Xfinity
Setting the extender up is very easy, you can do it with your PC, Laptop or your phone, or tablet. Here is how we do it:
For Laptop or PC:
Step 1: Plug the Wifi booster into the outlet

Step 2: Use an ethernet cable to connect the device and the extender

Step 3: Open a web browser then type the IP address of the extender, usually: 192.168.1.1

Step 4: Use the default login username and password

Step 5: In the Wifi setting, enter the same SSID and password of your router

Step 6: The extender will log into the network and start broadcasting the Wifi from there.
If you use a smartphone or tablet, the process would be much simpler. 
You just need to download the app of the specific router or extender brand and then follow the app's guidance.
Likewise, BT Wifi disc setup isn't hard at all. You can check our blog for further details!
Top 10 best Wifi extenders for Xfinity in 2022
Choosing the best Wifi extenders for Xfinity can be daunting as there are many brands with their own competitive advantages out there. 
Lucky for you, we have tested and found out here the top 10 best wifi extender for Comcast Xfinity that do not waste your pennies.
Check out now!
Google Nest Wifi
Google Nest Wifi is among the top-pick extenders in the market.
It is capable of extending the Wifi signal to over 4,400 square feet and handling up to 200 different devices. 
You can place it everywhere without fear of obstruction since its design is pretty small.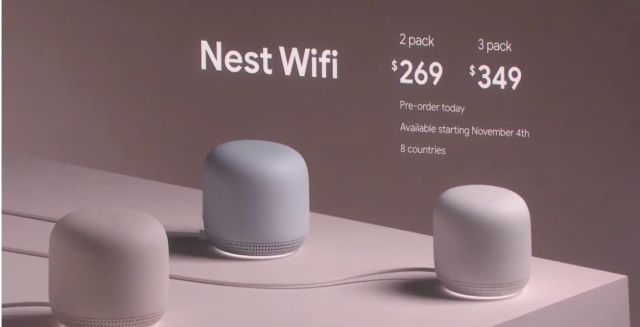 Google Net Wifi - top pick extender
You should take into consideration its stunning function:
Has parental controls which allows you to prevent unsuitable content for your kids

It is designed with an advanced security chip preventing your network from any risks

Wide coverage 
TP-Link AX1500 WiFi Extender
If your router is Wifi 6 or above, TP-Link AX1500 would be our next best extender for Xfinity wifi recommendation. 
It offers a fast speed of 1.5Gbps on the dual-band extender. 
With such speed, you can stream, download and play games without any interruption.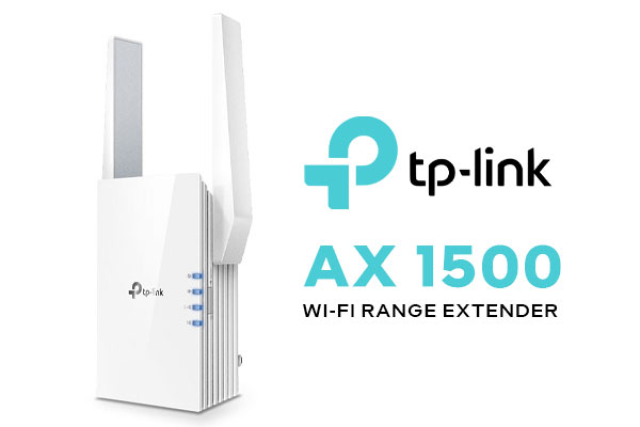 TP-Link AX1500 WiFi Extender- the fastest booster
Here are TP-Link AX1500 features:
Provide fast and stable speed

Able to go with many Wifi devices and routers thanks to AX1500 range extender

Connect with a maximum of 25 devices

Coverage of 1500 square feet

Easy and non-technical setup
Eero Mesh Wifi System 
Eero Mesh Wifi system is armed with TrueMesh system which facilitates the set-up process. 
It is a tri-band mesh system and easily matches with Alexa - compatible devices.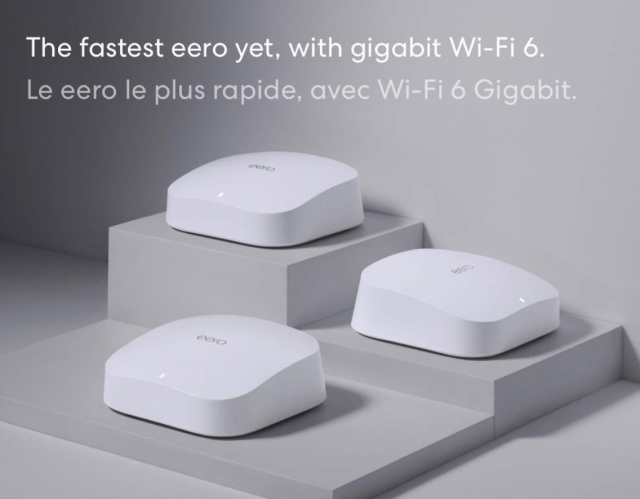 Eero Mesh Wifi System - An user-friendly Wifi booster
Some outstanding features of this products are:
Eero app allows for simple setup and control.

Constant and powerful speeds

Support for 160MHz channels
However, we found it quite irritating as most of its features need a subscription.
TP-Link RE650 
If you own an Xfinity Extreme Pro plan or below, this one is for you.
TP-Link RE650 provides a very strong Internet network. 
To prove it, we ran a test and it gave a stable signal while we were playing 10 4k movie streams at the same time. 
It can cover up to 60 feet

Best for Wifi 6 

Stable connection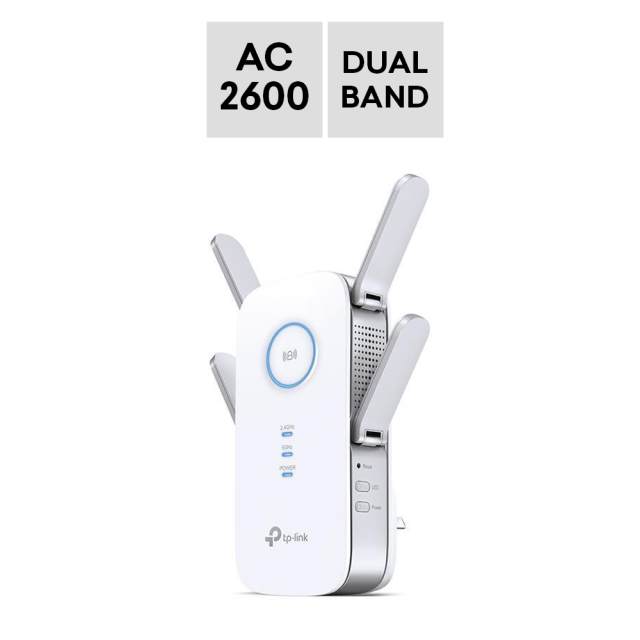 TP Link RE650 - provide best stable signal 
However, you should make sure your router supports OneMesh or else TP-Link RE650 will separate networks.
That means you have to connect it manually if you change location. 
Tenda Nova MW3
Tenda Nova MW3 is also recommended because of its reasonable price, coverage, and the number of devices connects to it simultaneously.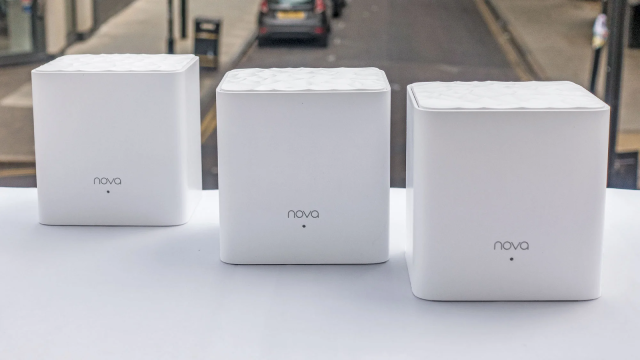 Tenda Nova MW3 - A affordable Wifi extender
Below are advantages of Tenda Nova MW3:
It can spread Wifi to a 3-floor house 

It is very impressive that with Tenda Nova MW3, we can use up to 60 devices without Wifi interruption 
Netgear EAX80 
Netgear EAX80 is a little more complicated and more expensive compared to other devices above, but it is worth every penny. 
Notably, with Netgear EAX80, a movie of 5Gb can be downloaded completely in 1 minute 38 seconds.
So great, right?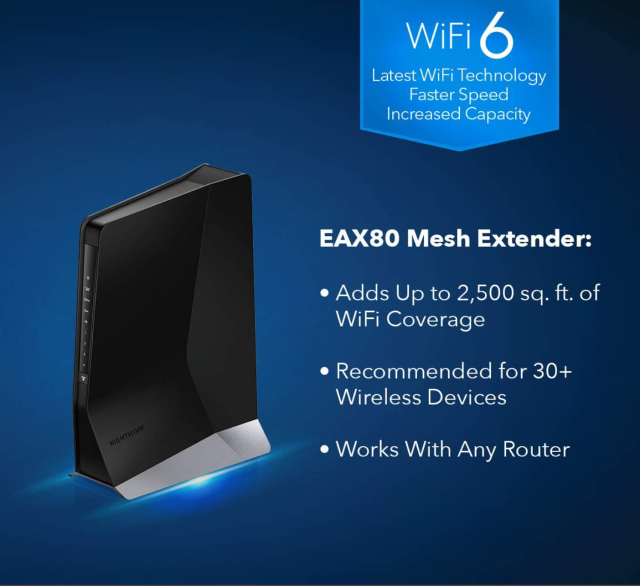 NetGear EAX80 - an elegant Wifi extender
In addition, the following points of this product are also worth considering:
Coverage up to 65 feet

Can be used with any Xfinity Internet plan

It works very fast, we are quite impressed with its speed
TP Link AC1750 Wifi Extender
One outstanding feature of TP Link AC1750 is that it can cover close to 2000 square feet ensuring no dead zone in your house.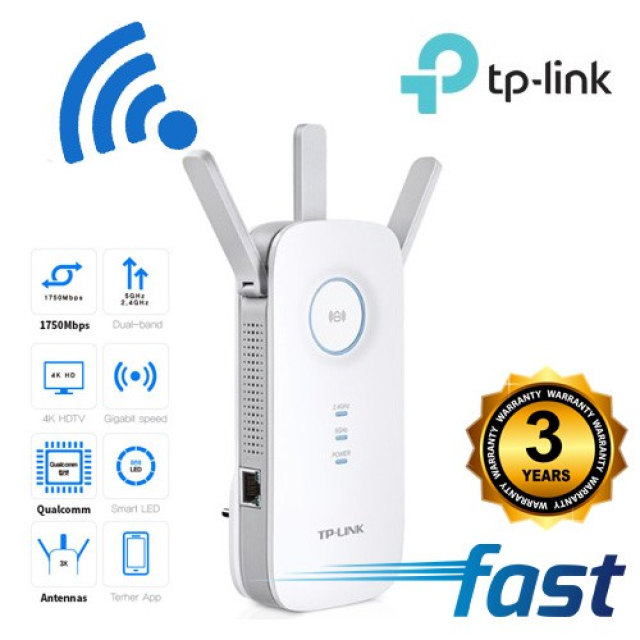 TP Link AC1750 - Better coverage of signal
Check its cons:
3 antennas with the function of broadening the range of connections

Good design

Able to connect with more than 30 devices
BrosTrend Wifi extender 
BrosTrend Wifi extender is known as a one-touch setup. 
All you need to do is to press the WPS button in the extender and it'll start spreading the Internet signal right away.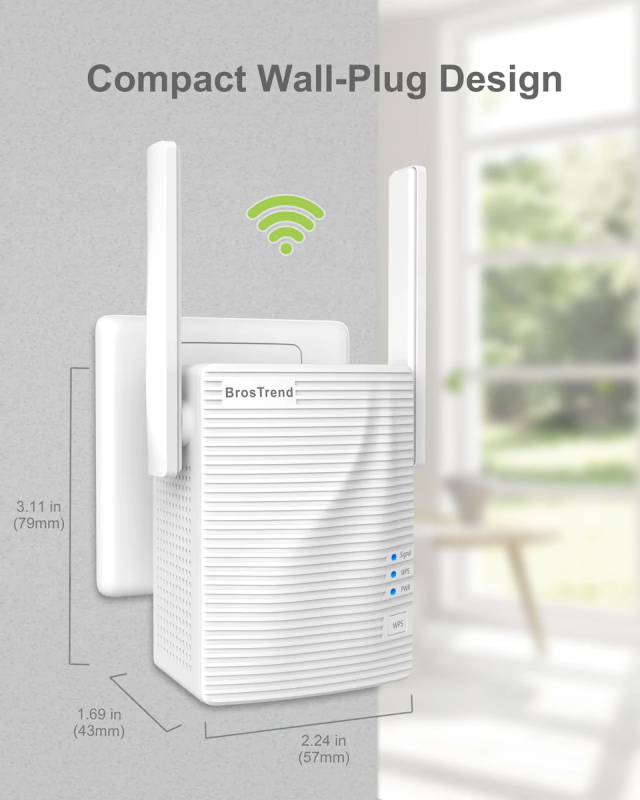 BrosTrend Wifi extender-a one-touch setup
Below are what we like about this Wifi extender:
Easy setup 

Coverage of up to 1200 square feet

Able to connect with 20 devices

Has a strong signal as it has an AC1200 CPU 

Goes with almost every router
Netgear EX7300
Netgear EX7300 is a budget model for Xfinity. 
It can broadcast up to 1000 square feet and connect with 15 different devices. 
In addition, the connection is quite stable with every wireless device.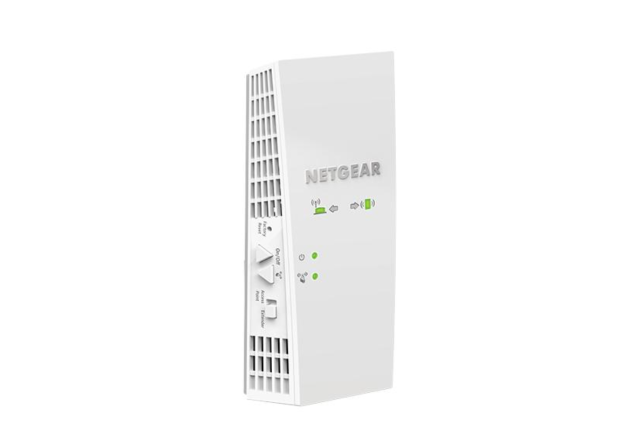 Netgear EX7300 - a budget model for Xfinity
Here are some of its features:
Coverage: nearly 60 feat

Can connect up to 15 devices without fail

Normally it can be used for WIFI 5 AC2200

Speed of up to 750Mbps 

Comes at an affordable price 
Agedate 2500 Wifi extender
If you are looking for state-of-the-art technology in Wifi booster then we would recommend the Agedate 2500 model.
Even Though its design is an old look, it has four antennas in place helping it to spread the network up to 2500 square feet. 
What's more, these antennas rotate 180 degrees, which allows them to send signals anywhere you want.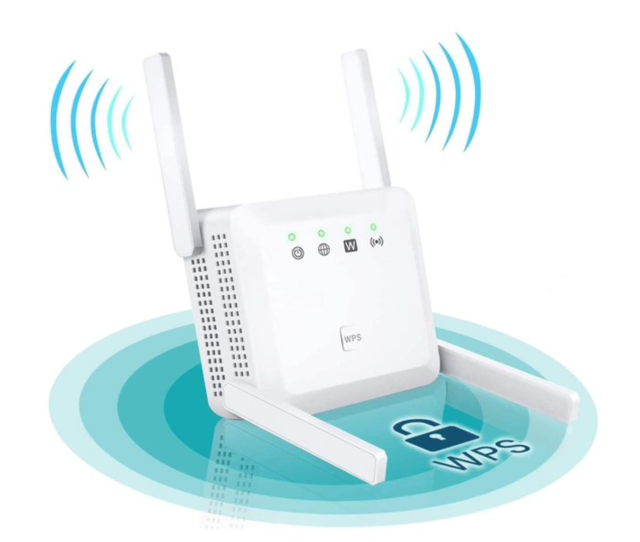 Agedate 2500 model - a strong Wifi extender
If the reasons above haven't convinced you to own it, check out below:
Able to host up to 30 devices

An indicator will be included to point out where it should be placed

Compete with 2.4GHz and 5GHz frequencies

It's user-friendly
What to consider before buying a Wifi extender for Xfinity?
To compare and choose the best Wifi extender for Xfinity 2022, understanding your need and priority of a suitable Wifi booster is key. 
To do that, we suggest you should consider these factors: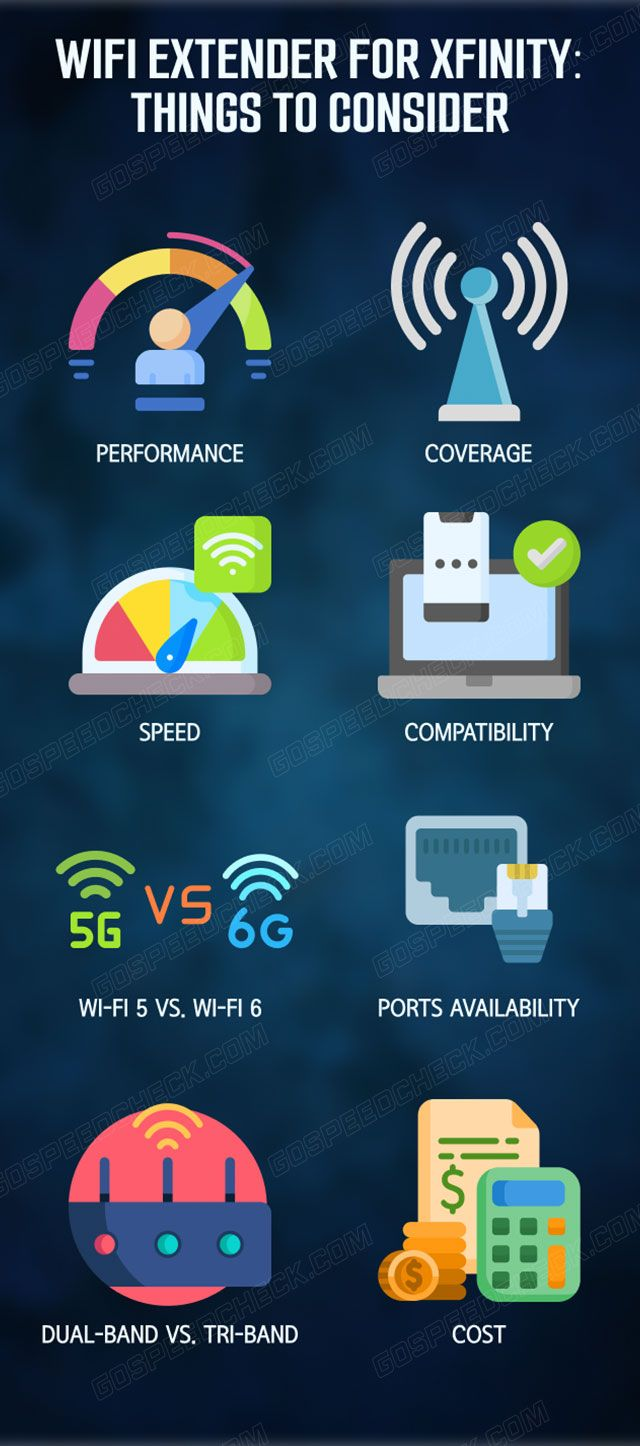 Things to consider before buying a Wifi extender for Xfinity
Performance 
The performance of a Wifi booster shows in the number of multiple devices that it could handle simultaneously. 
Let's say if you have 15 or 18 devices at home then an extender that can connect only 15 devices is not a good option. 
In this case, going for the one that can handle 20 or more is ideal.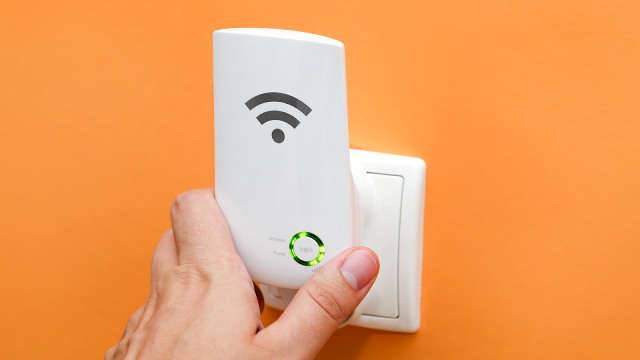 What to look for when buying a Wifi extender
Coverage
How much extra coverage a WiFi extender delivers should be the first thing to take into account. 
You should be certain of the area in which you want to improve the Internet signal. 
Based on that, you can compare the coverage ability between the extenders in order to choose the best buy wifi extender for Xfinity. 
Most extenders will provide at least an additional 1000 square feet of coverage. 
But it's always a good idea to be certain of your precise requirements before investing in a gadget.
Speed
Another key factor when selecting a WiFi extender is speed. 
Normally, WiFi will be weaker as you go further away from your Xfinity router.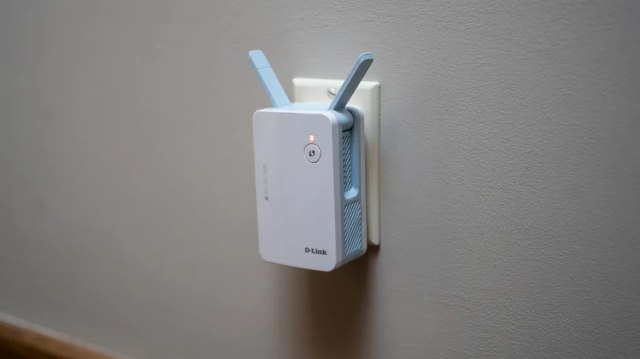 Consider the Wifi speed
As you can see in our above comparison, the speed capability among extenders is different. 
If you need quick coverage, an extender with a speed of at least 1000 Mbps would be ideal.
To know your speed, run a Wifi speed test.
Compatibility 
Numerous Xfinity gadgets ought to be compatible with the extender. 
You don't want to spend money on an extender that is not compatible with your router.
Make that the extender works with your router and other devices in your house.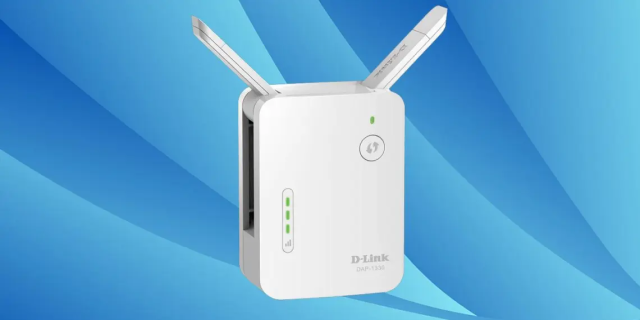 Choose the compatible Wifi extender for Xfinity
Wi-Fi 5 vs. Wi-Fi 6
Wi-Fi 5 and Wi-Fi 6 are the two most widely used Wi-Fi protocols nowadays.
We advise choosing a Wi-Fi extender for Xfinity that is compatible with the Wi-Fi standard of your router.
Wi-Fi 6 is more secure, capable of supporting more devices, and generally fasterm, while Wi-Fi 5 is more affordable and accessible. 
Nevertheless, if you want to future-proof it, you can get a Wi-Fi 6 extender.
If you have Internet service with a speed of more than 200 Mbps and an Xfinity gateway, you most certainly have Wi-Fi 6. 
For Wifi 5, the speed is under 100 Mbps. You can check the device's bottom to make certain. 
If you have Wi-Fi 5, it'll say 802.11ac, and Wi-Fi 6 is 802.11ax.
Ports availability  
Many homeowners choose to connect to the Internet using an Ethernet cable. While the majority of household appliances are wireless, some are wired.
Despite being wireless, many gadgets can function flawlessly with the aid of a Wi-Fi extender or router.
Among the devices are a handful that requires wired connectivity, such as game consoles, laptops, printers, streaming devices, and printers. 
When Xfinity lacks sufficient LAN ports, the devices might be able to connect or have proper Internet connectivity.

Things to consider when choosing the best Wifi extender for Xfinity
Dual-band vs. Tri-band
One 5 GHz band and one 2.4 GHz band make up a dual-band extension. 
While the 2.4 GHz band has a greater range, the 5 GHz band is speedier. You will find two 5 GHz bands and one 2.4 GHz band in a tri-band extension.
Although the maximum speed of the gadget won't be increased, the new 5 GHz band will enable the extender to manage more bandwidth.
If you have a lot of smart gadgets and the Gigabit plan from Xfinity, you might want to think about adding a third band.
But most people won't need it. 
A Mesh System will probably be more useful for you if you have a Gigabit plan and numerous smart gadgets.
Cost
Cost is one of the most influential decision drivers in purchases. Fortunately, most WiFi extenders are fairly inexpensive. 
The least expensive alternative is likely to be a smaller standalone unit.
Versions with more extenders in a series or faster speeds will cost more.
You don't need to pay a fortune to obtain decent WiFi service, but you will need to fork up a little more money if you want faster speeds and total coverage.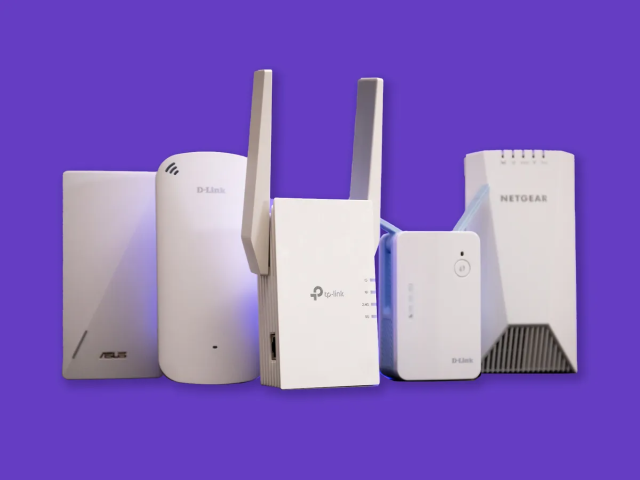 How to choose the right Wifi extender
Frequently Asked Questions (FAQs)
Does a Wi-Fi Extender slow down Internet speed?
Not at all, no.
Every time the Internet passes via a second device, such as an extender, some speed is lost.
The extension can never, however, be as quick as your router, so that is all it means.
Using an extender will still provide you with a faster-than-average Internet connection at home.
Where should I install the Wi-Fi extender?
Between your router and the Wi-Fi dead zone, place the extender.
The extension will typically alert you if you are too near or too distant from the router.
How can I boost my Xfinity WiFi signal?
You can try out this list one by one:
Run a Full Network Test

Check Gateway/Router Placement

Regularly Restart Your Equipment

Confirm Your WiFi Network

Use a Single WiFi Name for Your Xfinity Home Network

Connect High-Bandwidth Devices via Ethernet

Check Bridge Mode and Antennae for Third-Party Routers

Consider a Different Speed Option
Conclusion
All the Wifi boosters listed above enable you to extend the range of your Xfinity router within minutes. Already picked the best Wifi extender for Xfinity that suits your needs? Let us know in the comment below.