What is the difference between wifi and Bluetooth? A full distinction
Oct 07, 2022 - Views: 546 Share
Both wifi and Bluetooth icons are familiar with the smart devices you are using. Despite being a wireless connection, wifi is not the same as Bluetooth. So what is the difference between wifi and Bluetooth? This article will show an overall comparison between them.
What Is Wifi? 
What is wifi? It is a wireless technology that uses frequency bands to transmit and receive data through an Internet connection. Through the router, wifi allows the users to access and connect their devices such as smartphones, tablets, or laptops to the Internet network.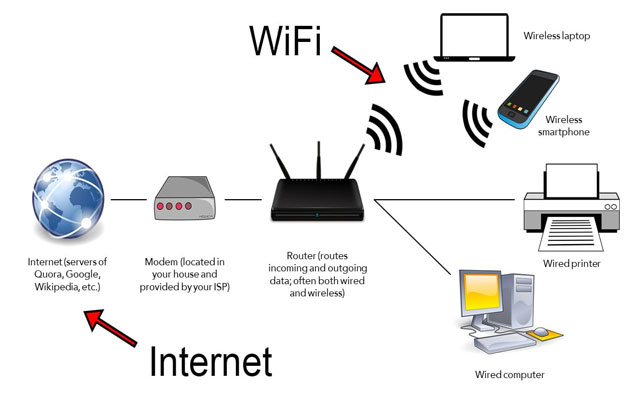 What is wifi?
What Is Bluetooth
Bluetooth is a wireless communication type that can exchange information or transmit data at a short distance. You can use Bluetooth to move photos and videos from one personal mobile device to another. 
The portable Bluetooth devices can easily connect to other Bluetooth-enabled devices, including MP3 players or wireless headsets. Bluetooth provides a connection between two mobile devices within a secure wireless network.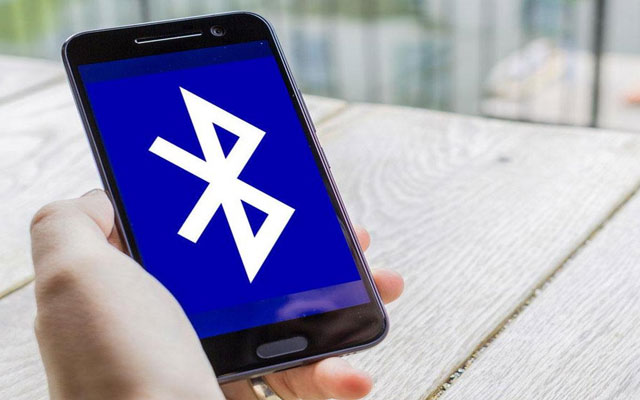 What is Bluetooth?
See more: What is microsoft wifi app
What Is The Difference Between Wifi And Bluetooth?
Usability
Bluetooth provides data exchange between two proximate mobile devices, whereas wifi lets a client connect to the Internet without a cord. 
Two devices that connect by using Bluetooth have a limited distance (about 30 m), while wifi allows a distance of 100 m between two devices. 
Bluetooth is simple to use and easily switch between two devices. Wifi is more complicated to use. Especially, it asks for the software configuration if you are using the Microsoft wifi apps. 
For those who don't know what is microsoft wifi app? It is a service that helps the users connect their devices to the for-pay available wifi hotspots anywhere.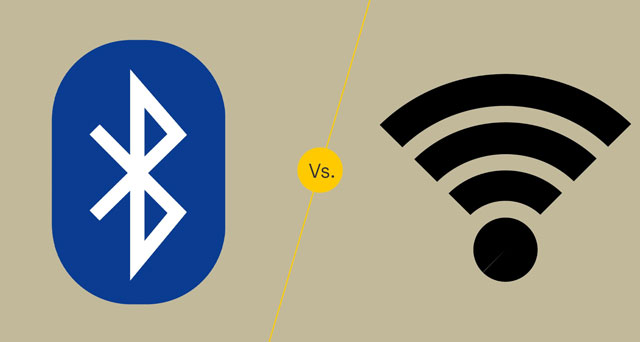 What is the difference between wifi and Bluetooth?
Hardware Requirement
Wi-Fi requires more than hardware. It needs a transmitter and receiver that run the wifi. A transmitter, known as a router, sends the signal to a specific location where users can connect to the network. The router provides a network to connect to the Internet without using any cables or cords.
Wifi also uses a receiver, a hardware piece in your device that lets you connect to the WiFi network. If your wifi speed test shows a slow Internet speed, you can use a USB key, which acts as a good receiver to boost your access.
Bluetooth needs two devices with a Bluetooth adapter to connect. A Bluetooth connection is simple without third-party devices or additional hardware. All Bluetooth-enabled devices are receivers.
See also: What is the difference between wifi and internet?
Security
What is the difference between Bluetooth and wifi? It is the matter of security. The Bluetooth is less secure because it shares the information and transmits data from this device to another with a confined key matching. 
The wifi has high-security thanks to its prominent functions and features. The new versions can detect and block dangerous browser or Internet connections through the new versions.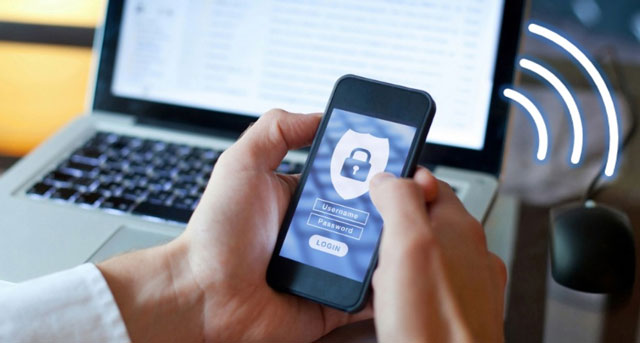 Wifi's security is better than Bluetooth's 
Devices 
Some devices are compatible with wifi, but not with Bluetooth. The popular wifi devices include smartphones, tablets, E-readers, smart TV, security camera. 
Some common Bluetooth devices are wireless mouse, headphones, keyboard, GPS devices.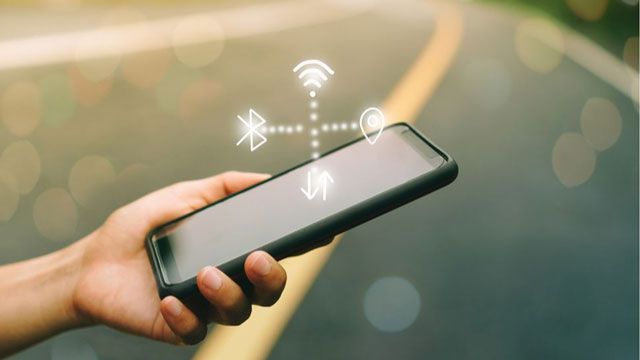 Wifi-enabled devices are different from Bluetooth-enabled devices 
See more: What is smart wifi
Conclusion
What is the difference between wifi and Bluetooth? We believe that this question has been well solved in this article. Despite some differences, both wifi and Bluetooth are useful for communication.
Reference websites:
https://techdifferences.com/difference-between-bluetooth-and-wifi.html
https://thegadgetbuyer.com/what-is-the-difference-between-wifi-and-bluetooth/
https://theydiffer.com/difference-between-bluetooth-and-wifi/