What is wifi assist? Its pros and cons? How to turn it off on iPhone?
Oct 12, 2022 - Views: 1773 Share
Wifi assist automatically switches the mobile data if you have a poor wifi connection. What is wifi assist? How does it work to boost your Internet access? Why should you turn it off on your device? All answers will be in this article!
About wifi assist?
What is wifi assist? It is a new feature launched on iPhone devices and is automatically enabled by default. It allows your iPhone to switch to cellular data when your wireless network is too weak to give fast enough loading speeds. 
With wifi assist, device users also seem to be using a Wifi connection. What is wifi? It is a wireless technology that supports devices (smartphones, laptops) to connect to the Internet. 
Wifi uses radio waves such as wave 2 from the router to receive and transmit the data. What is wave 2 wifi? It is the second wave of wireless gear built on the 802.11 ac standard. It provides reliable and fast Internet speed.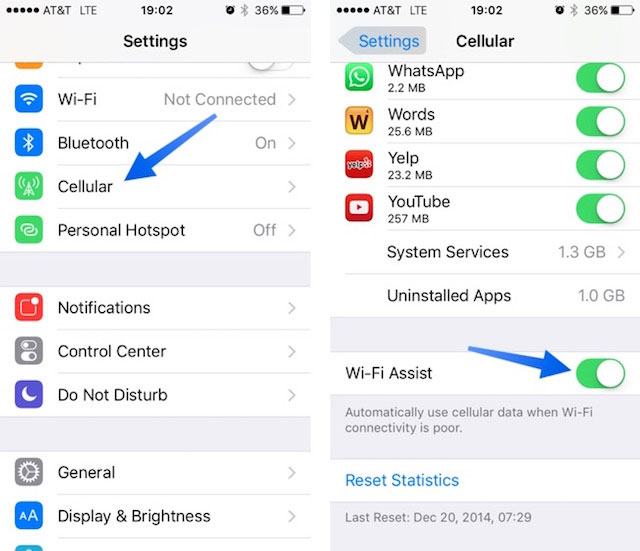 What is wifi assist feature on iPhone?
Pros And Cons Of Wifi Assist
Pros
You can continue using high-speed data to surf the Internet for your favorite activities without a wifi connection. The Internet speed of wifi assist is as fast as the standard wifi. You can run a wifi speed test to check the result when using wifi assist.  
When your wifi signal is poor, your iPhone will automatically switch the cellular data with wifi assist to access the Internet everywhere. 
Cons
Wifi assist is impossible to notice the mobile network change. Moreover, it will consume high cellular data. 
Most cellular data is limited. Thus, you can not surf the browser for a long time or see the data-consumed Internet resources such as videos, pictures, online movies, HD films.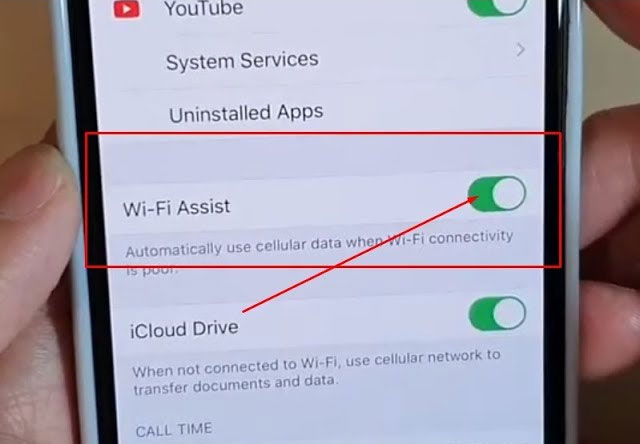 Pros and cons of wifi assist
See more: what is a wifi card
How does Wifi Assist Work? 
It keeps you connected to the Internet if your wifi connection is weak. A cellular data icon will be present on your device's status bar when activating wifi assist.  
For example, if you're using iPhone 6 with a poor wifi connection and a disconnected web page, you can turn on wifi assistant. What is wifi assist on iphone 6? The iPhone 6's feature automatically switches to cellular, and the web page will continue to load.  
This feature is available in most apps such as Safari, Apple Music, Email and Maps.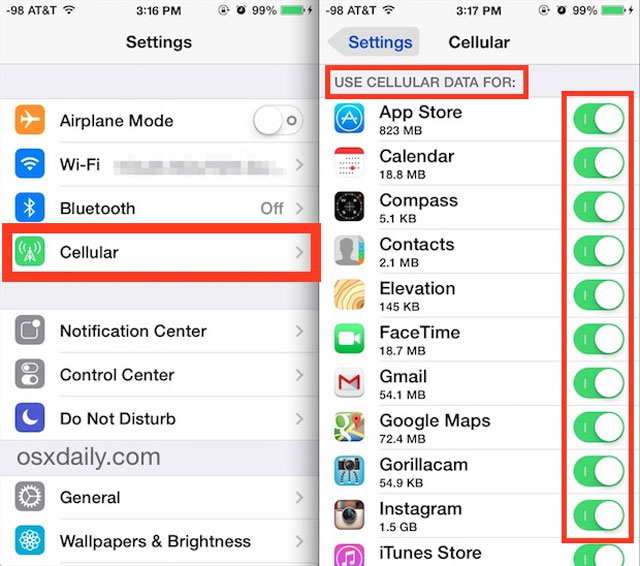 Wifi assist switches cellular to access the Internet
Why Should To Turn Wifi Assist Off? 
Despite its convenience of transferring to cellular data, wifi assist uses too much high mobile data. This data is limited and chargeable, increasing your monthly cellphone bill cost. 
Thus, you should turn it off if necessary to avoid wasting the data and paying much money. 
To turn it off on iPhone, follow the steps below: 
Step 1. Open "Settings" and go to "Cellular". 
Step 2. Scroll down to the bottom and check the status of the wifi assist. 
Step 3. Tap the icon to turn off wifi assist. 
​​​​​​​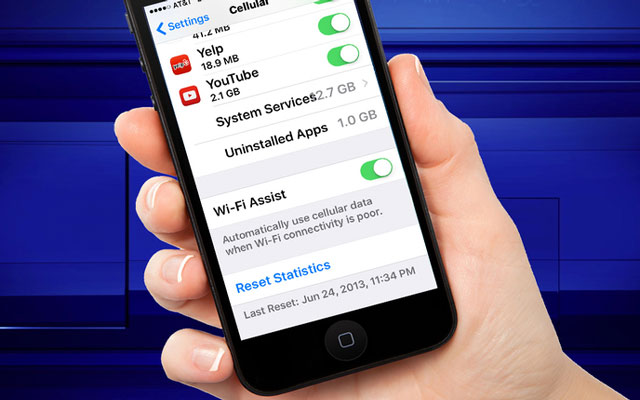 Why should to disable wifi assist on your iPhone?
See more: what is wave 2 wifi
Conclusion
If you are using an iPhone, you can easily understand "what is wifi assist". Wifi assist is useful to access the Internet when your wifi connection is poor. However, turning it off when no use is a data and cost-saving way.
See also: What is the difference between broadband and wifi?
Reference websites:
https://www.macworld.com/article/232292/how-ioss-wi-fi-assist-works-and-how-it-can-affect-your-cellular-bill.html
https://www.apps2data.com/insights/what-is-wi-fi-assist/
http://www.rawinfopages.com/apps/index.php/ios/188-should-you-use-wi-fi-assist-on-the-iphone