Business VPN gets customers connected to the Internet safely. However, Why does my VPN keeps disconnecting? Do you often experience the situation of "a VPN not working"? What causes this problem as well how to fix it? In this article, all useful information relating to business VPN will be disclosed. Do not go past it!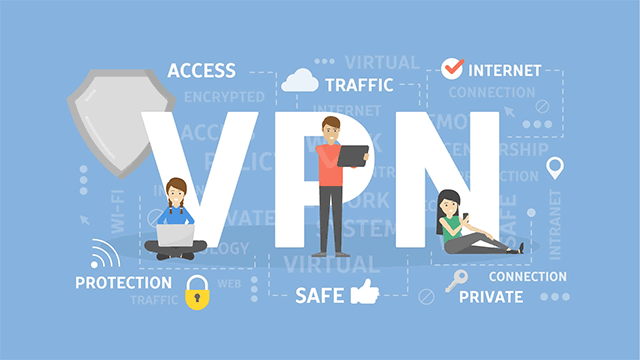 Why does my VPN keeps disconnecting?
What is a business VPN?
A virtual private network (VPN) is an Internet service in order to improve security issues. That opens an encrypted link between one or more servers and user computers. VPNs enable users to safely link to a company's internal network or the public Internet.
A VPN used in businesses is to provide remote workers with access to internal software and data or to establish a single shared network between different office locations. The ultimate aim in both cases is to keep web traffic especially traffic containing proprietary data from being published on the open Internet.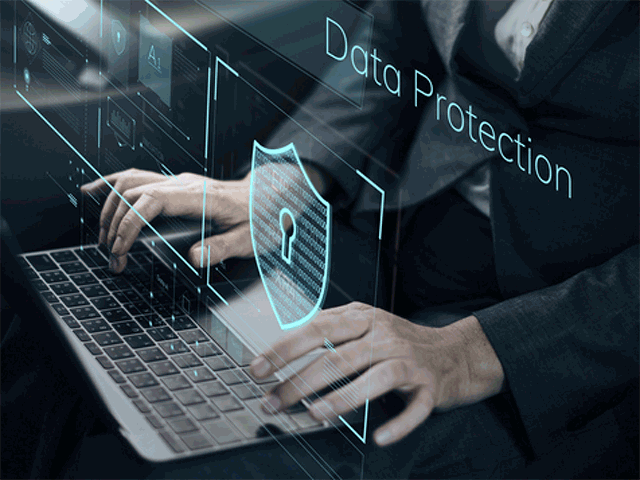 A VPN for business use
It is recommended that most businesses use VPNs due to security issues. Especially, when the covid-19 pandemic becomes more complicated, many Indian companies have to work from home.
Taking remote employees as an illustration. When they work on-premises, the network that is connected to their computers and mobile devices will be the business's internet connection. In contrast, if they work remotely, especially during the serious Covid-19 pandemic in India, they will connect to the public Internet for work. Instead of a private internal business network with higher security, the business can face up exposing their traffic to on-path attacks and other means of sensitive data snooping. Encrypting the traffic with a business VPN or another encryption service protects it from prying eyes.
See also: Speed check: Can VPN increase your Internet speed?
Types of business VPNs
Both business VPNs and consumer-oriented VPNs create an encrypted connection with a remote network. However, A business VPN connects customers and teams to their organization's internal network. A commercial VPN, on the other hand, links the user to a remote server or group of servers that communicate with the public Internet on the user's behalf. In India, there are two categories of business VPNs: remote-access VPNs and site-to-site VPNs.
Remote Access VPNs
A remote-access VPN connects specific users to a remote network, which is usually the company's internal network. Remote access VPNs depend on two essential components:
Network Access Server (NAS): a dedicated server or a database program on a shared server that is linked to the internal network of the enterprise.

VPN users: software that is mounted on a user's computer or mobile device.
When a customer wants to connect to the company's network, they will open their VPN app and permit it to create an encrypted "tunnel" to the NAS. This secure tunnel helps the user to connect to the internal network without exposing their traffic, which is a major security benefit for remote staff.
Site-to-site VPNs
Site-to-site VPNs create a single virtual network that is spread by many office locations, each of which may have several individual users. In this model, the VPN client is hosted on the local network of each office rather than on the computers of individual users. As a result, users in each office location will access the shared network without having to use a VPN client independently. However, if they leave the office's position, this access will be disconnected.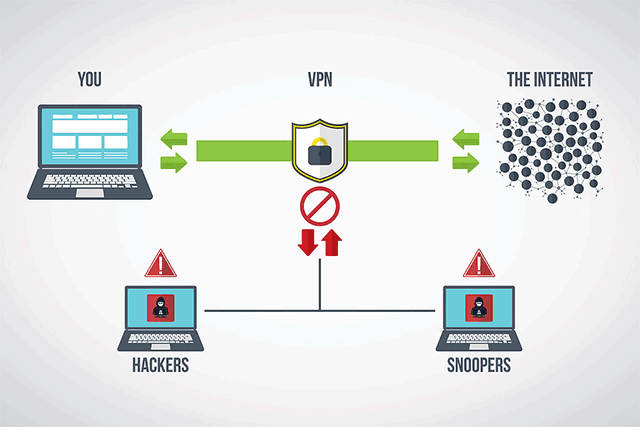 Site-to-site VPNs create a single virtual network
Why does my VPN keeps disconnecting?
Why does my VPN keeps disconnecting? In the office, have you ever experienced that situation? VPN disconnection is a common issue because these services are very vulnerable to a variety of factors.
The main problem, though, is that when your VPN disconnects, all of the security it provides is rendered ineffective. And if you do not have a "kill button," your IP address and data are revealed and visible to all from the moment your VPN disconnects until it is reconnected.
So what reasons cause your VPN disconnection frequently and randomly? Here are 5 common causes of VPNs drop. 
Network Congestion
The VPN disconnects automatically or VPN disconnects every few minutes situation can be due to your network congestion. When the connection in your office is too busy leading to congestion, of course, the VPN service will become less stable. In the modern world that the demand for online connections daily always remains high level, registering a non-heavy utilized network is really a challenging task. 
Poor Wifi Signal Strength
Secondly, poor Wifi signal strength will make cisco VPN keeps disconnecting and reconnecting on a regular basis. Therefore, to solve the VPN drops problems, you will need to explore factors impacting your Wifi and tackle them. They can be hard building materials, working the same 2.4Hz frequency, Wifi interference such as Bluetooth, Microwave, etc. 
To improve network performance, the popular ways are to use a signal booster or replacing a new router. Also, there are many other optimal ways to speed up your internet by 200%, you can find more in the previous articles.
See also:
Device Sleep Mode Settings
The issue of that VPN keeps disconnecting android, VPN keeps disconnecting iPhone, turbo VPN keeps disconnecting Android can result from device sleep mode settings. Some mobile devices can automatically put those programs to sleep if they have not been used in a while in order to save battery power and increase system speed. If you have not used the Internet on your laptop in more than a few minutes, the VPN service will be turned off before you do.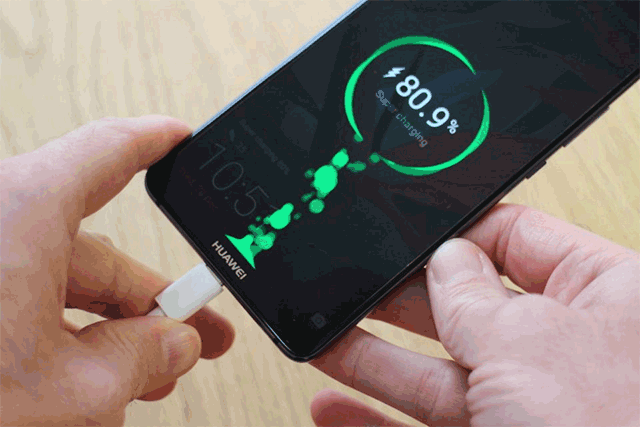 Device sleep mode
High Latency in the Network
When your ping test online result is too high, the business VPN keeps disconnecting might happen. The network will cause excessive losses of data and connection timeout. A high latency network is therefore troublesome for VPNs, resulting in tenuous and suboptimal connections at best.
Normally, a high LTE ping latency is not a good sign. It is the round trip time of a request sent and returned from a server. Therefore, high ping means it takes more time to respond to requests sent to your devices. With a bad network, the business VPN will not work at its best mission. 
See also:
Improper Router or Firewall Configuration
It is often enough for your router or firewall to be incorrectly installed to allow your VPN link to drop frequently. When using a VPN service, making changes to your router or firewall configuration is often needed to retain some sort of stable link.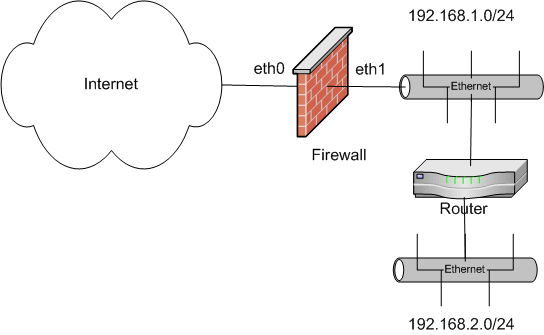 Router showing wrong location
How to solve the issue VPN keeps disconnecting
If you often experience the situation VPN keeps disconnecting automatically, let's try out some effective ways below.
Solution 1: Updating your business VPN
If the reason for VPN drops frequently is from the developer's VPN apps or its server, the VPN providers will usually try to improve and update the app. As a result, clients do not need to encounter these issues. 
Not only mobile apps but also VPN apps can be updated automatically or the mobile phone will send you a notification to require an update. Whether running on desktop or mobile devices, it still works the same. However, just to be sure, visit their website and download the most recent update from there or the Apple Store / Google Play Store.
Solution 2: Examine Security Apps for Software Conflicts
Other software on your computer or mobile device can "interact" with your VPN service, preventing it from connecting. We are talking about protection tools in particular such as antiviruses, online security suites, firewall systems, parental controls, and so on – which are critical for protecting you from online attacks.
To make certain that it is those applications that are causing your VPN disconnects, consider temporarily disabling them and seeing if your VPN reconnects. If it is the fault of the security applications, make sure you whitelist the VPN service inside those apps so you can use them for full security.
Solution 3: Change the VPN server 
Normally, it is  the best  way to choose the closet geographical VPN server because this is a good chance for a faster network speed. However, how about if this does not worlk well? Let's try to switch another couple of servers even nearby and other continents.  If the VPN connects to any servers and remains attached, you can certainly contact the VPN provider.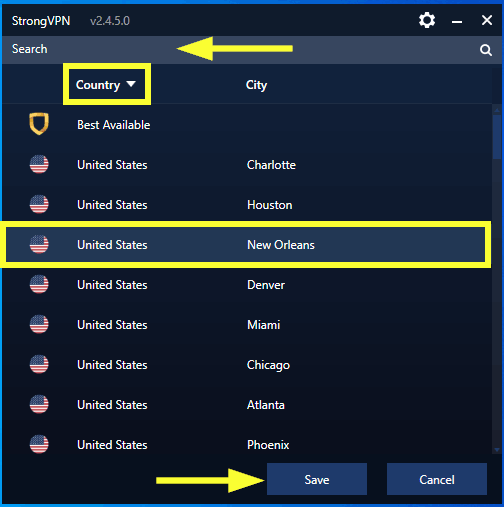 Choose the closet geographical VPN server
Solution 4: Try out another VPN protocol TCP or UDP
Most VPNs allow users to communicate using one of two protocols: TCP or UDP. Although TCP is typically faster and is set as the norm, you may want to experiment with UDP to see how it improves communication reliability. Of default, if you were using UDP, switch to TCP. This setup should be available somewhere in the Settings section of your VPN client.
Solution 5: Replace the Internet network
Trying out 4 solutions, the VPN keeps disconnecting, it is time for you to change the network connection. WiFi networks may be unstable, and when you enter a weak cell signal field, you can experience the same symptoms on certain LTE networks. If the steps above did not resolve your VPN disconnect problems, consider changing your Internet link and seeing if your VPN is more secure there. 
If connecting to another network resolves the issue, we highly advise you to try using a handheld VPN, which will merge several Internet links at the same time, holding you connected.
See also: Which provider offer fastest internet speed in India 2020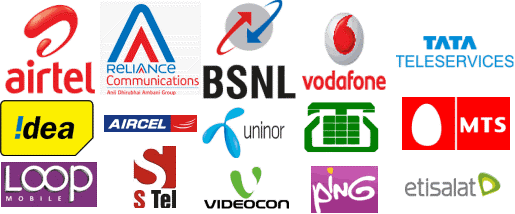 WiFi networks may be unstable, and when you enter a weak cell signal field, you can experience the same symptoms on certain LTE networks
Final words
Why does my VPN keeps disconnecting? There might be 5 reasons for this situation that you can easily identify. Hope you are sucessful to get a stable business VPN with the 5 solutions mentioned above.