For website administrators, running a speed test website is always the top priority to get insight into how their website is loading. This is especially important in bringing the best experience to visitors and fulling the ultimate goal of increasing conversion rates. However, most beginners find it hard to start and get confused about what to look for in their website speed test. That's why we're here to help them out.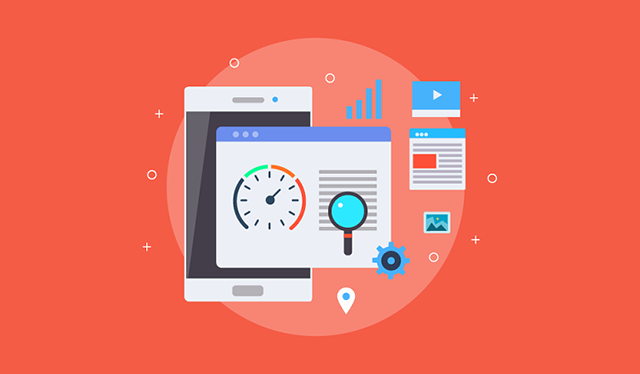 Steps to run a speed test website
How to run a speed test website
Running a speed test website has become easier with the help of multiple free and paid tools. Each has its own cool features and you don't necessarily count on just one tool to test your website. In this article, we will guide you to run a speed test website using MySpeed. MySpeed is a free online tool that helps in testing the performance of your website on both mobile and desktop. With a suite of features and options, MySpeed allows you to make optimizing your website easily. Here is a step-by-step guide on how to test your website:
Step 1: Acess https://gospeedcheck.com/ on your favorite browser and choose "website test" 

Step 2: Paste your domain of the web you want to test in the field and click on "Analyze"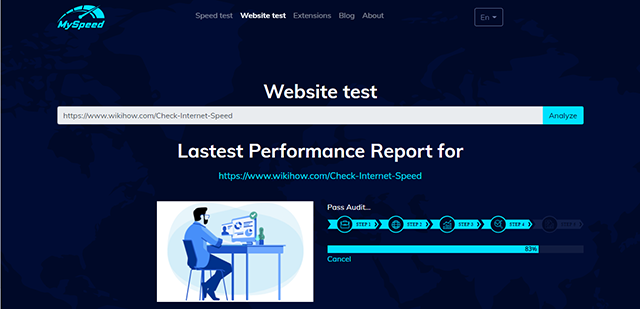 Wait for a few second to complete the task, you'll see the results displayed like this: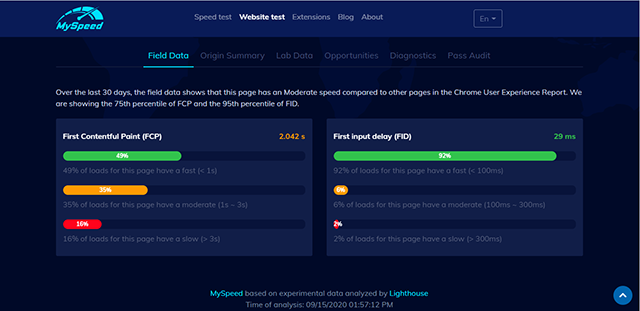 Speed test website on MySpeed
As displayed in the picture, results are divided into tabs, making it easy for people to read and understand. Now you've known what's happening on your site, how efficiently it works, and find improvement areas for better performance. How useful!
Use Pagespeed Insights for speed tests. Should or Should Not?
Honestly speaking, I do not recommend that you use Google Pagespeed Insights to run a speed test website as it is the tool for evaluating the optimization of the website based on Google standards (SEO practices), not for evaluating the speed of the website. This means that the speed of your website is fast, it is unlikely to reach the high score of Google Pagespeed Insights, but getting a high score does not mean it will load faster than low score websites.
Other tools to test website speed?
There is a multitude of organizations that offer a free speed test website such as Pingdom, GTmetrix, WebPageTest, but I would like to emphasize that these tools only check the speed of a server in a certain country. Put simply, if you use a host in the U.S. and check the speed in foreign services, the results could be wrong. Also, we recommend you to just use these tools to improve your website performance as it's quite difficult to get a perfect score on these tools in most cases for real-world functioning websites.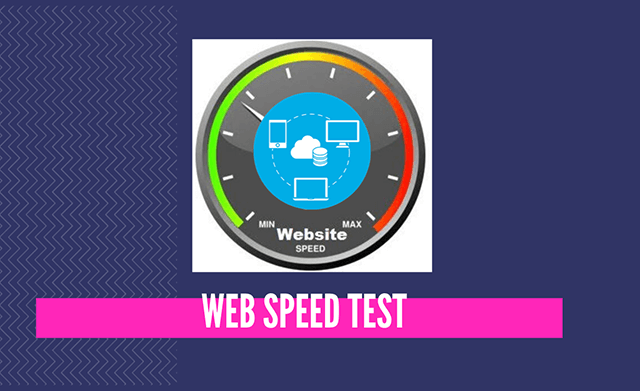 How to run a speed test website?
What factors affect website speed?
It's not difficult to run a speed test website, right? However,  this is not guaranteed to tell you exactly the performance of your website. There are many other factors that would affect the accuracy of your results. Therefore, consider running these tests thoroughly before you start analyzing the data. Let's see how to properly run a website test speed to get more accurate results.
Below are the basic elements that have an impact on the website:
Where the server is placed
The actual speed of a website is strongly affected by the position of the server. The closer you are to the server's location, the faster speed gets. In case that the servers are in different countries, it will take longer to access as the connection has to travel through many different networks. If you have a website that takes too long to load, try to relocate the router and perform a speed test website.
Website capacity
If your website is overloaded with images and content, then the download time is likely to take longer no matter how good the server is. At that time the speed will depend on the quality of the user's network, the fast network, the 10MB they load in a split second, but the rugged network is a big problem.
Therefore, you should limit the use of large images on the website, and incorporate proper image optimization steps to use on the website.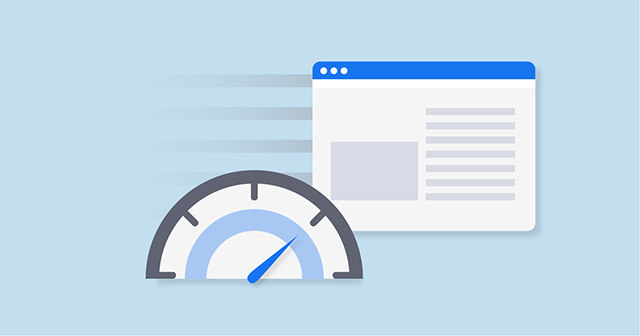 Speed test website: factors affecting website speed
Bad Server/Hosting 
Another factor affecting the page speed is the hosting company that you choose.  We recommend you use a host and a plan that matches your website requirements. For instance, after running a speed test website, if your website has massive databases, then shared hosting should not be used. Plus, there are some of the performance metrics you should look at when comparing hosting such as Server Response Time, Time to First Byte (TTFB), and Round Trip Time.  
Excessive Flash Content
While Flash is greatly used to add interactivity to your website, it is highly likely to cause your page to load slowly as its file size is too large. So, how to tackle this problem? That's simple! You can reduce your Flash file size or delete it to improve your page loading speed. Plus, replacing your existing Flash content with HTML5 could also be a good way to make your website faster.
Too Many Ads
It's true that placing advertisements is a great way to monetize high traffic websites. However, this can be blamed for your slow web loading and bad user experience. 
A large number of advertisements can create hundreds of HTTP requests, meaning that your website needs additional processing time to respond to all. Thus, to speed up your website, the best way is to limit the number of displayed advertisements. After eliminating advertisements, you should perform a speed test website to see the difference.
Running a speed test website is easy
Conclusions 
If you feel your website is taking forever to load, don't worry, use the website testing tools that we listed and follow the guide to run a speed test website properly. By doing this way, you can figure out what causes the website to slow down and get a grasp of your site performance.
You may also like...