How fast does your website load? Well, it's easy to get the answer if you start running a website speed test. It's no wonder that speed is a key factor in Google's algorithm. A fast-loading website is likely to get a higher rank in the SEPS and ultimately attract more web visitors. It sounds like a broken record but a lightning-quick website brings in all the good things that webmasters crave.
Many people think that running a speed check for websites is not that difficult. But in fact, If you run a website speed test the wrong way, it might cause your site to load slower compared to its actual speed.
So, we are here to discuss the proper way to run a website speed test to tangibly measure your site's speed and performance.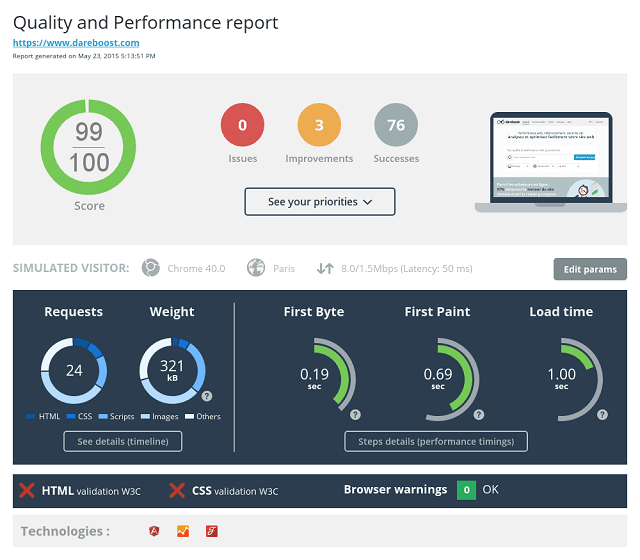 Website speed performance test
Before You Run Website Speed Test
Before a website speed test, you need to check if your WordPress site has a coaching and content delivery network figured. 
If you're launching a new site, remember to set these two things up first, and then run your website speed test.
#1. Turn on your website caching
When a user visits your website, their device is connected to a network that communicates with your site server. It tells the server which information the device is requesting, and the server then displays the requested information (a page on your website). This means your server must send all the associated data, including image files, code, scripts, and more. 
When you have caching turned on, your server can recognize similar requests from different users. Let's say someone else sends a similar request shortly after the one above.
Your server can recognize that they're similar and send the same package of information that is sent to the previous user. This decreases load time because the server doesn't have to go through the entire process each time it receives a request. 
#2. Check the Performance of CDN Service
CDN is seen as a content repository that allows external servers to access your website. Servers are located all over the world and you want to make sure your site loads as much fast as possible for anyone no matter where they are.
A CDN will help do this by having your online store images cached at servers across the globe. This shortens the distance between servers and devices, makes the server load faster on your website. So, make sure to turn on your CDN service to improve your test results significantly.
After having caching configured and a CDN enabled, you can start running website test speed. There are a lot of different tools you can use to check the performance of your site.
For this example, we are going to use My speed, one of the most popular and commonly used tools.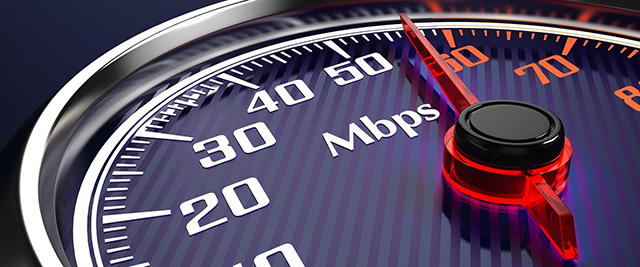 Run Website Test Speed in a proper way
Below are things you should consider when running a website speed test:
#1. Choose Website Speed Test Location 
Regardless of the speed test tool you use, you are able to choose from different testing locations all over the world, and this is quite important as what takes five seconds to load in one location might take twice in another due to its proximity to the server. 
Keeping as many variables as constant as possible really matters. So, when you run your website test speed, you want to make sure you're always testing it from the same location. This lets you know that changes in site speed are not affected by physical location but another variable.
We also highly recommend you test your site both from a location that is close to your data center and one that is far away. This will also help you see how much CDN affects your site.
Plus, you can also disable your CDN temporarily and do another test to really see the difference. Remember to stay consistent with the location chosen no matter where you test from. If you're not physically in your test location, use a Virtual Private Network (VPN) to run the test. 
Choosing a proper location is truly one of the key factors that should be paid attention to when you run a website speed test.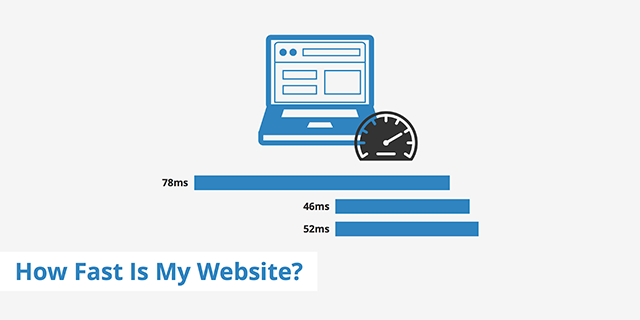 Easy ways to run website speed test
#2. Test again and again
It's common that many users tend to run a website speed test at once, causing the content not to be cached on CDN yet, and then the site seems to be slower. The same applies when you just cleared your WordPress site or CDN's cache.
If you just do a test once, you cannot compare results at different times to see the consistency. So it's important to run it more than once to confirm that there's an issue necessitating further investigation. 
Fortunately, you can save time by taking advantage of some tools that can automatically run multiple tests for you. Others even monitor your performance over time so you can see fluctuation in speed. 
MySpeed - A powerful tool for website speed test
Testing website loading speed has become easier than ever before thanks to a wide range of speed testing tools available out there. MySpeed by Tohsoft is one of the most reliable tools for you to run a test website speed.
Using this tool, you will have an insight into how your site performs, why it's slow, and discover optimization opportunities. MySpeed has a suite of features and options to make optimizing your website clear and easy.
Conclusion
It's important to run a website test speed as this helps improve the user experience and attract more visitors. Before testing your site speed, make sure you enable CDN and caching on your site, as well as run the test multiple times from the same location for accuracy. 
See more: