Tmobile hotspot slow: Underlying reasons & 12 fixes [Easy Tips]
Oct 24, 2022 - Views: 2727 Share
T-Mobile is among the top Internet service providers, thus it's horrible if it's not working.
Yet, many users report that the Tmobile hotspot slow down occasionally, which is such a bad experience.
Therefore, you will learn in this video the primary causes of T-Mobile's sluggishness as well as how to address them.
Let's get the details!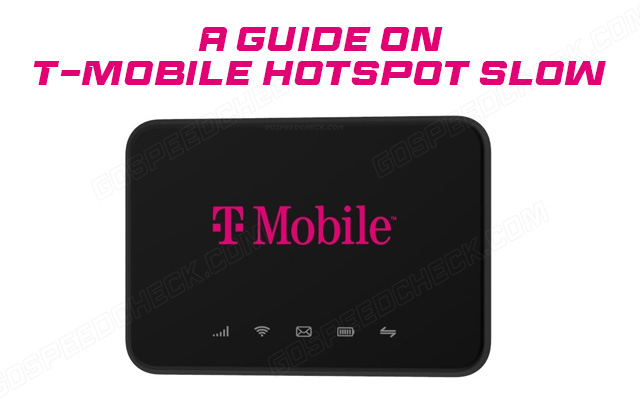 Tmobile hotspot slow issue
Why is my Tmobile hotspot so slow?
Contrary to popular belief, there are a variety of factors that could impact the hotspot's dependability and speed.
Some of them consist of:
SIM card issues

Your data allotment has been reached for it to throttle

You lack LTE coverage

Your device isn't configured

Network issues

Considerable distance from the hotspot-sharing device

T-Mobile doesn't support non-T-Mobile tablets, smartphones, gaming consoles, or TVs

Run too many current programs and apps.

Exceed data plan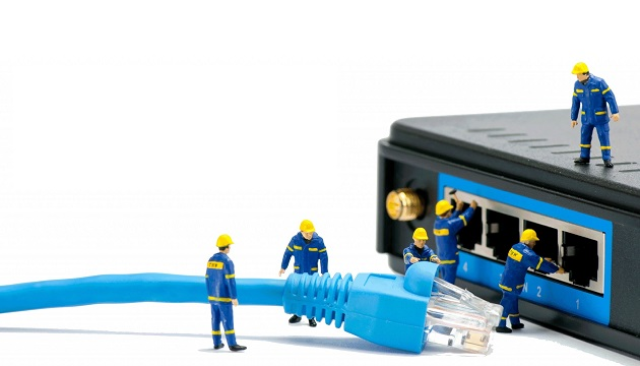 Network issue is a common cause
This guide will be ideal for answering the questions whether you are using an Android or an iPhone. 
How can I speed up my T-Mobile hotspot? 
Read on!
How to improve Tmobile hotspot slow?
There are several actions you can take to fix this if you have slow Wifi speeds.
Let's see what they are…
Run a speed test on your Internet 
To find out how much bandwidth your gadget is using, you should first check your connection speed.
You can accomplish this by just typing "wifi speed test" into Google and choose one to find out how fast your connection is.
We highly recommend you use MySpeed at gospeedcheck.com, which is a free and reliable testing tool.
MySpeed's interface
After that, there are a few actions you can take to fix this if the speeds are lower than what you were expecting to see.
Restart your browsing device
If you wonder why is Tmobile hotspot so slow, there may be an overabundance of cache and temporary data to blame.
By restarting your browsing device, you may ensure that your system's cache has been completely emptied.
You should have no problems using your browser after your device restarts.
If speed is still a problem, though, keep reading.
Check data's monthly limit 
While enjoying our everyday data usage, we tend to forget about the limitations of our plan. 
If your plan allows for 1GB of data consumption per day, for example, and you go over that limit, you can't enjoy that quick connection any more.
For some providers, you cannot even use the Internet.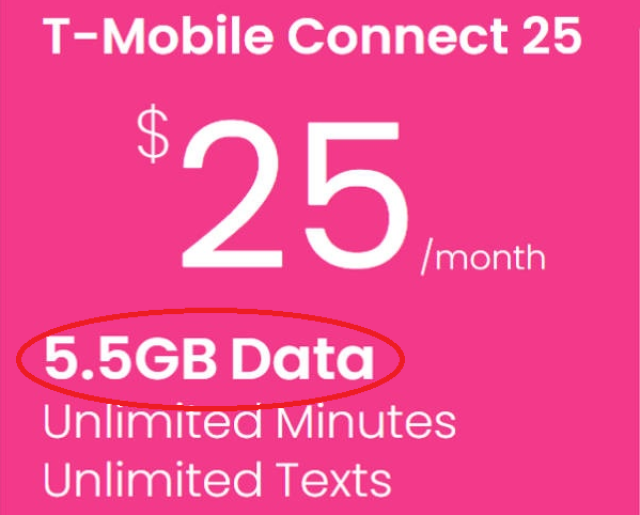 T-mobile data limit
Therefore, check to see if you've used up the predetermined amount of data that is typically provided to users by network providers, either daily or monthly.
Your network speed should return after midnight if your plan has a daily data cap.
Yet, if you have a monthly plan and have used up all of your data, you may need to consider getting more data plans.
Also, it's a good decision to invest in a plan that offers extra daily or monthly data if you frequently run out of data and depend on mobile data.
Disable VPN
VPNs are excellent at hiding your IP address so that you may browse the web with an extra degree of protection. 
However, they may also cause Tmobile slow hotspot.
The fact that VPNs redirect your connection to the server of the VPN provider introduces latency, which slows down the network response time.
Therefore, it is advised to turn off your VPN if you intend to stream or play games at the fastest possible speeds.
This method also works well to solve the problem of "Arris modem not connecting to Internet."
You can consider utilizing it when surfing the network to protect your privacy.
Make sure you're connected to LTE
Since LTE is available almost everywhere in the nation, you shouldn't encounter any issues.
However, this does not imply that LTE is available over the entire US; You still need to see if you are linked to LTE.
To do this, go to the admin page, disconnect, and then select "Network Settings".
Switch the connection to "LTE only" after selecting the "Automatic" radio button.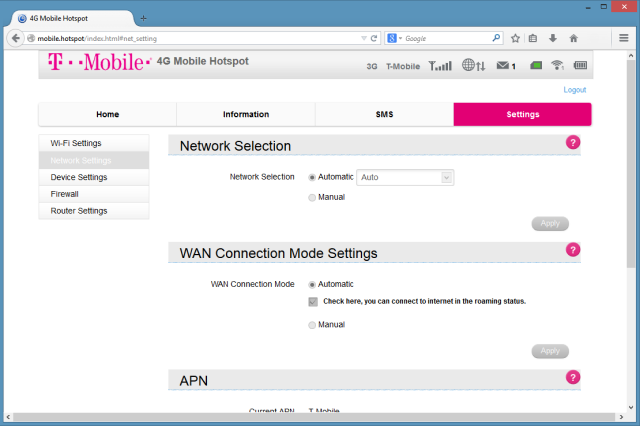 Visit T-Mobile admin and select Network settings
Change AP band from 2.4 GHz to 5 GHz
If you weren't aware, the 2.4 GHz connection setting offers for greater communication over longer distances.
The 5GHz link, on the other hand, offers superior functionality, faster speeds, and greater dependability.
Here's how to make a change:
Visit the Mobile Hotspot admin page

Then click "Settings" and then "Wifi basic settings"

Now select 5 GHz instead of 2.4 GHz from the radio button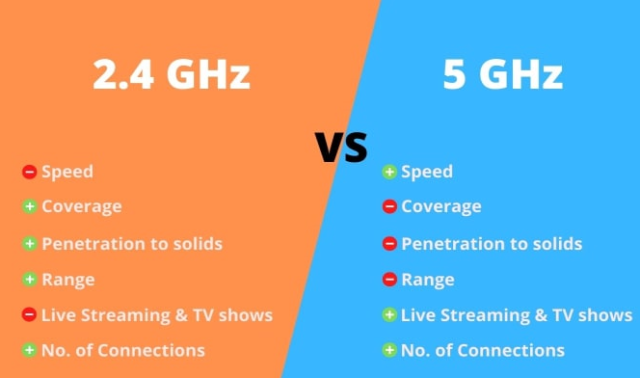 You should choose 5 GHz
Change the APN settings 
The next thing you may do is to fix the issue of "my Tmobile hotspot is slow" is to modify the APN settings on the hotspot device you are currently using.
Follow our guidelines:
Visit the Mobile Hotspot admin page.

Then select "Network Settings"

Find the APN Heading and check that the data entered is accurate

Select "Manual" > "Add New" to amend and change the information present
Try to connect to another tower
You might need to connect to a new cell tower if the above solutions didn't work.
Because the default setting for most phones is "Auto," the mobile device connects to the nearest tower it can reach.
To connect to a separate cell tower, try these steps:
Open your phone's "Settings"

Click to access "SIM card and mobile network"

Tap the SIM card you want to change the tower for if your phone has two SIM phone

Turn off "Automatically select network" after that
Connect to another tower
Identify the apps and programs running
The programs that are open and being used could also be to blame for your Tmobile wifi hotspot slow.
Concurrent use of the hotspot may cause it to lag, just like it would with any other connection.
So, find out which apps are being used by the connected devices.
Verify whether they are playing games, accessing media, etc.
Turn on and off airplane mode
Why is my hotspot so slow Tmobile?
An effective strategy is to toggle airplane mode on and off.
Simply activate airplane mode by pulling down the notification bar, then wait between 30 and 60 seconds.
As soon as possible, exit airplane mode and let your smartphone try to connect to a nearby tower for a signal.
When a connection has been made and you are connected to the Internet, consider using your browser to see if the connection is stable.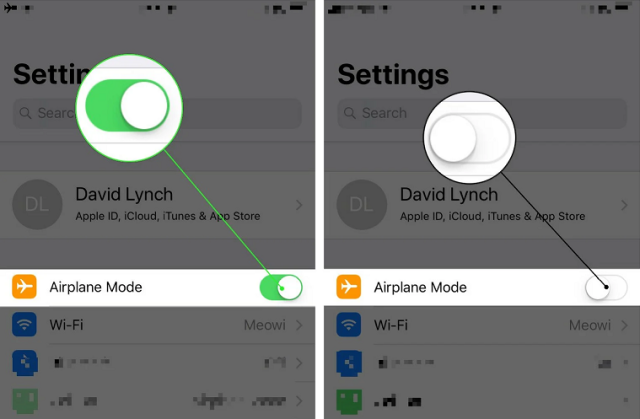 Turn on and off the airplane mode
Power cycle the device
Restarting or power cycling the T-Mobile hotspot device can also be useful, even if your Arris modem not connecting to Internet.
To achieve this, disconnect it for up to a minute from the device's main power source.
Before re-plugging it in, ensure all of the lights are out.
You can be confident that your mobile hotspot will function better and faster for your devices by implementing this all-in-one solution.
Contact support team
As a final resort, you may get in touch with T-mobile customer service and explain your Tmobile hotspot super slow situation in full so they can solve it.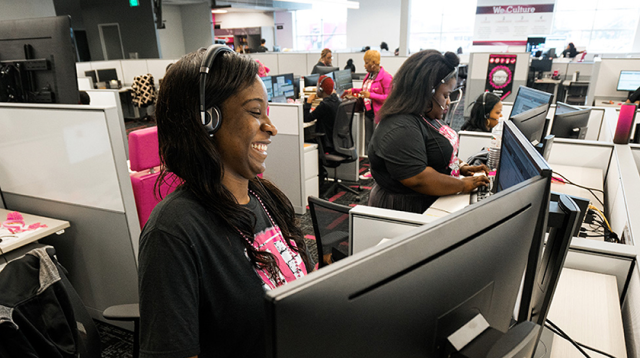 T-mobile customer service
They'll be able to keep an eye on your connection and identify the precise issue you're having.
However, it is advisable to try the other approaches first because they have been shown to be effective in resolving the slow hotspot speed Tmobile issue.
Frequently Asked Questions (FAQs)
Why does my phone keep saying T Mobile keeps stopping?
Ensure your program is up to date as there could be a bug or problem that is the source of this.
It may corrupt update files if your app has been updated.
This issue can be resolved by uninstalling and reinstalling the software.
How do I reset my T-Mobile Internet?
If you have a T-Mobile High-Speed Internet Gateway, you may reset it by depressing the reset button adjacent to the ethernet ports with a paperclip or SIM ejector tool.
When to release the reset button can be determined by using the top display.
How do I update T-Mobile towers?
Switch off your device, then take the SIM card out.
Restart your phone with the SIM card after a short while, and the T-Mobile tower your device is connected to should be updated automatically.
Conclusion
The majority of data connection-related problems can be resolved quickly and easily at home without taking too much time or technical knowledge. So don't worry too much if your Tmobile hotspot is terribly slow. Above are a few short suggestions for anyone experiencing "Tmobile hotspot slow." We hope these will be useful to you.