Starlink promises higher internet speed after testing system upgrades
Mar 11, 2021 - Views: 793 Share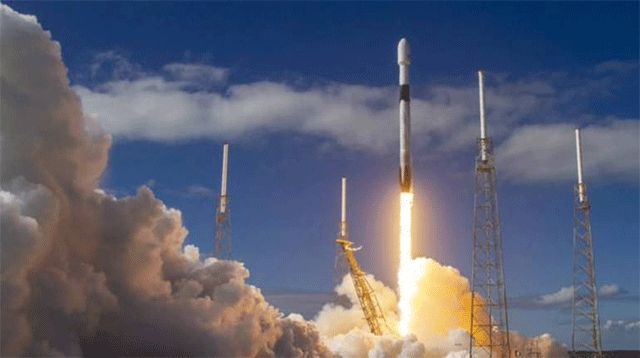 You will do not need to speed up your internet with Starlink. The reason is that Elon Musk wrote on his Twitter and said Starlink promises higher internet speed after testing system upgrades. 
In detail, SpaceX chief Elon Musk said that his advanced telecom venture Starlink satellite broadband service is in system upgrades testing. It is believed to bring "much higher download speeds" which is possible to help you solve slow connection issue. 
Musk had earlier confirmed a fast speed up from 150Mbps to 300Mbps "later this year" while replying to a Twitter user who installed their Starlink broadband kit and shared a screenshot of the service offering them speed check internet result of 130Mbps at their location.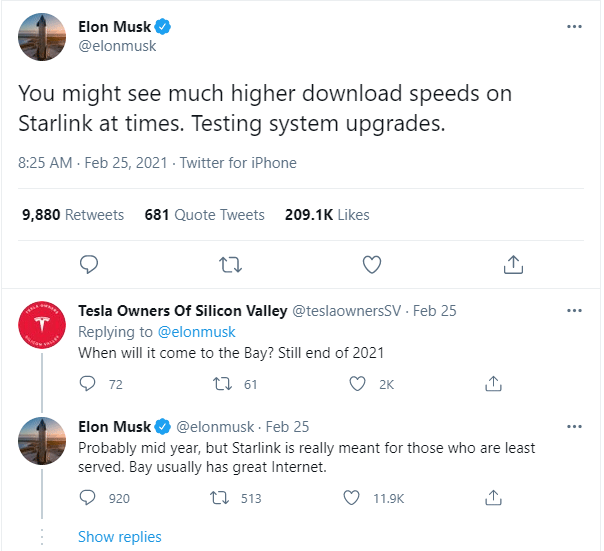 Source: https://twitter.com/elonmusk/status/1364748430883631111
Furthermore, he added that because of the boost latency, it would be able to reduce to nearly 20ms, building up the users' web browsing experience a lot. In response to another Twitter user, Musk said that Starlink would cover most of "Earth by end of the year, all by next year."
 See also:
In his tweet, Musk said that most of Earth by end of the year, all by the next year, then it was about densifying coverage. Important to note that cellular would always have the advantage in dense urban areas. Satellites were the best for low to medium population density areas.
According to the CNBC- TV18 report, it is said that Musk is planning to join the ever-growing Indian telecommunications industry with 100-Mbps satellite-based internet.
People also believed that Elon Musk has approached the Indian government to consider allowing satellite-based broadband technologies to operate in the country.
SpaceX's Starlink is a low-Earth satellite constellation that is able to provide a broadband internet connection to even the remotest corners of the world. So far, SpaceX has launched about 1,000 satellites to provide the service.
For updated information, stay tuned for MySpeed!