Speedtest Mobile and How to activate 4G on iPhone
Jan 22, 2021 - Views: 2358 Share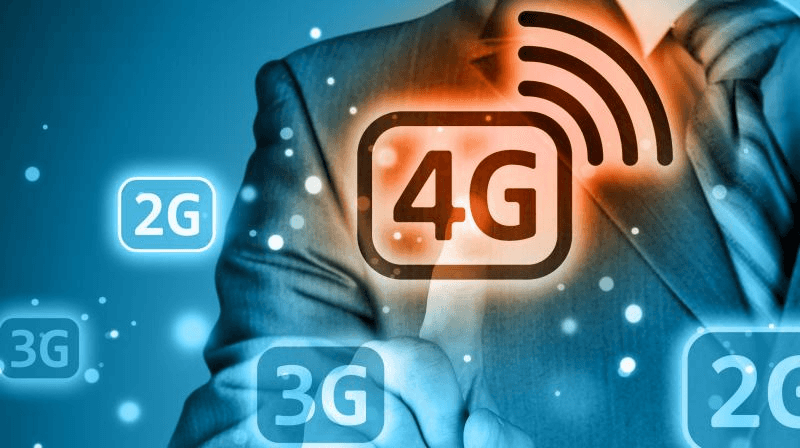 Speedtest Mobile and How to active 4G on iPhone
Recently, sim 4G has been mentioned a lot in most conversations due to its amazing features, especially speed. Using a speedtest mobile to measure its effectiveness and many people realized a positive change when selecting 4G instead of 3G. However, there are some confused about active 4G on their phones, iPhones in particular.  Today, MySpeed will show you how to activate 4G on iPhone and use a speedtest mobile.
What is 4G?
» Definition
First of all, it is quite important to distinguish between 4G and 3G. 4G refers to the 4th generation of broadband cellular network technology. It followed on from 2G (2nd generation) with 3G and preceding 5G.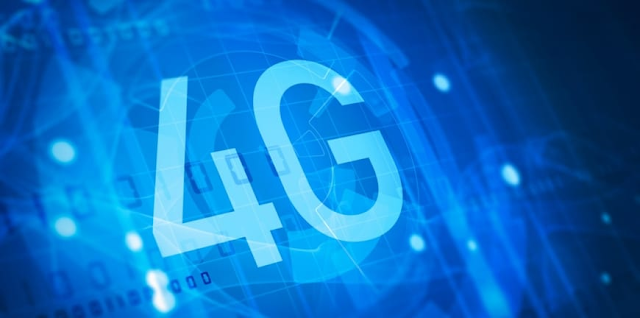 4G refers to the 4th generation of broadband cellular network technology
2G technology was published in the 1990s and made telecommunication have a breakthrough when it allowed to make digital phone calls and send texts. Till 2003, 3G appeared and made it possible to browse web pages, make video calls and download music and video on the move. 
Now, based on what 3G offers, 4G technology is advanced and offers everything at a much faster speed. It is advertised that 4G can be 10 times faster than they are on the current 3G. 
Also, technology experts believe that its higher data speeds are able to make smartphones, iPad much more comparable to PCs, at the same time, users can get better multimedia and gaming capabilities through this wireless connection.
» Outstanding benefits of 4G connection
≈ Faster speed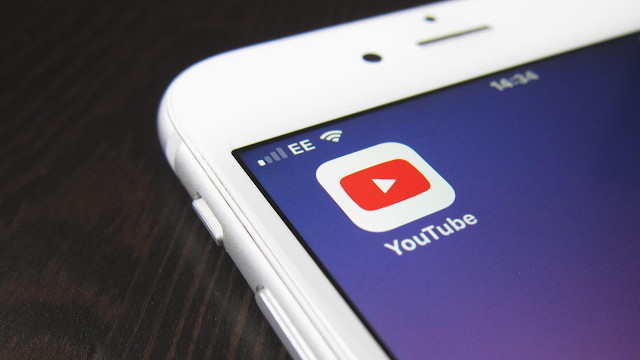 Mobile networks download speed comparison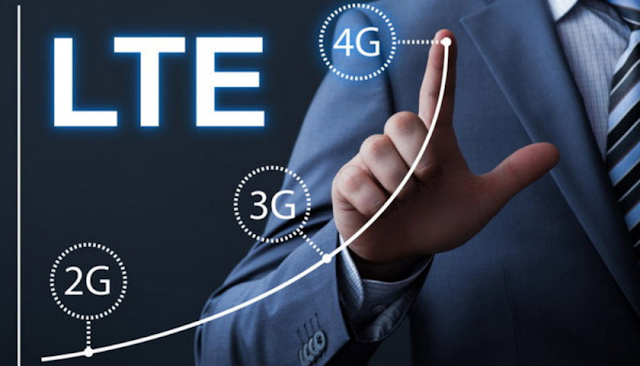 Mobile networks upload speed comparison
From the 2 pictures, it can be clearly seen that 4G-LTE and 4G-LTE advanced are able to provide much faster speed than that of 3G and 3G HSPA+.
In detail, Standard 4G (or 4G LTE) is approximately five to seven times faster than 3G. It means that 4G LTE can get the speedtest mobile result of around 150 Mbps in an ideal condition. That speed is possible to offer maximum potential speeds of around 80Mbps in reality.
With standard 4G, a 2GB HD film can be downloaded in 3 minutes 20 seconds, whilst it would take over 25 minutes on a standard 3G network.
≈ Lower latency
Not only download/ upload speed is improved, but 4G also provides lower latency. The lower the latency/ping is, the better your network connection is. If having a low ping, your device connected to a 4G mobile network will send and respond to a request quicker. 
Compared to 3G, the latency is reduced from 80 milliseconds (3G) to around 45 milliseconds (4G). Maybe you do not see any significant change on paper, however, this decrease can make a huge difference in online games playing and live stream. 
» Crystal clear voice calls
Having faster speedtest mobile, absolutely 4G enables crystal clear voice calls. Voice over LTE (VoLTE) is similar to Voice over Internet Protocol (VoIP) and when using voice apps such as Skype, Zoom, video calls are clear and smooth not laggy.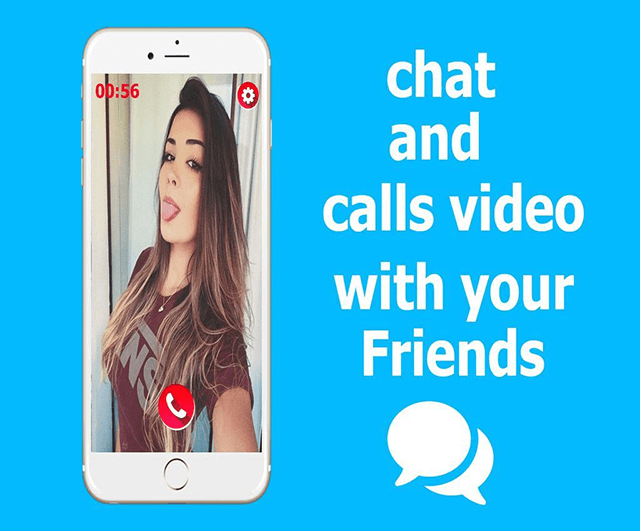 Having faster speedtest mobile, absolutely 4G enables crystal clear voice calls
Moreover, it allows you to call and text when you only have a 4G connection, which you can not do it previously. VoLTE is now available from Three, EE, O2, Vodafone, iD Mobile, Sky Mobile, and BT Mobile, but only on certain handsets. 
Nowadays, 5G has been researching with better advances based on 4G in both speed and security. However, it must have taken a long time for all devices compatible with 5G. 
How to active 4G on iPhone?
If you are using iPhone 5 or higher version, your device is supported for 4G. Of course, you also need to do some steps to active 4G on iPhone as well as to conduct speedtest mobile to use high-speed internet. If you do not own a 4G phone? Do not worry! There are many 4G smartphones available that can be picked up on Pay Monthly tariffs, SIM-free, or on Pay As You Go and these cover a range of costs and device types, from entry-level handsets to flagships and from compact to phablet.
Firstly, you need to change your sim into sim 4G. After installing it on your iPhone, you follow some steps below to activate 4G.
- Step 1: On the interface of the iPhone/ iPad screen, press to open Settings.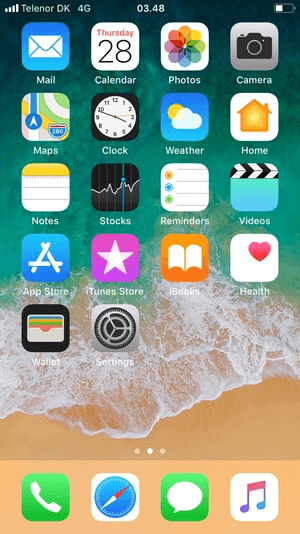 - Step 2: In your iPhone/ iPad Settings, you touch the "Mobile data".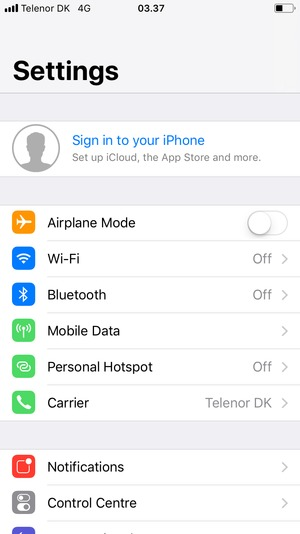 - Step 3: You will see the "mobile data options", select it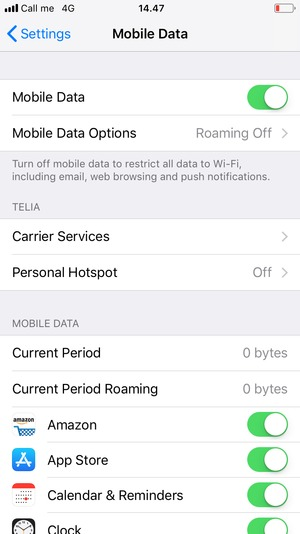 - Step 4: In the Mobile section, continue to tap the "Voice & Data" to continue to activate 4G on your iPhone, iPad.
- Step 5: you will see different mobile networks with 2G, 3G, or 4G (LTE), select 4G to active it.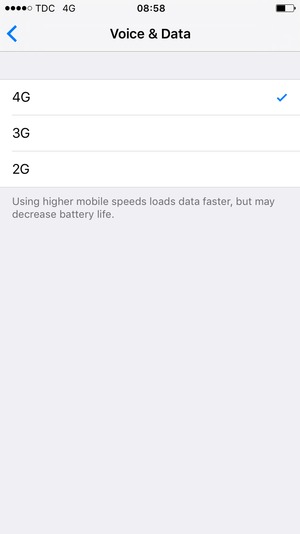 - Step 6: Check if your phone active 4G successfully or not by backing to the "mobile data" to turn on the mobile data. However, you need to turn off the "Wi-Fi setting" on your devices. If on the left corner, you see "4G", it means that you are successful inactive it. If not, try it again.
Speedtest Mobile
After you do active 4G on your iPhone successfully, you will need to conduct a speedtest Mobile to measure how faster the 4G network gets. Fortunately, you can do measurements on your own iPhone. 
How to test internet speed on Phone? One good suggestion for you is accessing Gospeedcheck.com. This is a free mobile speed test that provides users accurate information about ping speed, download, and upload speed.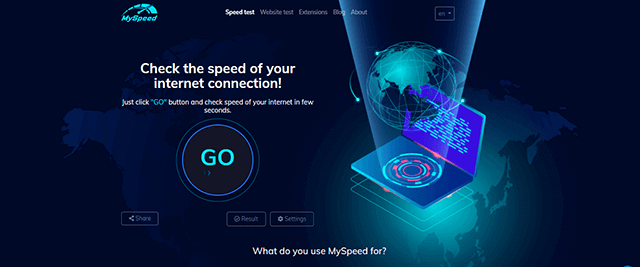 MySpeed is a free mobile speed test that provides users accurate information about ping speed, download, and upload speed
Your work is so simple. Opening Safari and entering "Gospeedcheck.com" on the searching taskbar, now you visit the homepage of MySpeed. Then clicking the "Go" button to start the testing process, you will get the results after a few seconds.
Do not judge it through a simple UI, this tool can offer more useful information than what you expect from a reliable download test tool. 
When the testing process is complete, the result of ping, download speed, and upload speed will be shown to you. You will hope your network connection is fast as this. 
Download -  How long a data transferred to your device. Download speeds should be at least above 2Mbps to have a good online experience.

Uploads - How long a data upload/ send from your computer to another website. Upload speed is always lower than download speed and it is considered fine with about 1Mbps.

Ping - how fast a request is sent and responded from a computer and a server. In Vietnam, if the Ping parameter is below 50ms, it will be considered as good, while abroad it is <150ms.
However, it is important for you to turn off "Wi-Fi setting" or VPN before conducting a mobile data speed test. There are some factors that can be affecting the testing result as well as reducing your mobile speed silence and you do not notice them. Read the article " SLOW mobile data speed test? Let's TRY 8 effective solutions!" to find more about these factors.
Another way to measure 4G speed on your iPhone is to download and install a speedtest mobile app on AppStore. Of course, you also have tons of choices of speed test app. There are some famous names you can try to use it such as MySpeed, Speedtest, FAST, V-SPEED Speed Test, etc.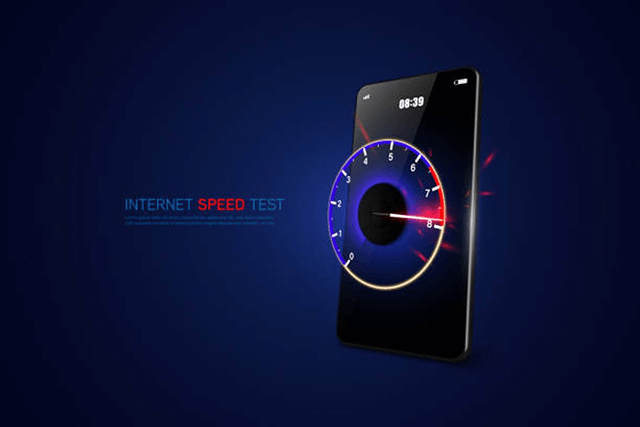 Another way to measure 4G speed on your iPhone is to download and install a speedtest mobile app on AppStore
Even you choose to use a mobile speed test through browsing the website or speed test app installed from AppStore, both ways bring in you the nearly accurate results of your network connection currently. With the help of this tool, you can address the problem you are facing and then fix the internet issues on time.
Due to Wifi signal strength, connecting the Wi-Fi to do online activities is the best. However, in fact, Wi-Fi signals can be influenced by many factors. Each time your Wi-Fi signal becomes weaker and laggy, 4G will be your perfect choice with a stable fast speed and it allows you to do everything nearly as fast as Wi-Fi. 
Conclusion
Speedtest Mobile is convenient for users to check internet speed whenever they want. In this circumstance, it works effectively too. Through the testing process, it can not be denied that 4G is the best development which brings us many amazing benefits, faster speed. Moreover, with sharing above, hope you active 4G on your iPhone successfully.