Speed Test iPhone 12: What's so Special about 5G?
Nov 17, 2020 - Views: 1495 Share
The emergence of the iPhone 12 has taken the online community by storm recently. Several speed test iPhone 12 has been done to see how fast it performs. If you are an Apple lover, you will probably be pleased to hear that the whole range of new iPhone 12 products support 5g connectivity, which allows you to enjoy ultra-fast speeds on your phone. But what is the latest network capable of? Is 5G faster than 4G? Is it easy to run a 5g speed test online? In this article, we will cover all. Let's dive in.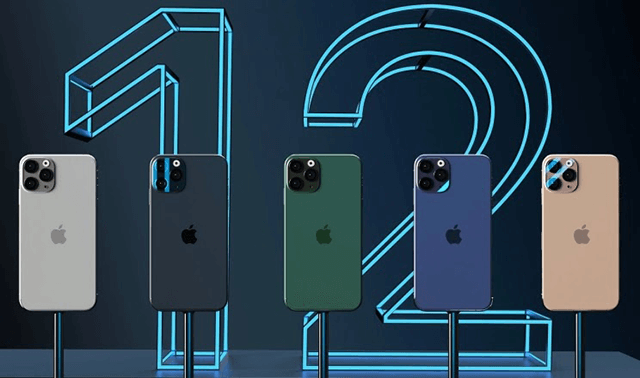 Speed Test iPhone 12: What's so Special about 5G?
iPhone 12 vs 5G
What is 5G?
5G is the fifth-generation mobile network technology that's expected to have a great impact on how people live and work. It will be able to connect virtually everyone and everything.
How Fast Will 5G Be?
Theoretically, 5G tops out at 10 gigabits per second (Gbps), a hundred times faster than the current 4G technology - at its maximum speed. 
At this speed, you could download a two-hour movie in just less than 4 seconds on 5G, compared to 26 hours on 3G and 6 minutes on 4G. 
Moreover, 5G also significantly contributes to the reduced latency. That means you will enjoy faster load times and quicker responsiveness when surfing on the internet. The maximum latency of 4ms on 5G compared to 20ms on 4G LTE. At these speeds, 5G is more comparable to fiber and beats out other home cable internet connections.
However, a speed test iPhone 12 using 5G shows that the actual speed is not as expected. This can be attributed to various reasons including test location and time.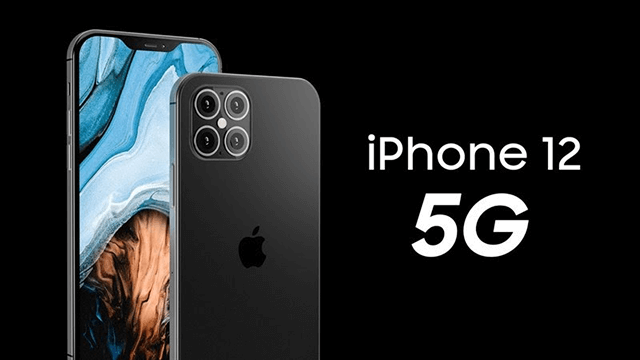 Speed test iPhone 12 using 5G
iPhone 12 only uses 5G when needed
5G connectivity on the iPhone 12 series is only enabled when users use applications that require high internet speed.
Specifically, this feature of the iPhone 12 is enabled by Smart Data Mode, which allows flexible switching between 4G and 5G whenever the application requires large bandwidth.
Thus, if the iPhone 12 users just want to check email or social networks, the device will only connect to 4G even when it is in 5G coverage. If you use the device to watch movies, make video calls, or play games, the 5G mode will turn on automatically.
According to Apple, the flexible switch between 5G speed and 4G speed will help the iPhone save battery power. The company has not announced the battery capacity of the device, but some predictions that this figure may be lower than last year's iPhone 11 series. However, using time will be equivalent to the "elder" thanks to the energy-saving Apple A14 Bionic chip.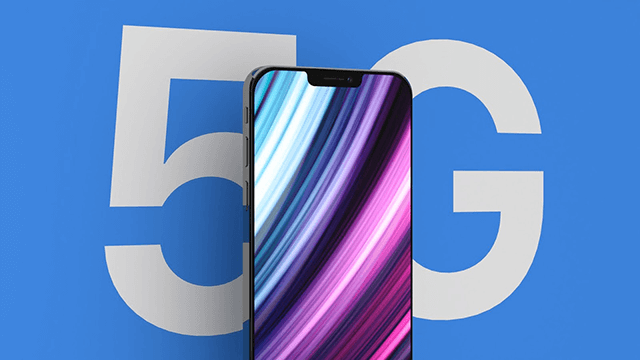 iPhone 12 support 5G network
How to test the iPhone 12 5g Speed test
According to wireless industry trade group GSMA, 5G is expected at least 10 times faster than 4G LTE. This allows you to download a two-hour movie just in fewer than 10 seconds, compared to about 7 minutes with 4G. However, the actual speed of 5G on many smartphones is not as expected. Speed and coverage depend on different factors such as the location of the service, the type of 5G band that the carrier provides, and network traffic. So, to get the most accuracy, you should conduct a 5g speed test on your iPhone 12 multiple times. 
Access Gospeedcheck.com, which can easily and accurately measure 5G performance through a mobile speed test. This site enables testing gigabit internet connectivity over both cellular network or WiFi network.  
The site also shows you how good your connection is for real-time applications by capturing your coverage and ping. 
The 5G Speed test results also give detailed information on your IP address and the name of your internet service provider.
iPhone 12 5g Speed test
One of the amazing features of the iPhone 12 is its support for 5G connectivity. Ahead of pre-orders beginning on Friday, the first speed test iPhone 12 using 5G with the have hit the web, offering a better, but still incomplete, look at what kind of speeds you can expect with the iPhone 12 using 5G in the United States.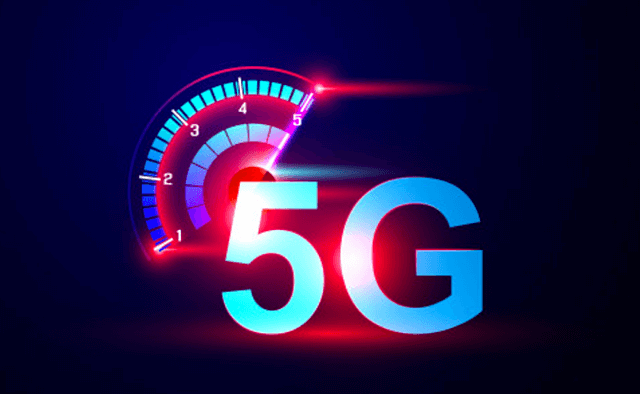 Speed test iPhone 12 and 5G
There are two types of 5G connectivity supported by the iPhone 12: mmWave 5G and low-band sub-6GHz 5G. However, mmWave 5G is supported on iPhone 12 models sold in the United States only. Basically, mmWave 5G is much faster than sub‑6 GHz 5G. However, it is difficult to execute and limited to more metropolitan areas.
So far, speed test iPhone 12 running on 5G is limited to AT&T, Verizon, and TMobile in the United States. 
5g speed vs 4g speed
As expected, 5G will be able to reach peak speeds of up to tens or even hundreds of Gbps, which is roughly 100 times faster than 4G (1.4 Gbps). Qualcomm is the first to announce a 5G end-to-end handset solution with speeds of up to 5 Gbps to end-users in 2019. 
Speed test iPhone 12 using 5G shows that this kind of network can transmit high amounts of data more efficiently than 4G LTE. The result? You will have the opportunity to enjoy stronger network reliability, super fast downloads, and connect more devices at once. 
5g vs wired connection
5G uses a wireless network to deliver broadband service while cable uses a wired infrastructure. The maximum speed of Cable is 1Gbps in some cases, depending on the types of wire while this is not the case with 5G internet.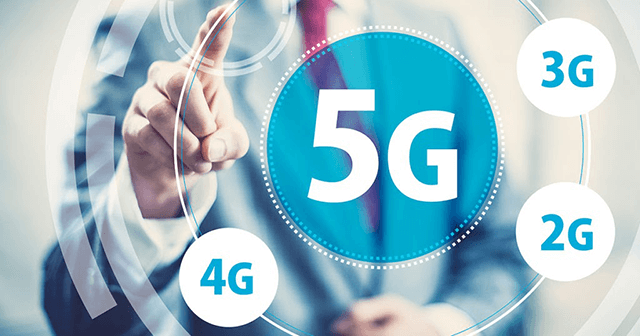 Sped test iPhone 12:  5g vs wired connection
The question raised is "can 5g replace wired connection?" Well, theoretically, 5G supports up to 10 Gbps. 
However, speed test iPhone 12 also found that its actual data rate can be as low as 200 Mbps, especially if there aren't a slew of nodes installed in your region, and the network is crowded. Thus, 5G  isn't going to replace wired internet anytime soon.
What else can 5G do?
In addition to superfast speeds and low latency, 5G also enables the use of automation in various industries such as autonomous vehicles, retail, education, smart homes, and smart cities. 
5G will increase the use of low-cost sensors and low amounts of data, which extends mobile device battery life to several years. Though 5G brings tremendous benefits, the endless potential of 5G has been on the way to be envisioned. 
The 5G network is still being perfected, and over the next 2-5 years, we are likely to see major technological leaps and major changes in how we interact with the internet. Believe it? Okay, just wait and run an iPhone 12 5G speed test to see if there is any speed improvement.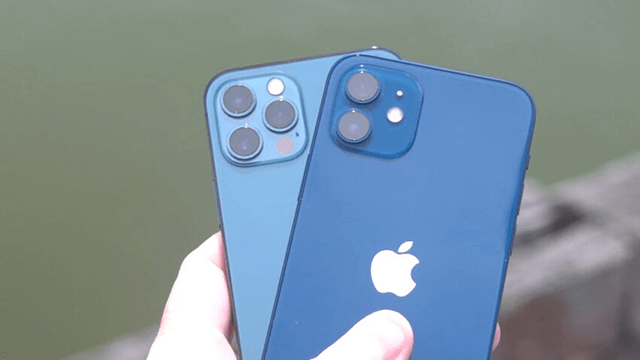 Speed Test iPhone 12: Everything you need to know about 5G
Is there any problem with 5G networks? 
Theoretically, these ultrafast fifth-generation wireless networks will allow downloading a movie in seconds. However, it's not perfect.
The problem is that 5G networks have been rolled out in only specific regions.
When The New York Times used iPhone 12s to test on Verizon's 5G network, I noticed that my friends in the San Francisco Bay Area didn't have any 5G connections. 
Another concern about 5g is whether 5G Internet causes more health problems.
Well, France's ANSES and other researchers are looking into higher frequencies used by 5G. Currently, 5G networks are using frequencies that are relatively close to those of Wi-Fi boxes, but they will eventually use much higher frequencies.
The increase in frequency makes radio waves less able to penetrate the body, limiting absorption to the skin and eyes. In 2012, ANSES evaluated airport body scanners, which have similar frequencies with 5G'a. The result showed there were no health risks related to 5G.
How to know if my phone supports 5G?
You've just bought a smartphone and you aren't sure if it supports the latest mobile technology standard, 5G. Don't worry! Here are two main ways you can take to confirm this. 
Method 1: Check Smartphone Specs online
Checking up your phone's specs online is the simplest way to know if your smartphone has 5G. You can access different sites and apps helping with that.
Method 2: Android phone settings
Another effective way is to check in the phone settings. If you're using an Android phone, tap on Settings →  Network & Internet →  Mobile Network →  Preferred Network type. 
Now you can know which the Mobile Network technologies supported (2G, 3G, 4G, and 5G). If 5G is listed, it means your phone supports it.
Speed Test iPhone 12 5G connection
Top list of 5G smartphones in 2020
The number of 5G Smartphones is growing year by year, so it's hard to list every device here.
Below is the list of popular smartphones as of 2020 that support 5G networks.
iPhone 12 series

Samsung Galaxy S20 series

Samsung Galaxy Note 10 5G / Plus 5G

Samsung Galaxy A71 5G

Xiaomi Mi 10 series

OnePlus 8 series

Realme X50 Pro 5G

LG V60 ThinQ

Sony Xperia 1 II

Oppo Find X2 Pro

Huawei Mate 30 Pro 5G

Vivo IQoo 3 5G

OnePlus Nord

Redmi K30 5G
Conclusion
All four iPhone 12 models are designed for diverse use on the low, medium to high 5G bands around the world. This means the iPhone 12 is compatible with multiple carriers and roams between 5G networks easily. A speed test iPhone 12 using 5G to know how much speed this new model can reach.
RELATED TOPICS