Website test speed: Key factors affecting website test
Nov 12, 2020 - Views: 1514 Share
You run a website test speed and found that your site is loading as not as fast as it should be. 
Such bad news! Research shows that web users tend to leave a site if it takes more than three seconds to load. And if you want to retain visitors and get a high conversion rate, accelerating your website is needed. But before talking about this, you need to learn factors that affect website speed. Here we've compiled some of the most common ones.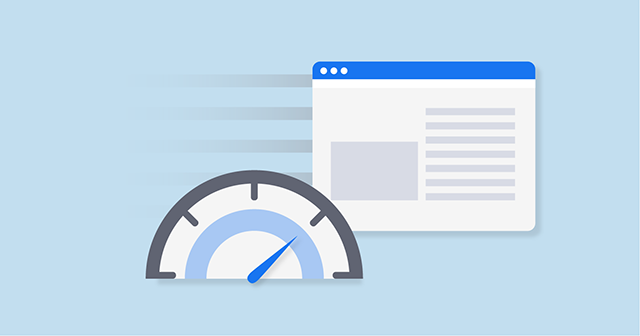 Website test speed: Key factors affecting website test
Factors that affect website speed
Server/Hosting
The host server you are using could also be the reason for slow-loading pages. To understand how important the server is, you need to have a basic knowledge of how websites work. To put it simply, when someone accesses a website via a browser, a request or data packet is sent to the website's server. The server will deliver the page through the browser as a response. If the server quickly responds to the request, then the site will load fast. A sluggish host server will cause a website to load slowly, no matter how well optimized your website is. 
File Types and Sizes
The larger your file sizes are, the longer your page will take to load in the browser. While higher connection speed makes it possible to load large files in less time, it's still crucial to optimize your files as much as possible by minifying your code and image sizes. Try this way and then run website test speed, you'll definitely notice the improvement in the website speed.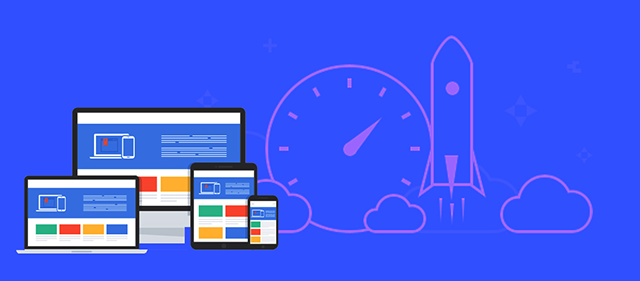 Run a website test speed to learn what affects your site performance
Connection Speed
The type of internet connection you have is responsible for how fast your website loads. If you're one of the people who are still stuck on dial-up, it's just going to take longer regardless of how well-optimized your website is. Thus, consider using DSL instead of dial-up as it offers a faster connection, but it's not quite as fast as a cable connection. And as fast a cable connection can be, it still can't beat a fiber optic connection.
Plugins
Your choice of plugins also affects your page load time. Don't believe that? Check the files the plugins are loading. Another way, you can take advantage of some website test speed tools like GTmetrix or MySpeed to learn what's happening when your site loads. 
With these tools, you can also see the number of files is loaded, and the amount of time to load them. This allows you to see if a particular plugin is hogging up resources and find another option to complete the same function. If you wonder how many plugins you should have on your website, well I have to say that there is no exact answer for that as It really depends on your website and the types of plugins you're using.
Browser Compatibility
Browser compatibility plays a definitive role when it comes to your website's performance. If the browser is not capable of reading the data, it is likely that the resulting page may not perform as well as it should do. This is why professional web design teams need to test website speed regularly to optimize them for popular browsers such as Mozilla Firefox or Chrome.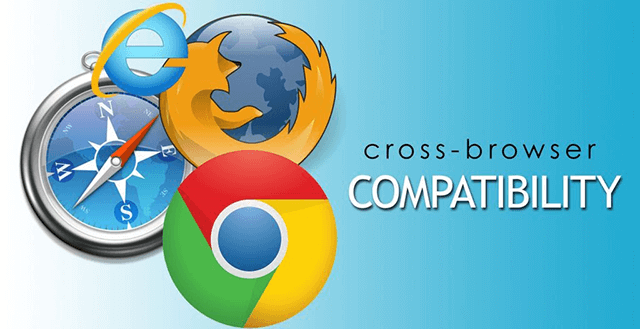 Run a website test speed on different Browsers 
Plus, older versions of browsers may struggle to load certain assets and code because they're not compatible, leading to slower page loading speeds. For best results, make sure you are always using the most up-to-date version of your favorite browser or at least check periodically and run a website test speed on different browsers.
The Computer Cache
Another important factor for website speed is the computer used to access the website. The cache stores the information from the website that you visit. So, when you visit that website again, it loads faster. If you clear your cache, then the sites that used to load quickly take a bit longer to load again. If the problems are from RAM issues, then you may also notice slower page load times.
The number of devices
Have a high traffic volume? That's good news for you. Especially if you've got an eCommerce business, that is a sign that your business is doing well. But if you don't have a host with the bandwidth that can accommodate that, slower website speed is expected. So, keep an eye on your bandwidth and ensure you adjust it accordingly to avoid slow performance. Run a website test speed regularly and consider upgrading your plan if necessary.
Checking Your Website Speed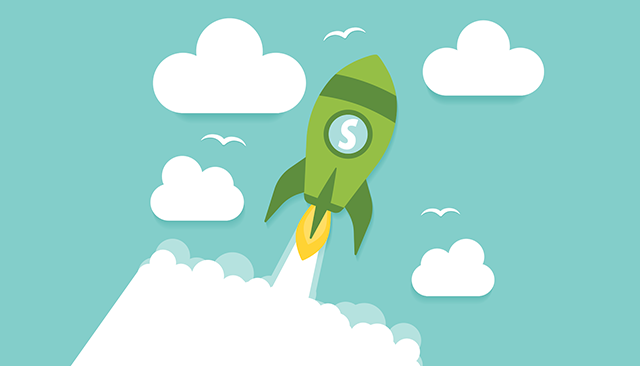 Run Website test speed is not that difficult
It's easy to run a speed test. You can use either your computer or online tools like MySpeed
Test on your local computer
You can test website speed on your computer using Chrome. Here is how to do:
Step 1: Sign out of all your Google accounts. 
Step 2: Clear your cache and cookies. 
Step 3: Launch the "Inspect Element" feature by pressing F12 to l. 
Step 3: Press CTRL+F5 on Windows or CMD+F5 on a Mac to reload your website 
In the Inspect Elements window, click on the "Network" tab. You will see the access times and total times for downloading. Now, refresh your site again to see if your website loads faster, your content was optimized thanks to the cache and cookies. 
Despite giving you a basic result, this method is based on your personal internet speed. Therefore, it won't necessarily be the same for your website visitors.
Using tools to test website speed
Users now get easier access to many website test speed tools. They are free, easy to use, and most importantly give you an in-depth insight into how your site is loading. We highly recommend MySpeed. 
This tool not only measures the speed at which your website loads, but also gives recommendations on how to improve your website's load time. All you need to do is to enter your URL and see the results within a few seconds. 
 If you get a slowcore for the website test speed, this doesn't mean that you have a slow loading time. The reason is there are many factors that affect your website speed. So, just count on one test and one factor to jump to the conclusion. Instead, check the other factors to ensure your load time is slow. 
Other tools you can also take to test your website from various server points such as Pingdom and GTmetrix. 
Does Your Site Have Speed Issues?
After running your website speed, you found that your site is taking longer than three seconds to load. Seriously? No, calm yourself down. Follow the recommendations from the MySpeed tool, and then run another test to see if there is a big difference. It's also great to take some tips to speed up website performance. The sooner you can make improvements, the better for your website and your bottom line.
Conclusion
We've shared with you common factors that affect website performance and easy ways to assess the speed of a website as well as some of the most effective solutions that can resolve the problem. It is very crucial to make sure a website loads fast in order to maintain conversions. How to do this? Of course, run a website test speed regularly.
RELATED TOPICS