You've experienced slow internet connections?  You don't know how to test internet speed on iPhone? Don't worry, we'll give you a comprehensive guide to an online speed test with high accuracy. 
Related topic:
But not all wireless networks are created equal. If you are curious about the speed of the Wi-Fi network to which you are connected, you can test your connection by accessing free Internet speed-testing websites or by downloading a connection-evaluation app from the iTunes store.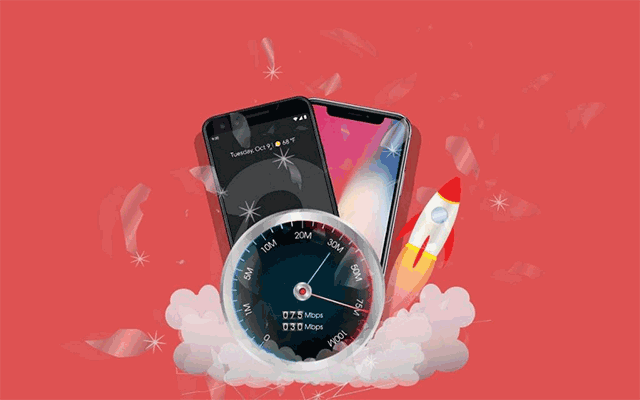 A guide on how to test internet speed on iPhone? 
Why you should test internet speed?
An iPhone with wifi or cellular connections allows you to access email, websites, or play games wherever you go. But wireless networks are often unstable. Thus, it's a great idea to keep track of the Internet speed on your smartphone to make sure the quality of your broadband connection is good enough for your online activities. 
How to Test Internet Speed on iPhone?
The easiest and quickest way to test your Internet speed is using a speed test service online. There are a lot of websites out there that offer free speed check internet. MySpeed is one of the most popular websites that give you a good sense of how good connections are. It also measures the amount of time for data to be transferred from your computer to a remote server. This website also enables you to view your entire test history to see the changes in the internet connection over time. 
Advantages of test internet speed via gospeedcheck.com.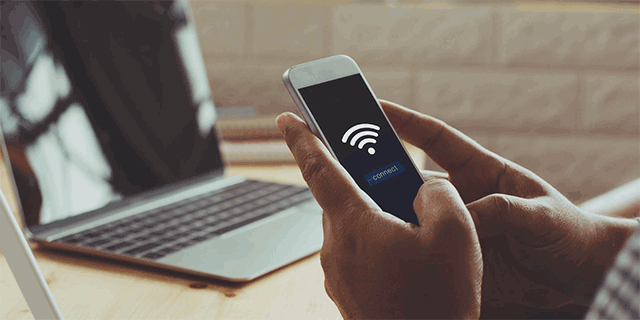 How to test internet speed on iPhone
Tip: Before running a speed test, you should make sure:
1) Turn off any downloads or uploads 
2) Deactivate your VPN software during the test
This will give you a more accurate reading of the internet.
Now, let's jump into the guide on how to test internet speed on iphone.
Step 1: Open your iPhone's Web browser and access the website https://gospeedcheck.com/

Step 2: Tap the "Go" button on the main page to test your connection. Once the test is complete, the speed results (upload speed, download speeds, and Ping) will be displayed on your screen. 
Interestingly, you can share the results with others via social media by clicking on the "Share" button. 
To have a more accurate result, you should run the test a few times by clicking the "Go" button again and again. The speed can experience fluctuations, depending on the network congestion at any given time or other factors. 
Bu clicking the "Results" link, you can view all test results and compare them to global average speeds.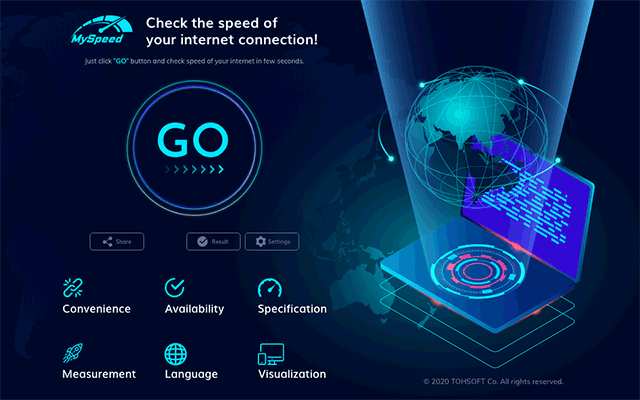 How to test internet speed on iPhone with gospeedcheck.com
Why Is My iPhone Internet Slow?
Whenever Apple releases a new iPhone, we usually hear about feature new cameras, bigger screens, and water resistance. We rarely hear about how well the iPhone performs on one of the most fundamental tasks for any smartphone, internet speeds.
iPhone users typically connect to the internet via one of two ways: cellular or WiFi. If after learning how to test internet speed on iphone, you notice that your iPhone internet seems slow, there may be a few things creating issues. Read on to learn how to increase iPhone internet speeds in this guide quickly. 
What Affects Internet Speeds? 
Whether or not you have slow internet speeds depends on several variables as follows: 
Connection type: LTE, 5G, 4G, 3G, WiFi. 

Connection strength

Type of activity 

Are you enable proxies, firewalls, or VPNs? 

What browsers you're using 

iPhone model & iOS version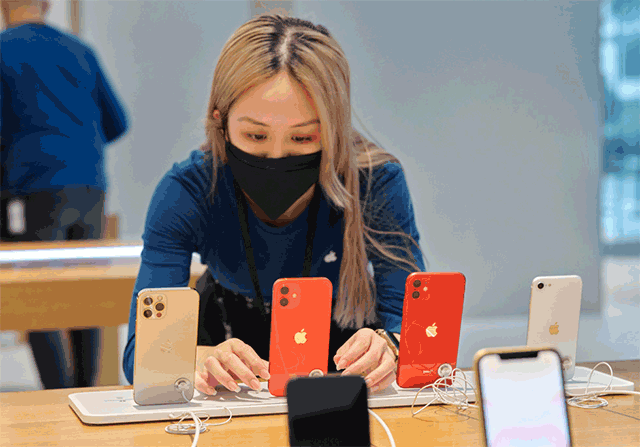 How to test internet speed on iPhone quickly
What to do when the connection is slow?
Check External Causes
First, determine what is slow: Your iPhone or the network. Test out your WiFi network and see if other devices are also connecting at normal speeds. If not, restart your ios and try connecting again. 
Another way is to put your SIM card into another iPhone or compatible device. If slow speeds still persist, you may face a network issue. 
iOS Update Errors 
A lot of people have encountered problems with the iOS 13 update slower internet speeds. These network-related errors are caused by a variety of random bugs. Luckily, you can solve this by doing a soft reset. 
For iPhone X or later: 
Long-press the Power/Side button for a few seconds. 

Release the buttons when the Slide to Power off appears. 

Drag the Power off slider to the right to turn your phone off.

Long-press the Power/Side button again until you see the Apple logo.
For iPhone 8: 
Press and quickly release the volume up button

Next, press the volume down button

Finally, hold the Side button (power button) until the Apple logo appears.
For iPhone 7: 
Long-press the Power button.

Continue to hold the Power button and press and hold the Volume down button.
For iPhone 6 and earlier: 
Press and hold the Home button 

While holding the Home key, press and hold the Power button. When you see the Apple logo, release both keys.
Once your iPhone fully boots up, you should perform a speed test. 
Clear Browsing Data 
Browsers allow users to delete Web browsing history to reduce the burden on the browser or to protect user privacy. The data (cookies, site data) accumulated in your iPhone may contain corrupt files that cause slow down your internet connection speed. 
Try clearing browsing data and see the difference in your internet speeds. After completing this, make sure to perform another soft reset. 
Step-by-step guide on how to test internet speed on iPhone
Reset Network Settings 
The iOS update process may cause your network settings to be overwritten by corrupted files. This can lead to slower internet connections. You can resolve this issue by performing a network settings reset.
However, it's worth noting that when doing this, you should delete all saved network settings. Once the reset process is complete, your phone will automatically reboot. Now you can test your connection.
Conclusion
That's all about how to test internet speed on iphone. It is also easy for you to test internet speed on laptop. Regularly checking the Internet speed when using the Internet is a necessary way for you to know how to use the Internet properly.