How to test internet speed on laptop?
Jul 04, 2022 - Views: 4597 - Share this post if you find it interesting!
When lag and buffering begin to slow you down, it's time to take a look at your ping rate and upload/download speeds. In this article, we'll walk you through two main ways to test internet speed on a laptop. Getting a good sense of how good your Internet speed is can help you figure out ways to speed up your internet connection.
Methods to Perform a Speed Test
There are three methods to test internet speed on a computer: Run a speed test on windows, on MAC, and using online speed test tools.
Method 1: Internet speed test Windows 7/ speed check windows 10
First, make sure your computer and your router are connected to each other. To check your Internet speed from your computer's settings, you must connect your computer to your router via Ethernet cable.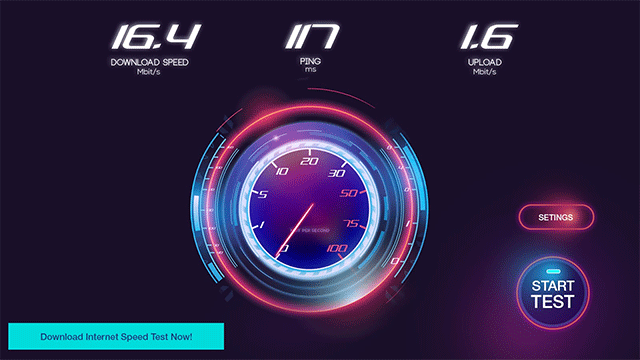 How to test internet speed on a laptop?
If you want to know general information about your Internet speed, just go into the control panel and navigate your laptop's "Network and Internet". Next, select "Network and Sharing Center" and then click on your connection name. A status window will then opens with a variety of network data points. The speed shown in the image (megabits per second) represents the connection between your laptop and your router.
If your laptop/pc is connected to a wireless n (802.11n) network that is higher than your broadband download speed, then you're likely getting the full internet speed on the computer. However, If it's lower, then it's definitely your Wi-Fi that causes your connection to slow.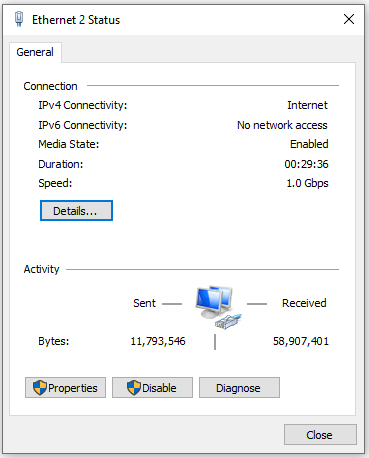 Test internet speed on laptop
Method 2: Check internet speed on Mac
1. Open Spotlight

on the top-right corner.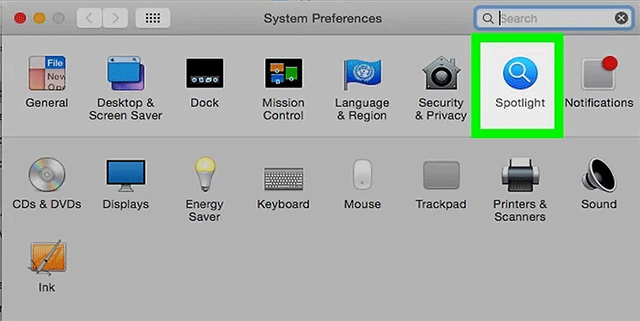 2. Type "network utility" into Spotlight, then press "Return" to open the Network Utility app.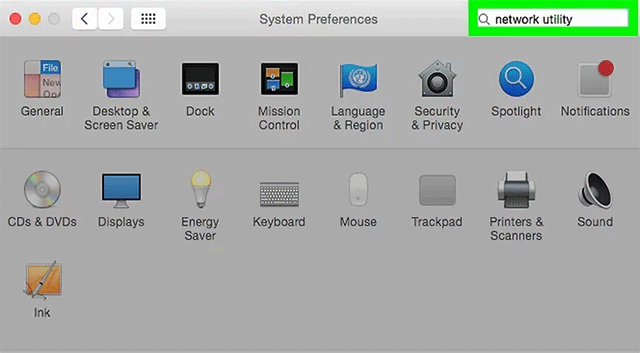 3. Click the Info tab on the far-left side of the top of the Network Utility window.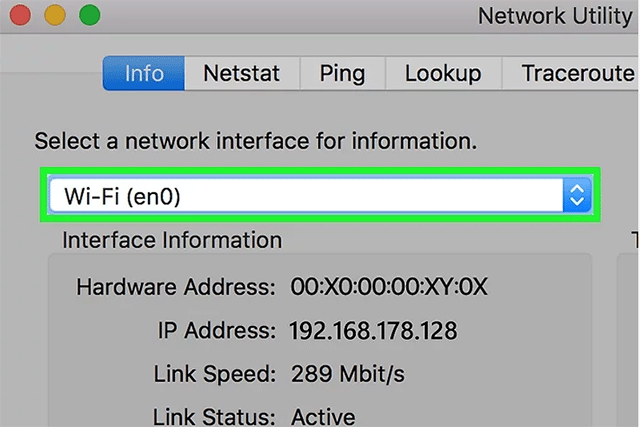 4. Look at the number next to "Link Speed". Which means the speed of the connection between your computer and your router (289 Mbits/s).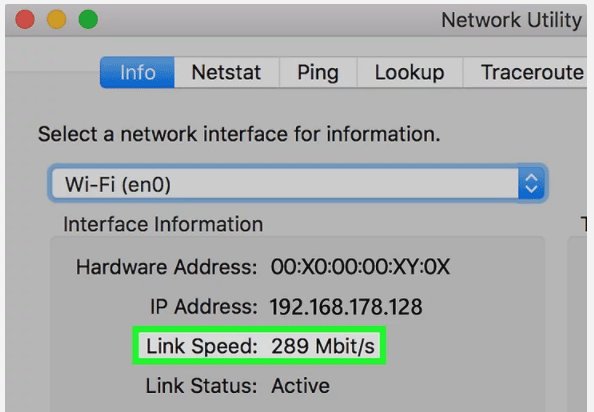 Method 3: Use online speed test tools
If you get a more in-depth insight into your Internet speed, you can use an online speed test service like gospeedcheck.com.
It is totally free to test internet speed windows. Just access your site and get real-time speed information with the click of a button. Upload speeds, download speeds as well as ping rates are then will be shown on the screen. While upload and download speeds are important for web browsing and streaming video, ping rates are for online gaming. Here is a step-by-step guide to check internet speed in pc:
Go to gospeedcheck.com.

Hit the "GO" button test internet speed on laptop automatically.

Once the test has finished, detailed information on Internet speed will be displayed.
Note: In order to get the best results, you should:
+ Make sure other apps or devices are using the Internet for anything else while you run the test and, if possible, use an Ethernet cable to connect to your router because this is likely to be faster than your Wi-Fi.
+ Run multiple tests. One of the most amazing features of this site is that it saves all the test results so that you can look back and make some comparisons to get the most accurate view of what you are actually getting.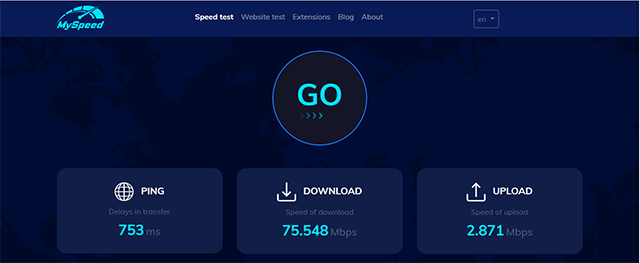 Test internet speed on laptop with Gospeedcheck.com
That's it! We've gone through easy ways to test internet speed windows. Those methods are a kind of speed test without app.
For more advanced features and convenience, you can also download an app to test internet speed on laptop/pc.
Upload and download speeds are both two key metrics that are measured in megabits per second (Mbps). How much speeds you need will depend on the online activities you mostly use.
For web browsing, checking email, and streaming online video: 4-8 Mbps

Netflix: 5.0 Mbps download speeds for watching HD quality videos.

YouTube: 1.5 Mbps download speeds min. For those who run many Internet applications at once, 20+ Mbps is recommended.
After running speed test windows 7, you should get the actual speed you're getting and know whether it is enough for your online activities. If it is not, think about speed optimizations.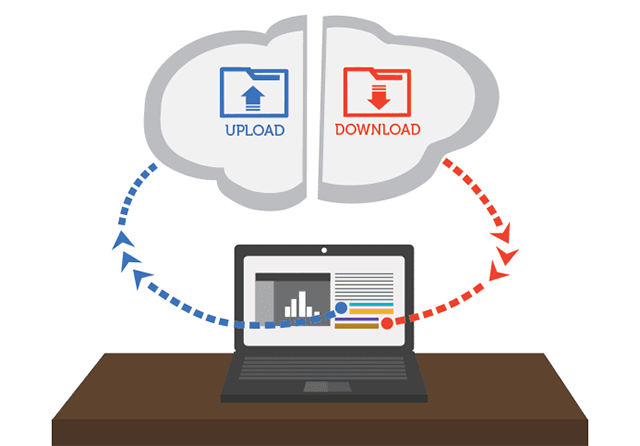 Speed test of internet on laptop to know good download and upload speeds
Ways to speed up your Internet speed
After you test internet speed on laptop and you found that your connection is not fast as committed by the Internet Provider Service. Well, it's time to fix your slow Internet connection and improve your Internet speed to ensure a smooth online experience.
Here are some interesting tips.
Place your router in an open area that is not obstructed by appliances, walls, or large metal objects as they can all negatively impact your Internet speeds.

Update your router or buy a new one if it is too old. This can fix slow your Internet speed.

Remove unknown devices from your network. Too many devices connected to your network can significantly slow down your Internet speed. If you find it hard to manage those devices, give a Managed WiFi solution a try.

Use an Internet booster or extender that helps to eliminate weak connections.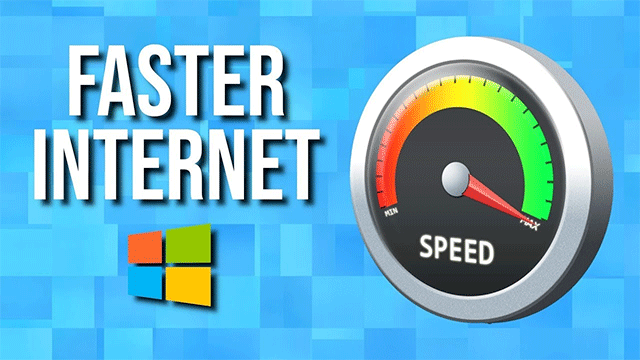 Test internet speed on a laptop with ease
Block those ads. Everywhere you go online, you may see endless ads. These can negatively affect the internet connection, so the simplest way is to just block them using an ad-blocking plugin.

Install a malware scanner. malware lurking on your computer can slow down your internet speed - It's true. Thus, we highly recommend you install virus scanning software and set it to scan for viruses automatically on a regular basis. If the software will remove viruses as soon as it detects them.
Conclusion
We've mentioned all the ways to test internet speed on laptop and on mobile. Is there anything things we missed? If you have any difficulty along the way, feel free to let us know. Cheers!