How to speed up PS3 downloads 100% success [Guide with Pictures]
Apr 22, 2022 - Views: 6439 Share
How to speed up PS3 downloads for a seamless gaming experience?
Well, it's such a common question that all PS3 lovers want to find the answer.
You really want to download these games and immerse yourself in this virtual world, but get annoyed by the slow download process.
So, let's check out some tips below.
Before bringing the question to light, we probably should have a piece of brief information about ps3.
Get it!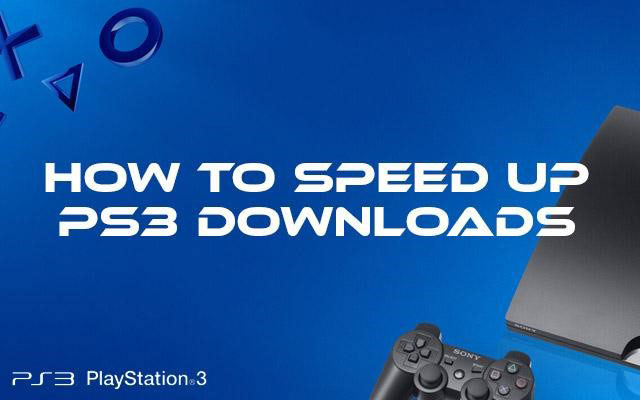 How to speed up PS3 downloads?
What is PS3?
Sony Interactive Entertainment's PlayStation 3 (PS3) is a home video game console. 
It was released in November 2006 in Japan and North America, and in March 2007 in Europe and Australia. 
Due to improved graphics, motion-sensing controller, network capabilities, and superb game lineup, it became the world's most advanced video game system.
The successor of the most popular gaming system ever, the PlayStation 2, the PS3 quickly became the system to beat.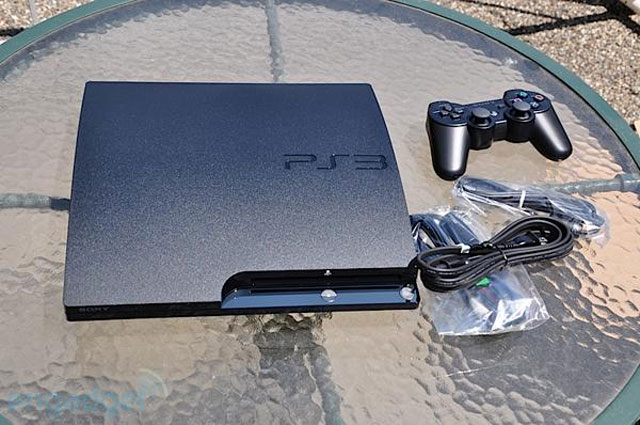 The PS3 quickly became the system to beat
Sony decided to release the PS3 in two different versions. 
One had a 60GB hard disk, WiFi connectivity, and the capacity to read a variety of storage devices cards. 
The less expensive version has a 20GB hard disk but none of the other features.
Besides that, both systems were the same.
PlayStation systems now have slower download rates,  requiring a person to wait more than 7-10 hours to play such extremely interesting games. 
Which robs the enjoyment of what was designed to be an enjoyable gaming experience. 
That is also the reason why many players are concerned about how to increase Warframe download speed on PS3.
What is a good download speed on PS3?
The speed of your internet connection's ability to download data from the internet is referred to as download speed.
Typically, it is expressed in megabits per second (Mbps).
As a general rule, "good internet speed" is defined as at least 3 Mbps of download speed and 0.5 Mbps to 1 Mbps of upload speed.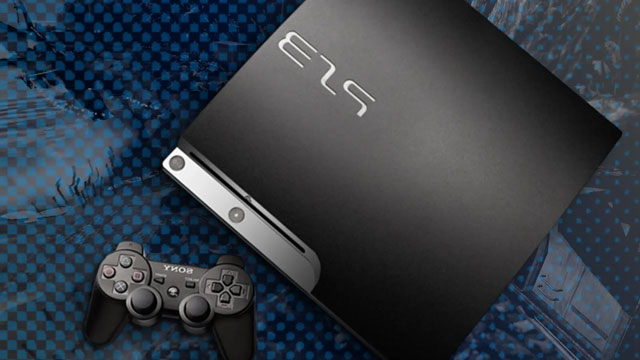 Good Internet speed for PS3
Since Playstation does not specify minimum internet speed requirements, these figures are based on general recommendations. 
The suggested specifications are: 
16 Mbps download speed

4 Mbps upload speed
Why is my download speed on PS3 so slow?
The enjoyment is drained out of what was supposed to be an exciting gaming session as PlayStation consoles in general offer slower download rates.
It typically requires a person to wait for more than 7 to 10 hours to enjoy those very thrilling games.
However, a few problems on your end can even slow things down.
Your messages, playlists, Internet search history, and other private information can take up an excessive amount of storage space on the console.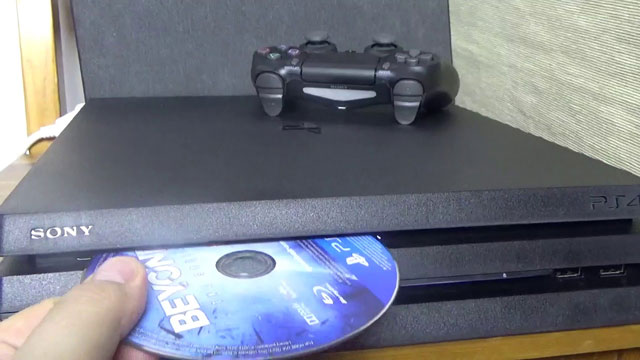 Many factors can slow down the PS3 download speed
Follow the detailed instructions covered in the next section to speed up your downloads if your PS3 console has very sluggish download rates.
How to speed up PS3 downloads?
Now we've come to the main part!
How to increase download speed on PS3?
To solve the problem of slow download on PS3, here is what you should do:
Rebuilding the Database
It is the first way you can try. 
Your PS3's performance is increased by rebuilding the database without erasing any of your games, files, videos, music, or trophy collections. 
Follow these steps:
Turn off your PlayStation 3.
Then, turn on the PS3 by pressing and holding the Power button until it turns on, then turn it off.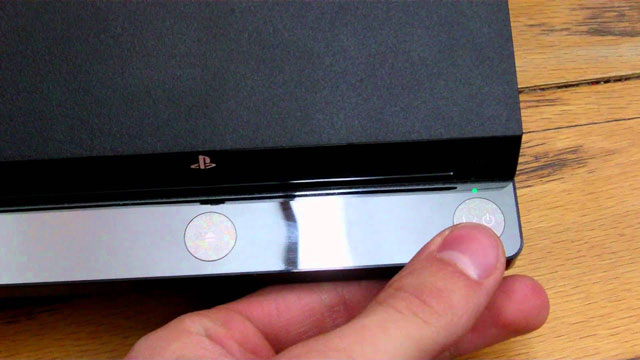 Press and hold the power button until four beeps are heard, then release.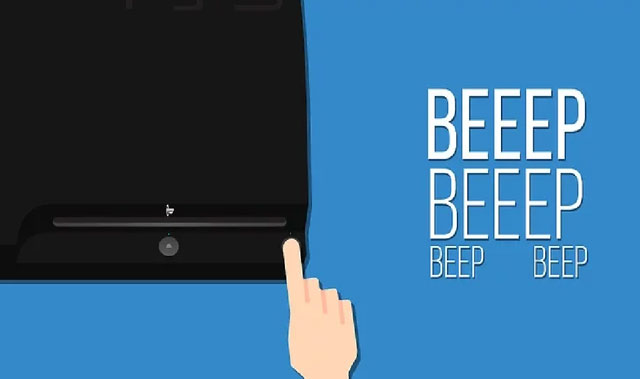 Select "Rebuild Database" from the drop-down menu.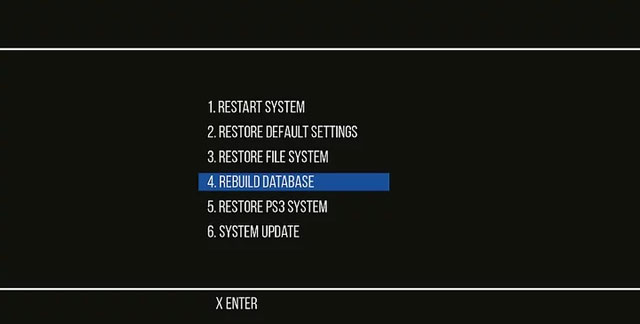 To confirm that you wish to continue, select "Yes."
Now, your PS3 will reboot after rebuilding its database.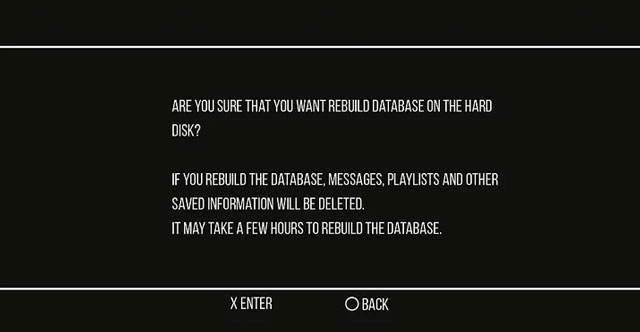 Changing IP Settings
The first step to change IP settings is to switch to a connected Ethernet connection.
Since a cable provides direct access to the network, wired networks are typically faster than wireless ones. 
Plus, WiFi connections may be interfered by signal obstacles like microwaves, radios, walls, etc unlike ethernet networks.
Unless you want to change your type of Internet connection, you can try these steps to change IP settings:
Second, connect your PC to the same network as your PS3 and turn it on.

Third, on your PC, open the command console and enter "ipconfig" into the search box.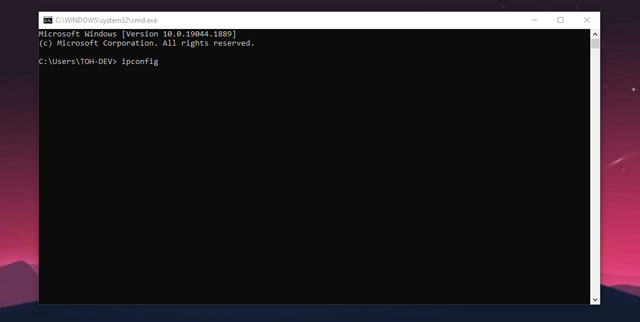 Type "ipconfig"
Next, write a list of all the details about your network.

Turning on your PS3.

Select "Settings" => "Network Settings" => "Internet Connection Settings"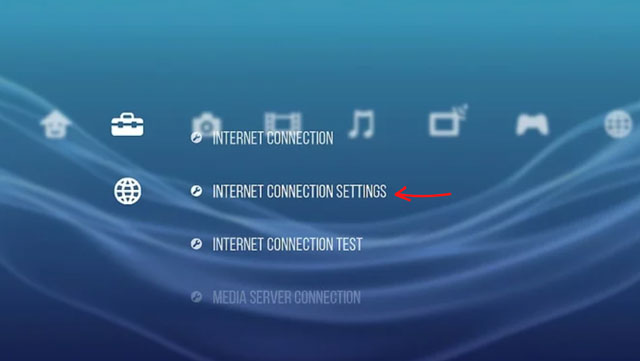 Select Internet Connection Settings
Choose "Custom" => "Internet Connection Type."

"IP address" is located at the bottom of the page.

Fill in the final three digits of your network's IP address with different values.

Subnet mask and default gateway parameters for your network.

Enter the primary and secondary DNS settings for your network.
Primary: 8.8.8.8
Secondary: 8.8.4.4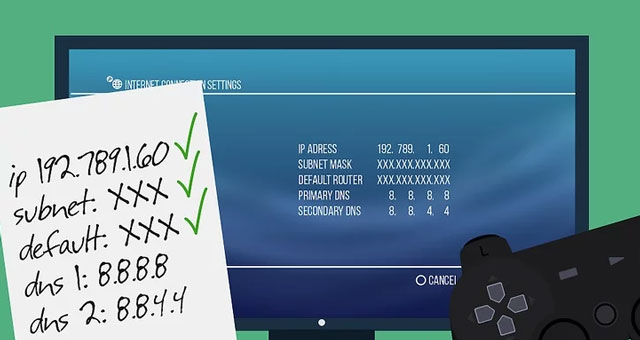 Type the primary and secondary DNS settings
Finally, select "Test Connection" from the drop-down menu.
Performing system maintenance
Your computer runs more slowly and lags when there is dust accumulation.
Therefore, periodically dust and clean your PS3 to maintain its performance and avoid slowing down.
Besides, it might also be helpful to remove the "Predictive Text Dictionary" data from your PS3. 
This removes information that was saved after entering search phrases on the internet.
Just go to the Predictive Text Dictionary under Settings => System Settings.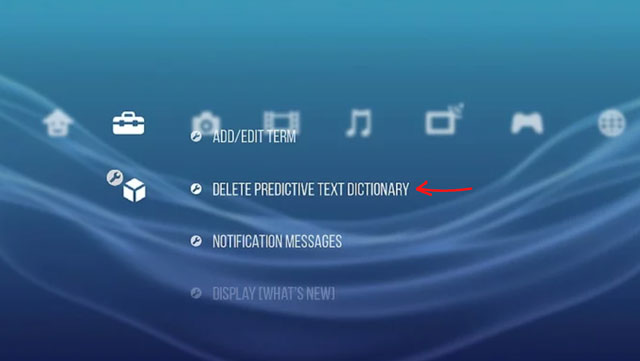 Delete Predictive Text Dictionary data
Another way to perform system maintenance is to disable the "Display What's New" feature.
As a result, upon logging in, the Internet is unable to download the most recent information for this feature.
To do that, select Settings => System Settings => Display What's New.
You can also increase the RAM on your PS3 console by clearing the cookies and cache from your web browser.
Press the button on your controller after navigating to Network => Internet Browser.

Go to Options => Tools => Delete Cache or Delete Cookies.

To confirm that you wish to erase cookies and cache, click "Yes."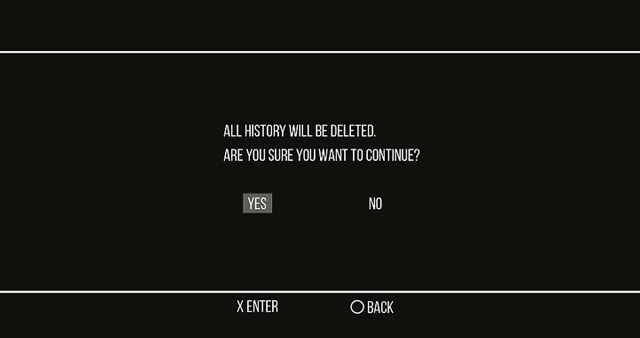 Delete the cache and cookies
Last but not least, you can carry out a PS3 hard reset. 
The PS3's factory settings are reinstated after a hard reset reformat your machine.
Utilize the switch on the PS3's switch to manually turn it off.

When you hear three beeps, press and hold the power button in the front and release it.

To set up your PS3 like new, adhere to the steps displayed on screen.
If you want to find out more about download speed, read our post on how to speed up iTunes movie downloads.
Frequently Asked Questions (FAQs)
1. What is the max download speed for PS3?
The PS3 has a 50 Mbps cap and doesn't seem to be able to go any faster.
Using a wired connection, the average speed is 146 Mbps.
2. What kind of Internet connection do I need for my PS3?
If you live in an area with a lot of people, you should go for a wired connection with your PS3.
This not simply because of quickness, but more because of reliability.
The wireless on the PS3 is 802.11g, which uses a frequency similar to that of microwave ovens and a number of other things.
3. How do I stop my PS3 from freezing?
Hold down the power button until your system shuts down if it freezes.
Restart it after that.
If it continues to freeze, the hard disk might be at blame.
It is preferable to prevent these issues by either turning off the system after several hours or cleaning it with a compressed air can duster.
4. How do I Fix the lag on my PS3?
The difference in resolution between your TV and PS3's video output could be the primary cause of the latency.
Try matching the resolution and perhaps your games will play without any issues.
Of course, this applies to offline games.
Check your internet speed and the ports you have forwarded to your PS3 when playing online games.
Conclusion
The higher the download PS3 speed process, the more relaxing moments you could have. Wish you an enjoyable time with PS3 after a busy day with our simple tips. How to speed up PS3 download is not a waste of your time solving, is it?

Source:
https://www.lifewire.com/playstation-3-all-you-need-to-know-2717718
https://www.gamepur.com/guides/how-to-increase-download-speed-on-ps3-ps4-and-ps-vita
https://www.wikihow.com/Make-Your-PS3-Faster