What does download and upload speed mean in a speed test? [SPOILER]
Sep 04, 2020 - Views: 11798 Share
What does download and upload speed mean?
Well, it's such a common question, especially after you've run an Internet speed test.
Apart from ping, download and upload are two other specifications of a speed test result, which help measure your network quality.
It's a good way to check Internet performance and then figure out if its speed is good enough to support our online activities.
Do you want to learn more about these specs?
Right below here, MySpeed is going to explain to you basic things related to the test results.
First, let's check out the upload and download speed explained.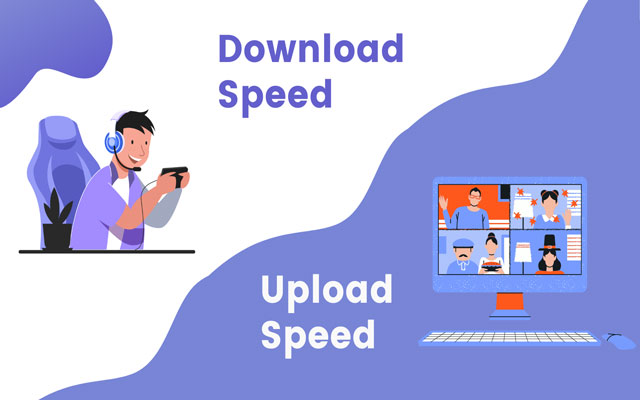 What does download and upload speed mean?
Download and upload speed meaning
Here are some basic things to know about the meaning of upload and download speeds.
Further, you'll know more about the strength and performance of an Internet connection.
Let's take a look!
What is download speed?
In general:
Download speed shows how quickly you can pull or transmit data from a server on the Internet to the device using your Internet connection. 
It's measured in Mbps, which stands for megabits per second,
This metric determines how fast our devices can load a web page, stream video, or download files.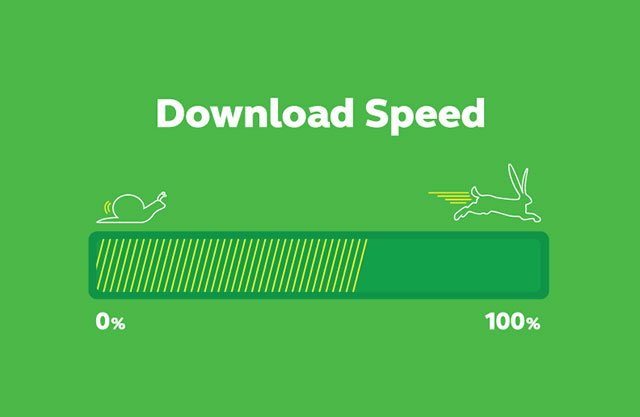 Downloading
A slow Internet download speed means it takes more time for the device to receive digital information from the Internet.
So, the higher the download speeds, the better. 
In other words, the more megabits per second (Mbps) you see in your download speed result, the stronger your Internet connections. 
As a result, it will allow you to gain a more enjoyable Internet experience when streaming videos, TV, music, playing games, video conferencing, etc.
Well, speaking of online activities requiring good downloading speed and bandwidth, streaming is often mentioned first. 
Why? 
Does streaming use upload or download speed? 
The truth is…, 
It seems like both of them are used, but download speed is always more important for streaming. 
It's worth noting that a good download speed is indispensable for enjoying streaming TV shows and movies.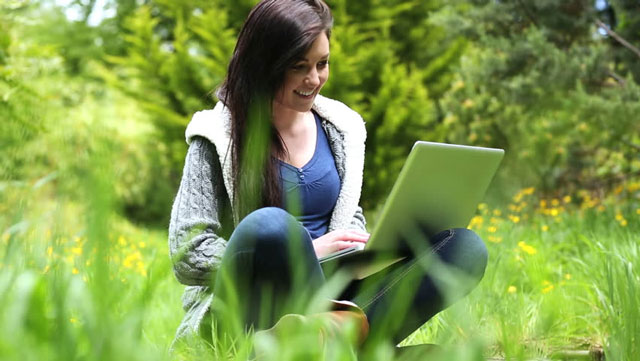 The higher the Internet, the better
For sure, we don't need an extremely high-speed Internet connection to have an enjoyable Internet experience. 
However, without good enough Internet speed, it's so hard for you to smoothly engage in online activities, especially when it comes to heavy activities.
What is upload speed?
Unlike download speed… 
Upload speed is a measurement of how quickly your device can send data to the Internet. 
This metric determines how fast you can send something via the Internet such as posting videos on Facebook, sending files via emails, or making video calls.
Upload speed is also measured in Mbps.
Of course, the more Mbps you see in your test result, the stronger your connection is.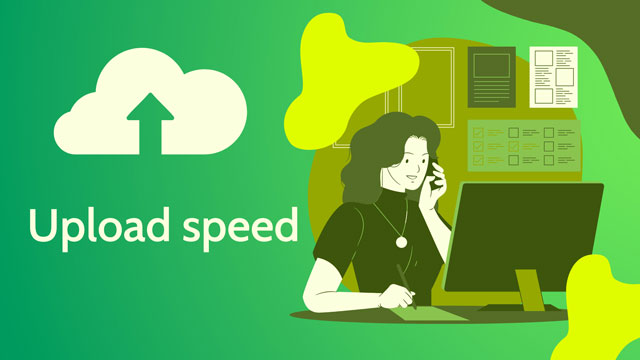 Upload information and data
Fast speed for uploading data will give you more enjoyable experiences when using the Internet, especially when you need to send large files.  
Also, a good upload speed lets you add videos to your Youtube channel or post images to social media in less time. 
It also matters when you are making video calls or doing something like this. 
If your Internet upload speeds are too slow, the quality of your video will likely be reduced which adds annoyance to your call.
How are upload and download speeds different?
Often, the download speeds are designed to be higher than the upload speed.
It's because a large portion of online activities requires downloading rather than uploading data. 
Due to that fact, Internet Service Providers (ISPs) often give priority to download speed.
If your test result shows a difference between download and upload speeds, it's completely normal, so you don't need to worry about that.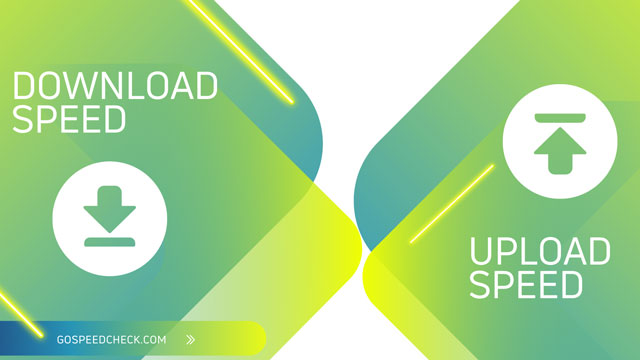 Download and upload speeds may not be the same
What affects download and upload speed?
Understanding the meaning of upload and download speed, it's time to see some potential factors affecting each speed.
What affects download speed?
Your download speed can be affected by two key factors.
First, it's the size of the file you're downloading. 
Second, the speed of your Internet actually makes a difference.
For more details, look at the table below to know how long it will take to download CyberPunk 2077:
| Internet speed | File size | Download time |
| --- | --- | --- |
| 3 Mbps | 70 GB | 2.5 days |
| 4 Mbps | 70 GB | 1 day and 16 hours |
| 100 Mbps | 70 GB | 1 hour and 40 minutes |
As you can see above, the Internet speed determines how long you'll have to wait.
The speed is unaffected because the file size is the same. 
The opposite is also true: even with a fast Internet connection, download speed can alter when a file's size changes.
Just keep in mind that download speed is the time it takes to download a file, song, video, or everything else you can think of. 
Now that you understand that, let's talk about upload speed.
What affects upload speed?
Your Internet service provider (ISP) and your Internet capacity are the two main variables determining your upload speed. 
Why?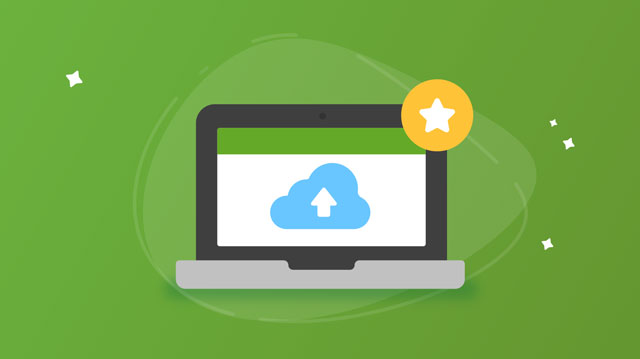 What affects upload speed?
In reality, bandwidth refers to how much data can be transmitted simultaneously. 
Consider how water would flow through a garden hose. 
The easier it is for information to go from your computer to the Internet, the more bandwidth you have.
Your upload speed is affected by the general Internet speed that is within the control of your ISP. 
Your data is transferred from your device to the network of your ISP. 
Get in touch with your ISP and ask to talk with a representative if you're experiencing upload speed issues and want to know why.
Mbps vs. Kbps vs. MBps?
When it comes to "what is download speed vs upload speed", it's worth knowing their measurement: Mbps!
However, many people still mistake it for MBps or Kbps.
In fact, Kbps, Mbps, and especially MBps look quite similar. 
But only Kbps and Mbps are used to measure download speeds and upload speeds. 
Here are the differences between Mbps, Kbps, and MBps.
Mbps - Megabits per second  
As mentioned above, Mbps stands for megabits per second - a standard measure of Internet speed. 
A megabit is 1,000,000 bits of information. 
Bit, which can be either 0 or 1, is the basic measurement for a piece of computer data.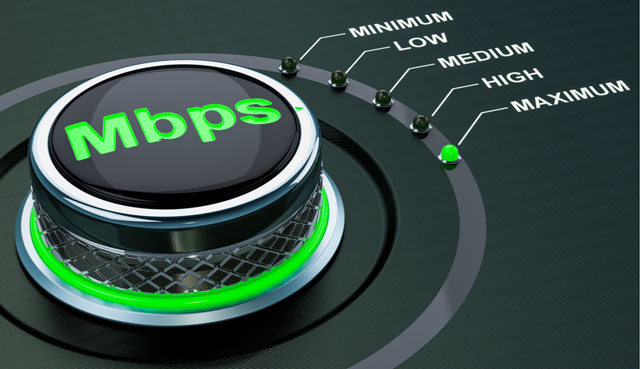 Mbps
When it comes to the speed or how fast the data moves across the Internet, we use the units of Mbps (equal to 1 million bits per second) and Gbps (equal to 1 billion bits per second).
Kbps - Kilobits per second
About kilobits per second or kbps, it is 1000 bits of information. 
Kbps is an older measure of Internet speed. 
It is only used when needed to describe a slower connection. 
One Mbps is 1000 times faster than one Kbps.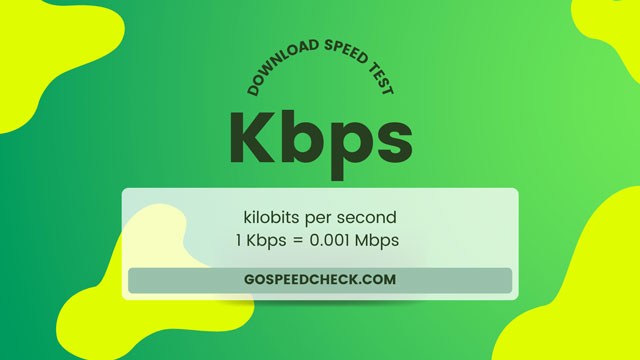 Kbps means kilobits per second
Mbps vs MBps
Don't confuse Mbps with megabytes (MB). 
MB is a measure of file size or capacity storage rather than Internet bandwidth. 
An Mb (megabit) is smaller than an MB. 
To avoid confusion, it's worth noting that MBps (MB/s) isn't used to denote Internet speed.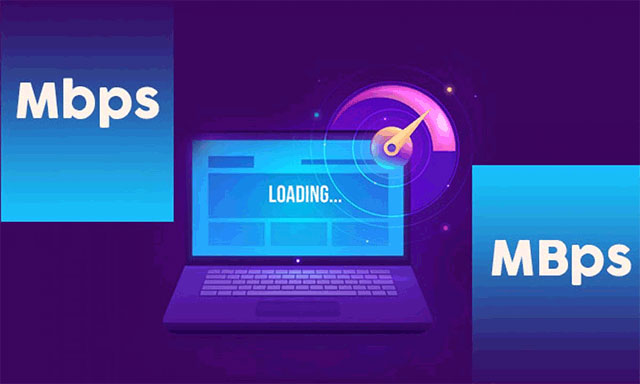 Mbps vs MBps
Frequently Asked Questions (FAQs)
1. Why do download and upload speeds matter?
Both upload and download speeds matter since they significantly impact the quality of your online experiences.
No one expects their Zoom calls to freeze.
How troublesome it is!
Besides, all your Internet-connected devices (such as dryers, security cameras, etc) are downloading and uploading data as well, which underscores the need for speed.
2. What is a good upload speed?
What is an acceptable download speed?
In general, you should have an upload speed of at least 3 Mbps.
Despite that, the average upload speed varies.
For instance, you'll need at least 5 - 10 Mbps for competitive online gaming or sharing large files.
In short, what a good upload speed is will depend on your online purpose.
The more information you send, the more upload speed you'll need.
To know if your download rate is ideal or not, you can take a download speed test to check.
3. What is a good download speed?
The more devices you're using simultaneously, the more download speed you'll want.
25 Mbps is suitable for homes with 1-2 devices that generally browse the web or scroll social media and occasionally stream content.
Assuming you have 10 or more linked devices.
Then, you may require more than 100 Mbps, depending on how you use the Internet and how many devices you have open at once.
Conclusion
That's all about the meaning of ping and Mbps that we want to introduce to you via this writing. Though these terms might sound complicated at first, though, they are quite easy to understand, right? Well, that's all for "What does download and upload speed mean?", we hope you find it interesting.
Source: https://www.reviews.org/Internet-service/download-vs-upload-speed/