Why is my download speed NOT what I pay for: 6 Hidden Causes & Tips
Sep 15, 2020 - Views: 9779 Share
"Why is my download speed not what I pay for?"
What to do if it happens?
Don't worry if you run an online Internet connection speed test and find the result lower than what the Internet Service Provider advertises.
This is a normal situation that many of us might experience.
There can be several reasons behind the difference in download speeds between the test results and your Internet plan.
Keep reading on to learn the answers!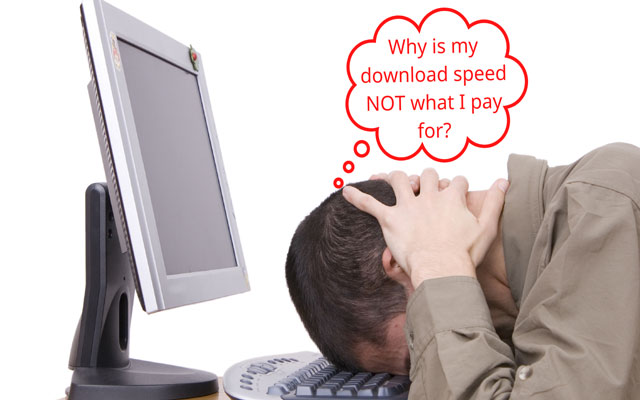 Why is my download speed not what I pay for?
How to check download speeds?
Within just a few seconds and a few clicks, you will know how fast or how slow your Internet connection is. 
Yep, you read it right. 
There are two different ways to check your network connection speeds.
Use a speed check site
These days, there are a lot of websites created to let us check Internet speed.
Speedtest.net, gospeedcheck.com, speedof.me, testmy.net, fast.com, etc are some of the most popular choices. 
To tell the truth, it's a piece of cake to test your Internet performance using these sites. 
Everything you need to do is to visit a speed test site, click the "GO" or "START" button, and wait a few seconds for the results displayed on the screen.
Look at this example: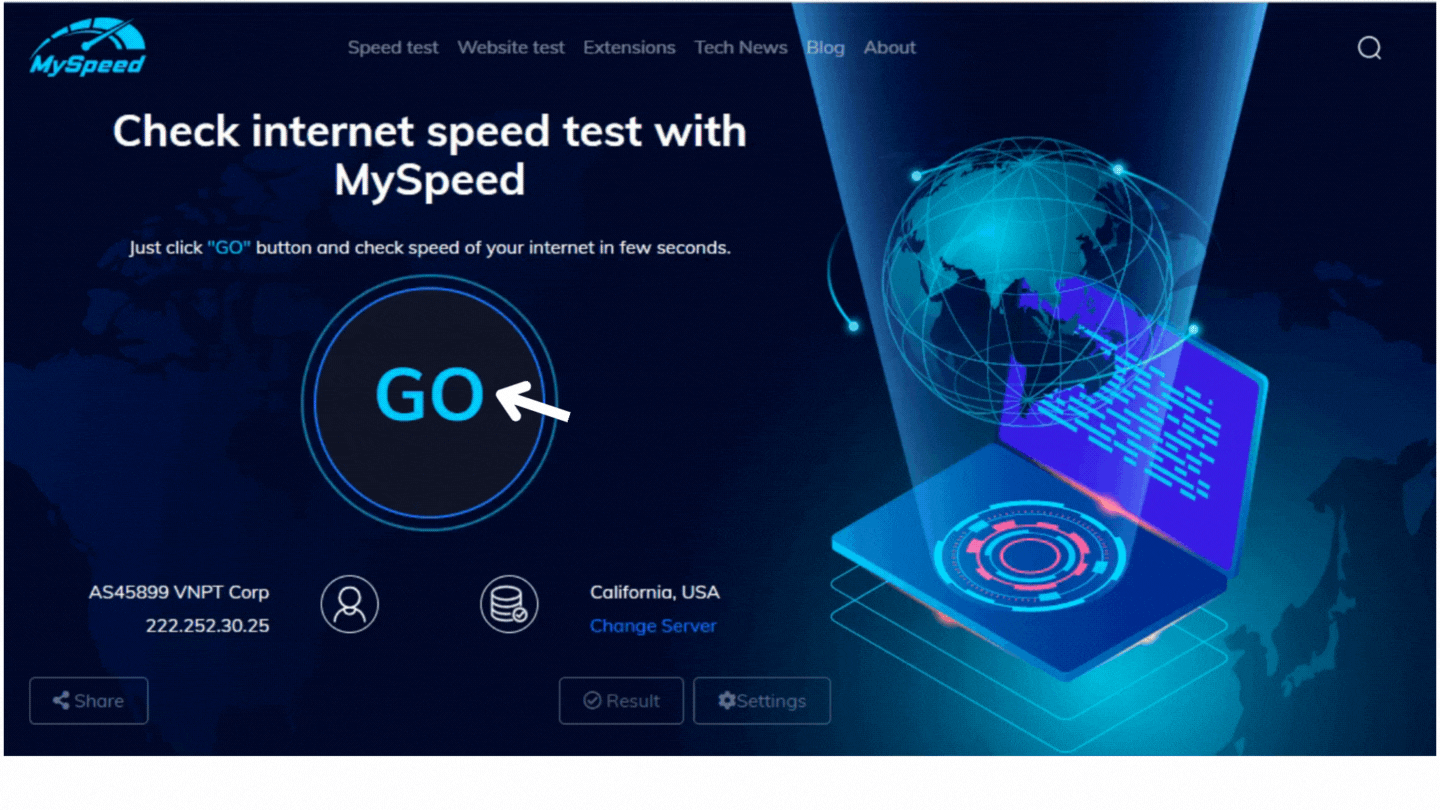 Using MySpeed to check the download speed
Use Control Panel
In addition to a third-party website, you can easily check your download speed right on your Desktop
According to windowscentral.com, here's how to do it:
Step 1: Open Control Panel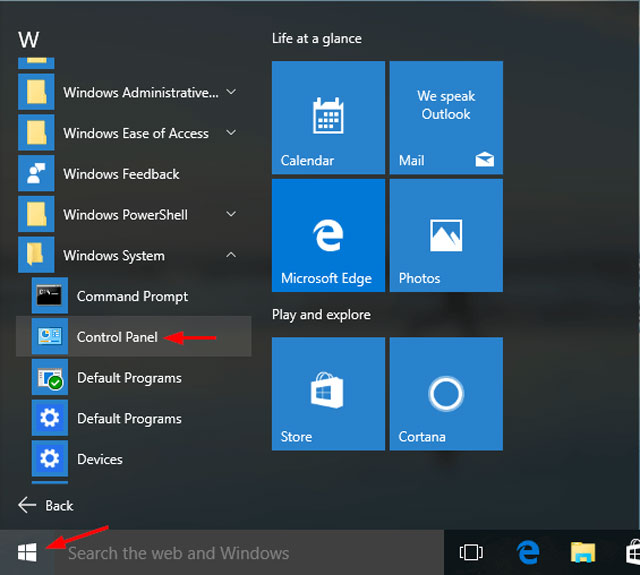 Open Control Panel
Step 2: Click on "Network and Internet"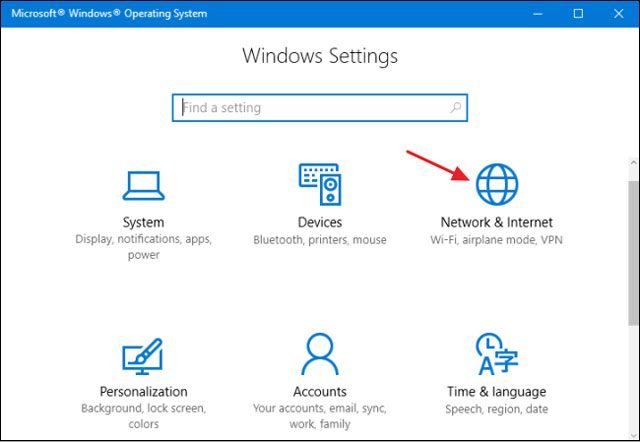 Select Network and Internet
Step 3: Choose "Network and Sharing Centre"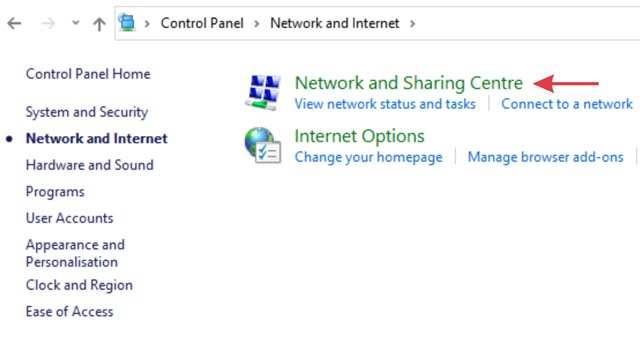 Select Network and Sharing Centre
Step 4: Click on "Change adapter settings"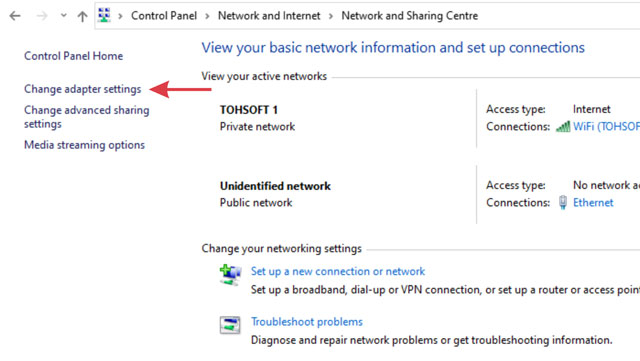 Select Change adapter settings
Step 5: Double-click the network adapter (WiFi or Ethernet) => Check the speed of your Internet connection in the Speed field.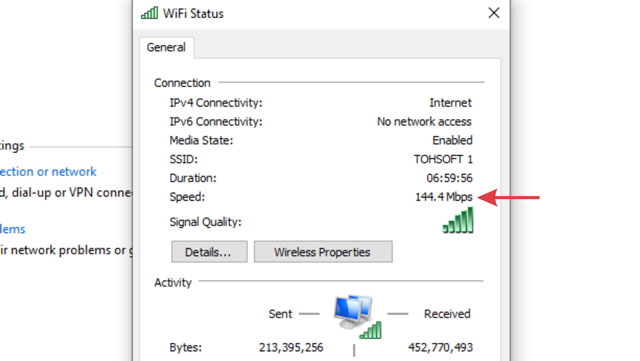 Check the result
Note that speed check sites allow us to test Internet speed on both PC and mobile devices.
However, showing network adapter speed using the Control Panel just can be used on the desktop. 
Now, let's move on to learn the reasons behind download speeds being slower than what you pay for.
Why is my download speed not what I pay for?
As mentioned above, there are various reasons behind slow Internet download. 
So, if you run a test and find the current speed lower than what you pay for, well, that might result from different things. 
Following are the details, let's see! 
Performing speed tests improperly
The first and most important thing we should discuss here is the accuracy of the speed test results.
In case your test results don't match your Internet plan, chances are that you perform the test improperly, resulting in a slower-than-actual speed.
In other words, it means that you get inaccurate results.
So, when you test your Internet speed and wonder "Why is my download speed so slow," you should run the test again to ensure its accuracy. 
As shown above, running a speed test is so easy, right?
But everything seems a bit complicated when it comes to running it the right way.
To know how to use a speed test correctly, don't miss out on the next part…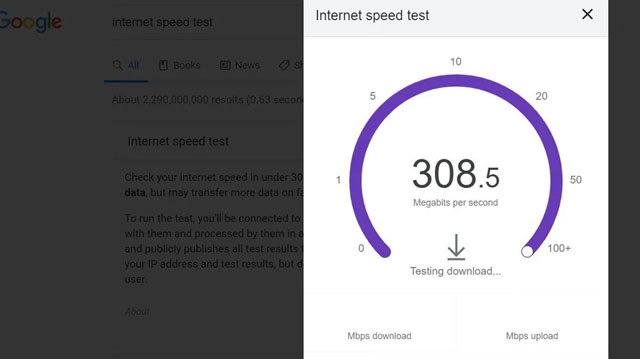 A slow download may be caused by an incorrect speed test
How to test Internet speed the right way?
Perhaps, no speed test is 100% accurate since different factors are interfering with your test's accuracy
But if you test the right way, you'll limit the effects of both Internet and external facts, allowing you to get much more accurate results.
To do so, please keep in your mind the following things:
Close all of the unnecessary programs or applications running in the background of the test device 
For example, if you are using bandwidth-consuming apps such as Netflix streaming while running the test, then the test results you get won't be accurate.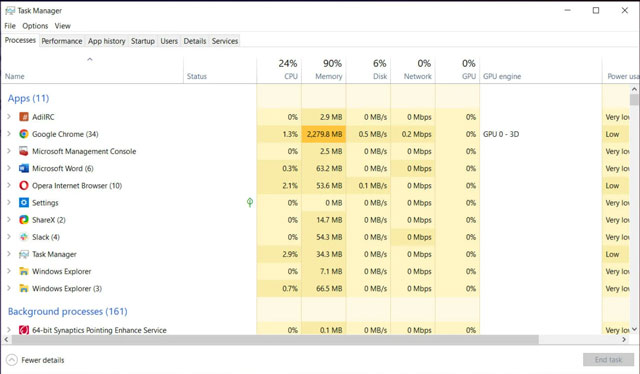 You should close unneeded applications and programs
Don't use older devices to test
Using older devices to run the test also results in slower speeds. 
Due to their hardware, older devices may not be able to fully measure your Internet performance. 
Choose an appropriate testing server
An inappropriate testing server is another reason for causing inaccurate results as the physical distance from your device to the testing server affects the test. 
Note that the farther you're to a testing server, the slower your Internet speeds will be.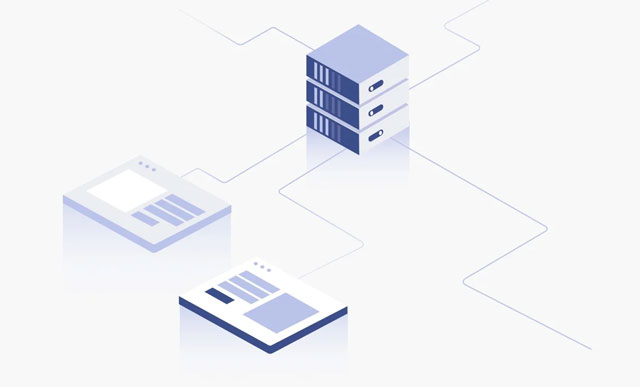 It's vital to pick a close testing server
Disconnect other Internet-enabled devices from your network when running the test

Choose to run the test on well-known and trustworthy speed testing sites to get more accurate results.
Other factors affect download speed
Below are some potential factors to your slow download speed.
They're also the answers to many people's concerns of "why is my download speed suddenly so slow?"
Although they don't occur frequently, they also negatively affect your inaccurate download speed test result.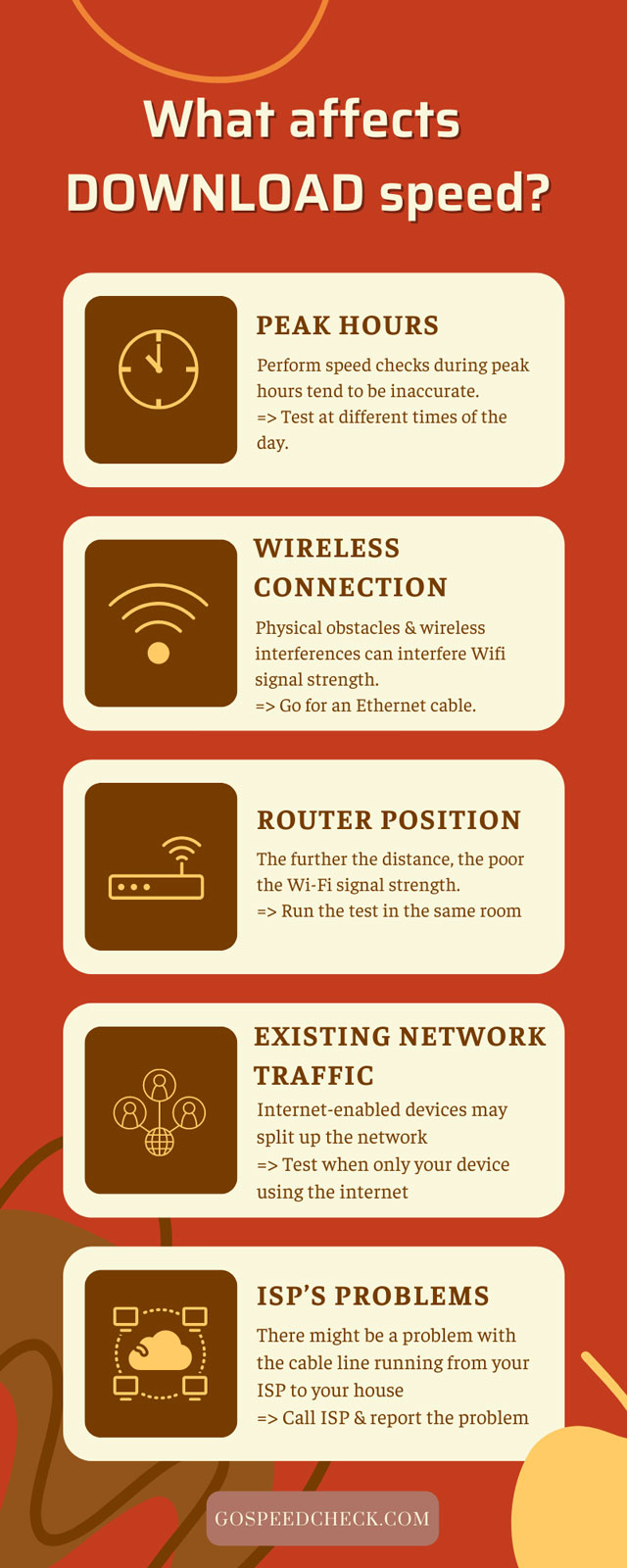 Factors that impact download speed