How much is car WiFi: A detailed answer & ways to get in-car Internet
Sep 27, 2022 - Views: 431 Share
As car Internet systems develop, you might wonder how much is car WiFi and whether it is worth the cost after your free trial has ended.
On long travels and road excursions, having car WiFi keeps you connected and occupied by allowing you to stream movies and play games.
Additionally, when you're driving, car WiFi provides you with much-needed access to weather forecasts, satellite radio, and emergency services.
But that's not enough.
Here are the basics and what you need to know about internet for car, so make sure you don't miss out on any parts!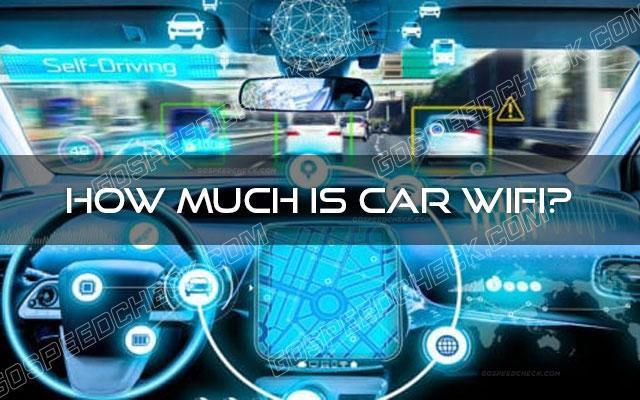 How much does a car WiFi cost?
How does in-car Internet work?
How does wifi work in a car is such a popular question.
Using WiFi car is comparable to using it at home because both require a WiFi name and password to access.
The main distinction is that, like a smartphone, your car requires a cellular signal.
Both homes and cars contain an Internet receiver that communicates to adjacent devices via a router.
As a result, while your home probably uses a dedicated ISP and hardwired wires, vehicles need cellular data connections to access the Internet.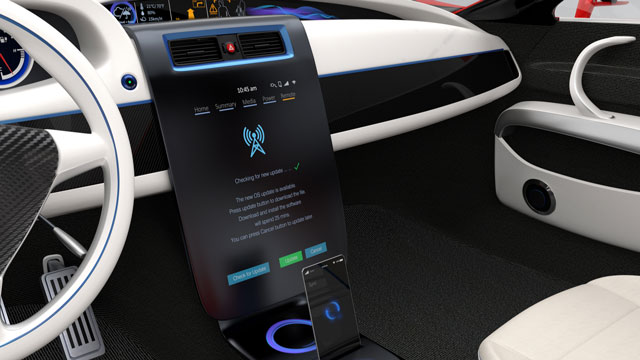 In-car WiFi needs a cellular signal
Although a car's WiFi router may not be as strong as the one you use at home, they are still more than capable of transmitting a signal to nearby devices.
As long as you're close to the car, you may access the Internet while sitting on a park bench or in the back seat. 
The Internet may be transmitted via several systems up to 30 feet away.
Is Car WiFi Worth It?
Car Wi-Fi is definitely a worthwhile investment.
WiFi access in your car is useful for more than just using tablets and computers for entertainment.
For instance, the latest Tesla is beneficial if you can get over-the-air software updates for recalls, upgrades, and more crucially, emergency services support.
In car WiFi access is ideal for both personal and professional use, navigation, focusing your attention on the road rather than your phone, maintenance, etc.
There are now more reasons than ever to own one.
See more: How to share wifi password?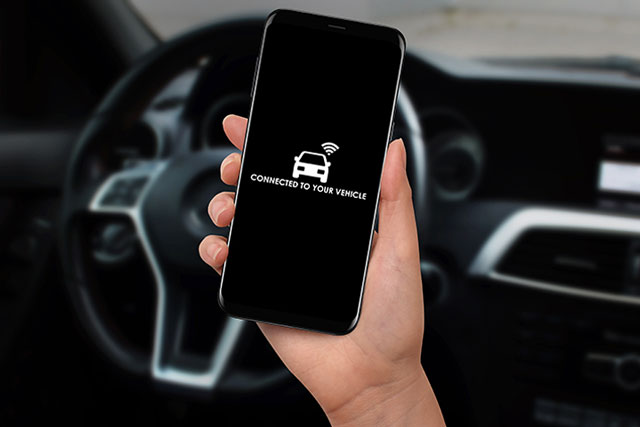 Car Internet is beneficial
Additionally, some cars' Internet connections can function even when the phones can't. 
This is due to the fact that a car's cellular data receiver is larger than the one in your phone.
That means it can pick up a signal while you're in a rural area, out on an adventure, or traveling and in need of directions.
How do you get WiFi in your car?
How to get wifi in car?
Luckily, there are many options for finding that smooth connection WiFi while driving, including a car's built-in WiFi system.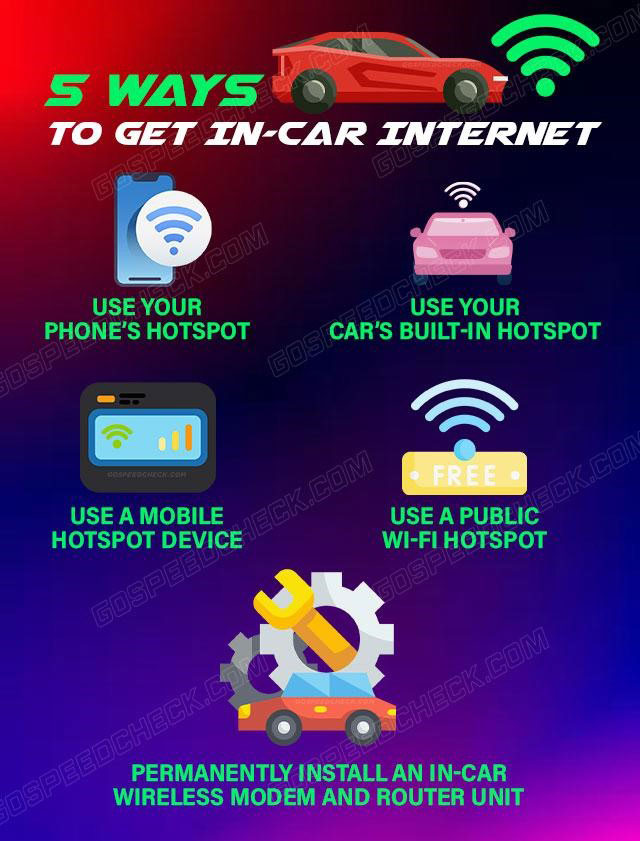 Ways to get WiFi in your car
Use your phone's hotspot
Making your smartphone into a hotspot is the simplest method to get the  internet in the car.
You may connect to the built-in hotspots on most cell phones by utilizing the data included in your phone plan.
Given that you are in a mobile service area, they are simple to use and offer you decent speeds, just ensure your phone plan includes hotspot access.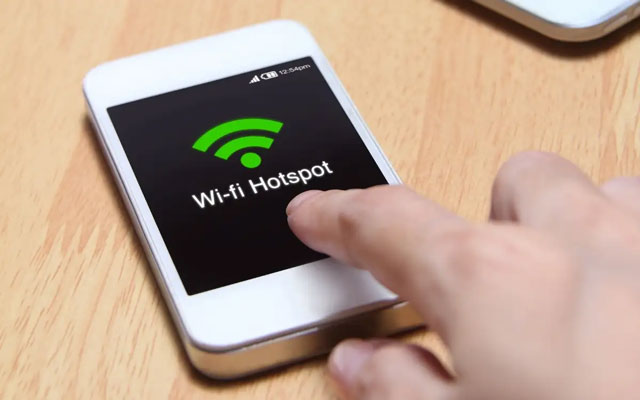 You can use your phone hotspot to get Internet in the car
Once you turn your phone into a hotspot, it simply enables other devices, such as tablets and even WiFi-enabled head units, to join an ad hoc network.
This essentially enables you to connect any WiFi-enabled gadget you have in your car to the same data connection so that you can access the Internet.
Use your car's built-in hotspot
Inbuilt hotspots are a common feature of the entertainment and navigation systems in modern vehicles.
A car hotspot can enable you to connect to many devices via a 3G or 4G LTE connection in addition to capabilities like Bluetooth pairing, remote start, etc.
So which cars have built-in WiFi hotspots?
Some cars from Chrysler, Ford, Toyota, and many other automakers come equipped with built-in hotspots.
If you're thinking about purchasing a new car with built-in WiFi, ask your dealership if it's an option or search the car manufacturer online.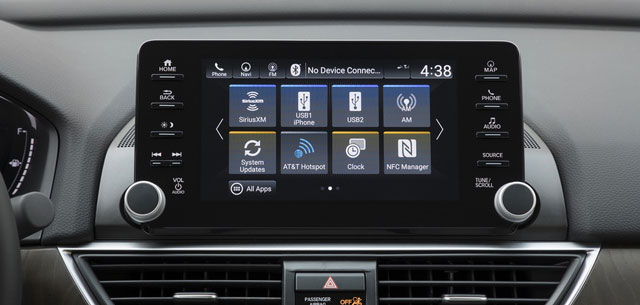 A car with built-in WiFi
Obviously, an older vehicle won't have a built-in hotspot, but don't be concerned. 
With your phone's hotspot, you may effortlessly access WiFi while on the go in an older vehicle.
Use a mobile hotspot device
If your car is older, you can still get wifi in cars by using a standalone mobile hotspot device. 
Comparable to a phone's hotspot, this device offers you more data and a quicker connection without using up your phone's battery. 
Additionally, you can connect many more devices simultaneously.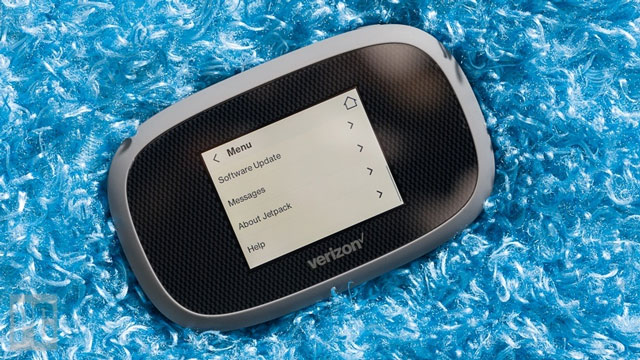 A mobile hotspot device
You may still use a mobile hotspot to play games or even join Zoom meetings though they don't have the same functionality as a car's built-in WiFi system. 
Just be careful to keep your eyes on the road! 
If required, you may also use a hotspot to get access to emergency services.
Use a public WiFi hotspot 
With this option, you don't have to worry about how to set up wifi.
By pulling up to a location that offers a free public hotspot and connecting to that, you may connect to WiFi in a car for no cost.
You can use free WiFi for car at a large number of public libraries, schools, and chain restaurants.
Their hotspots can occasionally travel far enough to even reach the parking lot.
As long as the WiFi is turned on, you can thus access the Internet during work hours with certainty and after hours as well.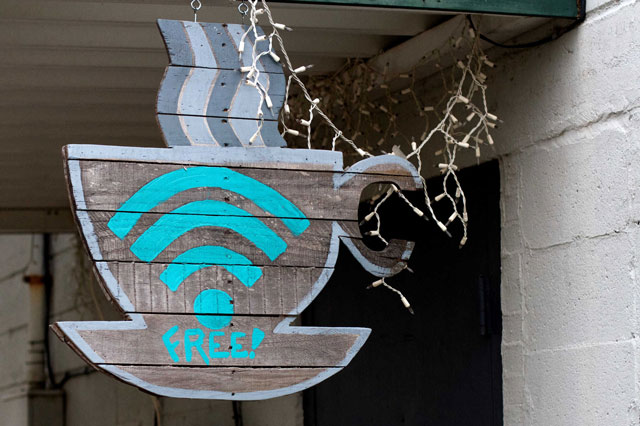 Using public WiFi hotspot is an option
Similarly, a public hotspot provided by your home Internet provider is also an option. 
For example, if you have Xfinity Internet at home, you can access the country's millions of WiFi hotspots hosted by Xfinity in public spaces.
Permanently install a wireless modem and router unit in your car
The main advantage is that the WiFi signal may be better and the cellular radio will frequently be stronger than what you normally get in a mobile hotspot.
Additionally, a few permanently installed car modem/router sets provide USB or ethernet connectors.
Plus, these devices keep creating a WiFi network that you may connect to using a smartphone,  laptop, tablet, or other WiFi-capable gadgets.
Additionally, they include USB and Ethernet connections for connecting a laptop or other device.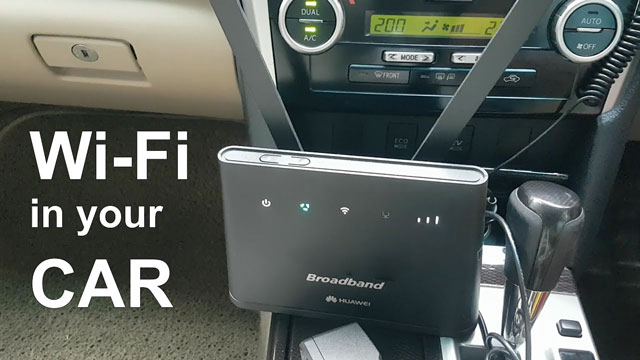 You can get a wireless router and modem in a car
See more: How to make WiFi faster?
How much is it to get WiFi in your car?
Here you come to the main parts: how much is wifi in a car?
Let's find out how much each of the five options for in-car WiFi costs!
Use your phone's hotspot
Making your smartphone into a hotspot is the simplest and most affordable way to obtain WiFi in your car.
Only unless you already have a smartphone or unless your smartphone is equipped to serve as a hotspot does this require purchasing hardware only.
Even then, it might still be a reasonable option financially, particularly if you were planning an update anyway.
Depending on your budget and if you own a smartphone, prices range from free to more than $600.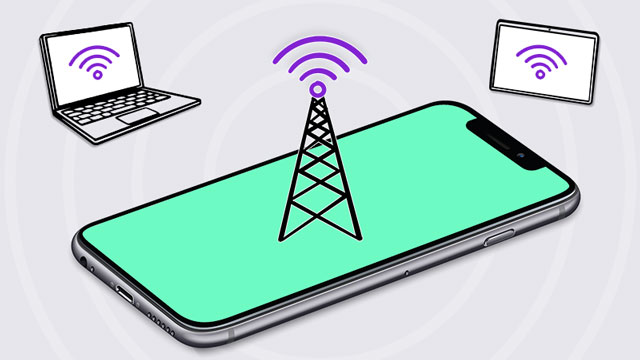 It's inexpensive to get a phone hotspot
Use your car's built-in hotspot
Generally speaking, using a built-in hot spot for car to receive WiFi will cost you $10 to $50 per month.
Numerous in-car WiFi hotspots need an AT&T Connected Car data plan, with rates and capabilities varying depending on the make and model of your car.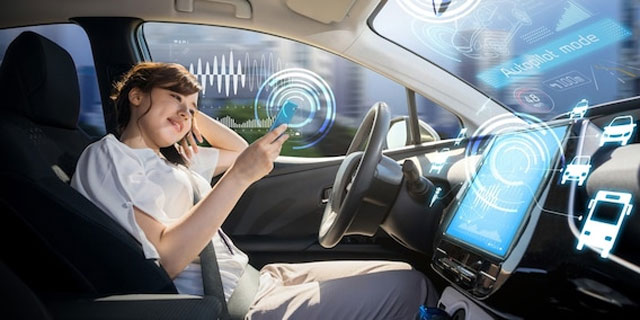 A built-in hotspot for in-car WiFi is not too costly
Use a mobile hotspot device
Depending on the device you choose, a mobile hotspot equipment will cost you anywhere from $100 to $400.
The costs of a few popular devices are listed below.
Just be aware that using a large carrier like AT&T or Verizon typically results in a higher level of service at a higher cost.
| | | |
| --- | --- | --- |
| Product  | Connectivity | Price |
| Verizon Inseego Jetpack MiFi 8800L Hotspot | 4G LTE, dual-band 2.4GHz & 5GHz, 802.11 a/b/g/n/ac | $193.12 |
| Inseego 5G MiFi M2000 | 5G, 4G LTE, dual-band 2.4GHz & 5GHz, WiFi 6 | $336.00 |
| Nighthawk M1 Mobile Hotspot Router | 4G LTE, dual-band 2.4GHz & 5GHz, 802.11 a/b/g/n/ac | $429.99 |
Use a public WiFi hotspot in the parking lot of a restaurant, library, or school
How to get wifi in your car for free?
It goes without saying that this isn't the easiest or safest way to obtain WiFi in your automobile, but it is by far the least expensive.
You don't have to pay anything to use the public WiFi network.
Even while the connection will be slower than a home Internet setup, you should still experience reasonable speeds.
Having trouble locating free WiFi in car? 
Any of the businesses, including KFC, Starbucks, McDonald's, etc., can serve as a good place to start.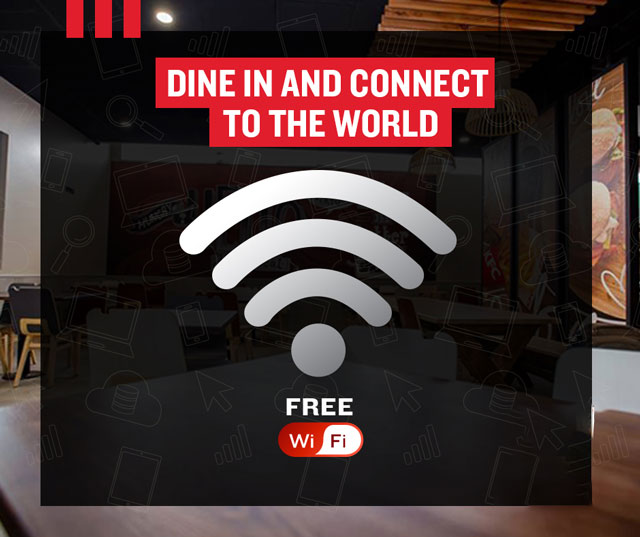 KFC offers free WiFi 
Permanently install a wireless modem and router unit in your car
Installing a wireless modem and router permanently is the most pricey, most dependable, and least portable way to have WiFi in your car.
You will need to pay between $200 and $600 for it, installation not included.
These portable dongles and MiFi devices normally cost far less than car wireless routers.
They also involve installation work that may or may not be outside the scope of your expertise.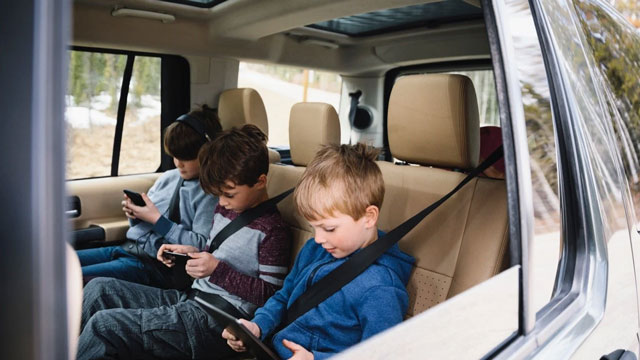 In-car routers are expensive
Frequently Asked Questions (FAQs)
1. Is it OK to put a router near the TV?
A TV or other media component should not be placed close to or behind you to preserve wireless performance.
2. Should I put my router upstairs or downstairs?
Many people assume that wifi works downstairs but not upstairs.
However, the higher the better when positioning the router because wireless signals are generally stronger below the router than they are above it.
If possible, put the modem/router upstairs if you intend to use the same one upstairs and downstairs.
3. How high should your router be?
You should put your router with a clear line of sight 5-7 feet off the ground as its radio waves expand out and downward from their point of origin.
The range of your signal is improved by placing your router much off the ground.
Conclusion
That's all for today's post. Having gone through this useful information, we hope you know how to avoid getting dead zones in your house and most importantly, know what is the best place to put a router. If you find this post interesting, comment below to let us know.