How to conduct an iPhone WiFi speed test? And why should you do that?
Sep 30, 2022 - Views: 455 Share
If you care about internet performance, you should keep track of your upload and download speed. For iPhone users, the ways to measure internet speed are mostly straightforward but sometimes require money. In this article, we will show you how to conduct an iPhone WiFi speed test without paying a single cent and how to use those tests.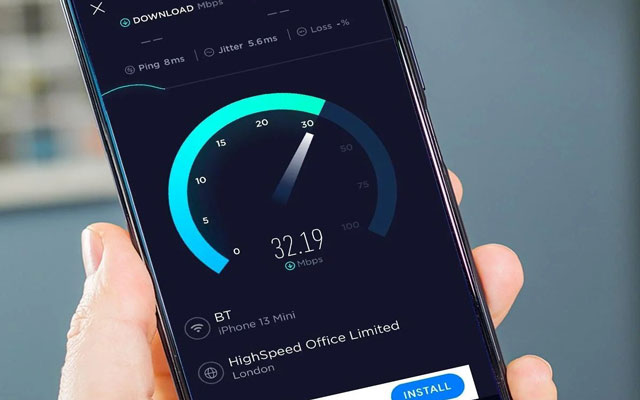 Test your internet speed
Best WiFi speed test tools for your iPhone?
You can conduct an iPhone WiFi speed test by visiting a website or using an application. You can easily find one speed test tool on the Apple Store, but not all of them are equally good.
We will give you our Top 3 internet speed testers for your guidance. They are all free to use, but you may need to pay some money to access advanced features.
SpeedSmart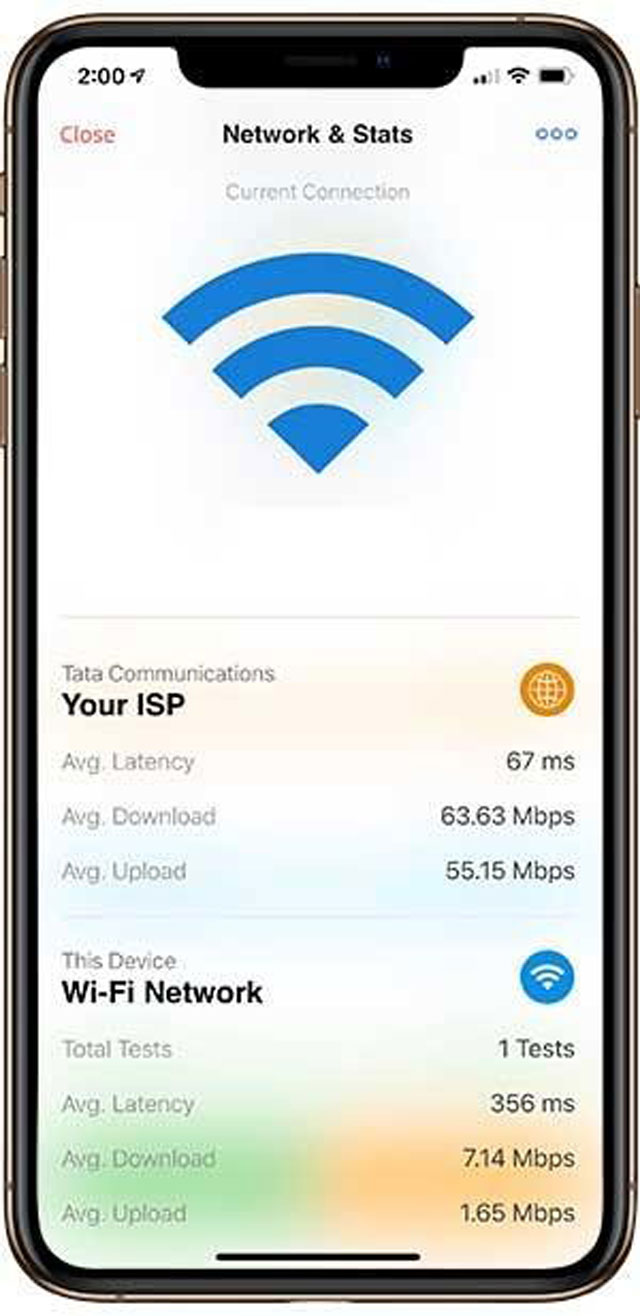 SpeedSmart user interface
This app has a simple interface and is very easy to use. Of course, you can not expect SpeedSmart to give you advanced features for free. It can calculate your iPhone's latency, download, and upload speed.
To get the most accurate results, you should choose the nearest server to your location. You can also turn on the location service to let the app choose the server automatically. However, I'm personally not too fond of this feature. I don't want anyone to keep track of my location.
SpeedSmart is free, but it comes with ads. You can pay $2 for an ad-free version.
SpeedChecker
SpeedChecker will help you find more than your average download and upload speed. You can know the average download time for specific tasks like songs, TV shows, and movies. It can also track the internet of independent apps such as YouTube, Spotify, or Facebook. Like other apps introduced in this article, SpeedChecker is free to use. You can also buy the paid version to get more advanced features, such as selecting the test server or seeing more information. The price is $5, which is not that much.
MySpeed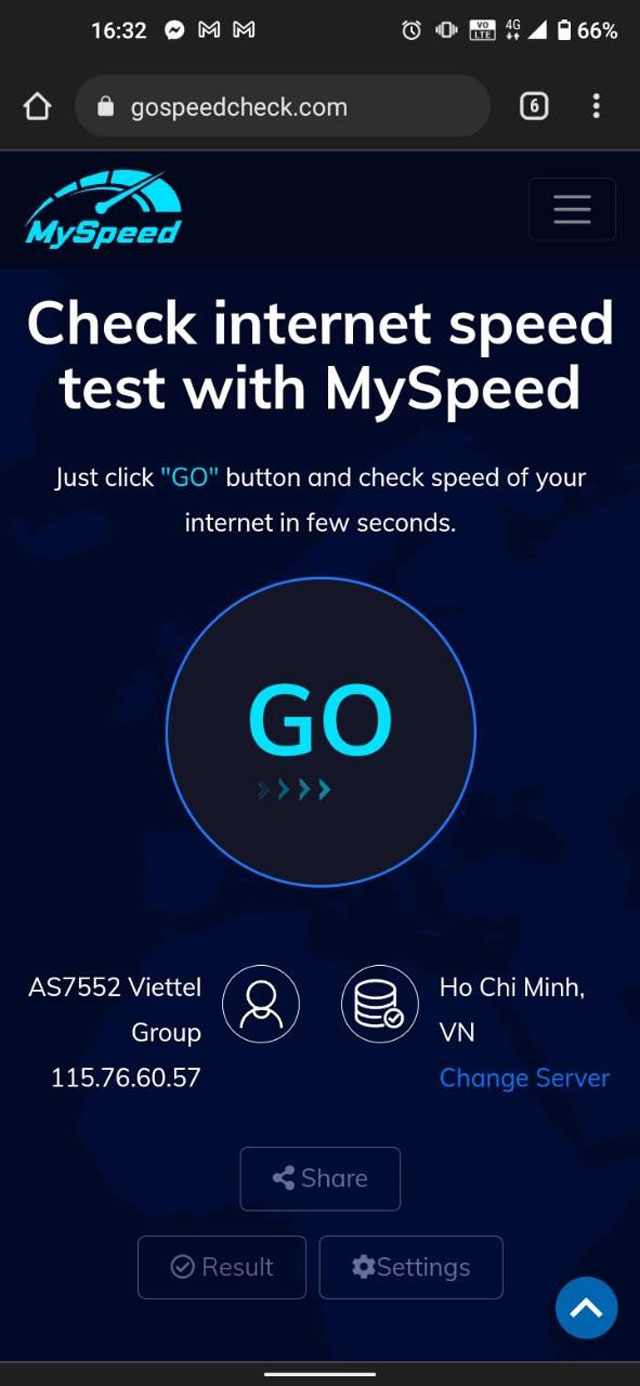 MySpeed on iPhone
MySpeed is an internet speed test website. With MySpeed, you can measure the most basic information such as Download Speed, Upload Speed, and Ping. It is straightforward and totally free.
How to make use of internet speed tests?
For some people, internet speed results are just meaningless numbers. However, if you have more network knowledge, you can use these tests to improve your internet speed. We will give you more guidance on how to do it.
Find the best spot when you are not working at home
When you have to work in a cafe or a shared office, you can use the speed tests to find the best working spot. Try conducting several tests around the coffee shop, and choose the place with the highest download speed result.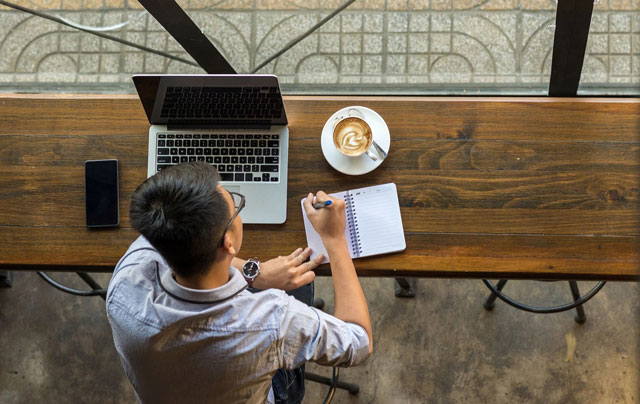 Working in coffee shop
Optimize your router location
Another way to use a WiFi speed test is to optimize your router location. First, conduct speed tests in every room of your house. Your router is perfectly positioned if the internet speed is similar in every room. 
However, if the internet speed is slumping in any room, you may need to change the router position or upgrade your devices. The principle is simple: conduct several tests when moving your router around and find the one with the best result. Of course, you can prioritize your working place or your PC position.
Read more: How to make WiFi faster on PC?
If your house is too big, you can not optimize your router location. In this case, you need to upgrade your router or buy a WiFi extender, depending on your condition.
Conclusion
As you can see, an iPhone WiFi speed test is an excellent tool to optimize your internet connection. Also, you may need to learn how to limit WiFi speed for others if your internet connection is shared with your neighbor. For more internet tips and tricks, please visit our blog - MySpeed.