How to increase steam download speed 2022? Try 5 HANDY tips
Apr 26, 2022 - Views: 810 Share
Attracted to Steam 2022?
Want to immerse yourself in Steam's game world but download speed annoys you?
How to increase Steam download speed 2022?
Here, we will guide you with easy methods to resolve the problem.
Check them out now!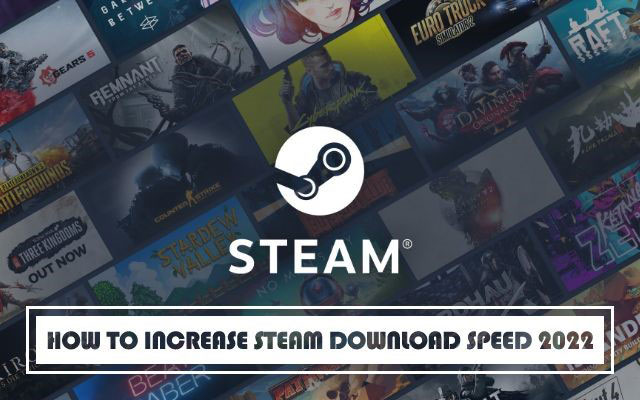 How to increase steam download speed 2022?
What is Steam?
Steam is a gaming library that is accessible over the internet. 
One of its most popular features is the ability for users to play games purchased or downloaded to their Steam accounts on any computer. 
Users may also save a huge number of games without consuming too much computer memory.
There are numerous advantages to concentrating on your Steam library.
Automatic updates, simple installation of new material, and the possibility to earn in-game rewards are great.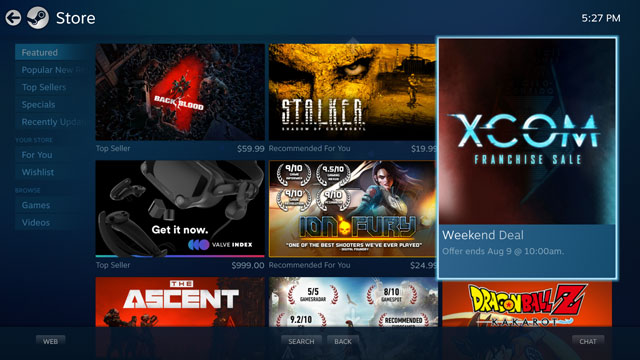 Steam's gaming library
According to Earthweb, there are around 120.4 million active monthly users on Steam in 2022.
On average, 69 million players use the site every day.
So great, right?
What is a good download speed on Steam?
Before looking for solutions to speed it up, it's necessary to check your current download speed.
If you don't know how to do that, here is what you need.
You can easily get the details of your Internet connection by visiting free speed test websites, such as Speedtest by Ookla, Speedofme, and especially MySpeed.
MySpeed is a reliable testing tool that will let you know your download speed in seconds.
Visit https://gospeedcheck.com/ and hit the "GO" button are all you have to do.
Within seconds, the results will appear like this: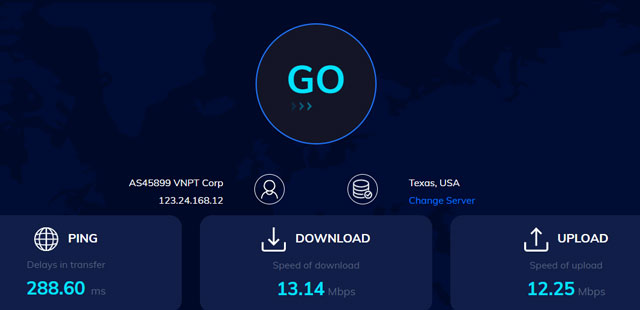 MySpeed is a good choice to test download speed
Knowing your current download speed, compare it with Steam's requirements.
You require download speeds of at least 10Mbps to play online games without interruption.
Even while you can occasionally play on Steam at slower speeds, it is advised that you have a connection speed of at least 10 Mbps.
More is better in this situation.
Thus, acquiring a faster device is required, especially if you're using many devices to play and they're all utilizing the same internet connection.
Why is your Steam download speed slow?
Being so great, many players have recently reported slow Steam download speed, though. 
Why is my download speed so slow on Steam?
The cause of this issue might be anything from a malfunctioning internet connection to Steam's servers being temporarily unavailable. 
Here are the most common ones:
Problem with your internet connection.

During a Steam download, something else is taking your bandwidth ( someone is playing games also or streaming Netflix).

Your download speed will be slowed by an active VPN that is set to a distant country.

Steam's servers are overburdened with users.

Your Steam download is being hampered or even prevented by poor PC performance.
How to increase Steam download speed 2022?
How to increase download speed on Steam? 
Don't worry, we will provide some tips that work for you: 
Changing the Download Region on Steam
Changing your Steam download area in the options menu is one approach to increase your Steam download speeds immediately.
Follow our instructions:
Open Steam and go to Steam. 

Open Settings to get started.

Select Downloads from the left-hand menu.

In the drop-down option, select your closest Download area.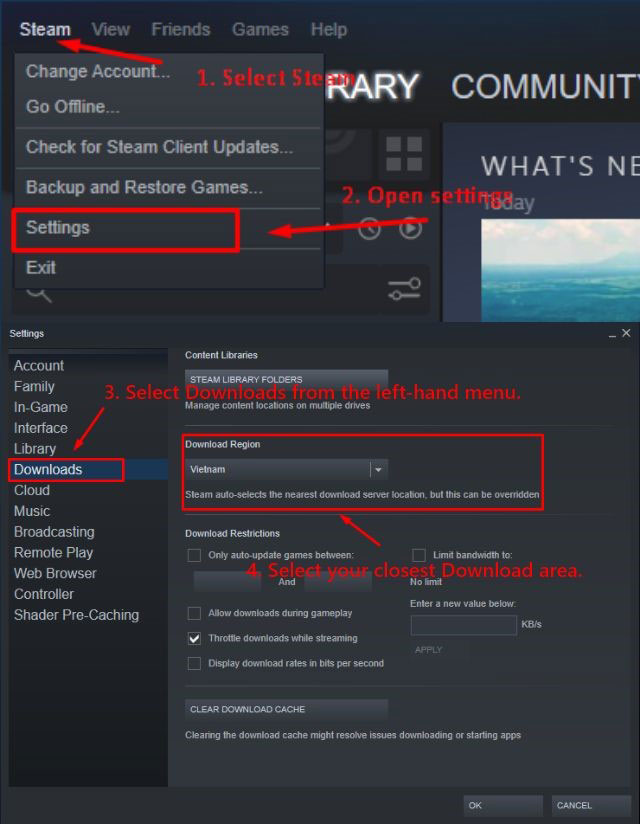 Changing your Steam download area
Your download speeds may be slower than expected if this option is set too far away from your present location. 
It should assist to boost your overall Steam download speeds by moving the download area to servers closer to you.
You should try to select the server that is closest to your location, but if it isn't fast enough, try a different server. 
If you don't go too far, you can find that a different site is used less (offering more bandwidth for you to use).
Limit Bandwidth Usage in Steam
You should be able to discover the ideal settings to increase your download speeds with some trial and error. 
However, you should double-check that Steam isn't restricting your broadband consumption.
To do so:
Go to Steam Settings => Downloads 

Limit bandwidth to option is set to No limit.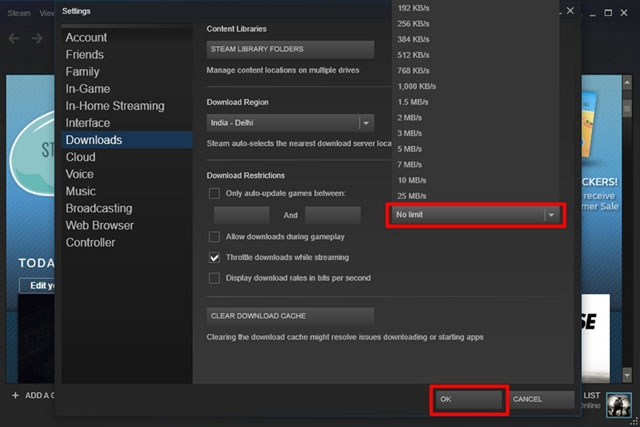 Set to No limit
This will prevent Steam from attempting to limit your connection.
Also, it'll allow Steam to utilize your full download rates to download games faster.
For the updated settings to take effect, you'll need to restart Steam. 
With these changes in place, you should see faster download speeds.
Stop using bandwidth in other places
If Steam is competing for bandwidth with other apps or devices on your network, your download speeds will never be as excellent as they may be.
Therefore, these 2 tips may be helpful:
Close any other apps that are attempting to monopolize the connection, such as browsers, to assist Steam in getting the job done. 

Any other internet-enabled gadgets that may be using your connection at the same time should be turned off as well.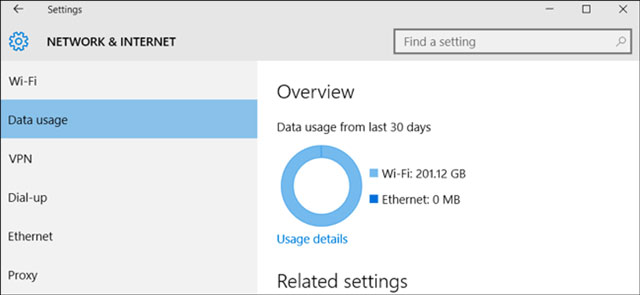 Stop using bandwidth in other places
Steam traffic should be prioritized
Some routers allow you to prioritize traffic to a particular device. 
They may also enable you to prioritize particular network traffic.
This implies that more bandwidth will be allocated to your computer, allowing you to download files faster. 
If your router allows it, consider prioritizing Steam traffic to make things go faster.
To do this properly, you'll need to reference the instructions for your modem or router.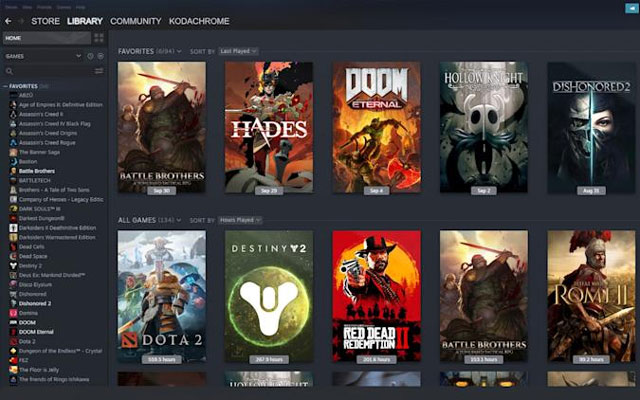 Prioritize Steam traffic
Go from wireless to wired
Although your WiFi connection may be enough, a physical ethernet connection is always preferable. 
When possible, connect your gaming PC to your router (and internet connection) directly with an ethernet cable.
Here are what to do:
Get a long enough ethernet wire to connect your router to your computer.

Connect one end to your router and the other to an ethernet connection on your computer.

Turn off the computer's Wi-Fi.

If you've enabled the MAC filter, ensure the ethernet adapter is allowed to connect.

Continue downloading Steam over a wired connection.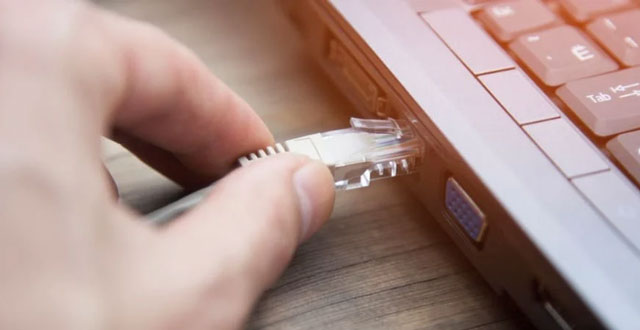 Physical ethernet connection is preferable
If you face the issue of sluggish download speed in gaming, like LOL, refer to this article: How to increase League of Legends download speed?
Frequently Asked Questions (FAQs)
1. Can Steam ban you from using a VPN?
You are not permitted to use VPN software on Steam for any reason, according to the SSA.
Thus, doing so may result in your account being permanently locked.
2. Is changing the Steam region bannable?
VPNs and switching Steam regions are not mentioned in the Steam subscriber agreement, so using one won't result in the termination of your Steam account.
However, this wasn't always the case.
Valve expressly forbade the use of VPNs since customers had done so in order to access cheaper titles by changing their store's nation.
3. Why does Steam download at 5 Mbps?
As mentioned earlier, 10 Mbps is the minimum download speed for Steam.
So, with 5 Mbps, it appears that you are not receiving the full speed someplace.
Are you connected wirelessly or through a router?
Try connecting the modem directly to the computer if you're using a router, then recheck the speeds.
Try connecting with a network cable if you're on wireless.