How to increase Fortnite download speed on PC & mobile: 7 easy tips
Apr 27, 2022 - Views: 2381 Share
How to increase Fortnite download speed?
Indeed, slow loading speed is considered a common and frustrating problem of online video games, including Fortnite.
So what leads to this issue and how should we deal with it?
Don't skip this post because we will mention the main causes of slow Fortnite speed.
Besides, you'll get some tips on boosting your Internet connectivity.
Let's get started!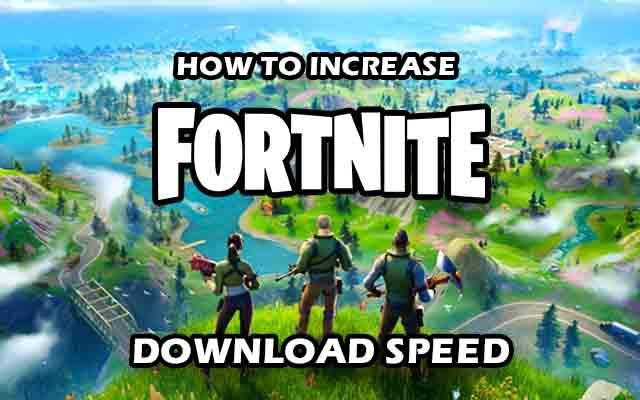 How to increase Fortnite download speed?
What type of game is Fortnite?
Fortnite is a free-to-play Player vs. Player game, which is available on the Xbox One, PlayStation 4, and PC. 
In Fortnite, there are numerous games to play, many of which were built by community producers in addition to those by Epic Games. 
These games include Save the World, Zero Build (No-Build Battle Royale), Battle Royale, and community-made games in Creative.
Released in 2017, Fortnite has shattered multiple records and surpassed Minecraft as the most-watched video game on YouTube. 
Between 2.5 and 4 million individuals will be playing Fortnite continuously every day on all platforms by the year 2022. 
As a result, Fortnite is the most widely played battle royale in 2022.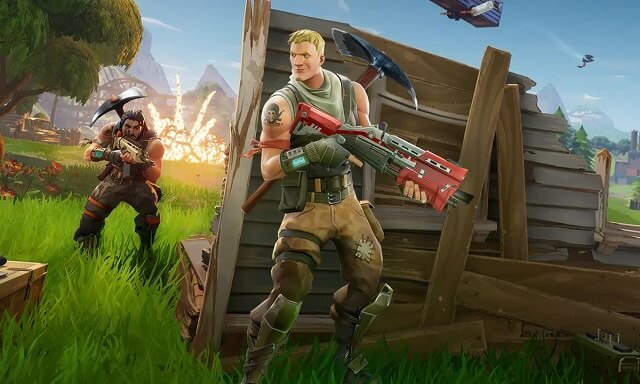 Fortnite has large popularity among children 
Why is my Fortnite download slow?
Gamers know how great it is to enjoy Fortnite gameplay.
However, it still receives complaints from players that it takes too long to download. 
Sluggish Fortnite downloads may be caused by including slow Internet connections. 
When you download a game, such as Fortnite, gaming servers transfer files to your devices. 
This data is sent in packets, which are little data bundles. 
Unfortunately, packets are frequently dropped along the road because of poor Internet connection, delaying your download. 
In severe circumstances of packet loss, the download may stall or crash.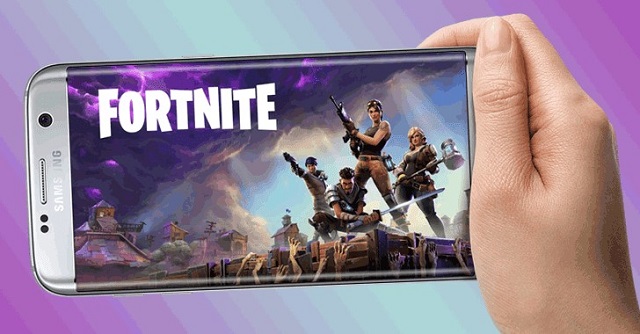 Slow Fortnite downloads
Besides, why is my download speed so slow all of a sudden in Fortnite may result from other causes.
Rarely, the Fortnite servers may go down, which would explain the delayed or halted download. 
You can have a lot of difficulties downloading Fortnite if you're using a PC.
Luckily, there are solutions to them.
Read on to find out…
How to increase Fortnite download speed?
The solutions outlined here are the most efficient and straightforward methods for how to increase download speed.
We've divided them into PC and mobile fixes, so make sure you read them carefully.
On a PC
When playing on a PC, you will notice that the download speed is poor and that it occasionally hangs in the middle. 
Don't be concerned, there are a few methods for expediting the download. 
These methods have assisted many players in fixing their problems. 
You don't have to try them all, simply work your way down the list until you discover one that works for you.
Reboot your WiFi router
Restarting your WiFi network and even your PC is always a good idea because it can address a variety of technical difficulties. 
This process will establish a fresh link, perhaps resulting in a better and more stable Internet connection. 
In addition, the firmware on your router is vital in the download process.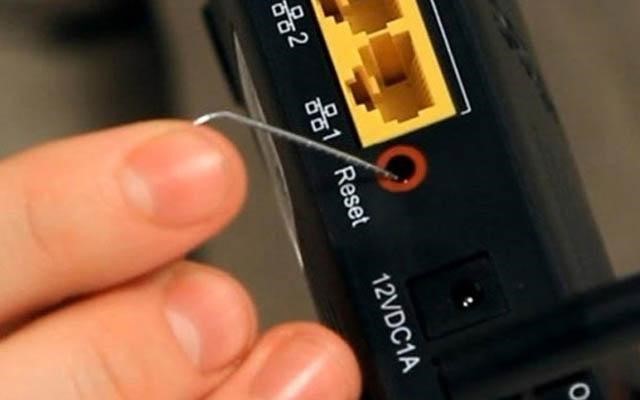 Restarting the WiFi network and PC can increase downloads
So, before you restart your WiFi router, make sure your modem and router firmware is up to current. 
If you don't have the latest ones, you could not be keeping up with the ISP's improvements. 
Then, retry the download to see if it works this time.
Make use of a virtual private network (VPN)
Your download speed is heavily influenced by your ISP. 
If you're weary of poor download speeds but don't want to switch ISPs, you may enhance your download speed by using a VPN.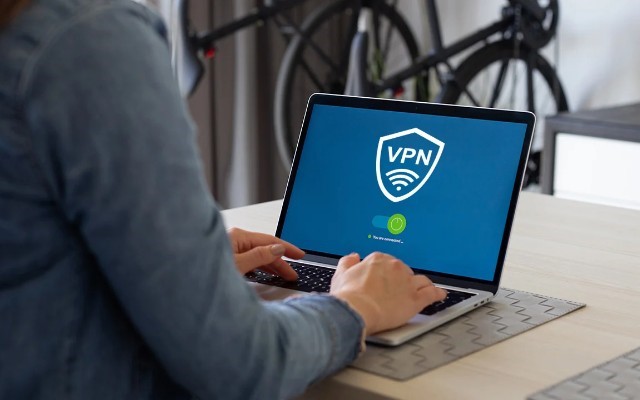 A reliable VPN (Virtual Private Network) will assist you
A reliable VPN (Virtual Private Network) will assist you in bypassing your ISP and avoiding speed dips and limitations. 
It can also protect your privacy.
Disable high-bandwidth applications
When downloading, turn off any bandwidth-hogging apps on your devices, such as web pages that are loaded or applications that require WiFi speed. 
As a consequence, you may avoid having any other applications or utilities consume your Internet connection, allowing you to download quicker.
Here's how to stop this sneaky performance hog from using up your valuable network bandwidth:
Select "Start" => "Settings" => "Update & security"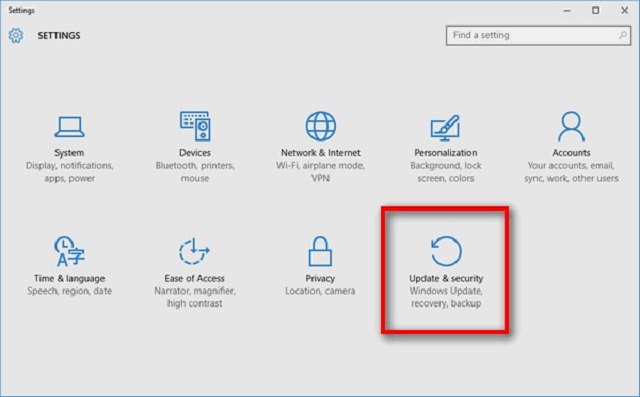 Select "Advanced options" from the "Windows Update" tab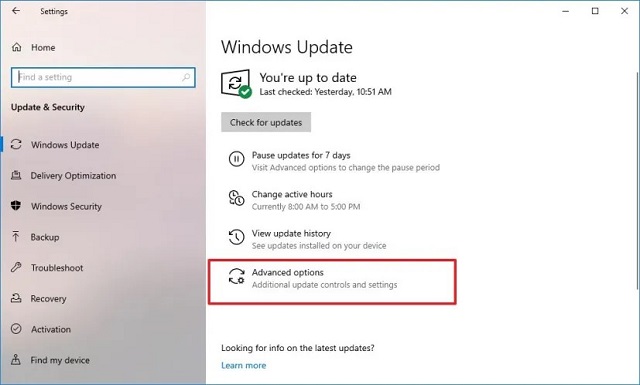 Change "Automatic (recommended)" to "Notify to schedule restart" under "Choose how updates are installed"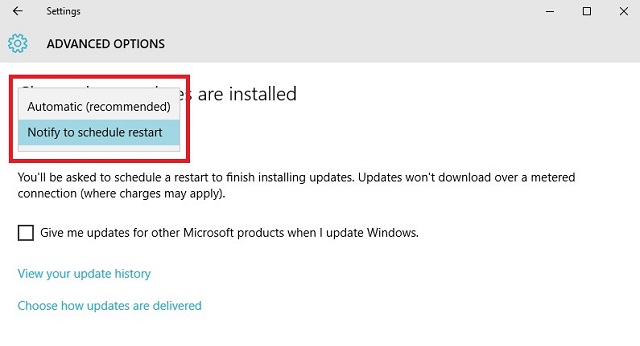 Select "Choose how updates are delivered"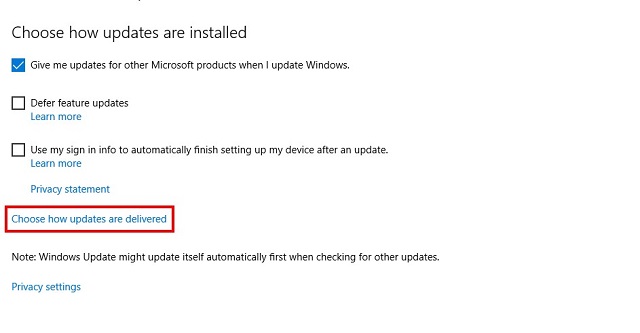 Switch the toggle to Off under "Updates from more than one place"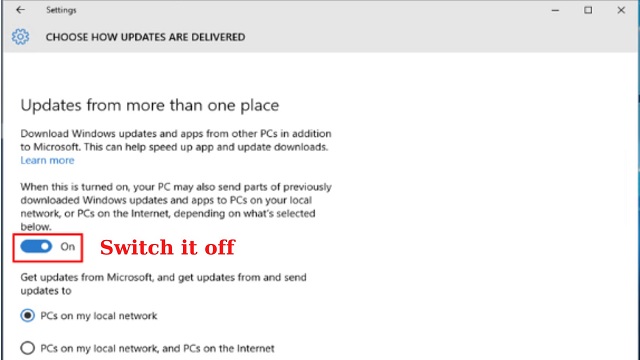 To close the window, click the X in the upper right corner. Your changes will be saved.
Update your network driver
A missing or outdated network driver might be the source of the download speed issue. 
Examine your network driver to determine if it is up to date. 
Well, there are 4 ways to update your computer's network driver.
They are using Device Manager, downloading from the manufacturer's website, using third-party driver download tools, or using Windows Updates. 
Any of the strategies stated above can be used, depending on the circumstance.
Notably, when you have several pending updates and want to apply them all at once, using driver update software is helpful.
Double Driver, Snappy Driver Installer, and other top-rated free driver update programs are just a few examples.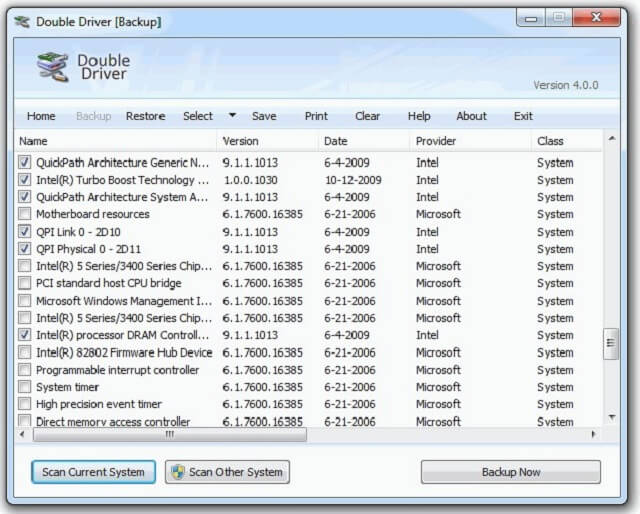 Double Driver 
On mobile
If you're playing Fortnite on mobile and experience sluggish slow downloads, here are some tips to fix it:
Close all open games and applications
When games and apps are open, bandwidth is a priority to previously open apps.
Thus all apps and games must be closed to maximize download speeds.
How to increase download speed on Android?
To close all apps on an Android smartphone, slide up from the bottom, hold, and then release. 
Continue by swiping left to right. Next, tap Clear all in the left corner.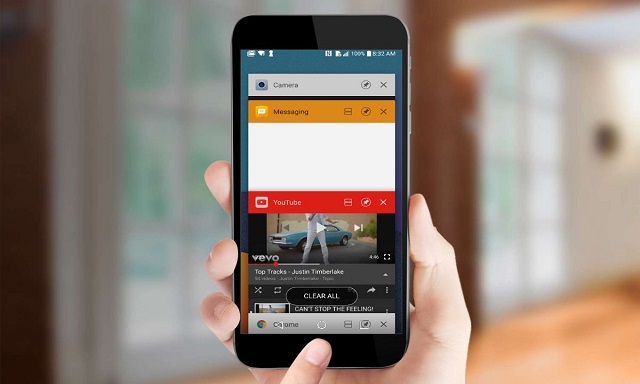 Close apps on your mobile
By simultaneously swiping up on all of the apps on your iPhone, you can close many of them at once. 
For iPhones 8 or older, you can press the Home button twice.
Avoid peak times
Do not download Fortnite at peak hours, which are usually 9 AM and 11 PM.
When many individuals in your area and at your house are using the Internet simultaneously between peak hours, there is usually Internet congestion.
Consequently, your Internet connection may slow down.
So, we advise against downloading during busy periods on the Internet.
Instead, you can wait for your game or updates to download between the hours of 4 AM and 9 AM.
At that time, fewer people are online and more bandwidth is available for individual users.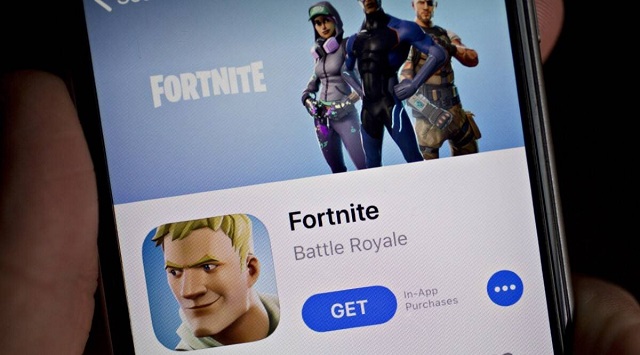 Don't download Fortnite during peak hours
Modify your DNS settings
You may speed up your downloads by adjusting your DNS settings. 
To do so, navigate to settings [network tab] [network settings] [advanced settings] [DNS Settings] [manual], and then enter the following data: 
8.8.8.8 is the primary DNS address

8.8.4.4 is the secondary DNS address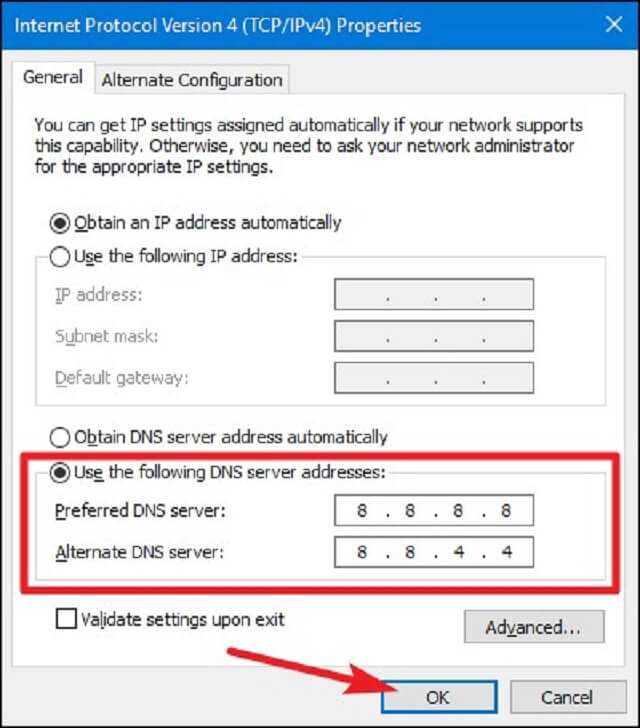 Change DNS settings
Frequently Asked Questions (FAQs)
The 29.2 GB size of Fortnite is the same on Windows and macOS.
You may expect that Fortnite on Xbox will be substantially smaller than on macOS and Windows.
The game installation only takes up 13 GB, and you could need an additional 5 GB afterward, for a total of 18 GB.
What is a good download speed for Fortnite?
Fortnite may just require 3 Mbps to function properly and provide you with the greatest gaming experience.
However, you should verify your Internet to ensure that the speed is sufficient for a seamless experience.
Is 2Mbps good for Fortnite?
You require an Internet speed of 3-5 Mbps for the majority of gaming scenarios.
Nevertheless, certain games can run very fine at slower speeds.
The connection should have speeds above 2Mbps if you wanted to play detailed games like Fortnite with the greatest possible gaming experience.