Easy Ways to Run a Quick Speedtest
Sep 28, 2021 - Views: 323 - Share this post if you find it interesting!
To meet the increasing demand for the Internet, many network providers have provided internet services with various packages for users to choose from. Checking the speed of the online network regularly is very necessary as it will help you know if your home network speed is slow or not to promptly fix it. This article will introduce to you three ways to run a quick speedtest.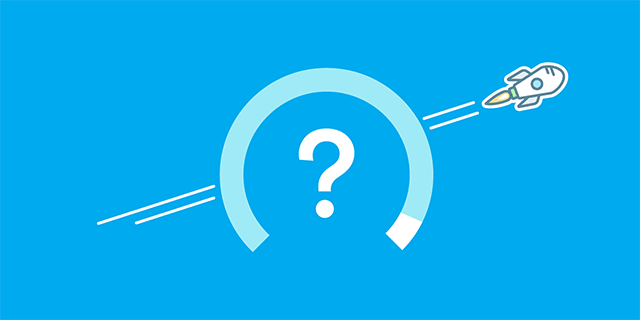 How to Run a Quick Speedtest
Why a speed test?
There are many cases when the internet service is first used, the network speed will be very fast, but using it for a while will be slowed down. This is a very important time to check the speed of your home online network.
Check your network speed will help you know:
The quality of the connection corresponds to the amount of money you used the service or not

Check the network coverage for the whole house

Know the peak and low hours of the day to be able to use the internet effectively
How to run a quick speedtest?
#1. Check online network speed by gospeedcheck.com
There are plenty of websites offering a free speed check for internet. They all can measure your connection's download speeds, upload speeds and ping from a remote server.
As one of the most reliable quick speedtest sites, gospeedcheck.com gives you a comprehensive view of your connection.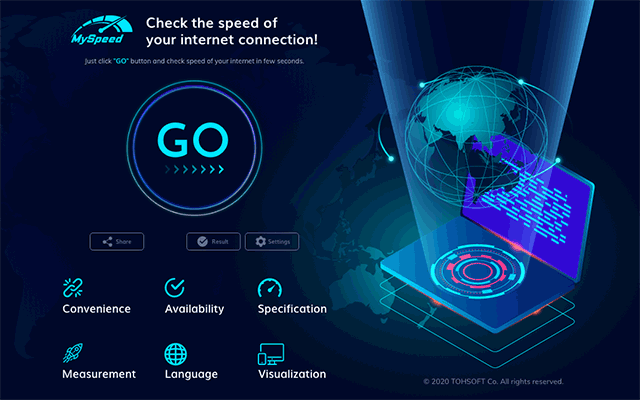 Run a quick speedtest on gospeedcheck.com
Here is how to test internet speed and stability:
Visit gospeedcheck.com. At the main interface, Click "Go" to start the test.
Wait for a few seconds to receive the results including there key metrics:
Download - The amount of time for data to be downloaded to your device. Download speeds above 2MBps are considered fine.

Upload - The amount of time taken to upload data from your computer to the web. Normally, the upload speed is about 1MBps.

Ping - Time for 2 computers to connect with each other (unit: milliseconds (ms).
Note: During the implementation, to get the correct results, make sure no one is downloading files, streaming, or gaming, or the like. These activities all consume much bandwidth and affect your test results. Run a quick speedtest at different times and then compare your tested speed to your ISP's promised speed. Different tests may show different speeds, so consider taking an average to have the best accuracy of reading your Internet connection.
Advantages of gospeedcheck.com
It's free and can be accessed by anyone

Simple interface for users to easily test the network

Quick check and full display of parameters. The displayed results are easy to see for the user.

Check the internet connection speed from different network providers.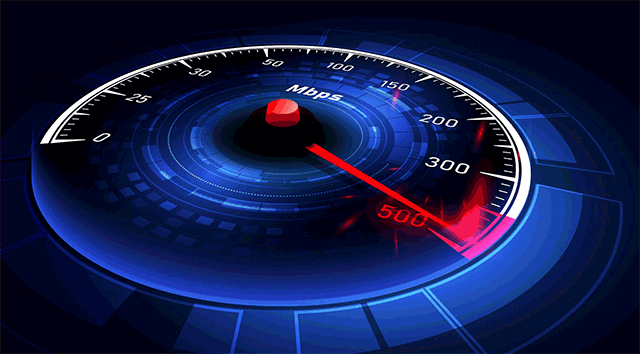 Easy Ways to Run a Quick Speedtest
Don't be surprised if you get different results from multiple tests or on different websites. This could be attributed to many factors such as the amount of data each test uses, the latency to and from each server, the always-changing network conditions, and time of the day as well.
You may notice higher speeds at midnight when fewer people access the network. Therefore, to have the best results, we highly recommend running a quick speedtest multiple times and average the results.
#2. Test the network with the Ping command
The Ping command can be supported on all operating systems. These are your network speed, computer (or phone), and your network service provider's server. We have the following test steps:
Step 1: Press the Windows + R combination to open the Run dialog box -> enter the keyword CMD -> OK to display the window cmd.exe.

Step 2: Enter the Ping command of the carrier you want to check on the CMD -> Enter window.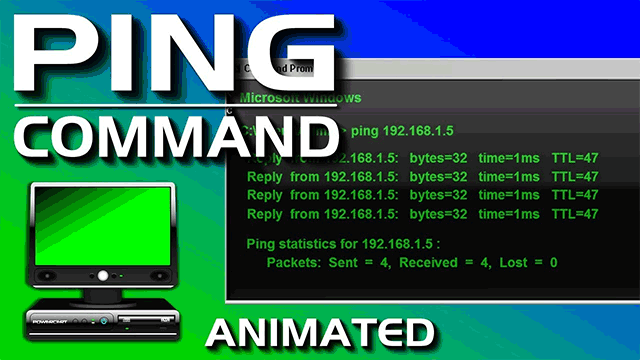 Tips to run a quick speedtest
Below are parameters you should keep in mind after you run a quick speedtest:
Bytes = 32: The default size of the packet when sending is 32 bytes.

Time: Timeout (the higher the time parameter, the slower the network is). Normally, if you ping the above commands, the time parameter does not exceed 60ms

TTL (Time to Live): If the operating system is Windows, the largest TTL will be 128, Linux, Unix operating system, the maximum TTL is 64. Each time passing through a router, the TTL will be subtracted 1, from the command ping, the user will know which operating system that host is running and through how many routers.
#Test Internet speed on Windows
It's pretty easy to test internet speed on laptop. Before testing be sure to connect the computer to the router via an Ethernet cable.
Step 1: Go to the Windows icon in the bottom left corner of the screen -> Settings -> Select Network & Internet.
Step 2: Select Ethernet -> Change adapter options -> Double-click the Ethernet connection icon.
Step 3: Check the network speed in the table as shown in the picture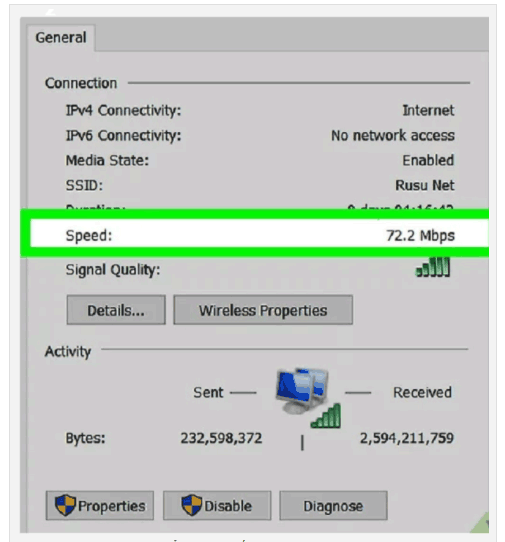 Run a quick speedtest on windows
Interpret results
After running a quick speedtest, if your results are slightly slower than what you're paying for, it is acceptable. If your connection is significantly slower than what was promised by your ISP, many different factors could be responsible for it.
There could be a problem with your device or an issue on your ISP's end. Before contacting your ISP to see if they're aware of any problems with their service, try starting your own troubleshooting tips such as using a different computer, connecting your PC to your router using a different ethernet cable, rebooting or updating the router. If there is no improvement, try restarting your DSL, cable, or fiber modem.
If you've tried any above tips, and you're still having performance issues, it's time to give your ISP a call.
What's a good internet speed?
There is no exact answer for what's a good internet speed. The requirements for speed vary, depending on tasks
According to the Federal Communications Commission (FCC), the low-end user (one or two people in the household) is just fine with 3-8 Mbps. 5-25 Mbps is required for students and telecommuters.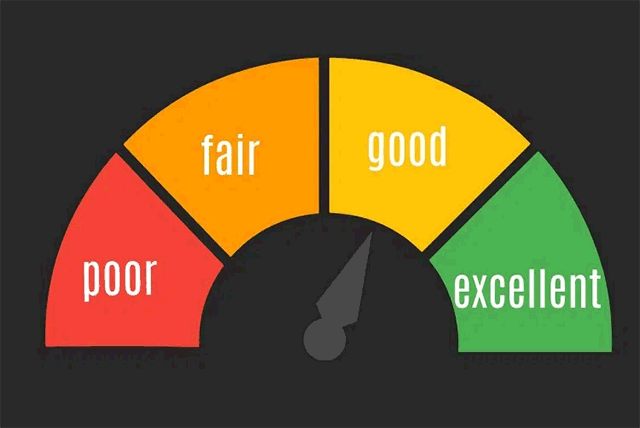 Mistakes to avoid when running a quick speedtest
Higher-need internet users may want download speeds of at least 25 Mbp, which supports most online activity, such as web browsing, HD streaming, online gaming. It's crucial to run a quick speedtest to make sure your connection is just enough for your task.
For households with many users, experts recommend download speeds of at least 100 Mbps, which allows them to engage in activities that require more bandwidth.
How to improve your Internet connections?
#1. Reboot the router
Resetting your router every month allows the device to take a break, refresh your internet connection and even apply critical software updates to it.
It is important that you know how to properly start your router. You don't want to press the "pinhole" button to factory reset as this will erase all your settings (WiFi name, password, etc.) and force you to reset from scratch.
Instead, simply unplug the router from all connected devices and then unplug the power so that the router turns off completely. Wait about one minute then plug the router back into the power source. This way also work when you conduct a quick speedtest.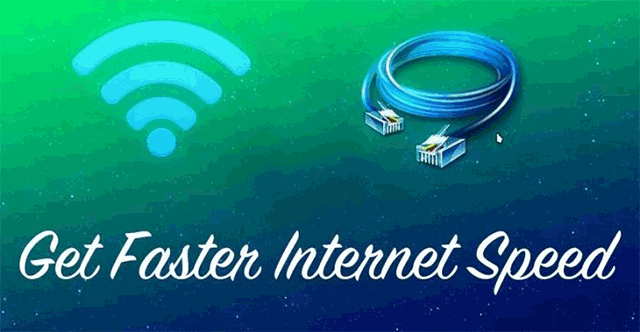 Things to consider when running a quick speedtest
#2. Router and antenna location
If the Wi-Fi signal from the router cannot reach you, your Internet connection will be affected. Place your router in the center of the house, preferably on the floor you visit most often. If you spend all your time in the living room on the first floor, put your router on the same floor.
If your router has antennas, you can twist or rotate them for best transmission through walls or floors. If your home has one floor, direct all antennas up. If you live in a multi-story house, place one antenna vertically and at least 1 horizontally.
#3. Use wired network
Everybody now uses Wi-Fi, because wireless is always convenient. However, wired connections like ethernet are always faster and more stable than wireless connections. The cable receives the signal directly to your device instead of having to travel through the air. So if possible, connect your devices via ethernet cable like TV, PlayStation, Xbox, PC, etc.
#4. Use a wifi range extender
After running a quick speedtest, if you find your connection is slow, then consider investing in a wifi extender. It helps improve Wi-Fi coverage, increase coverage to many locations with dead spots such as wall corners, a wider range to meet the needs of many people, and many devices. connected by electronics. You can refer to one of the models like the TP-Link Wi-Fi Extender TL-WA850RE, Mercusys or the Xiaomi Repeater Pro.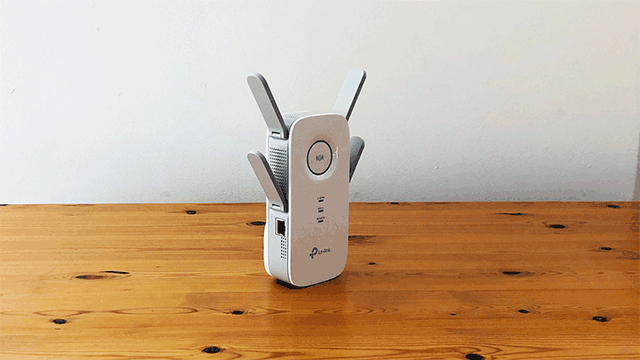 #5. Block ads
Almost every content provider shows ads. Even if you don't mind seeing those ads, they can slow down connections and increase website loading times. Install an ad blocker plugin that will turn off autoplay videos and help you free up breathing space for your connection. Try this way and test internet speed and stability to see if there is an improvement.
The adblocking plugin that I recommend is Adblock Plus. It's free and works on most web browsers. Some VPNs also offer ad blockers like NordVPN, Surfshark, and CyberGhost.
Conclusion
We've introduced three ways to run a quick speedtest as well as ways to improve your Internet connection. Performing a speed check for the internet is important for many reasons. This is easy to do and takes you a few seconds, but you should keep in mind a few things to make sure the most accurate results.