Simplify speed control with the best wifi speed test app for iPhone
Oct 10, 2022 - Views: 431 Share
Currently, there are hundreds of wifi speed test apps for iPhone that you can download.
However, you may not receive validation reports from each such application.
To help you, this article will talk about some of the best wifi speed test app for iPhone that you should not miss.
Some quick tips before running a speed test
Before running a wifi speed test, make sure that your network environment is clean. Make sure that no one else is using the internet at that particular time.
While using an app on your phone, make sure your wifi is set to the 5Ghz frequency, if your router supports it, and sit as close to the router as possible. Also, make sure that there are no obstructions between you and the router.
For anyone testing via laptop or desktop, it's a good idea to plug the ethernet cable directly into the router. This will ensure you get an unobstructed connection.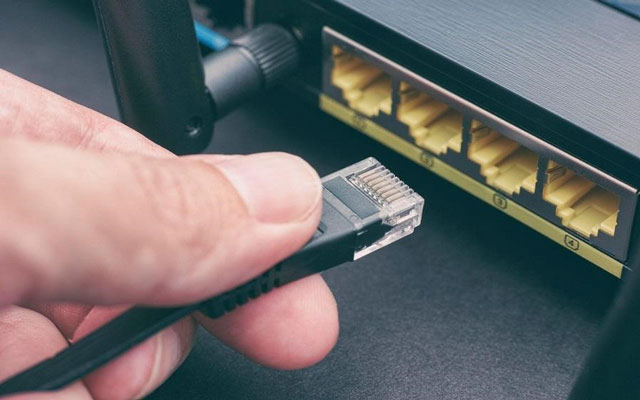 Plug the ethernet cable into the router
If you find your speed on ethernet is slower than on wifi, it may be time to replace the Ethernet cable. One piece of advice for you is to use the CAT6 ethernet cable.
Finally, for both phones and computers, close all background applications that may be consuming bandwidth.
See more: Best wifi speed test app android
Best wifi speed ​​test app for iphone
SpeedSmart
A basic speed test software with a basic interface. SpeedSmart calculates latency, and download and upload speeds.
You can choose the default server by allowing location services, or you can deny location services to choose a different server from the available options.
The app shows you some details by default if you tap on the info icon in the top left corner. You can see average latency, download and upload speeds for your ISP, wifi, cellular, and historical averages for the past week and month.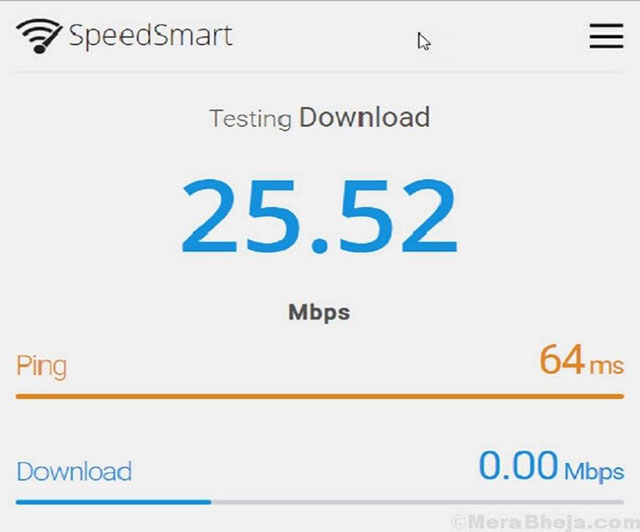 SpeedSmart app
SpeedChecker
SpeedChecker will help you find more than just your average download and upload speeds. You can know the average download time for specific tasks like songs, TV shows, and movies in different formats.
To perform a speed test, tap the "start test" button. When the results pop up, just swipe left to see different results windows. Swiping left will give you an estimated time to upload and download songs, TV shows, movies, photos and videos, and more.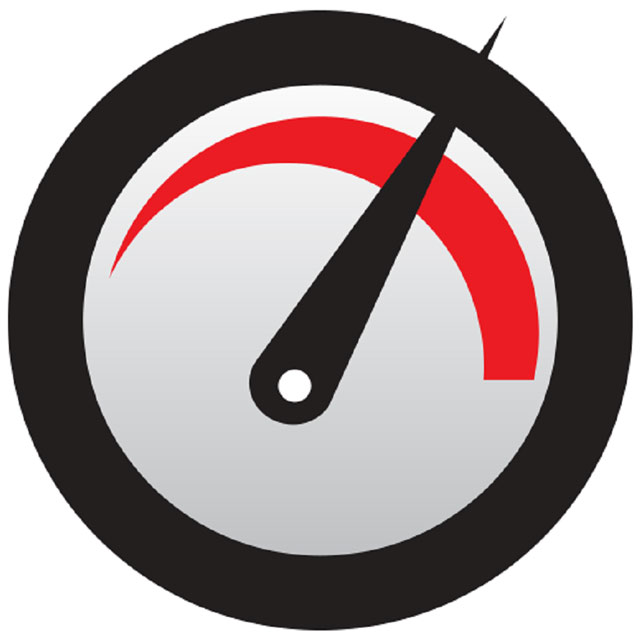 SpeedChecker logo
Speedtest by Ookla
This is also considered the best wifi speed test app Android. Before choosing to do a speed test, you can choose to multi-connect or single-connect and you can also change the server.
Once you're on the servers page, you can swipe right a few servers to mark them as favorites so that the auto selector will then prioritize them over them.
In addition to extra features like analytics, themes, and speed test units…, the app also serves as a VPN service provider. This feature is only available in the paid version.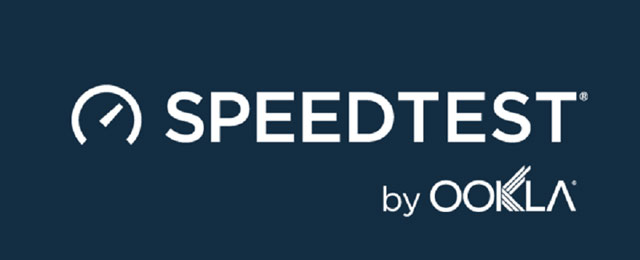 Speedtest by Ookla
nPerf
The app is capable of performing individual tests of speed, browsing, streaming, and testing the whole thing. All of these are also available in the free version.
From the menu button in the top left corner, you can choose to take a test of your choice. While doing a browsing speed test, you can actually see each open page on your screen for Facebook, Google, Yahoo, LinkedIn, and other popular websites you might visit often.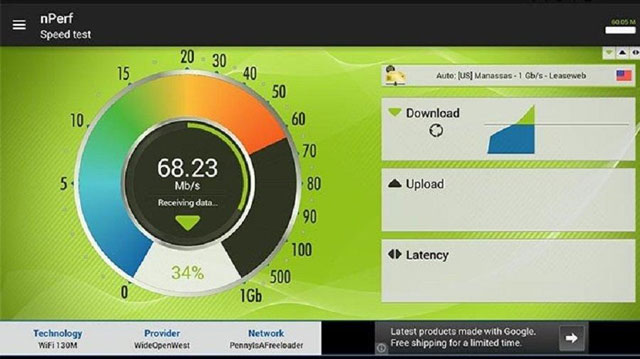 nPerf app
Also read: How to set up a second router to extend wifi range
Conclusion
Overall, speed test apps for your smartphone not only reveal bandwidth but also help you test your internet connection and strength in a particular area. Now that you have a list of the best wifi speed test app for iPhone, it's time to start testing signal strength.