A Host of New Features Facebook Brings to Messenger and Instagram
Jul 08, 2021 - Views: 587 Share
Facebook has added audio and inbox features to its suite of messaging apps. One of the most notable new ones is the addition of inbox seen states on Instagram. Simply looking at your inbox helps you know if the one that you have recently seen your direct messages or not, thus you can easily find out if your friends or crush is ghosting you.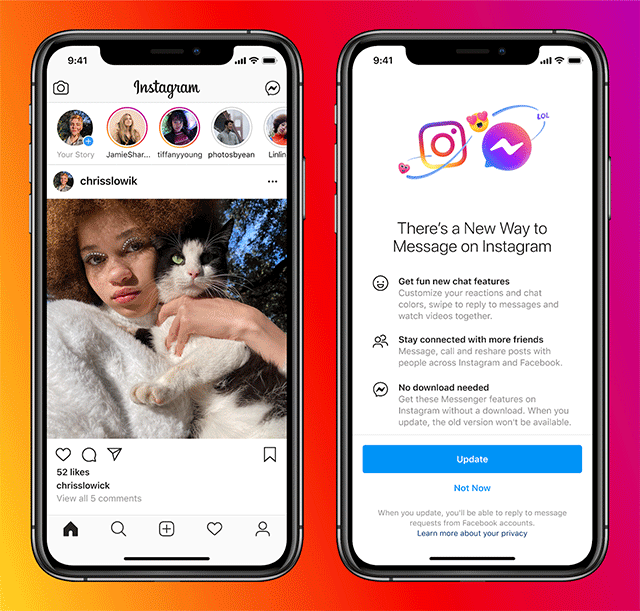 Facebook adds a bunch of new features to Messenger and Instagram
Messenger is also getting a useful inbox feature, which is a swipe to archive gesture to make hiding old chats easier. This is also aimed to eliminate the cumbersome task of revisiting those same conversations. You don't need to search for them anymore, but find them through a menu item you can access by tapping on your profile photo.
Since the presence of Clubhouse, Facebook has been adding audio-related functionality to its apps. Now, when sending a voice memo to someone over Messenger, you just need to tap the mic icon instead of holding the record button. This feature will also come to Instagram soon, Facebook says.
Another new feature that could also be helpful in the user interactive process is that users can reply to photos and videos using their own images and clips. However, this feature is only available to iOS users and will be accessible to Android users soon.
Read also:
Reply in this context means once you pull a specific message to the right to let your friends know that you are responding to that particular part of the conversation.
Moreover, Facebook has also added two new chat themes and backgrounds in Messenger and Instagram.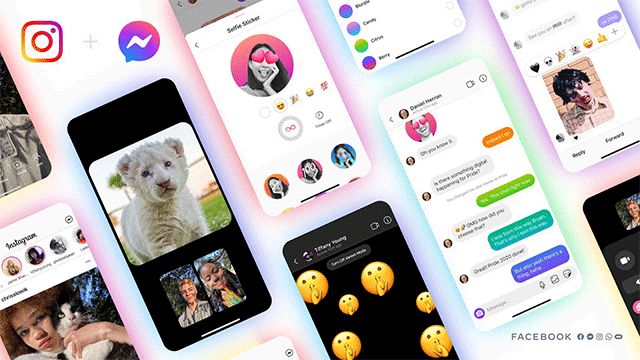 A Host of New Features Facebook Brings to Messenger and Instagram
The first one is the new Star Wars-themed wallpapers for Instagram Live chats, which is tied to the anniversary of Asian Pacific American Heritage Month. The other is for the second season of Netflix's Selena Quintanilla biopic. 
Both have light and dark themes as well, and you can dig into your chat settings to switch over to them. Facebook potentially offers brand promotion and tie-in opportunities, which helps connects entertainment brands with their fans.
Read also: