What is wifi sense in Windows 10? How can you manage and use it?
Oct 12, 2022 - Views: 339 Share
The wifi sense is available if you are using the former windows 10 version. What is wifi sense in Windows 10? How does it work? What should you do to control it properly? Let's check the useful information below!
An Overview About Wifi 
What is wifi? Wifi is a generic term for wireless networks that function as a local area network without cables. 
It allows you to access your Internet network via wireless media and connect to other computers and mobile devices. With Wifi, data is transmitted at radio frequencies in circular areas.
You can access the high-speed Internet with a wifi card. What is a wifi card? It is a wireless device for Internet access on your laptop or computer through a wider card slot or USB port.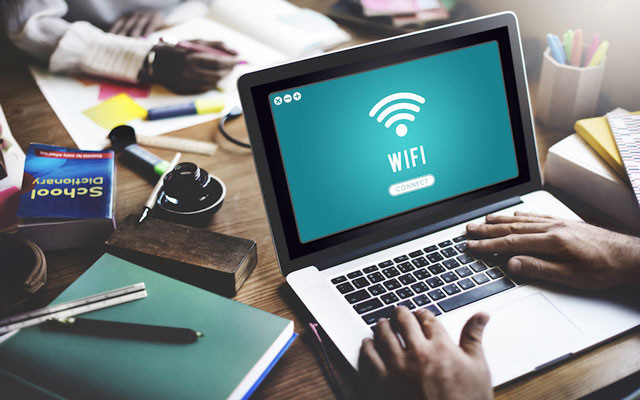 What is wifi?
See more: what is the difference between broadband and wifi
What Is Wifi Sense In Windows 10?
What is wifi sense windows 10? It is a default feature of windows 10 to collect useful data (speed and signal strength) from public Wifi hotspots, such as in cafes or public buildings and uploads it to a database. You can see the positive result through a wifi speed test when wifi sense automatically connects with the public access points.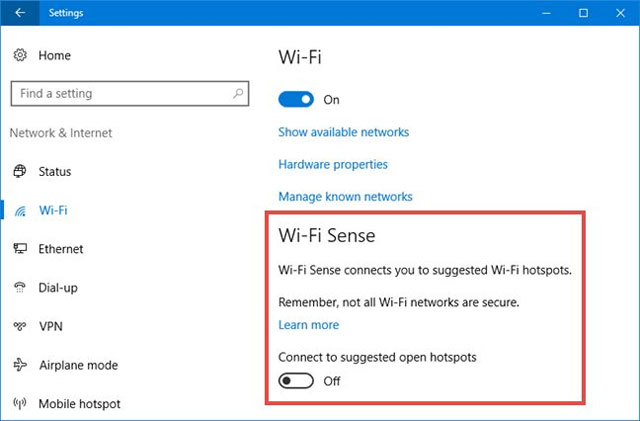 What is wifi sense on windows 10 
Wifi Sense Pros And Cons
Pros
The wifi sense feature of Windows 10 is enabled by default and shares your Wifi network password (via an encrypted server process) with all contacts you can specify in Outlook and Skype. You can also include your Facebook friends in this process if you wish. 
You must be signed in to a Microsoft account to work. When the system connects to a new Wifi network, Wifi Sense asks if you want to share this new network with others.
Cons
Wifi sense also causes potential risks for your network security. This problem happens through connecting to public WiFi hotspots. Hackers can load malware or adapt it for other purposes. Thus, some users hate using it to access Interner at public hotspots.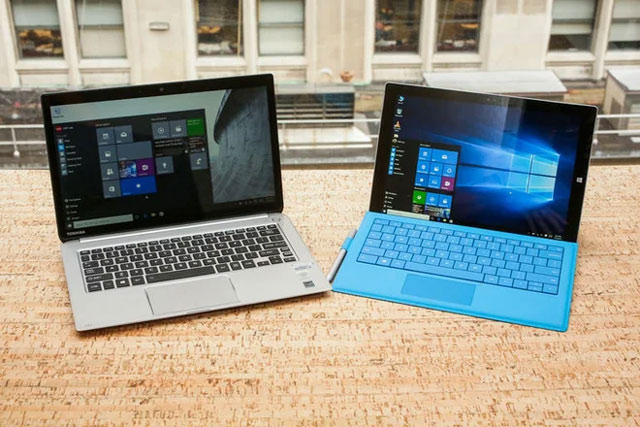 Pros and cons of wifi sense on windows
How To Control Wifi Sense
Manage if Wifi sense is on your computer if you are using the old windows 10 version. Follow these steps: 
Step 1. Go to the Windows key or choose the Windows icon in the lower-left corner of your desktop to open the Start menu. 
Step 2. Choose the gear icon to open the settings. 
Step 3. Choose "system". In the left pane, click on "About". 
Step 4. Scroll down to the Windows specification to find the edition and version number of Windows. Wifi Sense is not available if you are using version 1803 or later. If you are using version 1709 or earlier,  Wifi Sense may be enabled.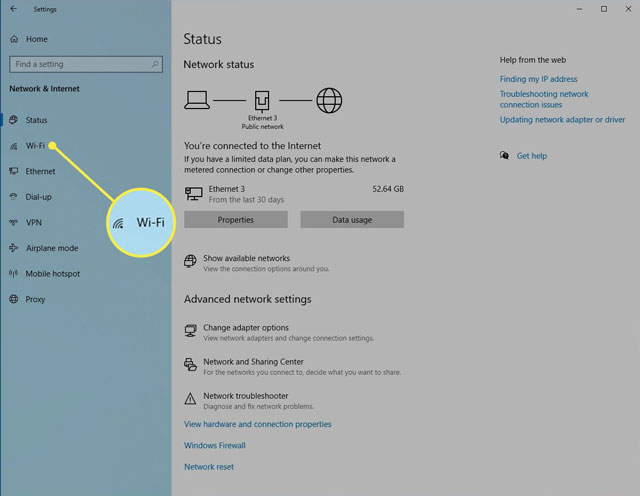 How to control wifi sense on windows 10
See more: what is wifi assist
How To Disable Wifi Sense
Below are steps to disable Wifi sense:
Step 1. Press the Windows key, and choose the gear icon to open Windows Settings.
Step 2. Choose "Network & Internet".
Step 3. Click on "Wifi"  and "Manage Wi-Fi" settings on the left panel 
Step 4. Choose the toggle switches for Connect to open suggested hotspots and Connect to networks shared by my contacts to toggle both off.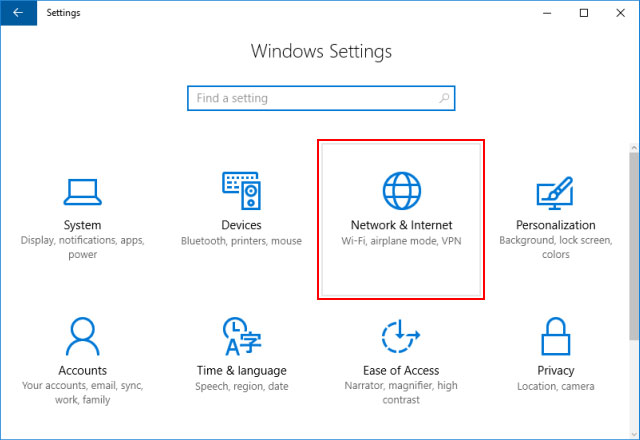 How to turn wifi sense off on windows 10
Conclusion
What is wifi sense in Windows 10? Now you can easily answer this question. Wifi sense is a controversial feature on windows 10 due to its security risks. It is useful to collect data from the public for your devices, but you should manage it to protect the information privacy on your windows.
Reference websites:
https://www.techtarget.com/searchsecurity/definition/Wi-Fi-Sense
https://tweaks.com/windows/67138/the-truth-about-wifi-sense-in-windows-10/
https://arstechnica.com/gadgets/2015/07/wi-fi-sense-in-windows-10-yes-it-shares-your-passkeys-no-you-shouldnt-be-scared/