What is slowing down my download speed? 5+ Underlying causes [GUIDE]
May 13, 2022 - Views: 881 Share
What is slowing down my download speed?
If you are feeling that your computer is weak and sluggish, especially when downloading applications, software, files, images, etc., please refer to the article.
It'll help you know what is slowing down your Internet speed and find some useful tips to increase download speeds.
Check them out now!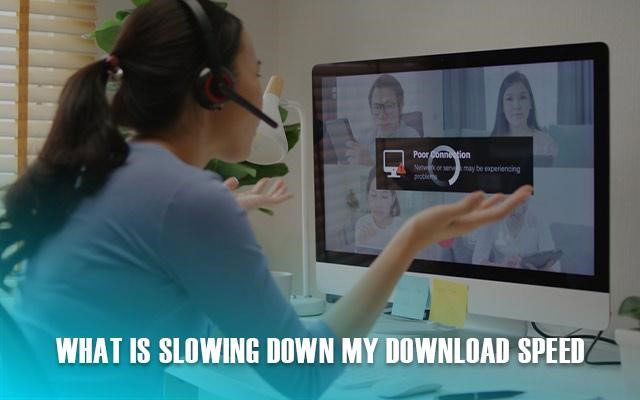 What is slowing down my download speed?
Factors affecting download speed
Before finding solutions to fix slow download speeds you should first find out the subjective and objective factors causing this issue. 
Below are some possible ones:
Your computer or router is out of date.

Due to an undersea fiber optic cable break.

Letting your computer be infected with a virus

Improper use of your computer

Please check whether the network connections such as the Modern network are working well or not. Is the network cable loose or not? Is Modern broken or not? 

Some other causes like overcrowding of visitors at the same time at that website, limited access speed or blocked by some websites, too weak WiFi,...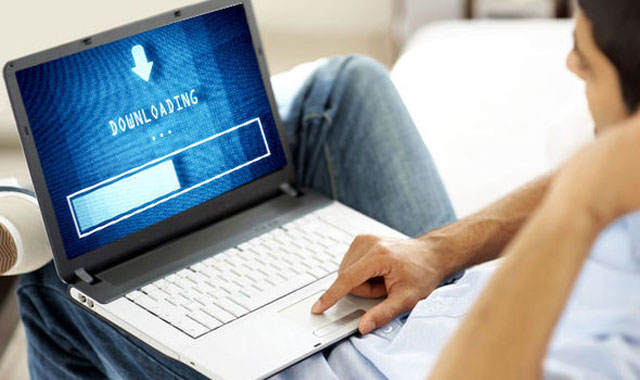 What is slowing my download speed? 
Read also: What is slow download speed? 
Run a speed test
Before diving into some steps to improve download speed, it's important to run a download speed test to get a good sense of how fast your download speed is.
Speedtest by Ookla, MySpeed, Speedofme, Fast.com, etc are some of the most notable testing tools nowadays.
What they all have in common are simplicity and accuracy.
To use these websites, follow these steps:
Step 1: Visit the website (for example https://gospeedcheck.com/) 

Step 2: Click the "GO" button on the screen

Step 3: Check the results
Have a look below for more details: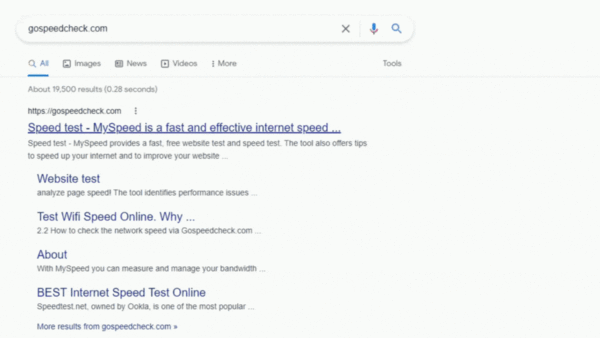 Using MySpeed is easy
What is a high download speed?
If it is higher than 25 Mbps, it's sufficient for your daily online activities.
What is a slow download speed?
If your current download speed is lower, it's slow.
It's time to find ways to increase it.
For more information, read on…
Simple ways to increase download speed
Knowing the current download speed and the hidden causes, it's time to swipe the problem away.
Apply the following tips as soon as possible!
#1: Scan your computer for viruses
Installing anti-virus software is a great way to protect your computer from malicious viruses, thus increasing download speeds. 
To ensure the quality of anti-virus software, you can install and use paid software that has an expiration date. 
In case your computer fails, you can reinstall the computer system.
In order not to access websites or malicious software, you can also install a firewall system inside your computer.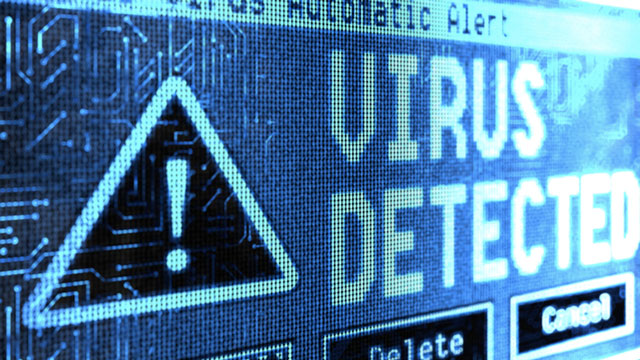 Scan your computer for viruses 
#2. Upgrade your Internet package
Your registered Internet connection may fail to handle multiple devices or activities in your house, leading to slow download speed. 
So, consider upgrading to an Internet plan with higher speeds that can fulfill your needs.
Below are some of the best high-speed Internet providers for 2022.
Consider one of them!
| | | | |
| --- | --- | --- | --- |
| Provider | Price | Max download speed | Max upload speed |
| AT&T Fiber Internet | $180.00/mo | 4,700 Mbps | 4,700 Mbps |
| Xfinity | $299.99/mo | 3,000 Mbps | 3,000 Mbps |
| Frontier Fiber | $54.99/mo | 2,000 Mbps | 2,000 Mbps |
| Google Fiber | $100.00/mo | 2,000 Mbps | 1,000 Mbps |
| WOW! Internet | $64.99/mo | 1,000 Mbps | 50 Mbps |
| Verizon Fios | $89.99/mo | 940 Mbps | 880 Mbps |
#3. Use IDM software
Slow download speed can affect the progress of your work, study, and playing games. 
To be able to improve download speed, you can use IDM software.
It manages the download speed from the Internet to your computer.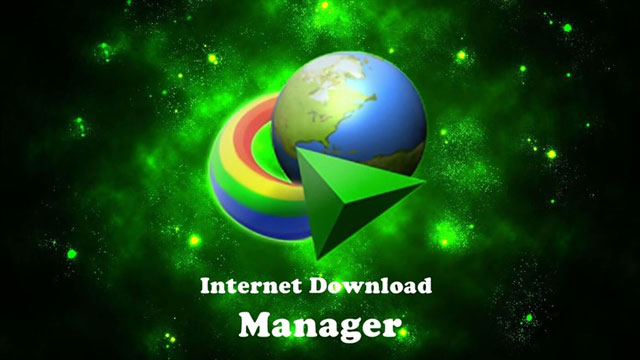 Using Internet download manager
To be able to use this software on your computer, follow the steps below:
Step 1: Open IDM, select option -> select connection item and change the specifications as follows: LAN IDM -> you set it to 10000000
Step 2: Adjust the information in the Scheduler section, select the file in the queue item and select the number 1 in the download box.

Step 3: Select the maximum download speed of 512kbs/s by clicking on the IDM icon on the work bar -> select speeds limited -> select settings - settings -> Click ok to confirm.
In addition to IDM - the software that helps you to adjust and increase the download speed as above, you can also apply a number of ways. 
Flashget, Chromium + software, or changing the specifications in the settings are good.
Those ways aside, you can also try others such as restarting your computer or router, using a wired connection, turning off background apps, etc.
Some notes when downloading
In the process of downloading files from the Internet, you need to pay attention to some specific issues as follows:
Do not download too many files at the same time

Check and set up a Proxy or VPN as needed to increase the download speed of your computer.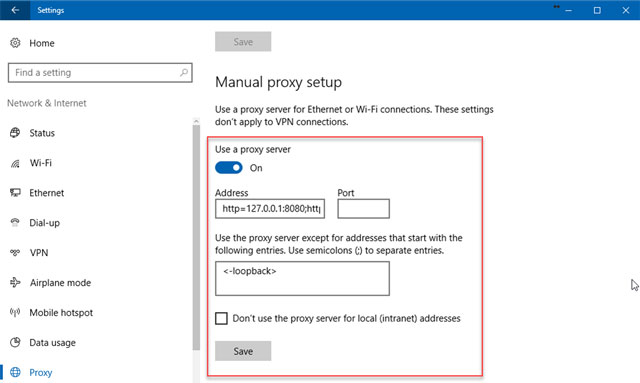 You can use a proxy
Choose the best time to have the best possible network transmission speed in the early morning or late at night.
It's because fewer people access the network at that time, and avoid downloading at peak hours to avoid falling into a "congestion" situation.
Do not upload items or files online while you are downloading

Remove unnecessary software and applications from your computer to reduce weight and improve download speed.
Frequently Asked Questions (FAQs)
1. Can my neighbors slow down my Internet?
Even if you're on distinct networks, the fact that you and your neighbor are utilizing the same WiFi could be the cause of its slowness.
Using the same channel as your neighbor can result in device interference between one or both of your routers.
2. Does VPN make your Internet slower?
Simply explained, a VPN will slow down your Internet connection since it adds an extra step for your Internet traffic to pass via the VPN server.
However, a fast premium VPN like NordVPN won't typically cause you to experience any extra latency; the user won't typically feel the slowdown.
3. Is wireless connection slowing down the Internet?
The WiFi signal is typically to blame for poor download speeds rather than your service provider or connection speed.
It is the kind of link that functions with the aid of a microwave or radio frequency signal.
Thus, many elements in your home may have a detrimental effect on the strength of your WiFi signal, such as microwaves, walls, floors, ceilings, etc.
Wrapping up
Now we've come to the end of today's post. After reading this article, we hope you know What is slowing down my download speed? and discover ways to fix it. If you like this post, comment below to share your opinions with us!