Top wifi speed test & Chrome extension to test speed wifi online
Sep 28, 2022 - Views: 580 Share
Slow Wifi speeds? Are you having several Internet issues?
The fast way to know that is to use a wifi speed test. How to test speed wifi online?
This post will guide you to conduct a speed test as well as suggest the list of the top Wifi speed test site & Chrome extensions you should try.
Let's find out.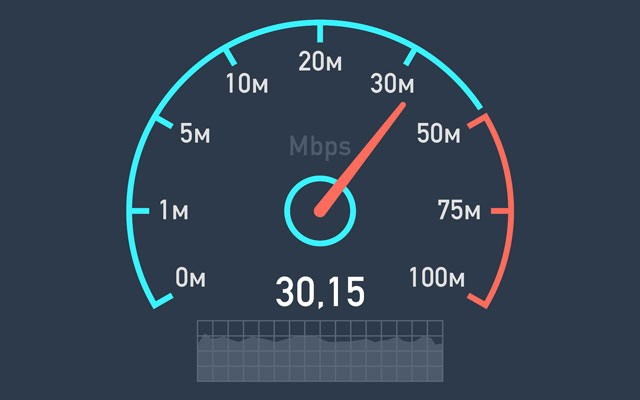 How to test speed wifi online?
Top wifi speed test: Online free website
Speedtest Ookla
Ranking the first position of our list is Speedtest Ookla which is packed with many good features. This wifi network speed test online measures your Wifi speed through 3 main parameters: ping, download and upload speed. 
Besides, you are able to find out useful information relating to the Internet network all over the world in this website. There are thousands of research, reports of internet ranks worldwide on the Speedtest Global Index.
With a free wifi speed test, there are a lot of useful information. It is easily understandable when Speedtest Ookla has millions of users around the world.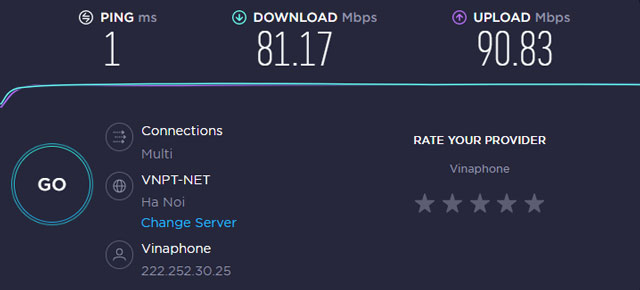 Wifi speed test online: Speedtest Ookla
MySpeed
The 2nd name on our list is MySpeed. Apart from providing users with results of 3 main parameters like Speedtest Ookla (ping, download speed, and upload speed), MySpeed also brings in useful internet articles to users. Those articles can be about download speed test, upload speed test, ping speed test, or google speed test… That said, you can find any network information on MySpeed's blog.
Furthermore, are you often annoyed by advertisements on free wifi speed test online websites? Don't worry, MySpeed is free of ads. With just a click and a few seconds, you can know your current Wifi performance.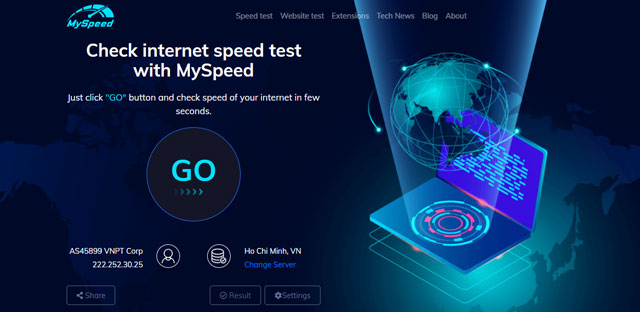 Just a click to run MySpeed 
AT&T Highspeed Internet Speed Test
Another good online wifi speed test we want to introduce to you is AT&T Highspeed Internet Speed Test. Not only measuring ping, download, and upload speed but AT&T also provides a result of jitter. This speed refers to the variability in ping over time.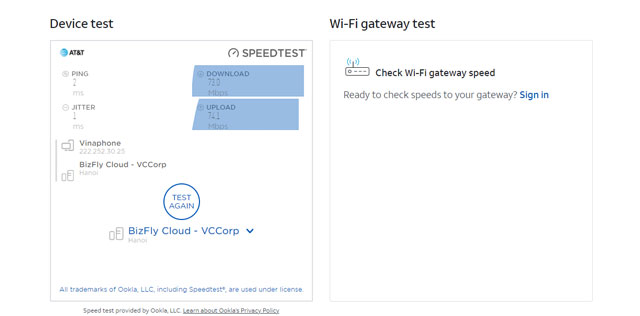 AT&T Highspeed Internet Speed Test
This tool is supported by Speedtest Ookla, thus, you can trust its results. Thanks to its simple interface, users can be easy to conduct tests and understand results without deep knowledge. Of course, it's free. Let's visit https://www.att.com/support/speedtest/ and take a test.
Top wifi speed test: Free Chrome extension
Aside from using wifi speed test websites, you are able to install Chrome extension and take a speed test easily anytime you want. Here are 2 extensions that are well appreciated. 
HTML5 Speedtest by Ookla
Again, we can not ignore the name of Speedtest Ookla. It also provides a Chrome extension helping users to test speed wifi online in an easy and convenient way.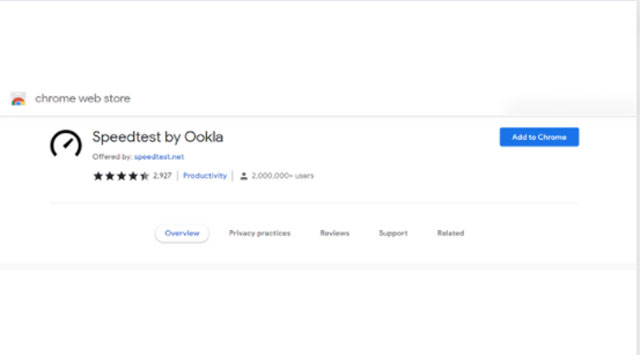 Install Speedtest Ookla extension
Go to Chrom web store and install Speedtest by Ookla extension. Now you can measure Wifi speed anytime quickly without visiting its website and running a speed test. This extension also checks basic parameters such as ping, jitter, download, and upload speed. Is it great? Let's try it out.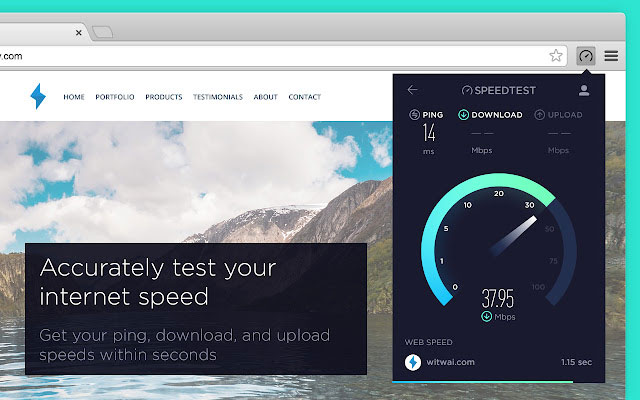 Screenshot of Speedtest extension results
Fast Netflix
Is your Wifi speed good enough for watching Netflix? How to check your internet speed? FAST Netflix extension can help you to do that.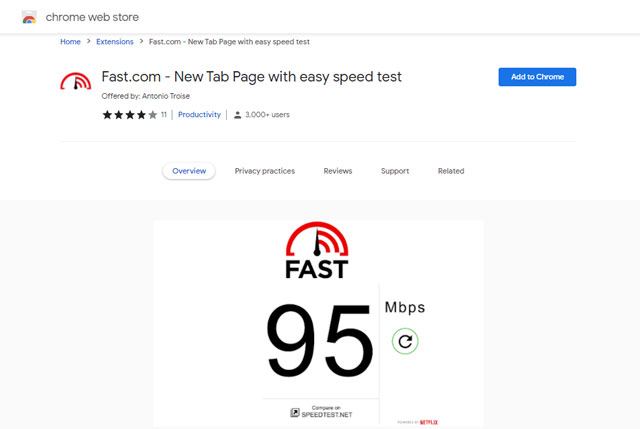 Fast.com Chrome extension
See more: wifi speed test online
Fast is an easy-to-use tool that allows users to assess the speed provided by their ISP. Especially, people who often stream content on Netflix, checking download speed is essential to make sure to get a stable online experience. After installing this extension, it's convenient and saves time to know the network situation. 
That's all our suggestions of the best wifi speed tests (websites and Chrome extensions). Depending on your demand, you can try one of them respectively before getting the best one for you. Visit MySpeed to get more useful information.