Wonder where & how to test my internet speed free? Here's the answer
Sep 22, 2022 - Views: 219 Share
If you are experiencing interruptions and wonder whether your internet speed is as high as the speed advertised by the ISP, it's helpful to take a speed test. But how to test my internet speed free? What are the best tools for internet speed test free? Check out this post to find out now!
Top apps and webs for internet speed test
First, let's take a quick look at the top popular speed test tools as the followings.
Meteor by OpenSignal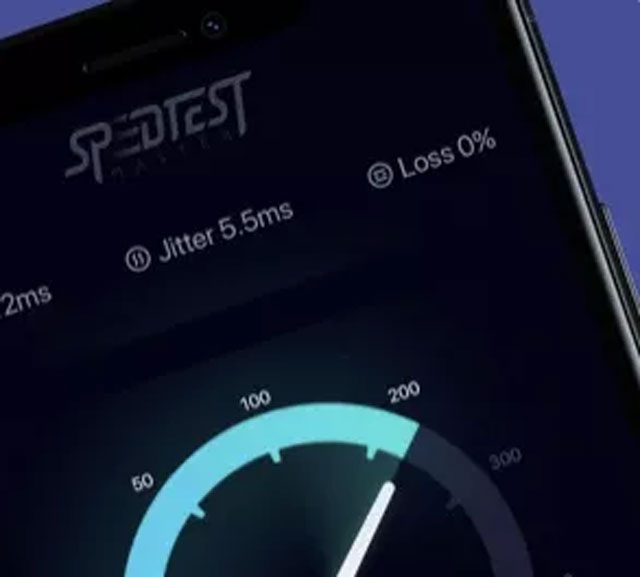 Meteor by OpenSignal for speed test
Meteor by OpenSignal is a quick, independent speed-test application that provides accurate results. It's not only free and available on both iOS and Android, but it also tells you how fast your internet is. 
Speed Test WiFi Analyzer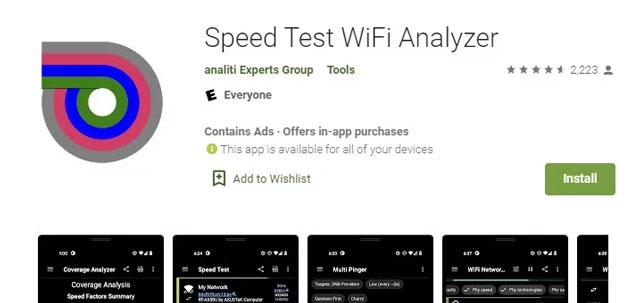 Speed Test WiFi Analyzer app
Speed Test WiFi Analyzer isn't the greatest speed test tool, but it's certainly helpful. The program's functional design provides you with highly detailed information without any irrelevant stuff.
Speed Test WiFi Analyzer is available on Google Play and Amazon Appstore. There isn't an iOS version, unfortunately. The software is free to download, but you may pay a $1.99 fee to eliminate adverts. 
See also: Top websites to check internet speed
Speedtest by Ookla  (iOS, Android, Windows, Mac)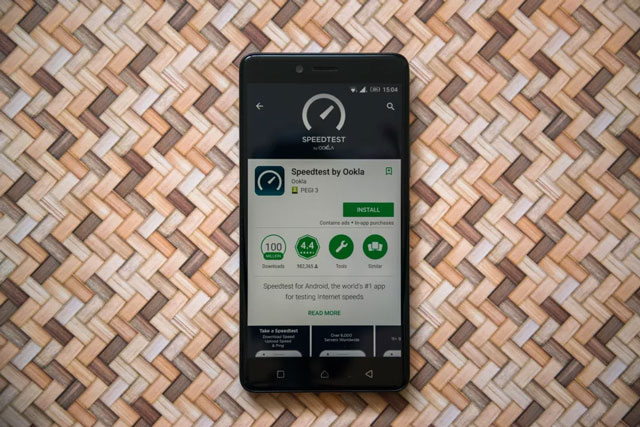 Ookla's Speed Test - the most popular app
One of the most popular applications is Ookla's Speed Test. It has not only appeared for a long time, but it also provides reliable testing for free.  Because the app has free internet speed checks, it contains advertisements. On both iOS and Android, there is an option to eliminate advertisements for an additional 99 cents. This option is not available in the Windows or Mac versions.
The FAST Speed Test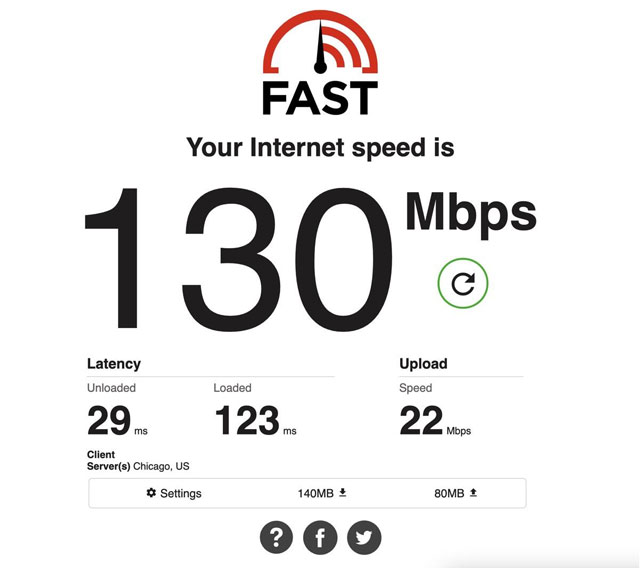 The FAST Speed Test for free 
Netflix is the creator of the FAST Speed Test. It may be downloaded as an app or viewed online at Fast.com. The FAST Speed Test has a 3.9-star rating in Apple's App Store and a 4.4-star rating on Google Play. The app and web versions both have a basic layout that is helpful for rapidly assessing your network speed without being bombarded with adverts.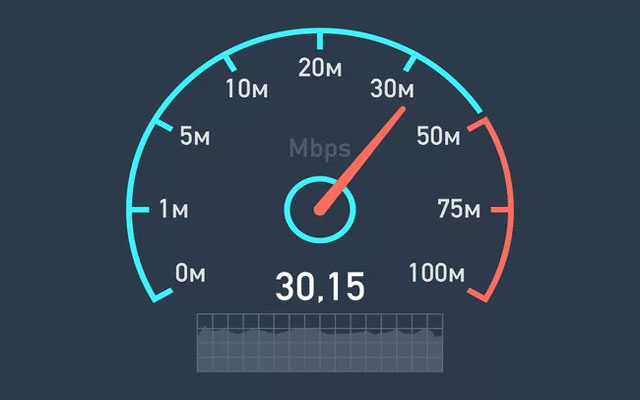 Internet speed test for free
Quick tips to know before running a speed test
Before taking a speed test, it's good to be sure that no one else is accessing the internet at that time. Your speed test results will be affected if someone is streaming Netflix, for example.
In addition, don't forget to check and see if any programs are running in the background on your device (PC, smartphone, tablet, or others). Close these things to guarantee the accuracy of your speed test results.
If you use a speed test app on your phone, make sure your WiFi is tuned to a 5Ghz bandwidth (if possible), and stay as close to the router as possible. 
You also need to ensure no barriers between you and the router.
Plus, if you are testing speed on a laptop or desktop, we recommend using the wired connection via Ethernet cable instead of WiFi.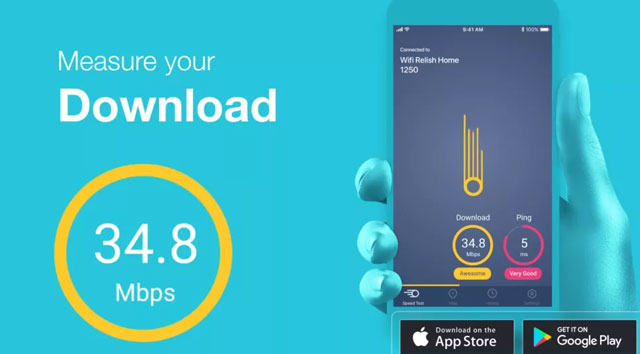 Measure your download by some popular apps
Some closing thoughts
Don't be amazed if you're not experiencing the maximum speed your ISP proposes. However, if your connection is much slower than offered, a number of variables might be in effect. It could be a problem with your equipment, or it could be a problem with your ISP. Most ISPs include a technical help website where you can see whether they're aware of any issues with their service.
Ref:
https://www.tomsguide.com/news/best-speed-test-apps-test-your-wi-fi-and-internet-speed
https://www.pcworld.com/article/447638/how-to-test-your-home-internet-speed.html