Slow internet speeds? 8 Hidden Reasons for Your Slow Internet
Sep 27, 2022 - Views: 1782 Share
Why is my internet so slow?
What could be the cause of my slow internet speeds?
Is it due to congestion or router issues?
Well, the slow speed problem is a huge issue for online gaming, Skype video calls, downloading files, streaming videos and music, video conferencing, and many other high-bandwidth activities.
There are several factors that can affect the speed or latency of your Internet connection and we have outlined several below.
What is my internet speed?
Running a wifi internet speed test is the simplest and quickest way to know how fast your internet connection is. So how to check internet speed? There are a couple of sites out there that you can use to measure your own connection speed. Speedtest.net or Gospeedcheck.com are reliable ones that can estimate the speed of your connection by measuring latency (ping), download, and upload speed and then comparing these measurements against a set of known values. 
What's my internet speed?
Your Internet speed is a measure of how fast data is transported from your Internet Service Provider (ISP) to your computer. Your internet speed depends on multiple things, including the distance between your computer and the router that serves your home or office, interference from other devices in your area, and congestion on the network at any given time.
Slow internet speeds, why?
If you're working from home or telecommuting to a corporate office, your Internet connection is extremely important. It's the lifeline that allows you to participate in work activities, do research, and connect with people all across the world. There is nothing more frustrating than experiencing a slow internet connection. This guide will help you to find out possible reasons and the solutions to fix your slow internet.
1. Multiple devices connected to your network
Overcrowding occurs when multiple devices join the same network and compete for access to the same router. This translates to poor streaming quality or buffering, latency during gaming, and extremely slow browsing speeds.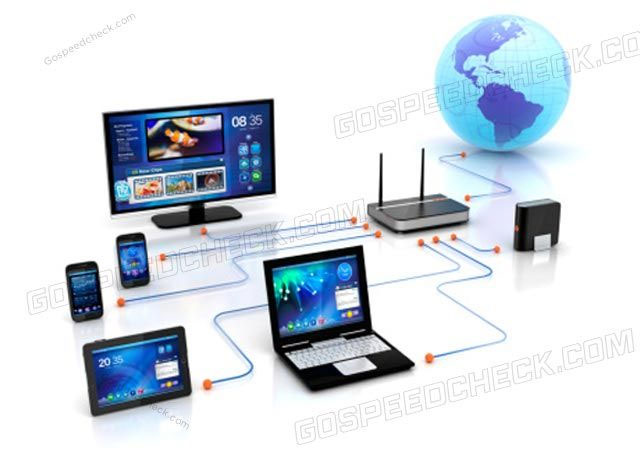 Wifi internet speed slow
To put it simply, the more devices you bring, the slower the network becomes for all of them. For example, suppose you purchased a new laptop but the old one continues to idle and connect to the network. Even when it is not in use, it continues to consume bandwidth for updates and other background activities.
How to limit internet speed on wifi users? You may need a browser and an active wifi router
2. Problems with your router
If you've tried everything to speed up your internet, and you're still frustrated with your lagging troubles, the problem may not actually be your internet connection but your router. Because your router lies between your modem and your devices, it has the potential to slow down your connections. Consider it a small computer that is solely responsible for routing network data to and from your devices. When it's overburdened, like a traffic cop at rush hour, connections come to a halt.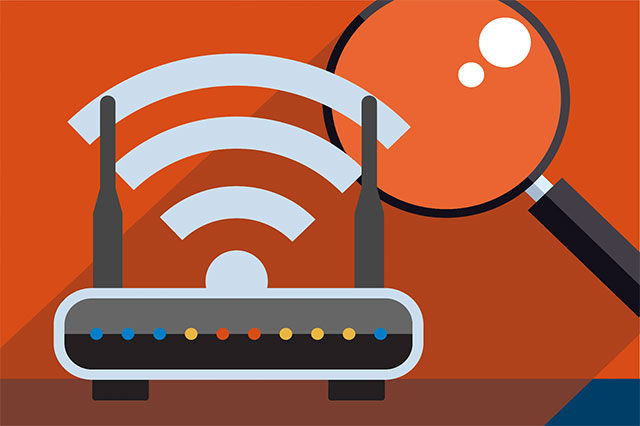 Wifi router slow internet speed
If your router is outdated and unable to keep up with today's technology,  it could cause slow internet speeds.
For example, if your plan only enables 100 Mbps, obsolete routers and network equipment will most likely not limit your connections. If you have a gigabit plan but your old router only supports 300 Mbps, your wireless connection will be as slow as a snail.
3. Your outdated device
You've just run an internet speed test to find out that your internet is slow.
It's possible that the issue isn't with your internet connection, but with the device you're using. Your computer, tablet, phone, or game console may be out of date and unable to handle today's Wi-Fi speeds.
Your online experience will be limited if you do not have a network adapter that supports the speed of your internet plan. In recent years, there have been many developments in internet technology, and newer network adapters have been designed to enable these advancements. Older computers may have older network adapters and may be unable to keep up with modern internet speeds.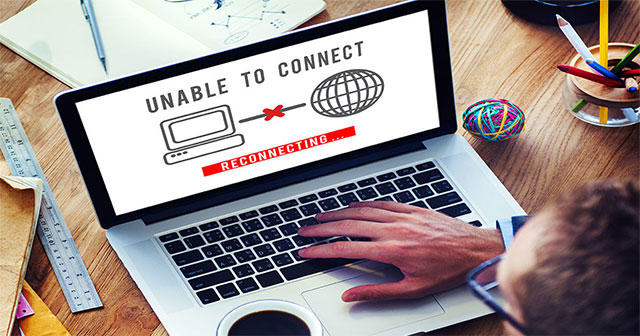 Slow wifi internet speed
In addition, outdated drivers could be the source of a poor internet connection. If your network adapters support the speed of your internet plan but your internet still runs slowly, your drivers may need to be updated.
4. Weak wifi signals
It's possible that your internet is working well, but your Wi-Fi (which links you to the internet) is experiencing signal issues. A faulty Wi-Fi connection may appear to be an Internet connection issue, especially if it affects all of your home's gadgets. There are numerous reasons why you may have a poor Wi-Fi signal. Wi-Fi signals can be interfered with by walls, distance, and even microwaves.
With too many devices nearby, the airwaves may become crowded, especially if you're utilizing 2.4 GHz rather than 5 GHz, which can accommodate a lot more devices. This is a particularly prevalent issue in more densely populated metropolitan locations, such as if you reside in an apartment complex with neighbors who have a slew of wireless routers and other gadgets.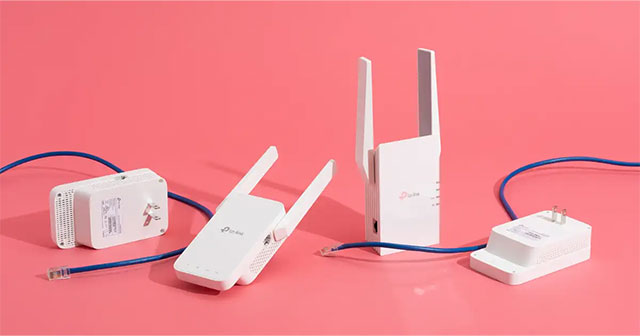 Does a wifi extender slow down internet speed?
Does a wifi extender slow down internet speed? The answer is no. WiFi extenders have no effect on how fast or slow internet speeds are. WiFi extenders are intended to amplify the WiFi signal emitted by the modem and distribute it around the house or wherever you are.
5. Crowded channels at peak times
Wi-Fi channels make data transmission and reception easier. When you have too many connections, you may experience a bottleneck, slowing down your broadband. You may be able to switch to less crowded traffic lanes depending on the channels your router utilizes.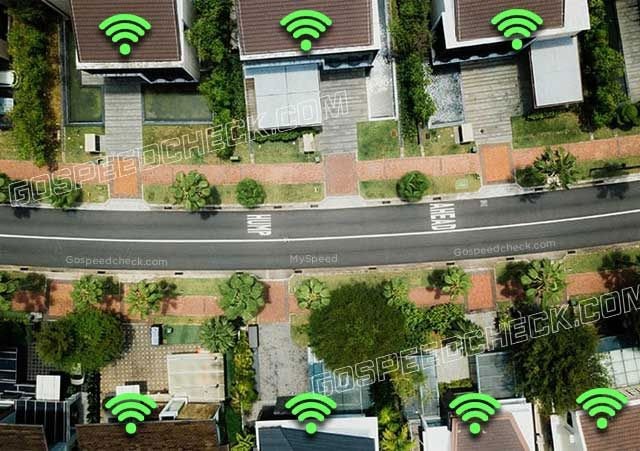 Crowded channels at peak hours
Cable internet consumers may experience slowdowns during peak hours when everyone in the area is online at the same time. It's similar to traffic on your home network, but on a far greater scale. In this case, you and your neighbors are competing for the same bandwidth.
6. Bandwidth-hogging apps
If you're constantly experiencing slow internet performance, you might be the victim of bandwidth hogs. When an app on your device is downloading or uploading large bursts of data – such as from games, live video, software updates, and music download services – the burst can disrupt your internet connection and significantly slow down your overall web speed.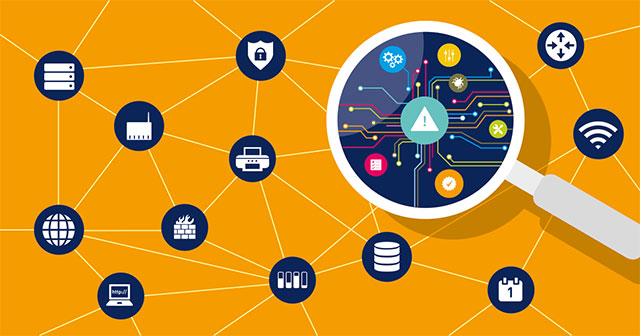 Wireless internet speed test
Also, too many apps and applications running in the background may cause your computer, let alone your internet connection, to slow down. The real issue emerges when you have multiple applications running, each of which requires bandwidth as well as CPU resources.
7. Spyware, viruses
When you're on the Internet surfing from your home, are there times when your Internet connection feels a little...sluggish? That might not be just in your head. Many of us have been affected by the notorious spyware and viruses out there that can slow down your computer's performance. Virus restricts the amount of data flowing between your computer and the internet by consuming space on your CPU.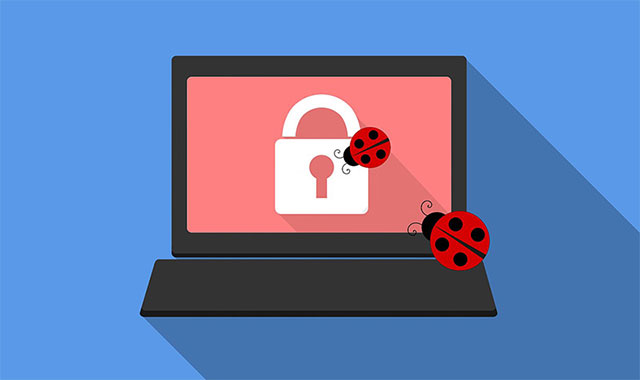 Test wireless internet speed: What causes slow internet
This becomes an unnecessary burden for you and slows down your internet connection. These malicious programs invade your computer, slow it down and make surfing the web a frustrating ordeal. Most importantly, some can even be used to steal sensitive information like passwords, credit card numbers and other personal data.
8. Problems with ISP
Your Internet Service Provider (ISP) is the reason for slow internet. It has been proven in the past with surveys and studies that the actual company you subscribe to is losing data packets along the route due to their old infrastructure, outdated management systems, and so on. All of this leads to a generally poor online experience as well.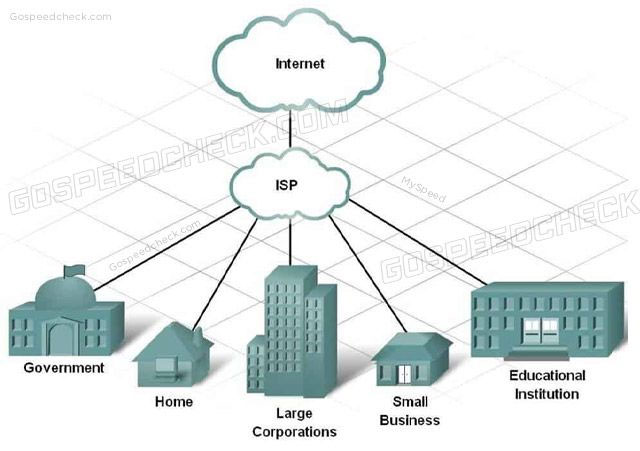 Problems with ISP
Besides, your ISP could be throttling their internet connection on purpose, slowing down upload and download speeds to an excruciatingly sluggish crawl. While these suspicions have been repeatedly denied by the ISPs, they couldn't really say much – because they weren't actually throttling your connection, but instead putting it into a mode that allows them to serve you far more ads than usual. 
External factors that affect Internet speeds
Unfortunately, there are some events and conditions over which you have no control. Even if you have a fast connection, external factors such as busy websites or spreading computer viruses can cause the entire web to slow down.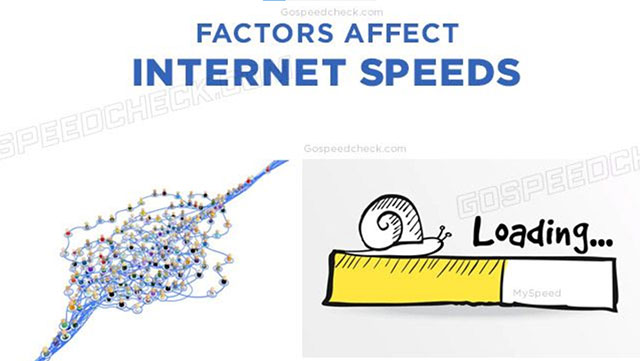 Speed test wireless internet: Factors affecting internet speed
Popular websites might get overrun with visitors. When a television commercial mentions a website, for example, numerous individuals may attempt to visit the site at the same moment. You may experience delays if the website is not equipped to manage the demand.
Congestion on the local Internet
Local network congestion might also cause slower-than-normal connection speeds. These slowdowns happen when a large number of individuals try to connect to the Internet at the same time, and they happen most often during peak activity periods, such as after school when children return home and connect to the internet.
If you're on a business network, your Internet performance may be impacted by general network and proxy server usage. Most network administrators monitor Internet usage and try to prevent users from doing things like downloading huge files during peak hours. If you notice that your Internet access is occasionally slow, you should talk to your network administrator about it.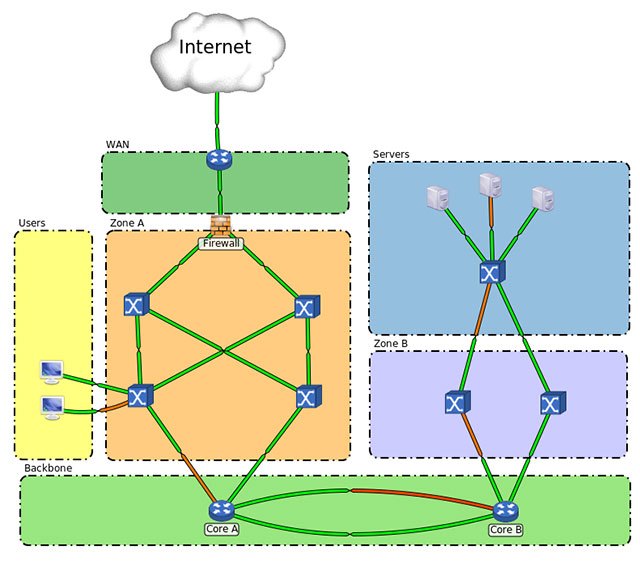 Wifi internet speed slow: Network congestion
Your internet plan is too slow
If your internet-only slows down when there are too many other people online at the same time, you're definitely using more data than your plan permits.
Your internet plan includes a certain amount of bandwidth, and if there is more information trying to transfer than there is bandwidth, you will experience traffic congestion.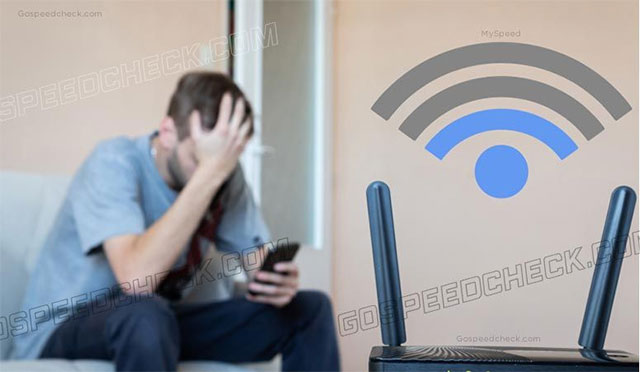 Your internet plan is too slow
Consider your internet connection to be a road that leads straight to your home. At any given time, one car's worth of people (or internet data) can arrive at your house. If three cars are trying to get there, they will have to queue to get to your property.
How to know your internet is slow?
Everyone recognizes slow internet when they see it, but your computer will not expressly notify you of the problem. Instead, if you click on a link that takes more than a few seconds to load, your connection speed will most certainly reveal itself. 
Or when a YouTube video keeps buffering, leaving you staring down that never-ending wheel. Perhaps you're on a Zoom call where everyone is frozen and you're told, "Your internet connection is unstable."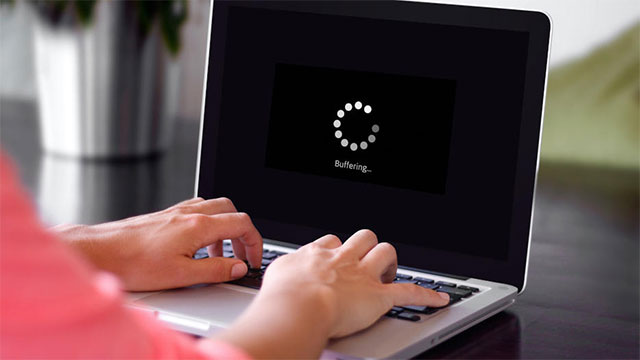 Wifi internet speed test: Why internet speed is slow?
Regardless of these warning indications, a quick wifi internet speed test, Mediacom wireless internet speed test or Verizon wireless internet speed test will provide you with a measured estimate of the stability of your connection. 
This speed is determined by how much data your connection can download or upload each second, which is displayed in megabits per second (Mbps).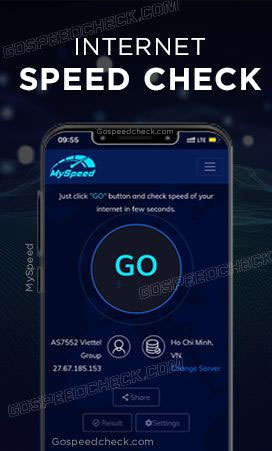 Use an internet speed check to measure internet connection
Being aware of what causes your slow internet connection will be helpful to figure out ways to increase internet speed.
What is the difference between wifi and high speed internet?
Is high-speed internet the same as wifi? WiFi is basically a wireless method of connecting your device to your home network.
High-speed internet, as known as broadband internet service, refers to any type of internet connection (wireless, cable, DSL, and satellite Internet) that has fast speeds of more than 25Mbps, according to the Federal Communications Commission (FCC).
Fiber-optic internet is the best high-speed internet because it employs ultra-thin fiber-optic connections to transport data at nearly the speed of light. Fiber is ideal for competitive gaming because it provides equal upload and download speeds—as fast as 1 gigabit per second, or 1,000 megabits per second.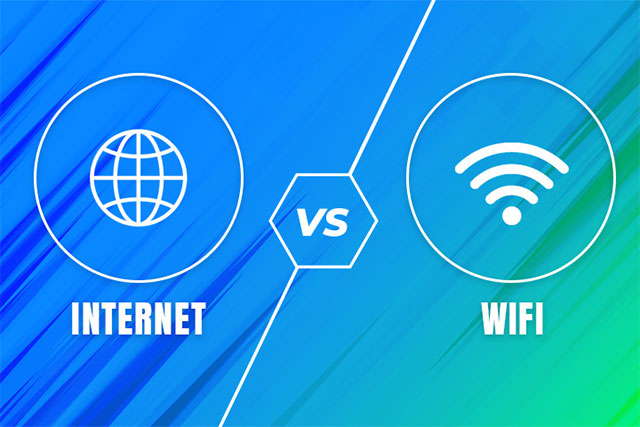 What is the difference between wifi and high-speed internet
There are numerous advantages to having broadband internet service. Users can view more sophisticated web material, like embedded video or Flash-based games, at faster speeds. Additionally, users can converse on the phone while connected to the Internet. Customers could not do this with dial-up service. If you have numerous computers and users in your home, broadband service will allow most of them to be online at the same time with a simple network configuration.
https://network-from-home.com/home-network/does-an-old-computer-affect-your-internet-speed/
https://www.highspeedinternet.com/resources/why-is-my-internet-so-slow
https://support.microsoft.com/en-us/windows/why-is-my-internet-connection-so-slow-c68cf021-c5cf-db6f-eade-7c9d8bd78aa1
https://www.cnet.com/home/internet/experiencing-slow-wi-fi-it-could-be-caused-by-internet-throttling-heres-how-to-tell/#:~:text=Slow%20internet%20speeds%20can%20be,Fi%20could%20be%20bandwidth%20throttling.
https://www.howtogeek.com/341538/why-is-my-internet-so-slow/