Nighthawk router keeps dropping Wifi: 2022's real tips [Solved]
Oct 19, 2022 - Views: 5701 Share
Even though Netgear routers are among the greatest, they occasionally experience technical issues, such as the Nighthawk router keeps dropping Wifi when in use.
Indeed, the most frequent issue with routers is network dropping.
During this problem, the user is unable to access the router.
There are numerous causes for the network drop issue with Netgear routers, but in the majority of situations, a hardware issue was to blame.
You do not need to panic if you are experiencing this problem because this article will help you solve this problem.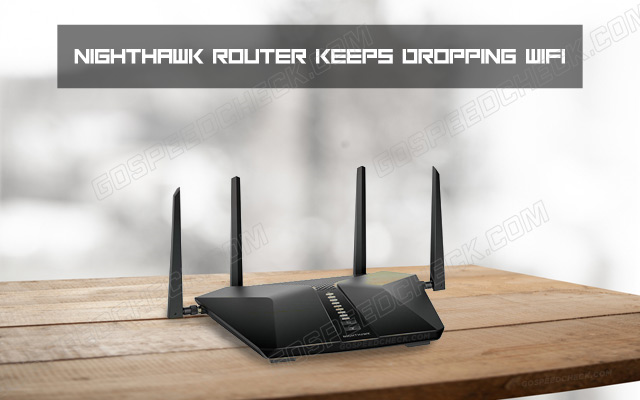 Nighthawk router keeps dropping Wifi issue
Why Nighthawk router keeps dropping Wifi?
Several reasons are causing unstable Nighthawk router Internet.
So let's have a look at why does my Nighthawk router keeps dropping Wifi:
A temporary glitch
Small issues like prolonged device uptime negatively impact Wi-Fi connectivity. 
It's normal to experience brief hiccups periodically; this shouldn't raise alarms.
Make sure to restart your router at least once a week for maintenance purposes to increase uptime to avoid this problem.
A power outage 
If you suddenly lose power, your WiFi connection can be spotty or nonexistent. 
If so, do not be alarmed; a simple fix is available. 
You can resume your work after restarting your router.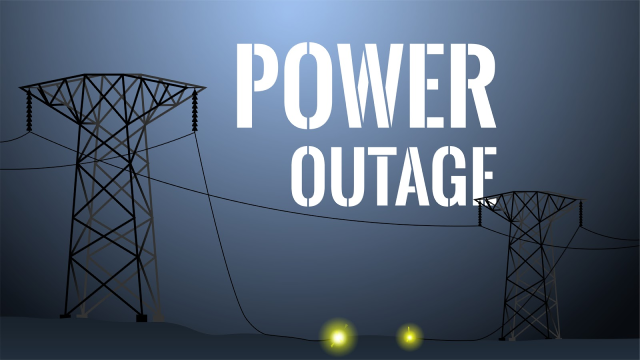 Power outage 
The device is out of range
Why my Nighthawk netgear router keeps dropping Wifi?
Your Netgear router and device's location affect WiFi performance.
Every time your device goes beyond your router's coverage area, your network will frequently be interrupted.
If your router is tucked away in a closet, a house corner, or several rooms away from your device, WiFi coverage can be poor.
External obstruction
Near your router, large metallic objects or electronic devices may interfere with WiFi signals.
It is ideal if the gadget can see the router. 
The gadgets will have a dependable WiFi connection as a result. 
The connection will perform better and be more reliable when there are fewer physical obstacles between the device and the router.
The malfunction of the router
When the router loses its network connection, it may occasionally result from a hardware issue brought on by physical harm, debris, or extreme heat. 
On the other hand, the problem might be brought on by software and be easily fixed.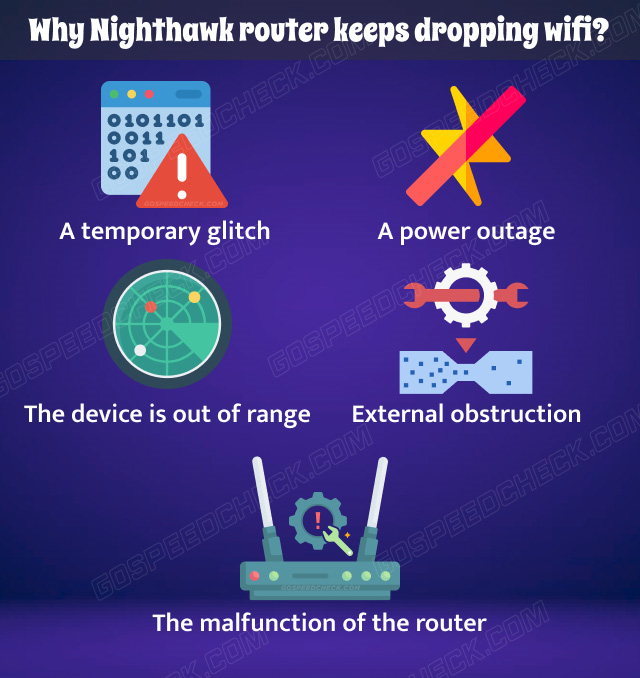 Reasons for Netgear's unstable Internet
How to fix Nighthawk router keeps dropping Wifi?
After you've identified the issue of why my Nighthawk router keeps dropping Wifi and have a general notion of what it might be, it's time to find a solution.
There are eleven effective methods to fix the Netgear Router dropping network issue:
Reboot the router
Resetting your NETGEAR router is a good technique to fix a broken device like the Nighthawk A7000 router keeps dropping Wifi.
Rebooting the computer occasionally works to fix basic connectivity issues. 
Your WiFi settings are kept after a router reboot. 
You only need to:
To turn off the router, press the power button

Take a 30-second break

Press the Power button to restart the router.
It could take up to two minutes to reboot your router.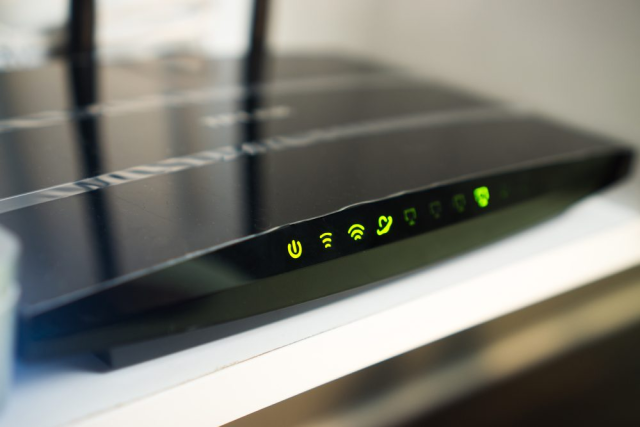 Reboot the router
You might prefer to try toggling your Netgear router's settings using the web interface if your router is unavailable or unable to run the Nighthawk app. 
To do this, follow these steps:
On a connected device to the router's network, launch a web browser.

Visit http://www.routerlogin.net and log in. The login screen appears, where you must enter the router's login information. 
The password is the same as when you first logged in, even if the username is "Admin."
When you successfully log in, the Dashboard will be shown.

From the drop-down menu under Advanced, choose Reboot.

Select Reboot by selecting the three dots in the top right corner of your router.

Be patient and wait for the router to restart.
Ensure the device is in range
Make sure that your device is within network range if you aren't using the PC where your router is installed.
Otherwise, every time you leave the network's coverage area, you'll lose connection, which could get frustrating after a while.
You should probably examine your Netgear router's antennas if you notice that the area covered by your network is getting smaller with time.
The range you'll be getting linked to may have been reduced if they had actually fallen to the ground.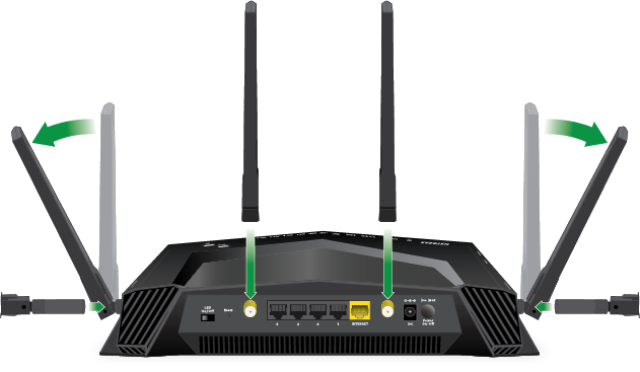 Check the router's antennas
Disable guest network feature
If you look beyond Netgear, you'll discover that ghost networks are to blame for additional problems of persistent WiFi disruptions and sluggish Internet speeds.
Here are the procedures to take to disable any features that you could have unintentionally enabled when setting up the router:
Go to http://www.routerlogin.net's router login page first.

Using your Netgear account, access the control panel.

Click the BASIC tab's Wireless 

Remove the checkmark next to "Enable SSID Broadcast function"

Verify by selecting "Apply"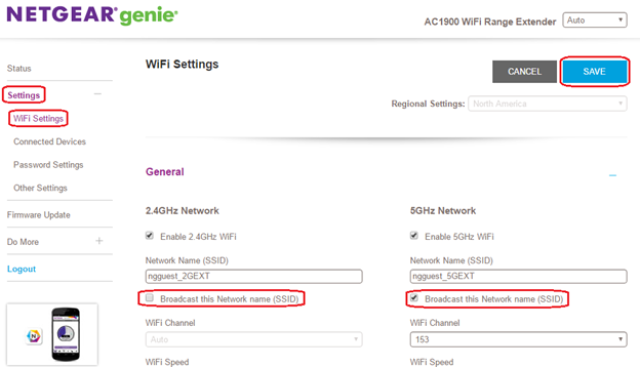 Disable guest network feature
Ensure nothing is blocking the signal
A network-interfering device may be the cause of your Netgear router's intermittent WiFi outages.
Try moving the objects farther away to see if that would resolve the issue.
If they do, you might want to think about moving the objects somewhere to avoid another signal outage.
Examine the router's settings
If you are currently using high-speed service, it is recommended to switch to a network with a lower band.
Attempt turning off any network filtering and isolation security software or changing the WiFi channel settings to mixed mode.
Disable VPN
The VPN software essentially switches your IP every few minutes, requiring your network packages to travel to the location it selects and then return to your house.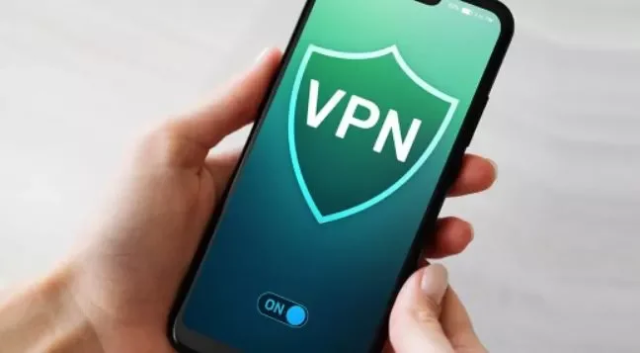 Disable VPN
Therefore, before taking any further action, be careful to disable any VPN software.
Update the router
Through the manufacturer's Netgear app or the control panel, you may verify and upgrade the most recent version.
Doing so can help fix the problem of the Nighthawk R9000 router keeps dropping Wifi.
How do I get Netgear app?
You may download the Netgear app from Google Play or the App Store.
If you're concerned about how your router will be detected, all you need to do is turn on Bluetooth on your phone and hold it over the router.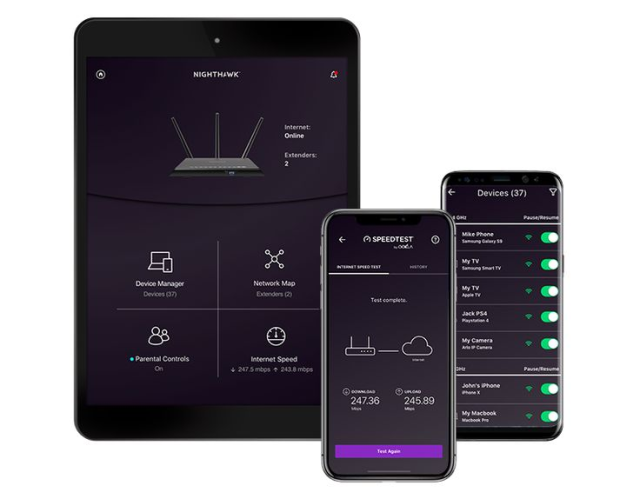 Netgear app
When you've got Netgear app, follow the following steps:
Open the app

Use your Netgear account information to log in

Go to Menu => Settings => Firmware version

Select Firmware Update

Select Check For Updates
After checking, you'll see if any firmware update is available.
Change WiFi channels
Some routers produce several Wifi signals. You might, for instance, have both a 2.4 GHz and 5 GHz network. 
Every network makes use of a unique network channel.
Any Wifi within a channel that is overloaded can experience interruptions.
Fortunately, you may alter the channel by going to Wifi networks in the Netgear control panel and selecting the network you want to establish.
Update network driver
For Netgear routers to operate appropriately, drivers must be installed. 
Your network will be broken if the drivers are outdated. 
A broken network driver can occasionally bring on the network drop issue.
You need to upgrade your network drivers to fix this problem, so take these actions:
Navigate to the Search box on the Taskbar to get started

Search for "Device Manager" in the search bar and select it

Right-click on the device you want to update and then choose.

From the drop-down menu, choose "Update Driver"

Choose "Search automatically for driver software updates"
Now, it's time to give the update procedure some time to complete.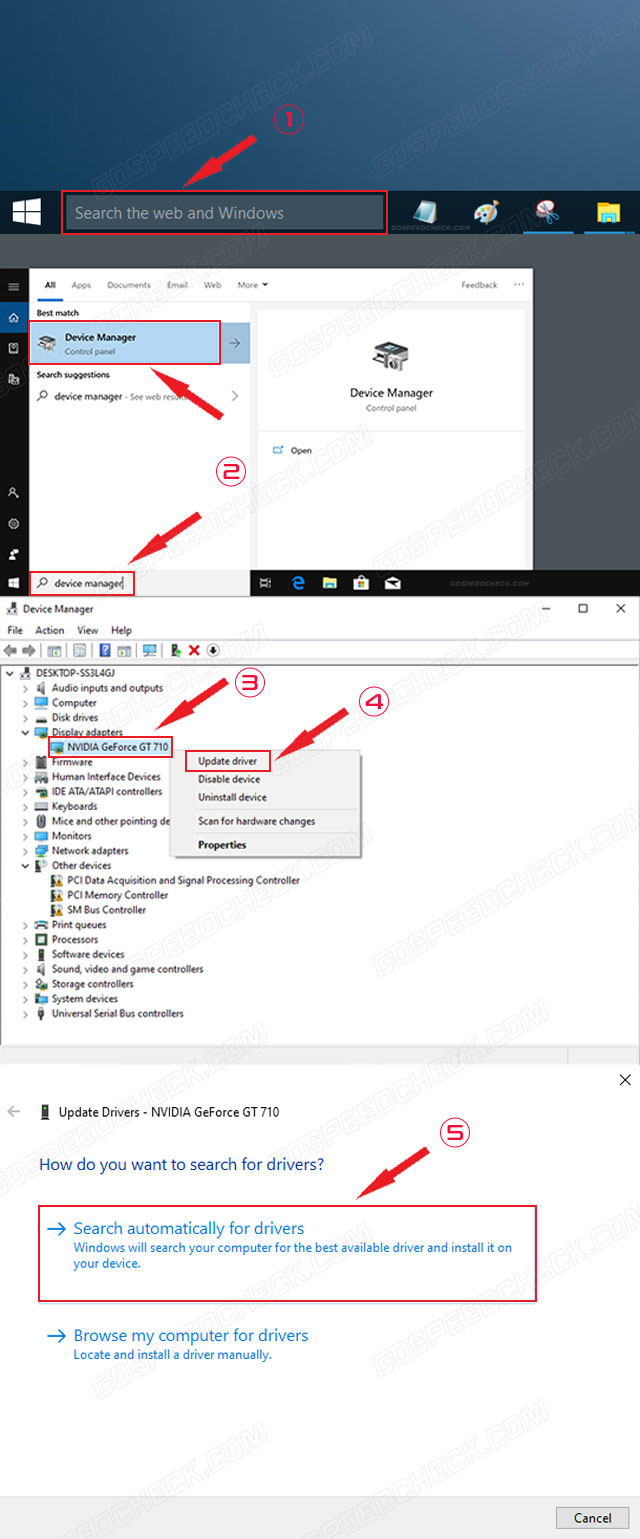 How to update network driver
Factory reset
All customized settings, including WiFi network names, security settings, passwords, and usernames, are erased when a factory reset occurs. 
The router has been returned to the factory settings that it originally had. 
You can also perform a factory reset if you forget your password.
However, after a factory reset, you won't reencounter many network outages.
Below are how to perform a factory reset:
Locate the Reset or Restore Factory Settings button on the router's rear and confirm that the power light is on.

The Restore Factory Settings button should be pressed and held using a paperclip or similar tool.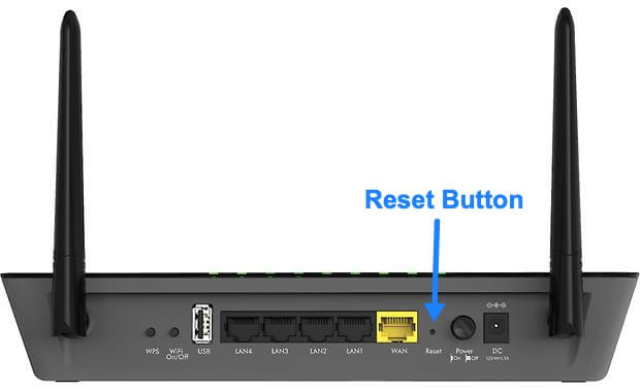 Factory reset Netgear's router
Remember this step as it may be helpful in case your Netgear Wifi extender not working.
Contact customer support
After trying all the aforementioned steps, you need to run a Wifi speed test to check if everything is ok.
Your Netgear will likely start working properly again if you attempt one of the following solutions. 
But if it shows you are having slow Wifi speeds, you should contact Netgear's customer support team. 
You could find it impossible to solve the issue from the comfort of your home.
Additionally, be sure to carefully read the instruction booklet. 
The problem might be brought on by something that can be fixed, such as a bad connection.
If you want to discover more, have a look at our post on TP Link powerline dropping connection.
Frequently Asked Questions (FAQs)
Why do I have to reboot my NETGEAR router every day?
There is a finite amount of memory in your router.
It may run out of memory if it operates continuously for a long time without rebooting.
It won't be able to function as quickly when this occurs, which slows down your Internet connections.
You may give your router's memory a fresh start by rebooting it.
How do I know if my NETGEAR router is bad?
Your router likely has indicator lights on the front or top of the device.
If there are any issues with your router, these lights can alert you to them.
If all of the indicator lights are off, there may have been a hardware issue with the device.
Reasons why Netgear Router keeps dropping wired connection?
Well, there is no single answer why netgear Nighthawk router keeps dropping Wifi. The same to the wired connection.
In case it happens to you, the following causes may be to blame for:
Guest network

Slow speed

Outdated router

Cable Internet
Conclusion
We expect that you will find our article section on the Nighthawk router keeps dropping Wifi to be helpful. If you still have questions about the Netgear router, please let us know in the comments.