More Chinese apps removed in a crackdown on personal data violations
Mar 31, 2021 - Views: 467 Share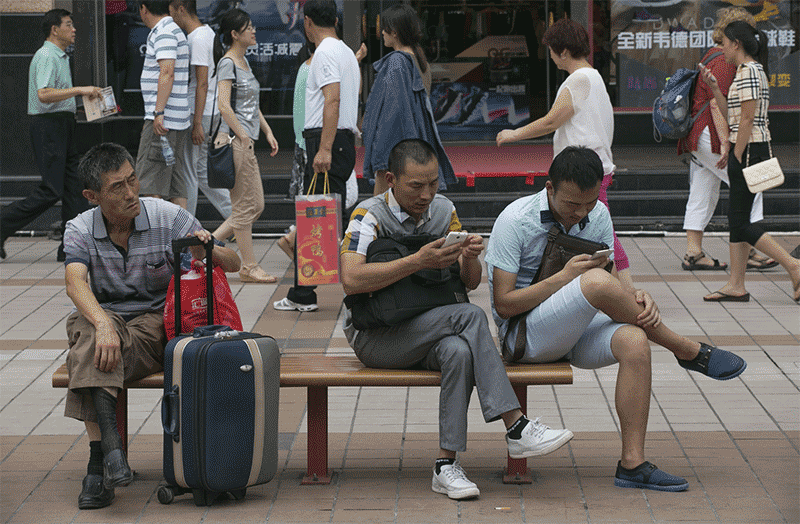 More Chinese apps removed in a crackdown on personal data violations
UCWeb of Alibaba Group Holding and Qihoo 360 with several apps are removed from major Chinese app stores after being accused by state broadcaster China Central Television (CCTV). The CCTV criminated them in intensifying Beijing's campaign against the unauthorized collection and use of personal data and other malpractices by tech companies.
Broadcasted on Monday, UC Browser and 360 Search were accused of providing fake medical advertisements. Both were no longer found on app stores run by Xiaomi and Tencent Holdings on Wednesday.
On Tuesday, China's Ministry of Industry and Information Technology (MIIT) also requested the country's biggest app stores to remove four apps in order to optimize users' smartphone performance by managing storage space and memory. According to MIT, these apps tried to trick users to download the software and violate regulations on personal data protection.
The ministry also said it arranged for regulators in Beijing, Tianjin, Shanghai, and Guangdong to investigate the companies behind those apps, said the MIIT. 
Both Alibaba's UCWeb and 360 Search gave an apology on Monday. While UCWeb said to  remove the illegal advertisements immediately, 360 Search set up an investigation team to follow up on the issues. Both vowed to strengthen their review procedures.
The action comes after Chinese policymakers intended to build a "Digital China" during the country's biggest annual political gathering known as the "two sessions", which ended last week. Besides, Beijing also pledged to promote the roll-out of personal information protection laws and stop monopolistic practices along with unfair competition.
Some of the country's most powerful government agencies, including the MIIT, Cybersecurity Administration of China, the Public Security Bureau, and the State Administration for Market Regulation, have started campaigns to look into the ways apps collect and use personal data.
On Tuesday, the MIIT stated that it would build an industry-wide system to supervise services offered by telecommunications companies and internet service providers. Also, thanks to that, standards for personal information protection and use of artificial intelligence and big data are improved and then enhance a system designed to automatically detect consumer rights violations in apps.
See also:
The ministry also said it had investigated more than 730,000 apps over the past two years to prevent infringement of user rights. Moreover, It will continue to guide the reforms of websites and apps commonly used by the elderly, such as requesting the removal of adware.