Latency vs Ping: Are they the same? Facts gamers should know!
Dec 21, 2021 - Views: 6271 Share
Latency and ping are often used interchangeably.
Does that mean they are the very same thing?
Is latency ping?
Or are there differences between them?
Check out this post to find out the answers to all of these questions.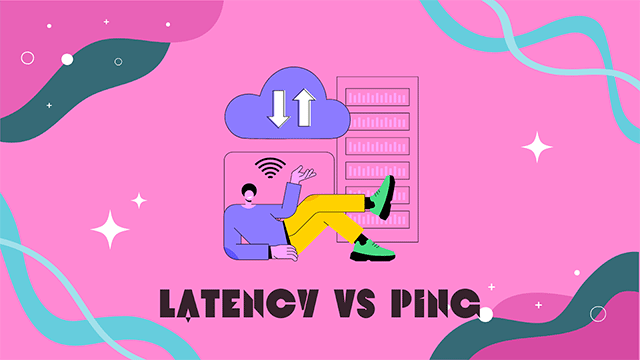 Understand latency vs ping
Ping vs latency
First of all, let's spend a minute learning what latency and ping are!
What is latency?
Latency is a measure of delay, according to sas.co.uk. 
Latency refers to the time it takes for a data packet to move from a transmitter to a receiver, and back again. 
It's worth noting that latency and speeds of an internet connection are different things. Latency refers to the quality of your connection, not its speed (amount of data transferred within a specific amount of time).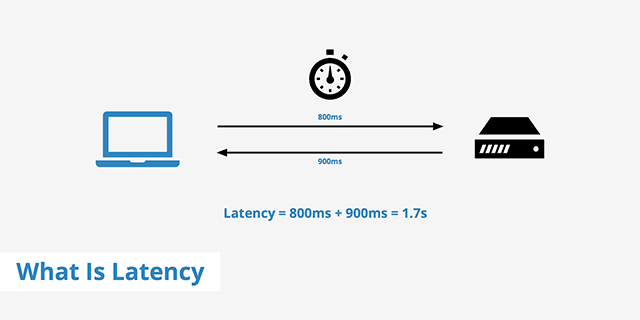 Latency
What is ping?
So, what does ping mean? 
Ping, as per hp.com, is the signal sent out across the network connection to another computer, which in turn sends another signal back. 
And the measurement for this round trip is known as latency.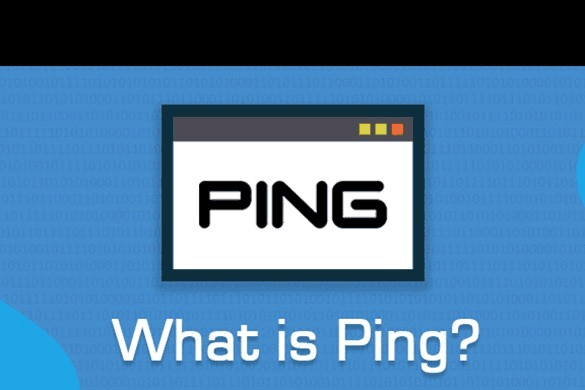 Ping is the signal sent out across the network connection to another computer
Is latency the same as ping?
As you can see, ping and latency, to be exact, are not very the same. 
Despite often being used interchangeably, there is a subtle difference between ping and latency. 
To put it as simply as possible, 
Latency refers to the reaction speed of an internet connection, 

While ping is a network utility used to measure latency. 
That's the difference between latency and ping.
However, as mentioned above, ping and latency are often used interchangeably. 
So, when you hear the terms "low ping" and "high ping", it likely means "low latency" and "high latency."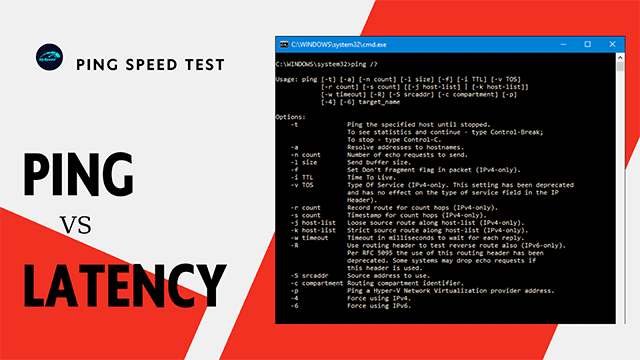 Ping and latency: are they the same?
Why does low latency matter?
Latency is measured in milliseconds (ms). 
The higher ping or higher latency in ping speed test, to be exact, means the more time it takes for the communication between a transmitter (e.g., your device) and a receiver (e.g., a server on the internet). 
High latency results in lag and can severely affect our internet experiences. 
That's why lower latency is always better. 
Yep, low latency does matter, especially speaking of activities requiring fast responsiveness like gaming, for example.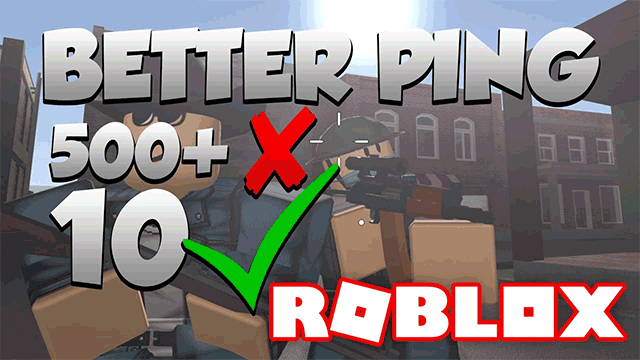 High latency results in lag
When it comes to online games, good ping latency, not fast download speed and download speed, is what matters the most. 
In types of games like FPS (first-person shooter), real-time strategy, racing games, and others, low latency means quicker speeds for transferring data and getting the server's response. 
That, of course, results in smoother gameplay.
Do you know that many FPS games' servers will automatically disconnect the players if their latency gets too high?
What causes high ping latency?
There is, well, a wide range of reasons behind a high latency. 
Slow internet speeds: slow internet connection means that you need to take more time to send and receive data. As a result, there're lags while playing online games, for example.

The use of the wireless connection: There are many devices working at 2.4GHz and Wifi does too that making the frequency busy. High ping latency is a certain.

Outdated routers: Outdated routers won't keep up with tech improvements such as wireless speed, range, security.

Outdated devices 

Network congestion: More devices connect to the same network, more bandwidth is splitted and high ping. 

Background apps and programs 

The distance between your device and the server…..
Things are like those can cause your latency to get higher. 
Determining exactly what is the reason causing high latency is so crucial 
Because it'll help you find the best way to fix the problem so quickly. 
See also: What is my LoL ping?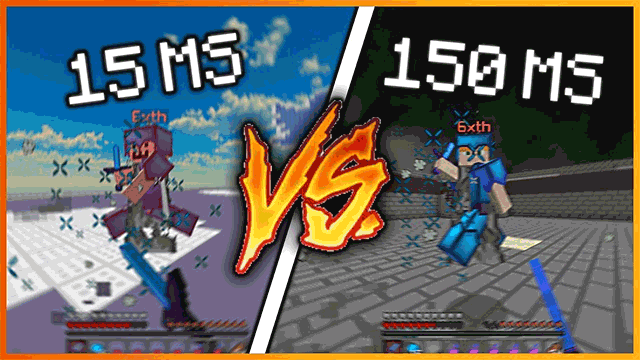 Lower pings are always better
Frequently Asked Questions (FAQs)
Jitter is the speed at which ping fluctuates over time (also known as ping spikes or stuttering).
The fluctuation or change in delay across time is referred to as jittering.
Simply put, there is no jitter if every information packet takes the same amount of time to travel from point A to point B.
However, there is a 'jitter' if the packet delivery timings are uneven.
Because jitter is produced by inconsistencies in the latency of information packets, jitter may be reduced by decreasing your latency rates.
Again, switching to an ISP that provides a high-quality connection suited for both streaming and gaming is the most effective approach to enhance this.
Lag is caused by high ping or latency, which indicates your internet connection is slower or of lower quality than it should be.
The major sign of lag is that it creates a delay in your gaming, with your orders not being processed quickly by the game.
You may hit a key or button and nothing would happen for a few seconds, at which time the moment would have gone.
On rare occasions, latency might build up and cause issues in the midst of a match, such as freezing before returning to the most recent point or just disconnecting you from the game.
4. What is a good latency?
The lower, the better the ping is.
The best levels are between 15 and 45 ms,
Although anything up to 100 ms is okay.
Anything exceeding 100ms can render the game ', which is especially damaging in a fast-paced game.
If your ping is too high, games may refuse your connection and kick you out of the game.
5. Who cares about latency?
The difference in latency speeds is most likely to be seen in four areas:
Online game: Online gaming, particularly first-person shooters, requires quick reaction times.

Video conferences: Video conferencing platforms such as Zoom, Microsoft Teams, and Google Meet

Voice call: Voice or video phone conversations through the internet, such as FaceTime

Live streaming: Watching live events online or live streaming on social media sites such as Twitch or Facebook Live are examples of live streaming.
Latency vs Ping: Wrapping up
These are all the things about latency and ping that MySpeed wanted to share with you via this post. After all, we know that ping and latency are not the very same thing. Though these two are often used interchangeably, there's still a subtle difference between them. And that's all for this post "Latency vs Ping: Is ping the same as latency? Or are they different?"; hope you liked it and obtained helpful information. The next posts on MySpeed's blog will be about how to test jitter and "what is my League ping", check out if you found them interesting!
Sources:
hp.com/us-en/shop/tech-takes/5-reasons-your-ping-is-so-high
pcgamer.com/what-are-latency-and-ping-and-what-do-they-mean-for-gaming