What is a fast ping speed? Surprised at an ad-free speed test site
Dec 23, 2021 - Views: 2528 Share
Do you determine whether your ping ms are good or not?
There are many ways to measure ping rates such as internet speed test sites, apps, browser extensions, or a cmd command.
Today, we're going to introduce the top 3 reliable ping speed test sites you should try out.
Let's find out!
Ping speed test
What is a fast ping?
Ping refers to the reaction time of your network connection and is measured in milliseconds (ms). 
Thus, it is better for your connection to remain low.
In general, internet users often get a ping of 100-150 ms. 
This rate is considered good to do everything online at a medium level. 
However, if the ping ms is greater than 150 ms, users will have some internet issues such as lag, chopping video, or interruption. 
Fast ping or good ping is a ping ms under 50 ms. 
That's so great. 
Every request is done quickly and you will have a perfect online experience.
Fast ping speed brings in a perfect online experience
What should my ping be?
As mentioned above, a good ping ranges from 50 to 150 ms that allows you to do based-internet activities at a medium level. 
So, what should my ping be on speed test? 
Frankly speaking,...
That's from 50 to under 150 ms.
If your ping is higher than 150 ms, you should take some reductions immediately for better online performance.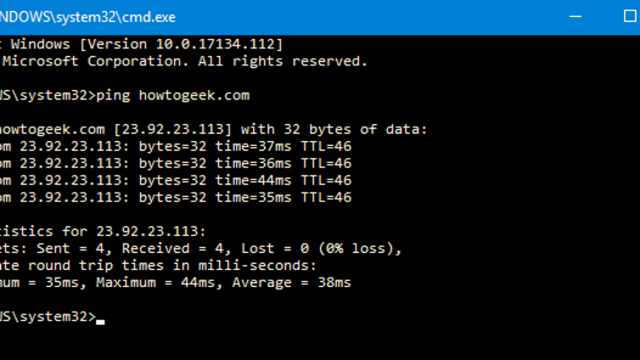 What should your ping speed be? 
You can try out some effective ways to lower your ping, such as:
Restart/ reset your router.

Turn off VPN.

Disable some applications, software, and browsers running background.

Turn off unnecessary devices connecting to the same network.

Replace your router.
What is a good ping speed for gaming?
It also depends on what kind of gaming genre you're playing. 
Some games require low ping, others don't. 
A ping rate of more than 150 milliseconds (ms) can cause perceptible latency, affecting gameplay, and visuals in the game online. 
Anything less than that should be acceptable. 
A ping rate of less than 50 ms is excellent and ideal for professional players.
You also take a look at the average pings below to understand more:
| | |
| --- | --- |
| 10 ms | Ideal ping |
| < 20 ms | Great ping |
| 20 ms - 50 ms | Good and enough for online gaming |
| 50 ms - 100 ms | Having some Internet issues |
| 100 ms - 300 ms | Unplayable |
Ping rate level
Top 3 ping speed test sites
To determine what is a fast ping speed, you need to know which way to measure this rate. 
Ping speed tests are often chosen to check the internet connectivity because they provide reliable, average results as well as quickly. 
Not only do you get a ping result but you also receive download and upload speed. 
Criteria to choose a good speed test you should consider:
Easy to use

Simple interface

Exact results

Wide server range

Freedom from bias
Moreover, to avoid the influence of the testing tool, you should conduct the test several times per day and take an average result. 
Besides, turn off unnecessary devices as well as don't share your network with too many users.
Conduct the test several times per day
Here are the top 3 reliable ping speed test sites we want to introduce:
Speedtest Ookla: speedtest.net

MySpeed: gospeedcheck.com

Speedof.me
#1. Speedtest Ookla
Speed test Ookla is the most popular as well as oldest speed test tool which measures internet performance. 
Due to that, Ookla provides a large server testing range so that its results are nearly exact regardless of where you are. 
It also recommends the closet server when you want to switch, creating a better user experience. 
A plus of Speedtest Ookla is to keep records and historic data for comparison and use a huge database to learn about statistics about global relationships. 
This makes it an excellent choice for experts as well as interested home users hoping to spot trends and patterns. 
If that is essential to you, the results are also easily shareable.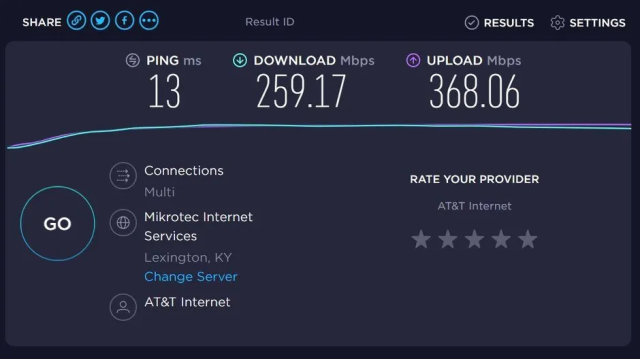 Speedtest Ookla
However, advertisements along with some graphics shown up on the main homepage can impact getting an exact result. 
It is such a drawback to those who have an incredibly sluggish connection.
#2. MySpeed
MySpeed (gospeedcheck.com) is one of the most reliable solutions we discovered when evaluating speed testing sites.
Indeed, they have perfected their techniques compared to other test sites.
The site has a simple interface that is easy for users to get into for the first time.
Just click the "Go" button and wait for seconds to get the results of your network connection. 
Is this so easy?
MySpeed - a reliable speed check internet
Contrary to Speed test Ookla, MySpeed is free from ads as well as just provides a free version. 
Thus, users can ease and feel comfortable while conducting the testing tool. 
Also, it sets your server automatically and then checks so that you don't need to select your server. 
Of course, if you want to change it, you are able to select another.
Moreover, you can also read lots of useful articles on MySpeed's blog that are written about internet issues, tips to improve Wifi signal, How to check ping, etc.
#3. Speedof.me
The last suggestion for the best ping speed test we want to introduce is Speedof.me. 
The test shows speed results on a graph over time, enabling you to observe not only your total speeds but also the consistency of your connection.
Hence, it becomes an excellent choice for online gaming.
However, the disadvantage is that it takes a little longer to view and analyze your findings than other types of speed testing sites or apps.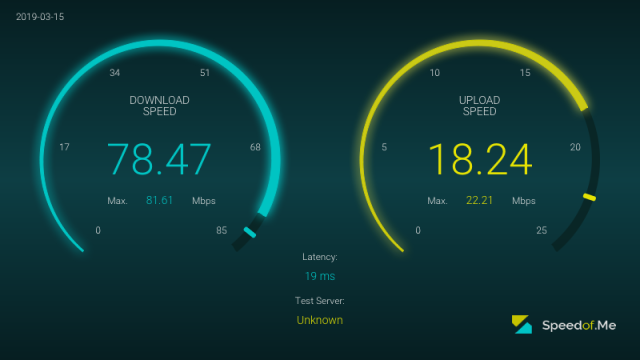 Speedof.me shows results on a graph over time
It works on most devices without the installation of an app (through an internet browser) and uses HTML5 to execute the test.
This feature makes it different from many other test sites.
There aren't as many servers as on other sites on our list, and you can't keep a record (which would be ideal given how they present information).
Yet, many people will find this to be a good speed test to use.
Frequently Asked Questions (FAQs)
Is 3ms ping good for gaming?
For the majority of broadband connections, average ping times are 100 ms or less.
Regarding ping in video games, look at the picture below:
Ping times below 20 ms are exceptional and are referred to as "low ping."

Ping times between 50 ms and 100 ms range from very good to average.

Ping times over 150 ms are less desired and are referred to as "high ping."
As you can see, ping times below 20 ms are exceptional and are referred to as "low ping."
Consequently, 3ms ping is ideal for gaming.
As previously mentioned, the ideal ping rate range is less than 100 ms.
So, if your ping is 113 ms, it will be considered relatively high, leading to an unsmooth online experience.
Is there such a thing as 0 ping?
For short,...
due to the laws of physics, data cannot move at the speed of light (0 ms ping) between the device and a distant server.
Thus, although it sounds perfect, getting 0ms ping is impossible.
Instead, you should make an effort to keep your ping rate as low as you can while gaming or doing anything else.
What is the lowest ping ever recorded?
The ping might be as low as 1ms.
Roughly 0.069420 repeating ms.
This will only happen if the server is physically plugged into the computer and is simply an approximation.
Final thoughts
Low ping is so great but if your ping is not good at all. Don't worry, visit MySpeed to get more and more effective tips to reduce your high ping and have perfect online moments. Also, please share our article on "What is a fast ping speed?" with your friends. We'll appreciate that!