How to test ping on PS4? What is my ping right now? Try out easy way
Jul 04, 2022 - Views: 687 - Share this post if you find it interesting!
How to test ping on PS4? Do you want to know how to check your ping in league of legends, how to check ping in dota 2 on PS4 devices? Besides, owning a PlayStation 4 but you wish your internet and download speeds were faster? Keep reading the article and find answers yourself.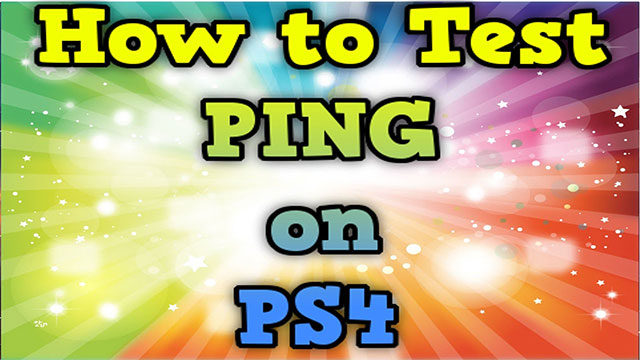 How to check ping on PS4?
How to check ping on PS4?
Ping game refers to the round-trip time digital data deliver from your device to another gaming server.
Ping times with low values are ideal since they correspond to short reaction times. A high ping rate might cause a visible lag between the user's input and the computer's response.
To make sure whether your internet connection's ping is good for playing games or not, you need to check your ping.
Here is the way to check ping ms on PS4, follow simple steps:
Step 1: Press the PS button to open the PlayStation dashboard.
Step 2: On the top left corner, select Library and then click the "x" icon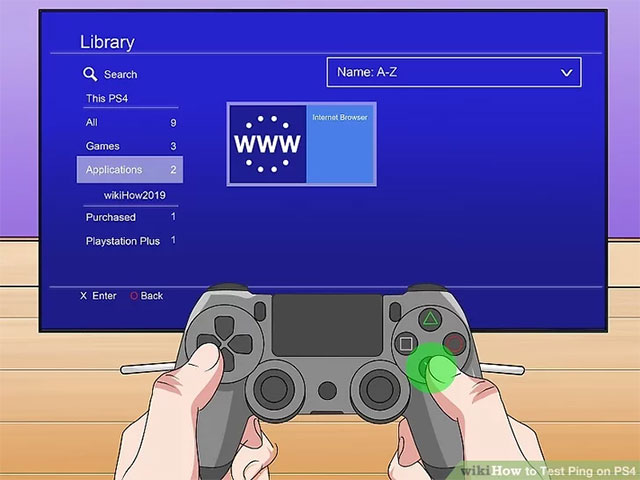 Open the Library
Step 3: Select Internet Browser and press "x" icon
Step 4: Click "x" and then select "start"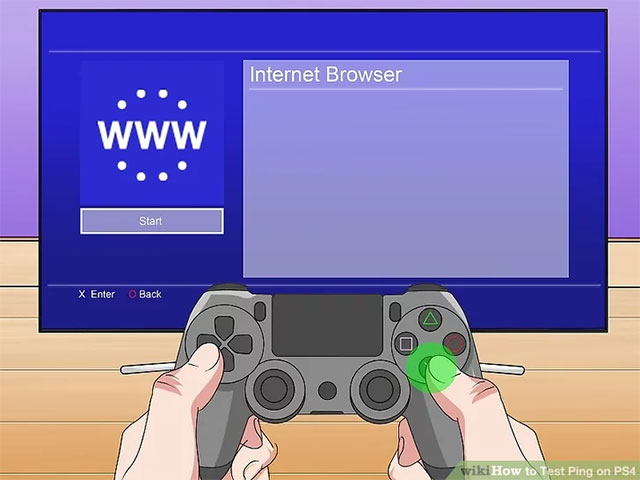 Select "Start"
Step 5: Press R2 and then you will move a new page to enter a new URL
Step 6: Press X after selecting the "Enter URL" text area. This displays an on-screen keyboard.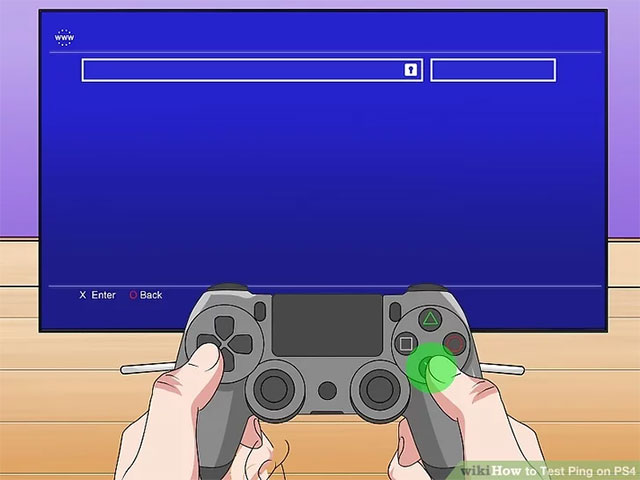 Select the "Enter URL" text area
Step 7: Type "gospeedcheck.com" in the Enter URL field and hit the "x" icon
Gospeedcheck.com or MySpeed is a reliable speed test with thousands of users every day. Aside from gospeedcheck.com you also try others such as speedtest.com or testmy.net.
Step 8: Move the mouse to the "Go" button and click it.
This conducts a game ping test on your connection, revealing the ping of your PlayStation.
The precise number that indicates your ping shows in the center of the screen, immediately over the speedometer. This value is expressed in milliseconds.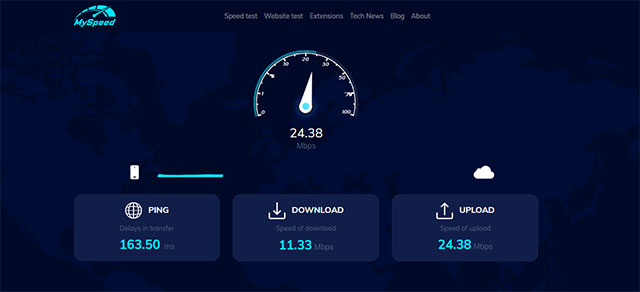 Results of ping, download and upload speeds
Not only get the ping result but you also receive download and upload speed. From that, you are able to have an overview of your current network performance.
How to check ping dota 2? How to check ping before playing lol? Whichever online video game you play, you are able to do it similarly.
Is the ping good enough to play online gaming? Let's move to the next interesting part to understanding more a good ping ms.
What is a good ping?
It's important to check your ping before you play any gaming matches. However, after knowing how to check ping in dota, how to check ping in apex legends, you should know your ping is good or not.
Any ping time of fewer than 20 milliseconds is regarded as great, while any ping value between 20 to 50 milliseconds is considered good. Anything between 50 and 100 milliseconds is normally regarded acceptable, but anything more than 100 milliseconds might be troublesome and cause significant latency when playing online games.
Let's break it down and then you get a general look.
<20 ms - Excellent ping: At this rate, you can play any online game seamlessly even online multiplayer games

20-50 ms – Still excellent: Even at these settings, there will very probably be no latency.

50-100 ms - Good for most games. In spite of no obvious lag on the screen, you may still be weaker while playing some faster-paced games (e.g., FPS) versus opponents with a better connection and lower ping.

100 to 150 ms – At this level of ping, you may start to have issues with various games, such as significant lag on the screen, and you may find yourself getting killed a lot in first-person shooters.

> 150ms: It will be difficult to game online smoothly for anything other than very slow turn-based games. There is noticeable and consistent latency and leaping about on the screen. This amount of latency will also be quite frustrating for other players playing against you online in faster-paced games.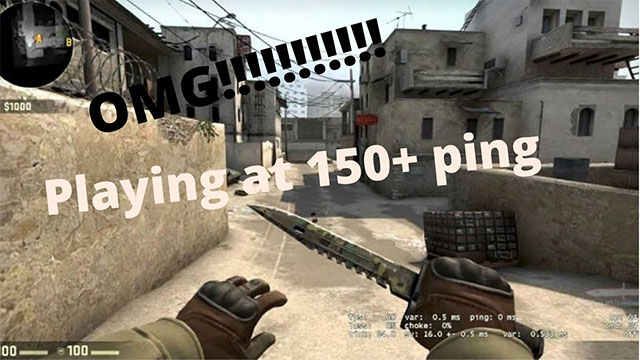 It is difficult to play online gaming if your ping is 150ms
How to get a better ping game?
As mentioned above, it will be so bad, frustrating if your ping is high, especially if it is higher than 150ms. So, how to get a better ping?
For quicker PS4 download rates and a more consistent connection, choose a wired internet connection. It is known that ethernet cable (wired connection) is more stable, reliable, and secure than Wi-Fi connection.

Change the DNS settings on your PS4 to speed up your internet connection.

Move your PS4 devices closer to your Wi-Fi network to get better signals and then get higher downloads

Download games while they are in rest mode for quicker download rates.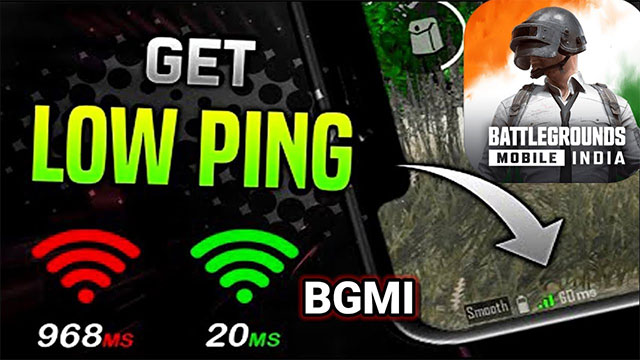 Get low ping in online games
Pay for faster internet or convert to fiberoptic for a significant improvement in PS4 download speeds.

To improve the Wi-Fi signal, move your router and PS4 away from brick walls and other Wi-Fi devices, 2.4 GHz devices as well.

For faster downloading, just download one game at a time.

Similarly, you should not play an online game while others consume lots of bandwidth such as streaming Netflix or broadcast Livestream.

Select the closet game server is also a good way to get low ping

Finally, after many trials without significant changes, you should call your internet service provider to ask for help
How to check your ping in lol on PS4? How to check ping Dota2, FFXIV? It's not difficult to measure your ping time on PlayStation devices. Hope through this post, you can check it yourself easily.