Here is a complete guide on how to run a speed test on Wifi properly
Oct 06, 2022 - Views: 410 Share
Testing your Wifi speed is the easiest approach to see whether you have slow internet connection. How to run a speed test on Wifi? It's simple to perform with the numerous web-based Wifi speed test services. This article will guide you in checking how fast your internet connection is. Let's read on!
How To Run A Wifi Speed Test On Mobile? 
It's easy to check Wifi speed. Choose a web-based speed test tool such as Speedtest or MySpeed. The entire process takes no more than 20 to 30 seconds.
When you test your Wifi speed, the results comprise three main factors:
Upload and download speeds

Latency or Ping Rate
The most significant metric is download speed. It refers to the speed with which data is downloaded to your computer, measured in megabits per second (Mbps).
Upload speed refers to the number of megabits of data sent per second from your computer to a server or another device.
The test downloads numerous pieces of data at a time, altering the amount and number of connections. This increases the speed of your connection and ensures that it performs at its best.
To evaluate the results, you must first determine what speed of service you have subscribed to and then compare the two. 
The ping rate is a metric for network delay. It takes time for a data packet to go from sender to receiver and back. A ping rate of more than 150 milliseconds can create lag in gaming, whereas a ping rate of fewer than 20 milliseconds is regarded as low latency. High latency can cause lag that is inconvenient in multiplayer gaming.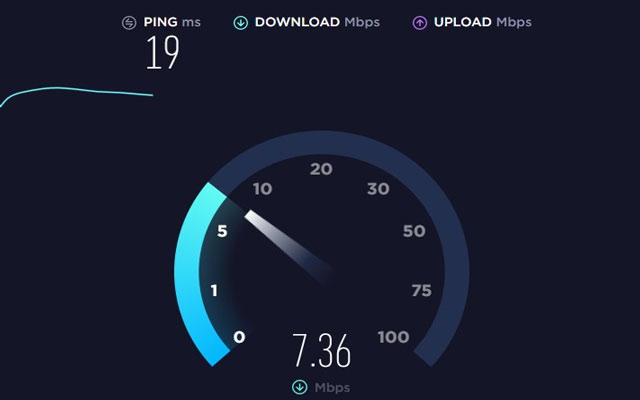 How to perform a Wifi speed test?
How To Check Wifi Speed On Pc?
Follow these simple steps to check your Wifi speed on your PC quickly: 
Step 1. Right-click the Wifi indicator on the Windows taskbar at the bottom of your screen and select Open Network & Internet settings.

Step 2. Click Wifi in the Status dialog box that displays.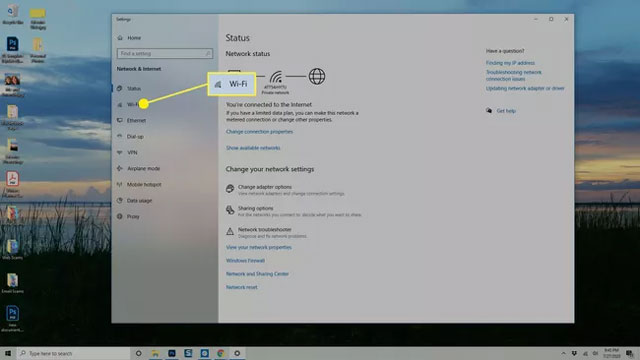 Click "Wifi" in the status dialog box
Step 3. Change adapter options on the right side of the Wifi dialog box.

Step 4. The Network Connections dialog box displays a list of all your network connections. Double-click the one whose speed you want to check.

Step 5. Locate the listing for Speed in the Connection section of the Wifi Status dialog box that appears. This is the Wifi connection's speed.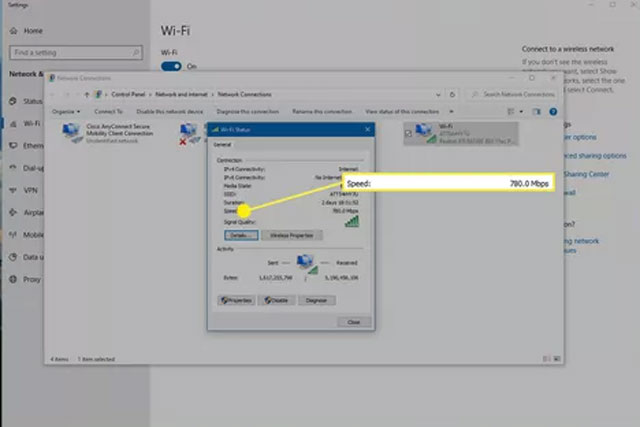 How to check Wifi speed on your Pc?
Besides, how to test Wifi speed on Pc using the web-based speed test? When you search for "internet speed test," the top result is a blue button titled Run Speed Test, which will give you measurements of your download and upload speeds.
Speedtest by Ookla is a popular and trustworthy option. You can use this test by tapping the "Go" button and waiting for a few seconds. 
The test will measure Ping, Upload, and Download speeds and help you check how fast your Wifi speed is. 
Read also: How to check wifi speed on ipad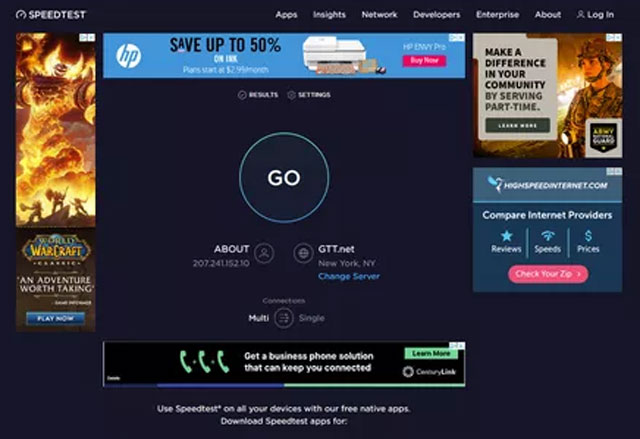 How to test your Wifi speed on Pc with the web-based speed test?
See also: How to check wifi speed on iphone 11
Conclusion
You can know how to run a speed test on Wifi with the complete guide in this article. Running a Wifi speed test will help you discover problems with your internet connection. If your results are not the same as expected, figure out what's causing your poor Wifi and how to fix it.
References:
https://www.wired.com/story/how-to-test-wifi-speed/
https://www.hellotech.com/blog/how-to-test-your-wifi-speed