Here is a specific guide on how to check Wifi speed on iPad easily
Oct 06, 2022 - Views: 472 Share
Knowing how to check Wifi speed on iPad is necessary to assess your connection speed on your device. This article will guide you in preparing and checking your Wifi speed easily and effectively. Let's learn more!
How To Prepare Before The Speed Test?
When performing the Wifi speed test for iPad, turn off the unnecessary browsers that can affect your test results. Besides, disable multiple devices such as smart TVs, smartphones, plugs, and speakers that share the same Wifi network. 
Avoid running any programs that connect to the internet, such as a background program that is regularly updated with internet connectivity.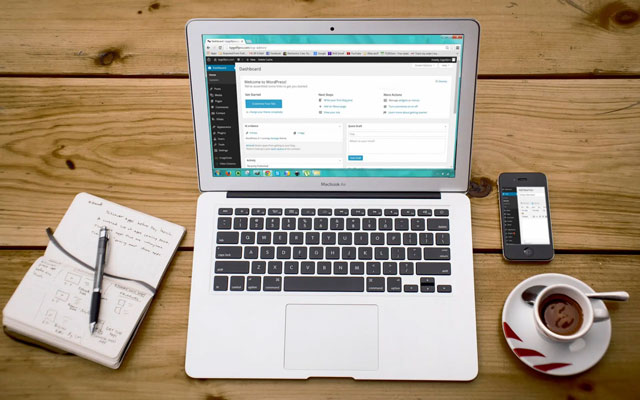 What should you prepare before running s speed test?
See more: How to check wifi speed on mac
How To Check Wifi Speed On iPad?
Speedtest.net is one of the most popular websites that allow you to check Wifi speed with a free iPad app. It displays your download, upload, and ping speed. This test comprises the current results and those of previous tests you've performed. 
Besides, the Speedtest X HD software keeps track of the upload, download, and ping speeds for your speed tests. So you can also check the results at any moment by looking through the history. It supports geolocation so that you may verify the network performance and quality in your locations.
Gospeedcheck.com is another website that allows you to check your Wifi speed for free. How to run a speed test on Wifi with this website? 
Go to the official website: gospeedcheck.com, change your server and click the "Go" button to start the test. After a few seconds, check the download, upload, and ping results.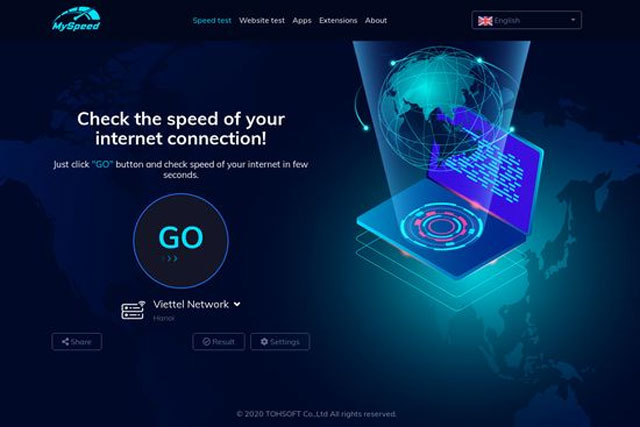 Check your Wifi speed on iPad using MySpeed
Why Is iPad's Speed Slow? 
Here are some common reasons why your iPad's speed is slow:  
Storage space is being clogged by bloatware and other unwanted files.

You don't install the most recent version of iPadOS.

You have a bad internet connection (weak Wifi signal).

Your iPad's motion and display brightness settings aren't optimum.

There are many open apps.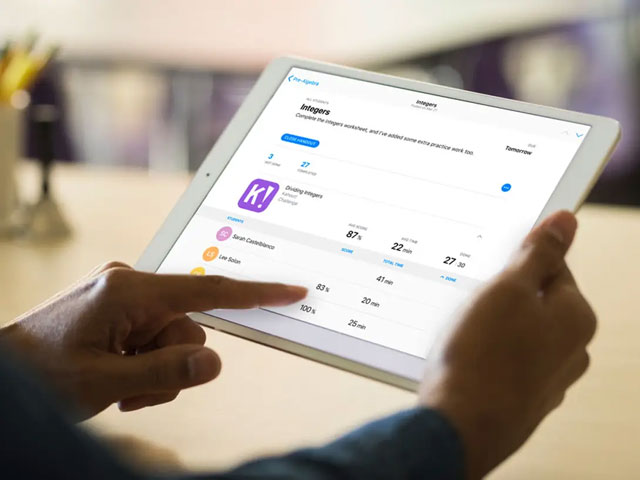 What are the causes that make the iPad's speed slow?
Troubleshooting Your iPad's Slow Speeds
Reboot your iPad and rerun the tests if the tests show slow speed results on your device. If the problem persists, reset the iPad's network settings as steps below: 
Step 1. Open the Settings menu.

Step 2. Select "General".

Step 3. Restart by pressing the "Reset" button.

Step 4. Reset the network settings by pressing the Reset Network Settings button.

Step 5. After the iPad's network settings have been reset, log in to the Wifi router.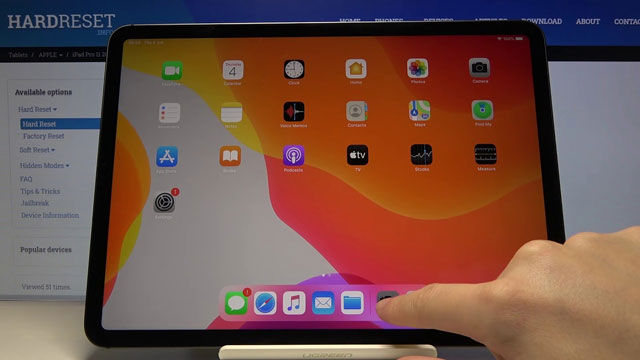 How to boost the iPad's slow speed? 
See also: How to test wifi speed on android
Conclusion
This article has guided you how to check Wifi speed on iPad? If you find your speed on your iPad slow, you can follow some above useful tips to boost it faster.
References:
https://itigic.com/how-to-do-an-internet-speed-test-on-iphone-and-ipad/
https://smallbusiness.chron.com/check-internet-speed-dos-mode-45434.html