How to get better Ping in Fortnite? Possible ways to fix Fortnite ping
May 29, 2022 - Views: 4591 - Share this post if you find it interesting!
Called "an imitate '' of PUBG, the Fortnite genre still took over the world rank with its scintillating visuals and mechanics. However, there are a few things players want that should have been taken care of by the developers, that is ping. How to get better ping in Fortnite Xbox? How to improve ping in games? The question is often asked during playing time. Today, MySpeed will disclose some ways to reduce this rate between your client and the epic games server.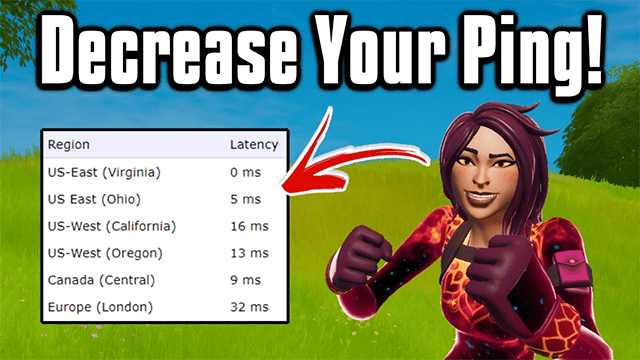 How to improve ping in games?
What is ping speed test?
Simply, ping is understood as the round trip time sending and returning the request between your computer and the host.
Fornite ping means the latency between your client and the game server.
For example, in epic games, you are building a wall to hide. Ping will represent the time when you send a request for building a wall to the server and back it to your screen. Suppose that this rate is measured by a ping test online with the result of 180ms which means a delay of 0.18 seconds. This number tells that it will take 0.18 seconds for your game to respond to the server or the latency you will experience. That is also why you want your ping as low as possible.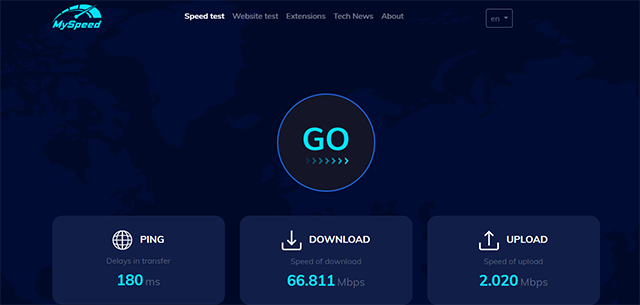 What does ping mean in gaming?
As a result, if your Fortnite ping test result is low, your builds will complete sooner, your editing will be faster and in the game, you are able to hit more shots. In other words, lowering your latency will raise your overall gaming experience in online games.
Owning a low latency is a competitive advantage. Ping spikes on wifi? If you have a high rate, there are some reasons leading to this situation. You can find out more here.
To sum up, reducing high latency is really important, especially for gamers. Let's move the next part to find effective Fortnite ping reducers.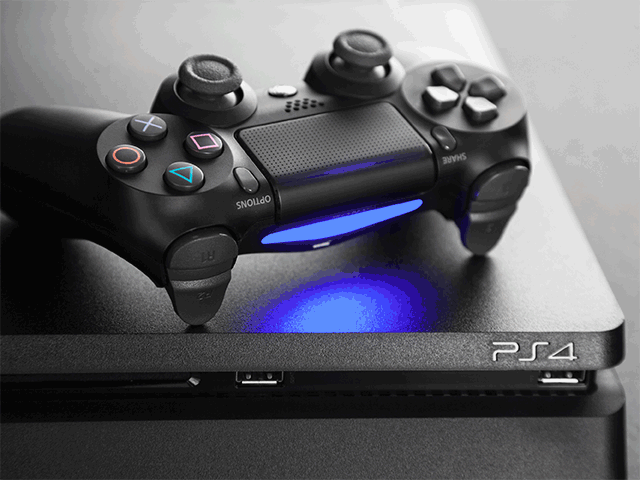 How to check ping on PS4?
How to see your ping in Fortnite?
Aside from performing ping test Fortnite using Myspeed - a ping test online tool, the game also allows users to see that speed in the playing screen as default.
How to show ping in Fortnite?
Follow these steps below.
Press the ESC key to open the Fortnite menu

Scroll down to click the "Setting"

Click the Game UI icon

Choose Net Debug Stats and enable it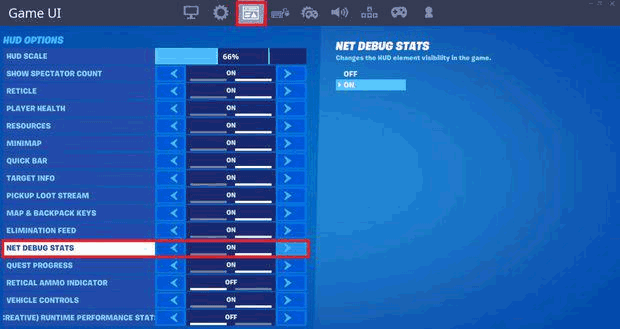 How to show ping on Fortnite?
Now, When you play Fortnite, your ping will now be shown in the upper left corner of your screen, near your player name.
How to reduce ping in Fortnite?
Test Fortnite ping and you find out your ping rate is so high? What should you do?
In the article "Why my ping so high? How to improve ping in games? Reduce high ping", we mentioned some tips to get a good ping for gamers. Today, MySpeed will suggest more detailed tips to help you improve the ping speed in online games in general and in Fortnite in particular. Let's see how to improve ping speed now!
Use a wired connection
How to get better ping in Fortnite PC? Obviously, using a wired connection is a good option to get a good ping for Fortnite. Because between WiFi vs Ethernet speed, for some reasons such as speed, stability, and reliability, wired connection takes over more advantages than Wi-Fi.
It means that you will be able to experience a better performance in Fortnite, stable connection instead of a slower connection when using the wireless connection. Because there is some interference impacting the wireless signals.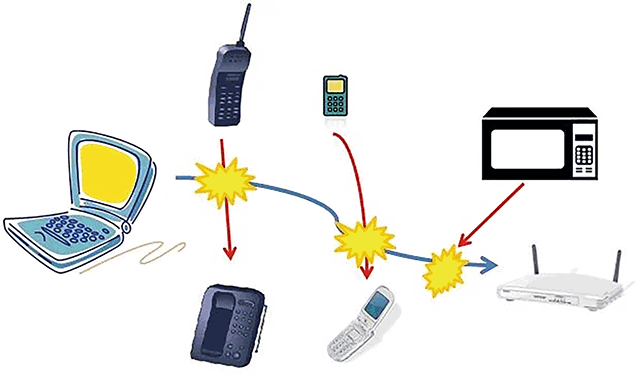 What can interfere with 5GHz wifi?
To illustrate, when I ran a ping test online MySpeed measure ping speed on my phone using a wireless connection. The result was 23ms. Nevertheless, the result that I ran on my computer that is connected to my router via an Ethernet cable is 13ms.
From that, it can be clearly seen that just by using a wired connection, reducing ping speed by over 40% is absolutely possible.
Moreover, Ethernet cables cost cheap as well as easily installed. Plugging one end into your router and the other end into your PC. There are some troubles, however, they are for console players that are set up further away from the router.
For this situation, users will buy a super long such as a 50ft Ethernet cable to install. Do you feel worried that a 50 ft cable running through your home could look ugly? Do not become so sad because you can use these Command Cord Clips to help with your cable management.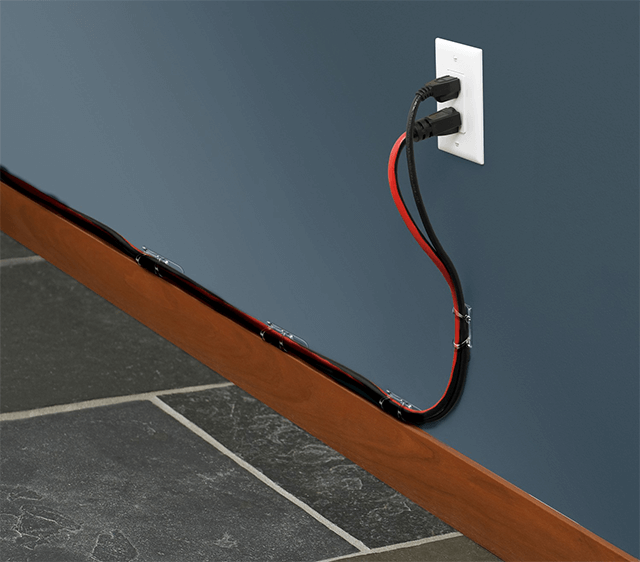 Wired connection working but Wifi isn't
However, you still think it makes your house worse and you do not like it. You can choose the next way- the alternative solution for this situation.
Use a powerline adaptor
Instead of using a wired connection with long Ethernet cables, you can choose a powerline adaptor. This device will send data signals via your home electrical wiring. It is so simple to use it and your all work is just to place a power outlet near to your position.
In general, Powerline adapters are commented to be fast enough for high-speed internet and more consistent. Of course, it also offers less latency than a wireless connection.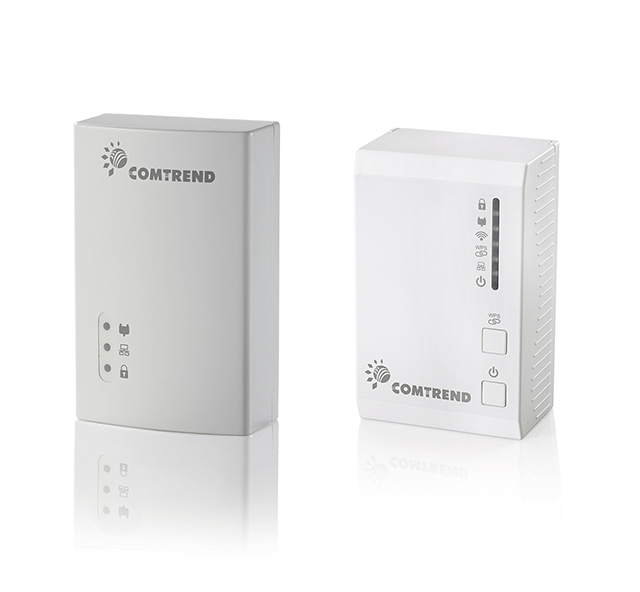 Are powerline adapters good for gaming?
If the wiring in your house is too old or not the best, your connection speed along with ping speed also could suffer. Therefore, let's get a Powerline adapter to improve your online experience. Besides, make sure you get one with a good return policy in case it causes some errors or does not work out for you.
There are a lot of Powerline adapters in the market for you to purchase. You can buy one from the biggest online shopping retailer Amazon that comes with two Ethernet cables.
You will plug one Ethernet cable into your adapter and router and connect the other to your console.
That's it. Now, you can play Fortnite smoothly with a lower ping. Do you see some positive change?
Move closer to your router if you use a wireless connection
It's one of the simplest tips on how to get better ping in Fortnite PS4.
If both using a wired connection and choosing a powerline adapter make you puzzled and difficult to make a decision, you still use a wireless connection. In this situation, the best way is to get closer to your router.
Why is my Fortnite ping so high? The reason can be that the further to a router your device is, the weaker signal it gets. When you place your devices near your router, it means that you reduce the distance that the signals have to transfer, your connection speed, as well as ping speed, will be faster.
Furthermore, there is a lot of Wi-Fi interference making a poor speed check Wifi result. Therefore, how to stop ping spikes? You will need to make sure there is nothing blocking the Wi-Fi signals between your devices and your router.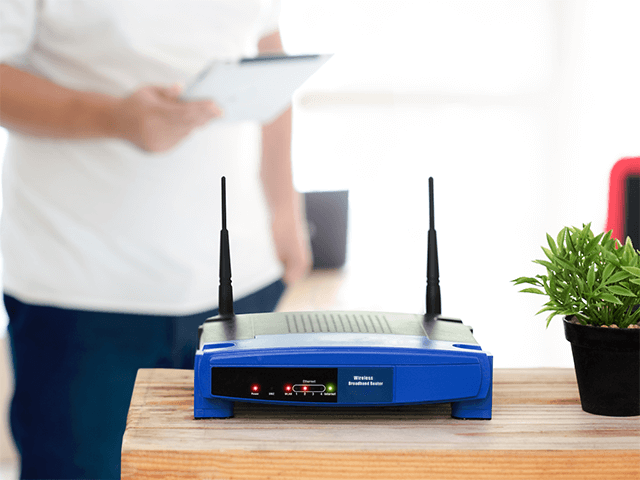 Why is my ping in Fortnite so high?
What can interfere with 5GHz wifi?
Microwave

Bluetooth

Concrete, metals, woods

2.4 GHz machines

Plaster and Metal Lath

Windows and Tinted Glass

Neighbor's WiFi Network

Furniture….
Optimize your network adapter settings
Another way to help you get a good ping for Fortnite free to play no download version is to optimize your network adapter settings. For this step, it can make your network adapter settings have the best performance when you play the video game. To do this, your computer will need to be connected to an Ethernet cable. Follow these steps below:
- First of all, you need to open the Network and Sharing Center of your Windows desktop by clicking on the Start button and typing in the word "network and".
Another way is through the Control Panel. You click the internet icon on the taskbar on the right bottom of your PC to open the Network and Internet category. After that, you click on the Network and Sharing Center.
- After clicking the Network and Sharing Center, your active network will be shown to you. Then you will see the blue word "Ethernet" at the same line as the word "Connections", click it.
- Another new window will open. That is your Ethernet Status and then to change the setting, you click Properties and then Configure.
- Now the Advanced tab is opened and there are a bunch of different properties for you to choose one of them that are available for your network adapter. The properties depend on the type of network adapter that you are using.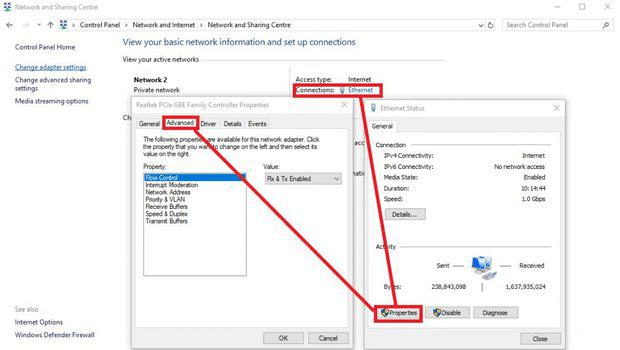 Network and Sharing Centre
Besides, you also should optimize your network adapter for Fortnite:
ARP Offload – Disabled

ECMA – Disabled

Energy Efficient Ethernet – Disabled

Flow Control – Disabled

Interrupt Moderation – Disabled

IPv4 Checksum Offload – Disabled

Jumbo Frame – Disabled

Maximum Number of RSS Queues: it also depends on the number of cores your CPU has. You can check this by going to Task Manager and selecting the Performance tab. Choose 4 RSS Queues if your CPU owns 4 or more cores or you select 2 RSS Queues if your CPU has 2 cores

Network Address – Not Present

NS Offload – Disabled

Receive Buffers – 1024

Receive Side Scaling – Enabled

Shutdown Wakeup – Disabled

Speed & Duplex – you should select the highest Mbps available and Full Duplex. For most this will be 100 Mbps Full Duplex

SWOI – Disabled

TCP Checksum Offload – Disabled

Transmit Buffers – 1024

Wake on the magic packet – Disabled

Wake on pattern match – Disabled
- When you finish all these changes, click OK to save new changes. Note that your internet may disconnect and reconnect to update to the new changes. Just wait for a minute to get the update.
Download and run Malwarebytes Adwcleaner
How to improve ping in Fortnite? Malwarebytes Adwcleaner will be a good choice you should not ignore. This is a free program that eliminates adware on your computer and restores performance.
Even though looking after your computer well, there is still a chance for the existence of some PUPs. They are both spyware and adware which can take up some resources from your computer and influence your network connection. Even now PUPs could be running in the background of your computer and raise your ping speed.
Therefore, installing a Malwarebytes Adwcleaner can lower your ping. In fact, many people literally halved their ping from using Malwarebytes Adwcleaner, so do not skip this step.
The program is free and you absolutely visit its website and click the free download button.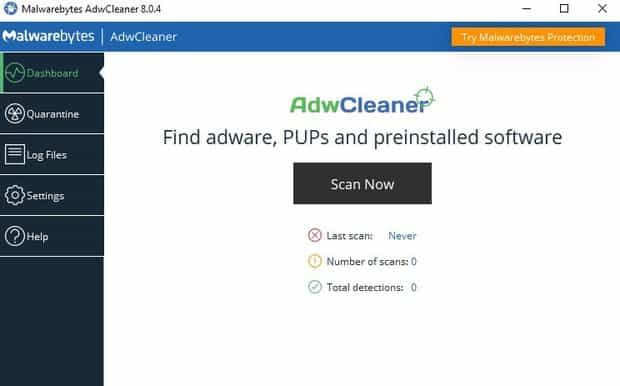 Is Malwarebytes Adwcleaner safe?
Connect the right epic games Fortnite server
To get a good ping for Fortnite, you can consider changing the server you are choosing. Because it is possible you are playing in a suboptimal region and that is also the reason for your high ping.
In detail, if you live in New York and you choose to connect to the Oceania servers, it is so bad and obviously, you are going to be experiencing bad ping. Fortunately, changing your matchmaking region in Fortnite is so easy and you are free to do it at home.
Follow these steps to change it:
- Open the Fortnite menu by pressing the escape key on your keyboard or the start button on your controller
- From the dropdown list select Settings
- Click the Cog icon to go to your Game settings
- Choose the matchmaking region with the lowest ping for you

After doing that, you will see some positive changes in your ping speed. Of course, your experience in Fortnite will become better.
The bottom line
Above are 6 tips to help you answer the question " How to improve ping?". Of course, if you just try only one of them, there may be no change happening. Therefore, to get an effective result, let's try all 6 tips at the same time. Also, you can get more other tips to improve the ping speed and your connection at the website MySpeed. Visit it at here.