How to fix ping spikes on Wifi: Swipe them with 7 Effortless tips
Feb 17, 2021 - Views: 13761 Share
Ping spikes on Wifi is a common issue while playing online games even ping spikes every 10-15 seconds.
That's when your connection randomly pauses for no apparent reason, causing you to miss your target or your character to become hurt or killed.
So, What causes ping spikes, and How to prevent ping spikes?
Keep reading this article and find the answers.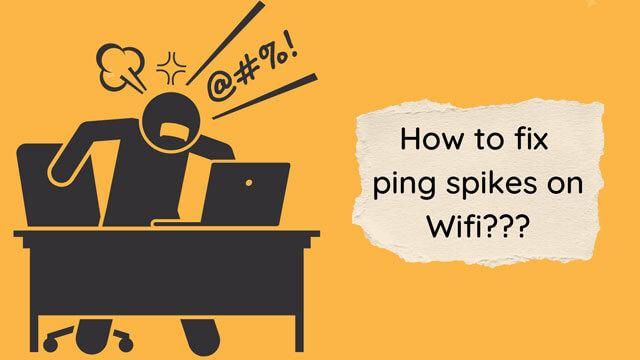 How to reduce ping spikes?
What is Ping rate?
The network delay between a player's computer (or the client) and another client (peer) or the game's server is referred to as ping.
Therefore, During online game playing, ping plays an important role even sometimes deciding the win-loss of a match.
How does ping work?
Ping operates by sending an Internet Control Message Protocol (ICMP) Echo Request to a specific network interface and waiting for a response.
When a ping command is given, a ping signal is delivered to the IP specified.
The destination host answers the echo request by delivering an echo reply packet.
This approach is conducted with two distinct purposes:
Confirming the availability of the destination host
Determining round-trip time (RTT) or latency.
The round-trip time (RTT) is a measurement of how long it takes to obtain a response.
The process is measured in milliseconds (ms) and begins when a browser sends a request to a server and concludes when the server responds.
RTT is an important web application performance statistic as well as in gameplay.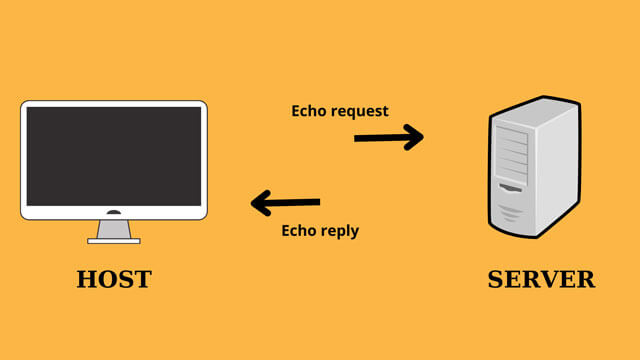 How does ping work?
What is a good ping ms?
Each online game server will require a different minimum internet speed.
In detail, most basic online gaming requires the following minimum speeds:
Download speed: 3 Mbps
Upload speed: 1 Mbps
Ping rate: < 150 ms
In general, a latency ranges from 50 to 100 ms which is suitable for most online activities especially online games, and video conferences.
A result lower than 50 is considered a great speed.
You can play heavy video games, and multiplayer games smoothly without disconnection, lag, or buffering.
In contrast, if the result is higher than 150 ms, you should find ways to reduce it.
This speed leads to some popular internet connection problems such as low loading time, buffering, choppy video, etc.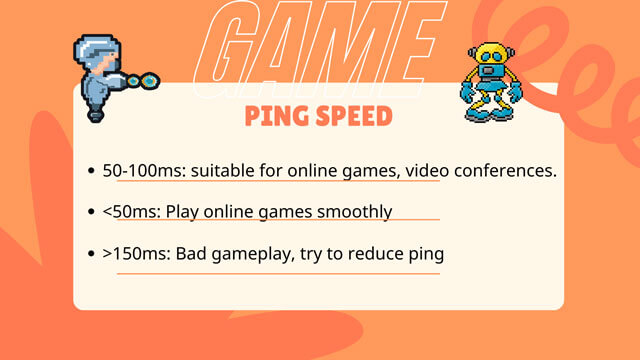 Ping ms for gaming
Ping speed test
Knowing what is a good ping rate but do you know how to check ping?
Do you have a good ping enough?
Using MySpeed - a reliable speed check online is an effective and quick way to check the speed of your network connection.
Not only measure ping ms but this tool also checks download speed and upload speed in seconds.
Especially, it is totally free as well as no ads.
Is this so great?
Follow a step-by-step guide below to know how to run a test with MySpeed:
Step 1: Visit gospeedcheck.com
Step 2: Click the "go" button.
Step 3: Wait for seconds to get the results.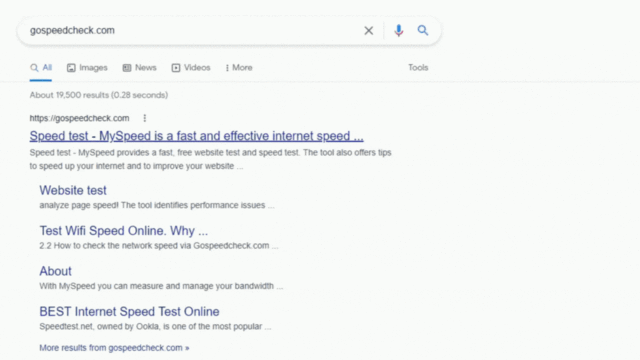 MySpeed - a reliable speed check online
How about your internet speed test result?
Is it a good speed?
Even if you got a good result, you still experience lag spikes of a network connection.
Ping spikes issues
Ping is essential in games and players always want to get low ping as much as possible.
However, many game players have random high ping spikes issues.
Popular reports could be listed such as Dota 2 ping spikes, League random ping spikes, ping spikes Valorant, TF2 ping spikes, Discord ping spikes, etc.
Check out what the Reddit community has to say down below:
What happened to the dota2 servers? supper lag!!! - From Tom 大雄 (@StiflerTOM)
The game will be ok during certain hours but most of the time I play it will idle around 80-100 which is fine. Then will spike over 300!+ From r/heroesofthestorm
Random latency spikes - from 7-8ms to even 1000ms - back to 7ms From PirateLemon
If I play a video game I will constantly spike to 1000ms then drop back down to normal, making any game I want to play basically impossible. This happens in every single game that I play. From DocBlast
Most of the time the LOL game runs fine but then about 4 or 5 times in the middle of it the latency LOL just spikes to 200, 300, or even 1000 and stays like that for about a minute. From s1ckdan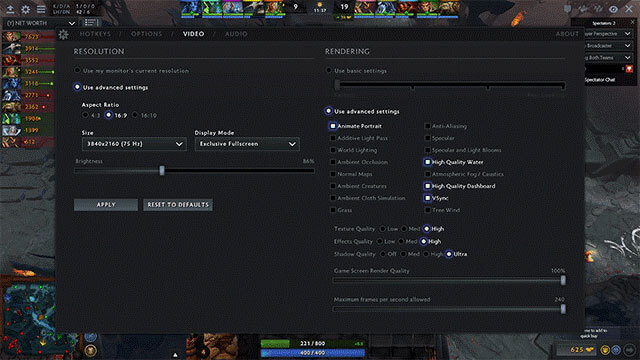 Dota 2 ping spikes
You measure your latency with a reliable ping test online and receive a good one.
However, you still have been experiencing internet ping spikes sometimes.
There are hundreds of conversations discussing this problem on forums, social networks, or game websites and there have been no reliable solutions so far.
That is not totally true.
There are still possible ways to solve this issue while the test result returned is a good speed.
Although maybe these solutions can not solve your problem completely, they still improve your situation somehow.
Let us have a look at some causes and fixes for the internet random ping spikes in the next.
What causes high ping spikes?
Why is my ping so high in CS Go?
Why is my Overwatch ping so high?
High latency suddenly not only happened in CS Go, Valorant, Overwatch, etc but also is a common issue in other online games. 
It is caused by a variety of reasons.
There is no specific reason leading to the lag but they are a few general causes making you experience this situation.
The top reason for this circumstance is that their computer does not meet the system requirements for the video game.
Games like Valorant, League of Legends, and DOTA 2 make up large RAM as well as require advanced CPU.
For example, to download Valorant, your computer needs to be at least Intel i3 730M and have much more than 5GB free RAM because the Valorant system requirement is 4GB.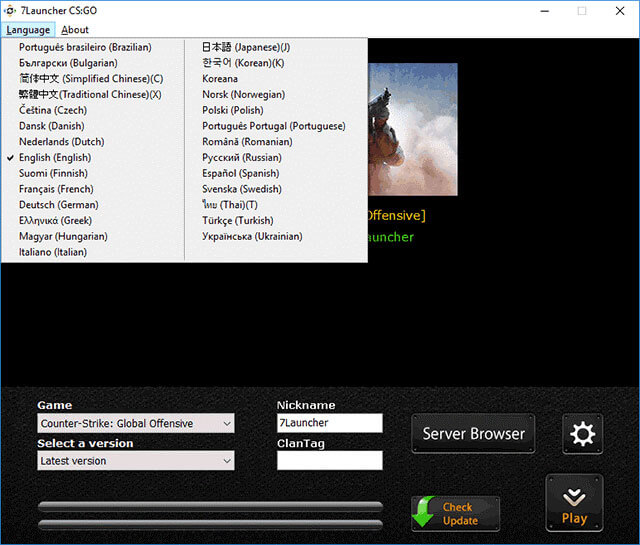 CS go ping spikes windows 10
Besides, the Valorant ping spikes, ping spikes Overwatch could also be due to your game files.
They could be corrupted and incomplete, even because the Steam launcher is not installed correctly.
In another case, you can get a good internet speed test result but the network issues seem not good as its result.
The reason could be the wrong speed test result.
Some factors can lead to this wrong result in both direct and indirect ways.
It could be that you conduct the internet speed test online at peak hours.
The latency in that time will be different from that at off-peak hours.
It is recommended to run the test several times per day to take an average latency.
Besides, some other factors like VPN (a virtual private network), too many running apps, malware, or firewalls also impact the correct of the test.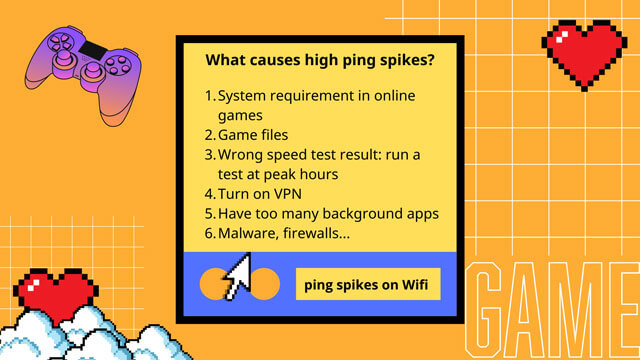 Reasons for high ping spikes
How to stop ping spikes Wifi in DOTA 2?
How to reduce ping spikes?
How to fix high ping on Wifi?
How to fix ping spikes windows 10?
How to improve ping in Dota 2?
While playing online games, high ping will make the game experience worse and lag due to an increase in the loss rate.
These questions are surely questions not only you but many other gamers want to find the answers to.
Take a look at this part to get better ping for your victory.
Game Settings
Most online games are downloaded and played on computers so people think that CS Go ping spikes fix or any way to fix ping spikes is not just about any computer.
However, it never hurts to double-check your stats against the game's system requirements.
That is also a good practice for you to update your graphics.
If you have not conducted the update, let's visit the website AMD, Nvidia, or Intel to get the latest driver downloaded for your card.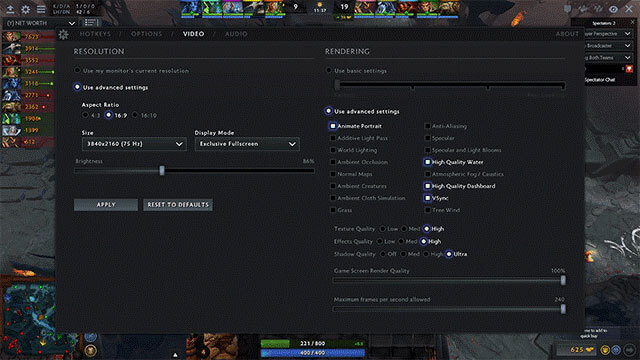 How to reduce ping for gaming?
After you update the driver successfully, you should take a look at the in-game settings as well as try to optimize FPS and lag.
To optimize, you can start with a reduction of the game screen render quality by approximately 10%, and switch Shadow and Texture Quality to medium.
Also, with some changes in the rendering setting, the wifi ping spikes is able to be limited a lot.
For example, you toggle off some rendering settings such as Ambient Occlusion, Ambient Creatures, Atmospheric Fog, High-Quality Water, World Lighting, Shadows, and Ambient Cloth Simulation.
Thanks to these, the visual of the game bears very little positive impact and helps you save significant FPS.
Network Usage
Another effective way of ping spikes League of Legends fix or other games is to step up some changes in internet access usage.
The reason is that the quality of your internet connections can be not too great, fast enough to play heavy graphics online video games such as Dota 2, PUBG, Valorant, Fortnite, etc.
See more: How to reduce ping in league of legends
Therefore, you are able to improve this circumstance by changing the Network Quality in the Advanced Options in the game.
Simply, you set the network quality to a "low" level which means the game will only send 20 packets per second rather than 40 packets per second on a "high" level. 
That time, you will experience fewer random high ping spikes.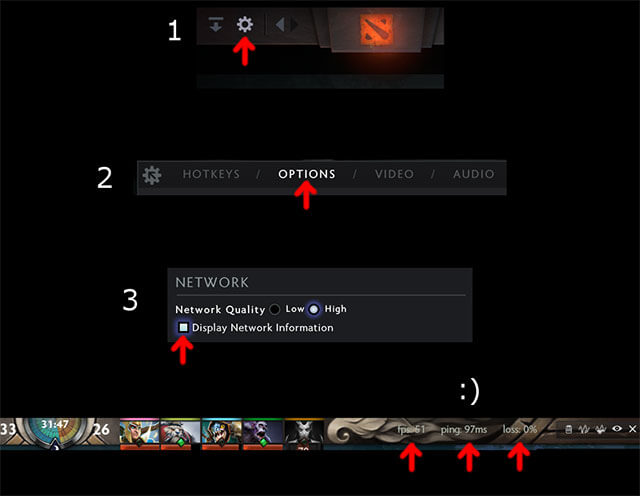 How to reduce ping Dota 2?
Furthermore, while playing the game, you should also stop any streaming services and large file downloads in order to reduce your internet usage.
Another important note when firing up a match is to make sure to only choose the 3 regions closest to you that has the lowest latency rate.
In reality, closer physical distances between you and the game server will offer a better rate and playing-game speed will be improved somehow.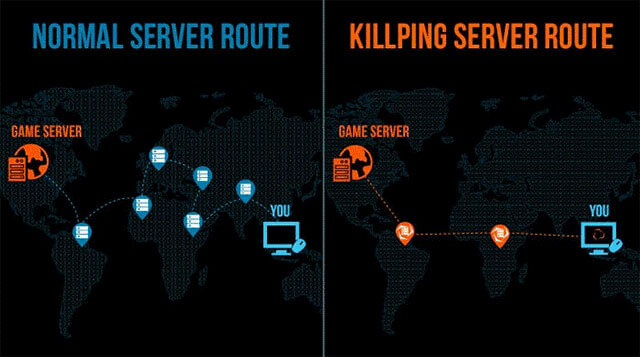 How to fix wifi lag spikes?
Optimized Networking
Game settings and changing habits of network usage are inside settings.
If random ping spikes League of Legends, for instance, still occurs regularly, you also need a tool supporting the quality of the game.
It is time for you to consider trying out Outfox.
This tool can prevent you from experiencing ping spikes somewhat.
The Outfox is an optimized gaming network and an intermediary that lets your routes provide the best performance possible.
The Outfox enables you to stabilize your connection to prevent jitter, reduce lag, limit high latency spikes, and increase speed.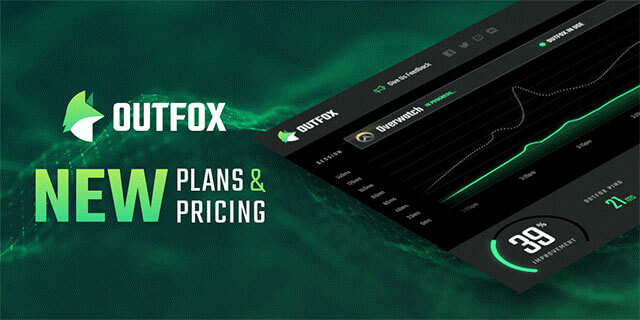 Outfox download free
Just fire up Outfox, it will connect directly to the game servers and then provide the fastest delivery of traffic, as a result, reducing random ping spikes in games is obviously seen.
Also this fastest server option, it is very easy to set up.
Wired connection
Sometimes, "how to fix ping spikes in CS Go", "how to get better ping in Fortnite" or ping spikes League of Legends fix, you just simply switch your wireless connection to a wired connection.
Unspoken truth is that wired connection is better than wireless.
Therefore, a wired connection will give you a low ping.
In the case of using a wireless network connection, when you do not have conditions to plug into a wired connection, the router settings play an important role in providing a fast speed to play the game.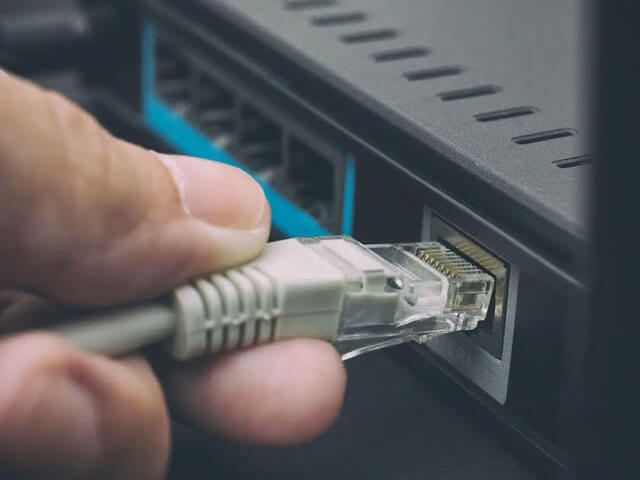 A wired connection gives a better ping
Restart/ Reset devices
Restarting your modem or router is a necessary thing because the modem or router cache can get full for a long time of usage.
As a result, your network is slow along with a situation of high ping spikes.
So, what should you do?
You just turn off the modem or router for a while and then turn it on.
That time, your device might work better, and your playing-game process can be less laggy.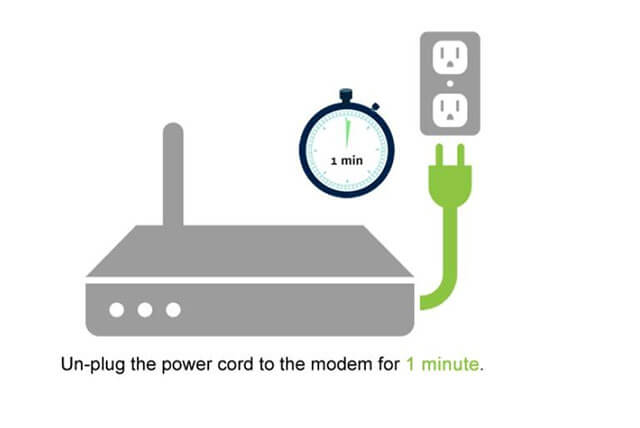 How to restart router wifi?
Replace your router
In the case of using a wireless network connection, when you do not have conditions to plug into a wired connection, the router settings play an important role in providing a fast speed to play the game.
If your router version is too old to satisfy updated features currently, you should consider replacing it, especially a 3-5 aged router.
An advanced router will have features, and the capacity to offer a faster speed than that of an old router.
Nowadays, there are some kinds of routers that improve signal quality ranges and allow users to connect at a farther location with a stronger signal.
Replace your router to get a good ping
Prevent Wifi interference
Moreover, although you might own the updated router, it is also advised that you use a network connection as close to the router as possible.
The reason is that the Wi-Fi signal strength is the best in locations near a router.
Many researchers proved Wi-Fi signals are possible to be influenced by some unexpected factors such as Bluetooth, Microwaves, and hard obstacles like concrete, wood, glass, etc.
Thus, using the wireless connection near a router is in order to limit the interference of those unexpected factors.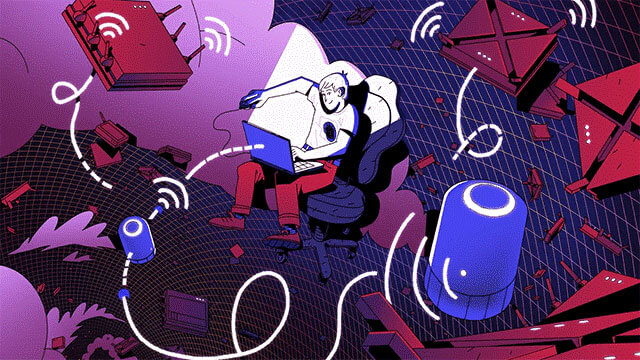 Wireless network interference
Flush your DNS
Moreover, you can also flush your DNS.
This is a good way to get rid of your internet troubles including high ping spikes on Wifi.
When you flush your DNS, it means that you delete old files and free RAM.
Follow the steps on Windows 10 below to do that:
Step 1: Press the Start button ( window icon) on the keyboard
Step 2: Select Command prompt and enter.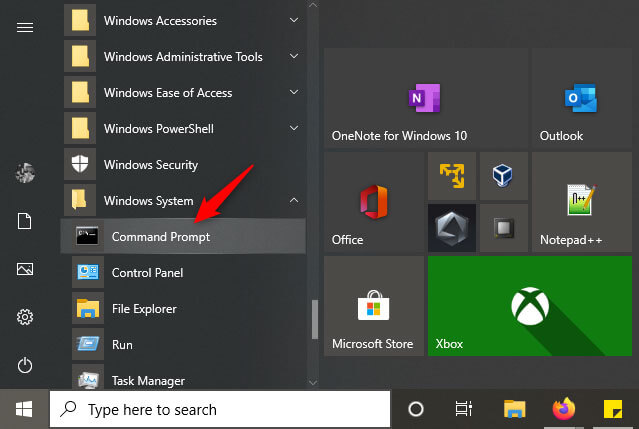 Step 3: A black popup shows, you type ipconfig /flushdns. Hit enter.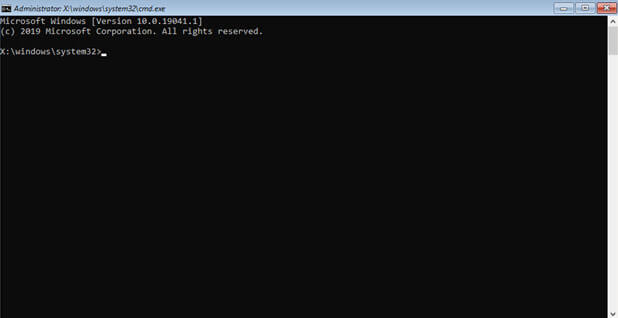 Step 4: After that, a message confirms whether you flush the DNS successfully or not.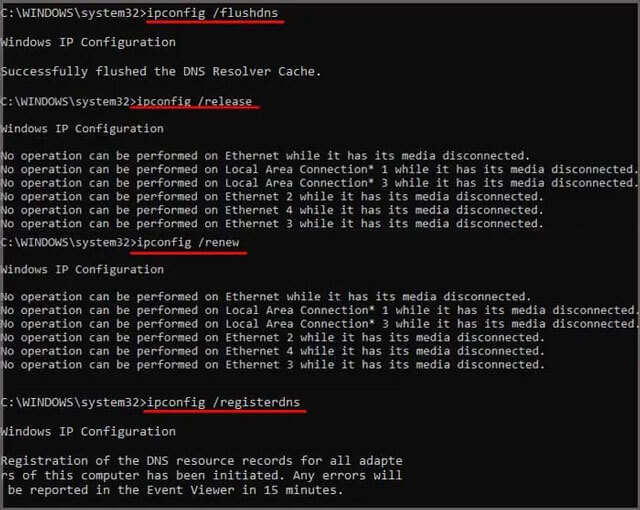 Using a VPN
If your Internet connection is being restricted or throttled, a virtual private network (VPN) may provide a better connection.
Many organizations sell VPNs, or you may test a free one to see if it works for you.
Keep in mind that not all websites and applications permit the usage of a VPN.
Some will block access to your account if you try to log in using a VPN until you turn it off.
So, before paying money on a VPN, you should test a free one to see whether it solves the problem.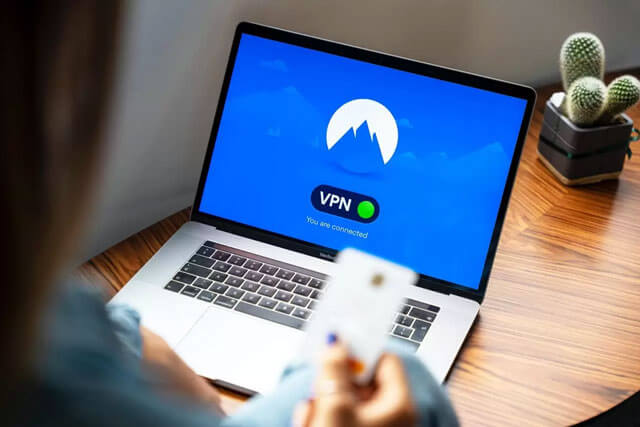 Try using a VPN
Update your firmware
In the administration software, you may upgrade the firmware on your devices.
Firmware upgrades can sometimes help resolve issues with modems or routers.
If your ping spikes are caused by a bug or a software issue, changing your firmware may assist.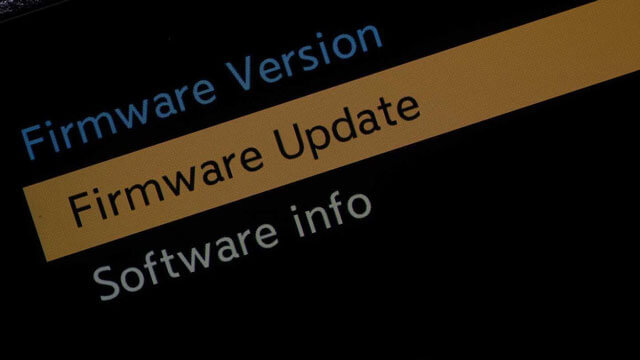 Update firmware
Last but not least, you can try out the effective tips above to get a better gaming experience in general.
Only one tip cannot make exceptional results; nevertheless, combining many tips simultaneously might improve playing-game performance significantly in some conditions.
Try as many optimizing tips as possible to improve the quality of your internet connections while firing a DOTA match, for example.
Frequently Asked Questions (FAQs)
Here are frequently asked questions related to this topic - How to fix high ping spikes on Wifi.
Take a look, that can be included in your wonder right now.
1. Will a better router improve ping?
A better router can help with latency but at a certain level.
It's unusual to receive a server connection quicker than 30 milliseconds through home internet, and 50-100 milliseconds is more normal.
A better router can enhance the connection between your ISP's modem to your computer or console, either via Wi-Fi or a more stable Ethernet connection.
It cannot, however, affect the connection from your ISP's server to the game server.
2. Can Baby Monitors Interfere with WiFi?
Baby monitors work at 2.4GHz or 900MHz and as we know that modern routers also operate at this band.
As a result, baby monitors can be potential Wifi interferences that cause slow performance over Wifi.
If you want to have a fast internet speed along with low ping ms, restrict or stop using baby monitors.
3. How do I reduce Wi-Fi interference?
Each Wifi interference will have its own different solutions.
Therefore, you are better to find out what interferes with your Wifi signal and then find its fixes.
For example, your slow wifi is caused by the signal of a microwave oven.
As a result, you should not place a router near the microwave oven.
Also, you avoid surfing websites while using the microwave oven.
Some common sources of Wifi interference:
Microwave ovens.

Cordless phones.

Bluetooth devices.

Wireless video cameras.

Outdoor microwave links.

Wireless peripherals.

PDAs, cellphones.
Conclusion
You have already known what is a good ping ms as well as a general guide to fixing ping spikes on wifi. Next time, you experience frustrating lag or ping fluctuation, it just takes you some minutes to improve ping ms, and then you will be on your way to victory!