How to check ping FFXIV? A complete guide on check ping [Updated]
Mar 04, 2022 - Views: 37495 Share
As ping is vital in online games, top games are designed to show it during matches.
Unluckily, Final Fantasy XIV doesn't.
How to know whether your ping time is good enough for seamless gaming or not?
Is it easy to measure your game ping?
Of course, everyone can do it for the first time.
Let's get started!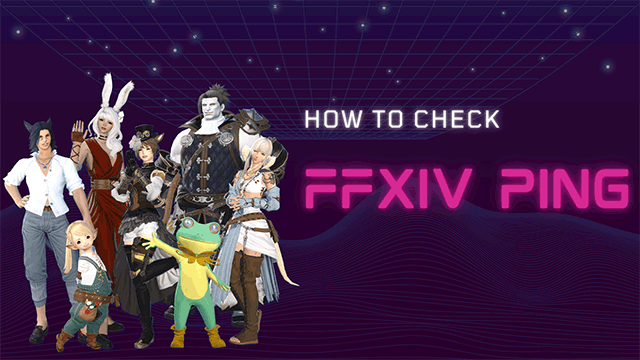 How to check pings in Final Fantasy XIV?
Final Fantasy XIV
FFXIV was a massively multiplayer online role-playing game (MMORPG). 
It was the original version of the 14th entry in the main Final Fantasy series, as well as the series' second MMORPG following Final Fantasy XI.
Critics and players alike were dissatisfied with the first launch.
Yet, the game received a huge revamp to reproduce the base game in a more enjoyable way (via Metacritic).
Like other online games, you may miss out on its appropriate publication, but FFXIV is unquestionably worth playing in 2022.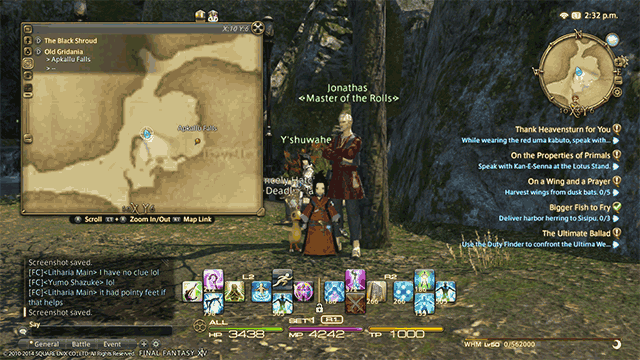 FFXIV is unquestionably worth playing in 2021
Maybe due to that, it still ranked no.1 on the list of top MMOs in 2022:
| Rank | Game | Daily players |
| --- | --- | --- |
| 1 | FINAL FANTASY XIV: A Realm Reborn | 3M |
| 2 | Old School RuneScape | 1.4M |
| 3 | World of Warcraft | 1.2M |
| 4 | RuneScape | 525,000 |
| 5 | World of Warcraft Classic | 500,000 |
Top 5 most popular MMOs of 2022
How to check ping in FFXIV?
When playing Final Fantasy, there might be a lot of gamers who ask FF14 how to check ping, how to check FFXIV ping themself. 
Not like normal, this game does not show ping time while playing. 
But don't worry! 
There are many ways to check the ping game: a game ping test, ping script, or command prompt. 
Today we'll guide you on the easy way that you can do it on the right computer.
Way 1: CMD command
FFXIV how to check ping? Follow these steps:
Step 1: Launch the Run dialogue by pressing the windows button + R key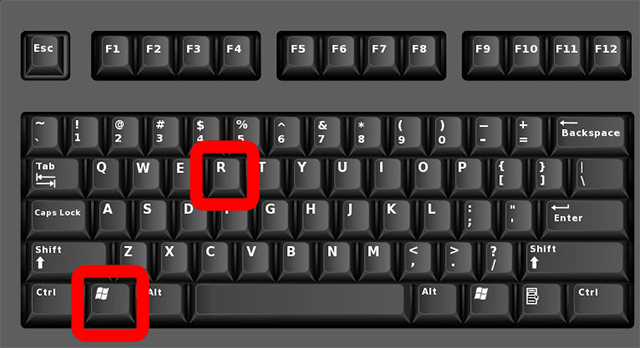 Step 1 
Step 2: Type "CMD" on the searching bar to open the command prompt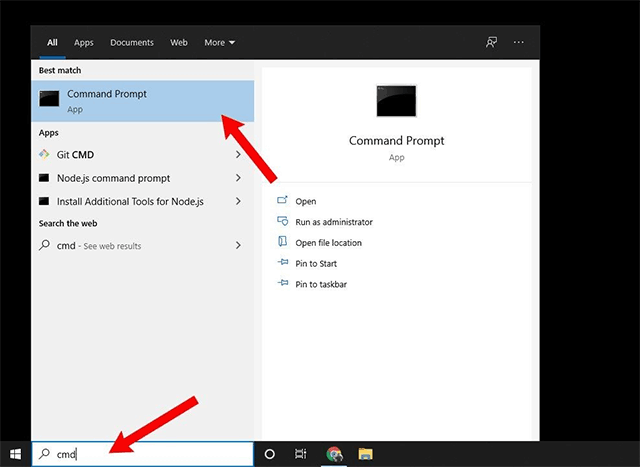 Step 2
Step 3: Type "Ping IP address" and hit enter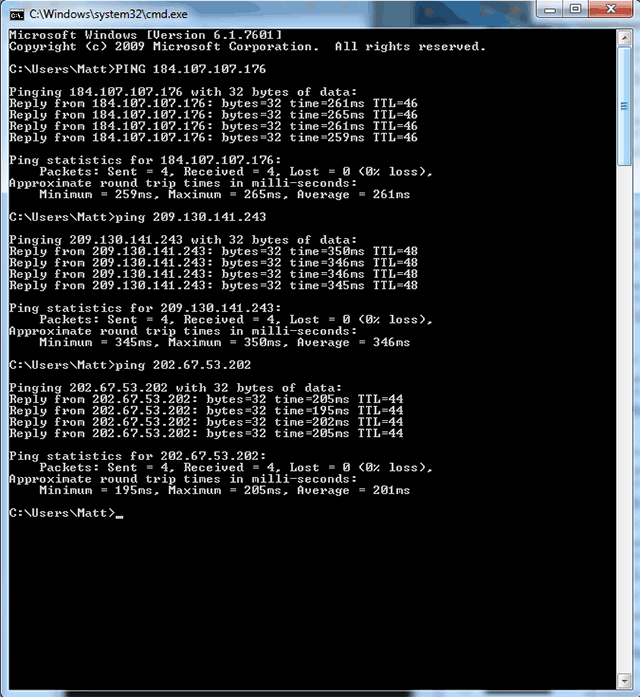 Step 3
Step 4: You can see the lowest, max, and average ping. Besides it also displays packet loss, TTL (time to live), the packet sent, and the packet received. 
Find IP addresses:
|   | IP address |
| --- | --- |
| North America Datacenter | square-enix.montreal.com | 184.107.107.176 |
| Eu.square-enix.com | 209.130.141.243 |
| Japan Datacenter | jp.square-enix.com | 202.67.53.202 |
How to check ping in Overwatch?
You also do this way for the game Overwatch, WOW, or other online gaming.
Way 2: Resmon command
Besides, you can use another command aside from the "cmd" command. 
That's the "resmon" command.
Step 1: Pressing the Windows button + R key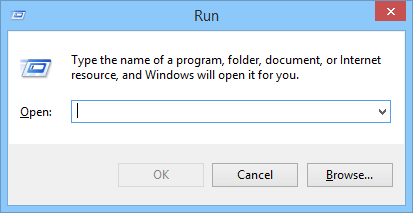 Step 1
Step 2: Type "Resmon" on the searching bar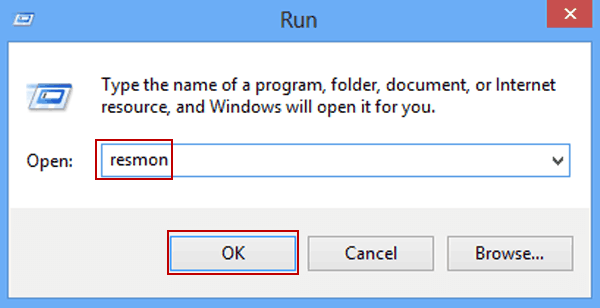 Step 2
Step 3: Click the "Network"
Step 3
Step 4: Look for FFXIV and click it
Under the "TCP connection", you will see 2 entries (packet send, packet receive) of FFXIV that represent your ping ms.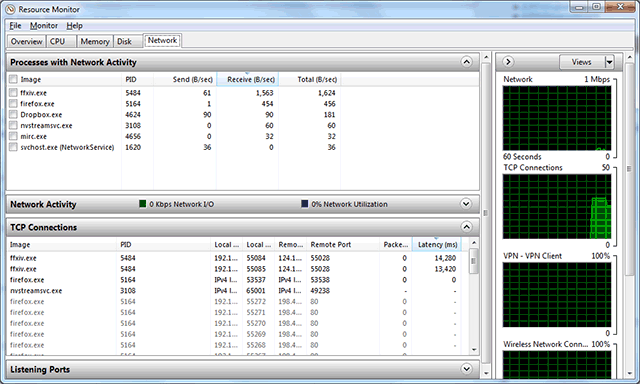 Step 4
How to check your ping in Overwatch? 
Wow how to check ping?
 Can it do similarly? 
The truth is…
Of course, you can. 
Both 2 commands are able to be applied to most online video games. 
If your online gaming does not show ping time, let's use it.
Way 3: Check ping with Task Manager 
Step 1: To open the task manager, either right-click on the taskbar or press Ctrl + Alt + Del on the keyboard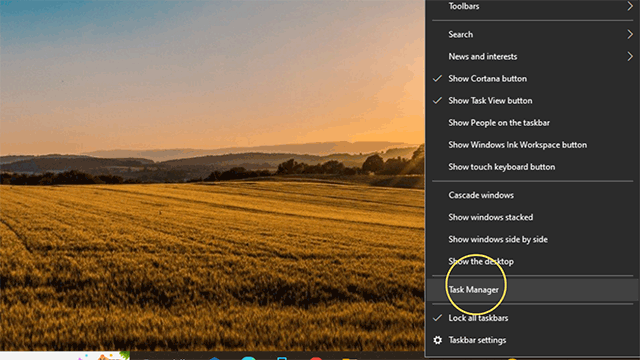 Step 1
Step 2: Move to the Performance tab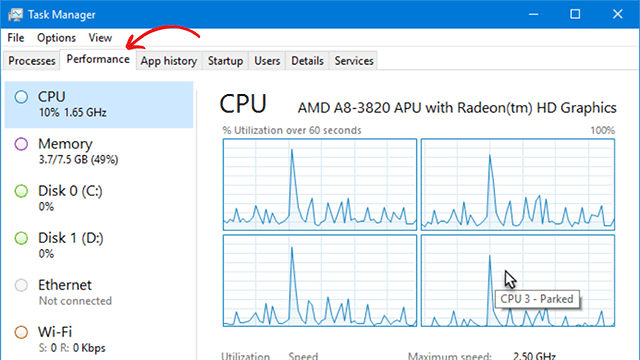 Step 2
Step 3: Open Resource Monitor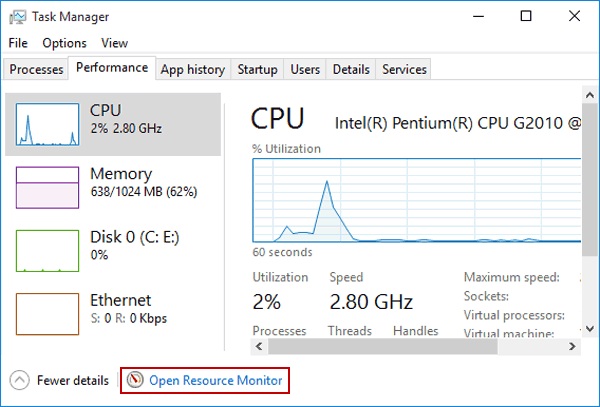 Step 3
Step 4: Select Network Section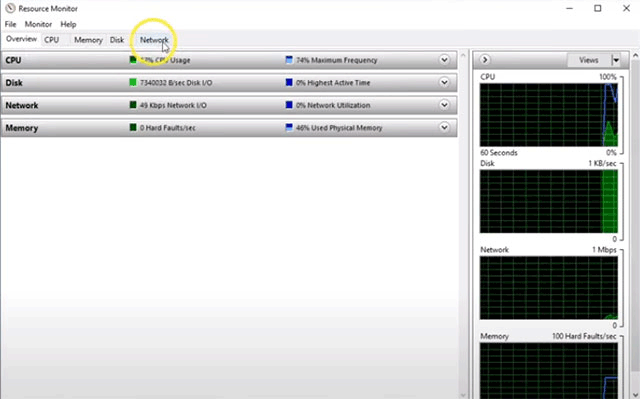 Step 4
Step 5: You can see the numerous Network-using procedures. Find the FFXIV program (ffxiv_dx11.exe)
In the section under TCP Connections, look at the latency (ping).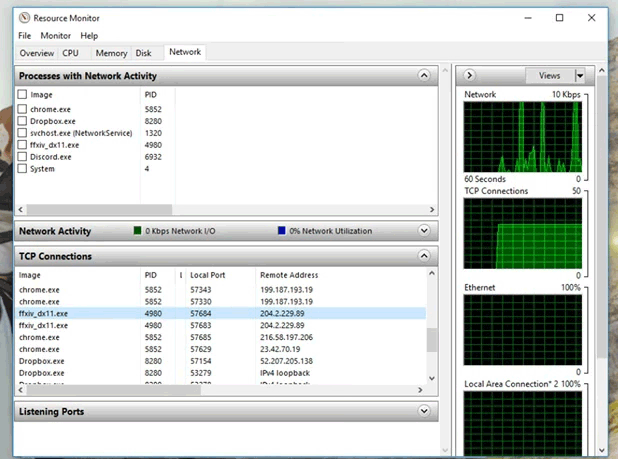 Step 5
What is a good ping?
While finding how to check ping in overwatch, FFXIV, DOTA 2 or any other games, you might catch the phrase "what is a good ping?"
Ping is dedicated to the network lag between your laptop/computer and someone else's, or even the game's own server. 
Thus, the lower, the better.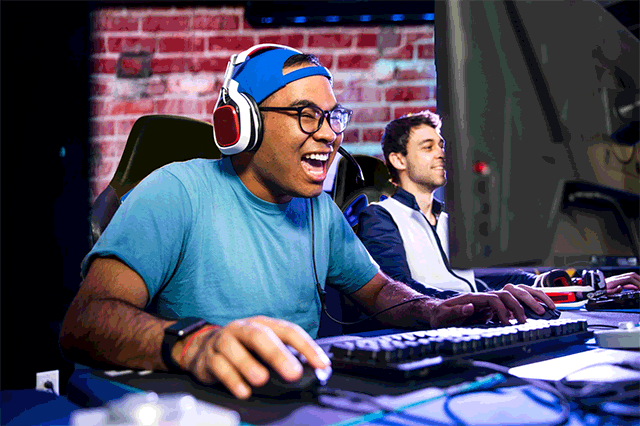 The lower the ping is, the better the network connection is
A good gaming ping is between 40ms and 60ms, or even lower. 
For example, if your ping speed is more than 100ms, there will be an obvious delay. 
In addition, if you have a 10ms ping, playing your selected game will seem smoother and faster than if you have a 100ms ping.
| Ping ms | Quality |
| --- | --- |
| 0 - 50 ms | Awesome ping |
| 51 - 100 ms | Decent ping |
| 101 - 150 ms | Start to get some issues while playing games |
| > 150 ms | Bad ping with serious problems and delay! It is difficult to play games smoothly |
Select the best game FFXIV server
Server locations can affect your in-game ping.
Hence, one of the best ways to reduce high ping in-game is to choose the closest game server. 
When you first start playing FFXIV, it might be tough to decide which server to join. 
There are many to choose from, regardless of where you live. 
These are the best FFXIV servers you may join, divided into three regions: Japan, North America, and Europe.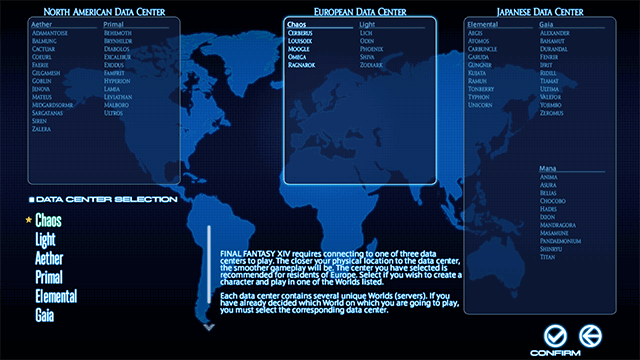 FFXIV arr server
Before deciding where you want to get, keep in mind that the servers, known as worlds, are split into Data Center. 
It's a collection of servers divided into regions.
Players running in the same data center may communicate with one another and match up for certain raids.
A new feature added to the game is the ability for players to interact between Data Centers, allowing players from all around the world to play together.
| Data Center | Region |
| --- | --- |
| Aether | North America |
| Crystal | North America |
| Chaos | Europe |
| Light | Europe |
| Elemental | Japan |
| Gaia | Japan |
| Mana | Japan |
FFXIV data center
Frequently Asked Questions (FAQs)
In addition to the information on how to check ping FFXIV, we also compiled a list of some common questions asked by gamers.
Let's see if they are also your concern!
1. Does ping matter in FFXIV?
Not only FFXIV, but ping is important to most online games.
High ping will make it more difficult for you to play FFXIV.
It's terrible because there is a wait between your character and strikes.
Also, playing is less tightly when the ping is larger, so keep an eye out for that.
2. What is a good ping for FFXIV?
In general, ping below 100 ms is ideal for most games.
But one more time, the lower, the better!
Simply said, your VPN transfers data to the game's servers via a separate path.
It may be less congested than your ISP's route or may just be more direct, which can reduce latency.
Additionally, since your data will be encrypted, no one monitoring the network can see anything you do online.
4. Is WTFast good for FFXIV?
To improve network performance for FFXIV, try using WTFast.
Unless you're currently using top-notch network optimization software BattlePing Pro on top of WTFast for improved performance outcomes, it can assist you in reducing your network latency!
5. Why does FFXIV feel laggy?
The network problems in FFXIV could be caused by packet loss.
It happens when the internet path loses the packet data created by your gaming gear or the response packet data from the FFXIV server.
A packet loss may cause your game to pause for a brief period of time or give the impression that it is lagging often.
Conclusion
To sum up, Final Fantasy XIV provides plenty of worlds for gamers from all walks of life. Whichever you are looking for, there will be an FFXIV server that fits your needs.
Hopefully, with this post, you aren't afraid of the question of how to check ping FFXIV, WOW, or overwatch how to check ping. From now on, how to check ping in whatever online game becomes easier.