How fast is 1.5 Mbps download speed? Full answer
Apr 21, 2022 - Views: 4278 Share
Pretty much every internet service provider (ISP) offers several plans with each offering different download and upload speeds.
If you're wondering to select a suitable internet plan, do you choose for 1.5 Mbps download speed?
How fast is 1.5 Mbps download speed?
Is it enough for your internet-based activities?
Let's find out the answers.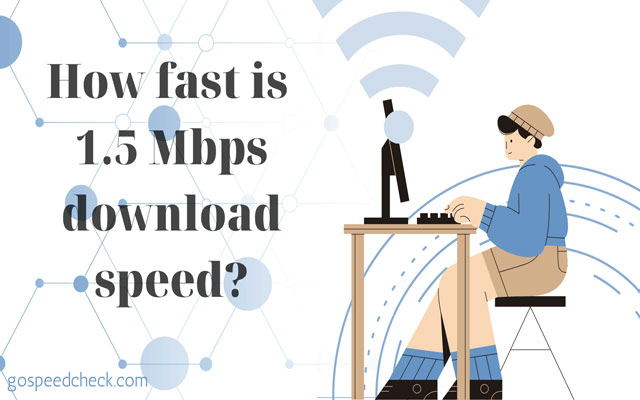 How fast is 1.5 Mbps internet?
How fast is 1.5 Mbps download speed? 
Run a download speed test
And wow,
You got a download speed result of 1.5 Mbps.
That time, you can understand why you experience slow and laggy online moments.
What is a good download speed? 
What can you do with this rate smoothly?
You can anticipate downloading files at a rate of 183.11 KB/sec with a 1.5 Mbps download speed. 
You can do basic browsing like checking Facebook, checking emails, and reading online news,...
The download speed of 1.5 Mbps is more than sufficient.
However, that can be good if there is only one connecting to that network.
Also, your online activities like playing PUBG do not require too much bandwidth.
Currently, the FCC requires a minimum download speed of 25 Mbps and 3 Mbps upload in order to be designated as good speed broadband.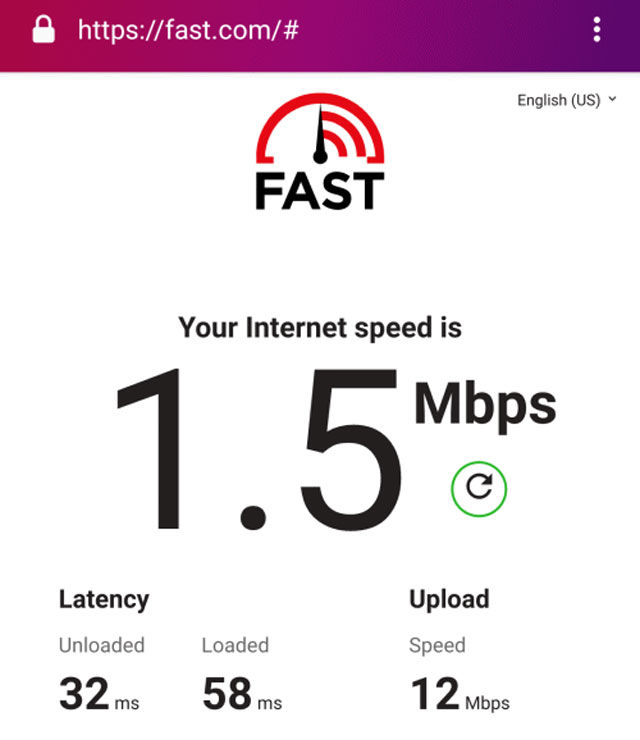 How fast is 1.5Mbps download speed? 
Taking this into account, we can see that a speed of 1.5 Mbps is well below the barrier for what is called high-speed internet in today's world. 
A speed of 1.5 Mbps is actually quite slow, 
And, obviously, it is not suitable for playing video games or streaming media.
Is 1.5 Mbps download speed good for streaming, gaming and downloads? 
Is it possible to stream, play video games or download files at this 1.5 Mbps rate?
As it said above, 1.5 Mbps is extremely slow.
However,...
There is not impossible to do these activities at 1.5 Mbps, though, it can take longer.
In this post today, we'll break it down into 3 small main activities: gaming, streaming, and basic browsing, and check whether this speed is possible or not.
Keep reading to find the answers.
Gaming 
If you plan to use your internet mostly for gaming, a speed of 1.5 Mbps will be disappointing.
Not only will your latency/ping be high (about 75-100 ms), but downloading video games, as well as updates and patches, will take an eternity.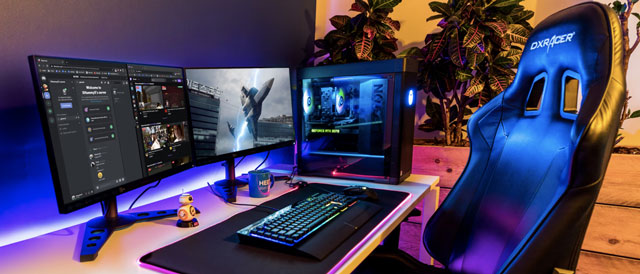 Playing games with 1.5Mbps download speed. 
What is a good connection speed download for PS4? 
In order to have a nice gaming experience, you should have at least 2 Mbps download speed and 1-2 Mbps upload speed.
Here is the table of required internet speeds across the game platforms: 
| | | | |
| --- | --- | --- | --- |
| System | Min. download speed | Min. upload speed | Max latency |
| Nintendo Switch | 3 Mbps | 1 Mbps | N/A |
| Xbox | 3 Mbps | 0.5 Mbps | 150 ms |
| PlayStation | 2 Mbps | 2 Mbps | N/A |
| Steam | 1 Mbps | 1 Mbps | N/A |
With a download speed of 1.5Mbps, it's better for you to play games on Steam.
However, if you want to experience consistent and smooth gameplay, try to get a faster connection. 
Streaming 
1.5 Mbps is sufficient to stream standard-quality video. 
However, HD or 4K video streaming may stutter or lag. 
For example, Amazon.com advises a minimum 1.3 Mbps download speed for their Video on Demand service, but recommends 3.5Mbps; 
Netflix requires 1.8 Mbps download speed for regular video and 3Mbps for HD video.

Streaming Video and Streaming audio with 1.5 Mbps 
As long as you or other users on your same network are not doing anything else that uses a lot of bandwidth, 
Besides, 1.5Mbps connections should be enough for streaming audio files, which are smaller and less sophisticated than video. 
For basic audio, Pandora, a well-known Internet radio service, requires a minimum of 150Kbps, and 300Kbps for high-quality content.  
If you're having problems, contact your streaming service to inquire about connection speeds.
Basic browsing 
1.5 Mbps download speed shouldn't have any issues with basic browsing or social networks. 
Nevertheless, some kinds of content may take significantly longer to loading. 
What you can do with 1.5 Mbps
| | |
| --- | --- |
| Basic browsing | Can you do it with 1.5 Mbps? |
| Reading online newspapers | |
| Check Facebook messenger | |
| Sending and receiving emails | |
| Searching Google | |
| Using social media ( Skype, Spotify...) | |
However, keep in mind that anything less than 10 Mbps will be noticeably slower when it comes to loading new pages and images. 
Thus, switching to a faster browser can help, but some websites have much heavier loads than others.
Lastly, you should improve your internet performance.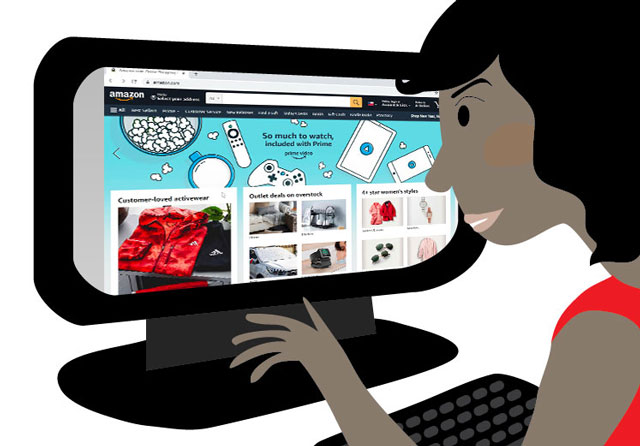 You can do some activities basic browsing at 1.5 Mbps 
How to speed up download speed?
Whether you get an issue of Wifi download speed slower than upload or downloading rate of 1.5 Mbps, it's necessary to speed up download speed and internet performance as well.
We've compiled a full guide of EFFECTIVE ways to fix slow downloads. 
Try out all of them immediately and you will get such a surprising answer.

How to speed up download speed?
Frequently Asked Questions (FAQs)
There are a lot of questions relating to "fast download speed".
Here are some common questiones that can be one of your wonders.
Let's find out!
1. How to check download speed?
Want to check your current download speed?
Take a download speed test to find results as fast as possible.
Follow simple step-by-step guide to run a test.
Step 1: Open Google and type "gospeedcheck.com".
Step 2: Open MySpeed ( gospeedcheck.com).
Step 3: Click the circle "Go" in the middle of your screen.
Step 4: Get results after seconds.
2. Does Spotify work with 1.5Mbps speeds?
Streaming audio requires very little bandwidth, but audio quality is still an issue.
Spotify requires 0.32 Mbps to 0.64 Mbps download speeds for low and high-quality audio, but around 2 Mbps for lossless audio.
Therefore, you can listen to stream music on Spotify at this internet speed.
Bandwidth requirements for each music streaming platforms is different.
3. Is 1.5Mbps fast enough for Netflix?
While 1.5Mbps is sufficient to stream your favorite Netflix shows, be aware that the quality will be low.
Netflix can be streamed at speeds as low as 0.5Mbps, but HD video requires at least 3Mbps.
Recommended megabits per second

Standard definition (SD)

1 Mbps

NOTE: A faster connection for improved video quality is recommended

High definition (HD)

720p: 3 Mbps

1080p: 5 Mbps

4K/Ultra HD (UHD)

15 Mbps
4. Is 1.5Mbps fast enough for YouTube?
Look at the table below
| | |
| --- | --- |
| Video Resolution | Recommended sustained speed |
| 4K | 20 Mbps |
| HD 1080p | 5 Mbps |
| HD 720p | 2.5 Mbps |
| SD 480p | 1.1 Mbps |
| SD 360p | 0.7 Mbps |
As you can see, if your download speed is measured at 1.5 Mbps, you are able to watch Youtube videos at a SD resolution smoothly.
To watch HD or 4K videos, your internet connection needs to be much faster.
5. Is 1.5 Mbps Fast Enough for a Family?
1.5mbps is undoubtedly insufficient for multiple users in a home.
This speed is barely adequate for one person to do basic web browsing and email opening, let alone multiple people.
The bottom line
Source:
https://www.highspeedinternet.com/resources/what-is-a-good-download-upload-speed