A Comparison of 4g Speeds vs 5g Speeds
Sep 30, 2021 - Views: 895 - Share this post if you find it interesting!
The pandemic COVID-19 has led to an increase in remote working. The rise in the number of people connected to the Internet means high speeds are always in demand. The introduction of 5G network with the ultra-fast speed, reduced latency could eventually change the way we use technology. What are the differences between 4g speeds vs 5g speeds? Is it worth upgrading to a 5G phone? We'll explore everything about this technology.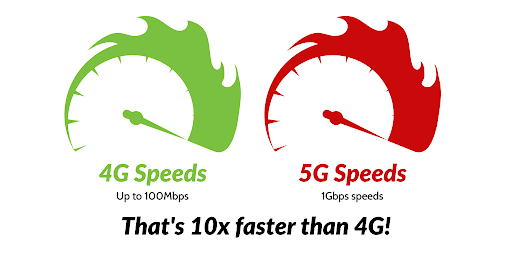 4g speeds vs 5g speeds: What differences?
5G is the 5th generation mobile network that is designed to connect virtually everyone and everything together. The benefits that 5g brings to the table include faster speed, lower latency, and the ability to connect a lot more devices at once
How does 5G work?
Before diving into the differences between 4g speeds vs 5g speeds, we need to look at how 5g works.
All four previous generations of cellular networks used macroscopic cell towers that require vast power supplies to transmit over long distances.
5G works a little differently. This mobile network uses a combination of frequencies from multiple bands to maximize throughput. In addition to traditional microwave towers, 5G will also use a large number of much smaller microwaves for the new millimeter-wave spectrum bands to create an ultra-high-speed network coverage.
5G also uses Massive MIMO, a new digital technology that uses many targeted beams to spotlight and track users around a cell site. This helps improve coverage, speed, and capacity.
Current network technologies work like headlights, illuminating an area but wasting a lot of light/signal. Part of the 5G rollout includes installing Massive MIMO and 5G New Radio for all mobile network base stations on the existing 4G infrastructure. Now let's take a look at 4g speeds vs 5g speeds.

A Comparison of 4g Speeds vs 5g Speeds
4g speeds vs 5g speeds
Speed is the most commonly used factor when comparing 5G vs 4G. 4G can now hit the maximum speeds of up to 100 Mbps, though its performance in the real world is generally no more than 35 Mbps.
Theoretically, 5G could be 100 times faster than 4G, with the maximum speeds of around 20 Gbps. Its real-world speeds range from 50 Mbps to 3 Gbps.
But things are just more complicated than that. 5G has three frequency bands, and each one has its own speed. The low-band 5G is somewhat faster than 4G with speeds of 50-250 Mbps. The high-band 5G reaches 3 Gbps.
Latency
Apart from 4g speeds vs 5g speeds, we may also need to look at their difference in terms of latency.
Latency is the amount of time that a packet of information needs to travel between source and destination. The lower latency, the faster data will be transferred. The latency of 4G networks is currently about 50 milliseconds, while the number for 5G networks is impressive 1 ms.
Reduced latency will be beneficial to many applications like gaming, where the outcome can be affected by response time. It could also be critical for apps where data is being transmitted to the cloud.
5G vs. 4G: Coverage
Coverage is another factor worth looking at, apart from 4g speeds vs 5g speeds.
Spreading 4G networks across the globe takes years, and there are still many rural areas relying on 3G. Even in places having 4G coverage, the speeds vary quite widely.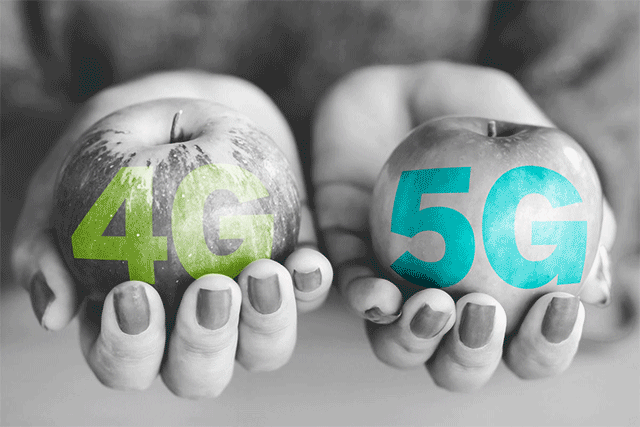 Differences between 4g speeds vs 5g speeds
5G networks are expected to take a while, but all three major carriers in the United State have made some big advancements in 5G coverage for the last few months.
They currently offer "nationwide" networks, based on the Sub-6 spectrum, and will build those networks with wide coverage in the next year.
Bandwidth
We mostly talk about 4g speeds vs 5g speeds when comparing these two types of wireless networks. However, another aspect also worth discussing is bandwidth.
It is expected that 5G will have enormously more bandwidth and capacity than 4G.
This is because 5G will make more efficient use of the available spectrum. While 4G uses a narrow slice of the available spectrum from 600 MHz to 2.5 GHz, 5G is divided into three different bands. with each band having its own frequency range and speed. This also means 5G will be widely applied in many use cases for consumers, businesses, and industries.
4g speeds vs 5g speeds: Congestion
Congestion is also an important factor when comparing 5g speed vs 4g speeds.
Previously, 4G enabled video streaming and calling on the go. However, more video streaming also means increased congestion in the network.
The amount of data that 4G can quickly transfer across blocks of the spectrum is being limited.
The invention of 5G will eliminate this congestion. This means that there will be no longer a case of five bar beacons during peak hours but an inability to access the browser.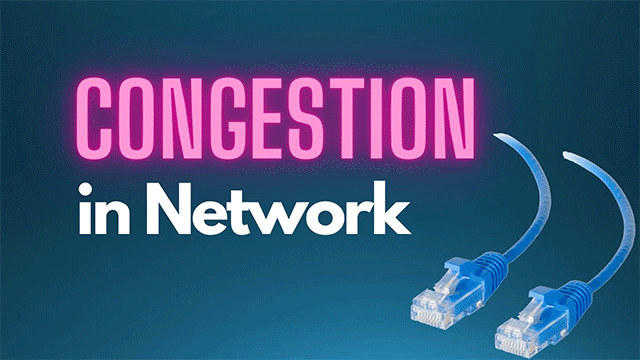 Learn about 4g speeds vs 5g speeds
But it can be said that in addition to 4g speeds vs 5g speeds, the noticeable difference of 5G and 4G will be the gateway to the world connecting the Internet of Things on a large scale. Later iterations of the 5G network are expected to be revolutionary for industries based on data, smart cities, and infrastructure management as there may be more devices in operation.
Trusted, safe, and uninterrupted in the same area. Overall, due to the new technologies, spectrum, and frequencies it uses, 5G has some benefits over 4G; Higher speed, less latency, capacity for a larger number of connected devices, less noise, and better efficiency.
Is 5G a replacement for 4G?
Despite the tremendous benefits of 5G and the significant difference between 5g vs 4g speeds, 5G is not a substitute for 4G, but a complementary technology. The combination of 5G and 4G will give you good speeds on your mobile device wherever you are.
It's also important to remember that carriers continue to upgrade 4G networks and that both download speeds and latency can be improved further. Even though carriers are spending more time and resources on 5G wireless technology, 4G networks will likely continue to improve, resulting in faster speed across the board.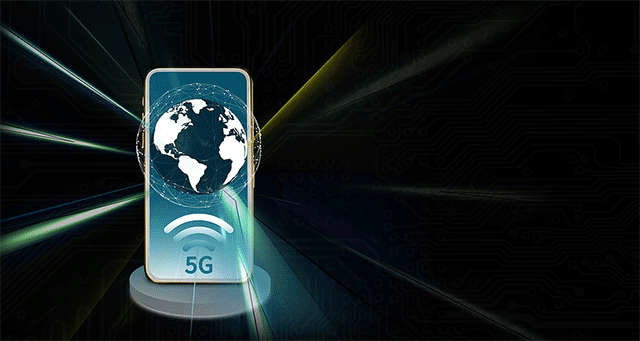 Find the differences between 4g speeds vs 5g speeds
How secure is 5G?
Network slicing provides manufacturers and others with a dedicated network over which they have complete control on their IoT solutions for reliable communication, with guaranteed quality of service and Cloud or Edge-based computations.
This can also contribute to higher levels of security, which is not afforded by WIFI or 4G.
If a company has particularly sensitive data subject to regulatory requirements, which can be sent over essentially different parts of the network to protect privacy, slicing can allow moderation for 5G seamlessly.
Conclusion
We've learned basic knowledge about 5g as well as key differences between 4g speeds vs 5g speeds.