Wifi slow on iPhone ios 13. Try 7 tips below to fix it at a glance
Oct 01, 2022 - Views: 284 Share
A slow wifi connection is one of the most common connection problems you may encounter. Most of the time, such a problem, is not serious. You can fix it by doing some basic troubleshooting procedures.
Read through this article to learn how to fix wifi slow on iPhone ios 13. It will also give you knowledge about ios 13.
Some information about ios 13
iOS 13 is the next major operating system update for Apple's iPhone phones. This is the company's 13th operating system, developed by Apple Inc. design and development. 
The previous version was iOS 12 released in 2018. iOS 13 is also the platform for Apple to announce the launch of a new operating system for iPad: iPadOS.
This update includes many major changes and additions in performance, features, and interface that make many users want to upgrade.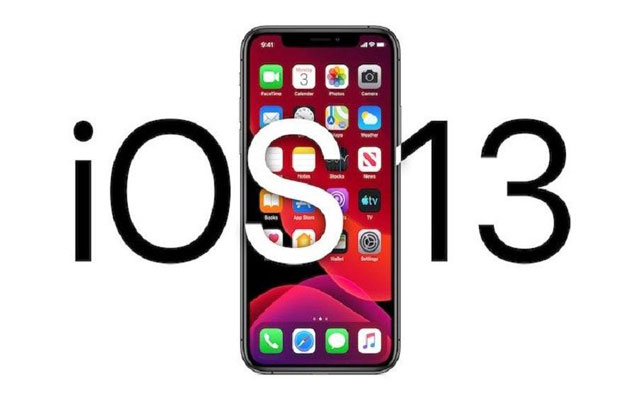 Learn about Ios 13
What's new in iOS 13 that deserves an upgrade?
Let's take a look at some of the advantages of the iOS 13 operating system to understand why many people want to upgrade it:
Dark Mode: The unique feature of Dark Mode is to change the entire screen interface to black tones instead of traditional white. This feature helps to soothe the eyes of phone users in low light conditions.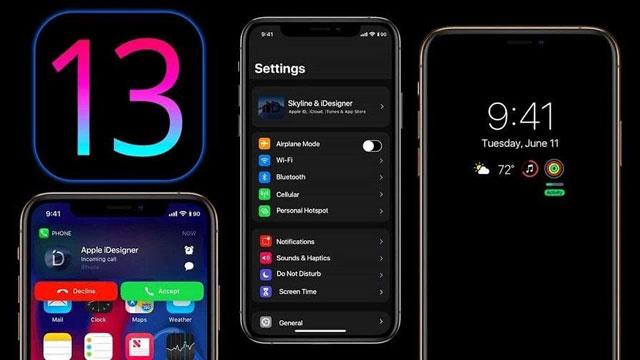 The unique feature of Dark Mode 
Design with a more compact volume control bar: iOS 13 is to adjust the interface of the compact volume bar in the left corner of the screen. Moreover, it also notifies the user when the volume is at maximum or minimum by lightly vibrating the device.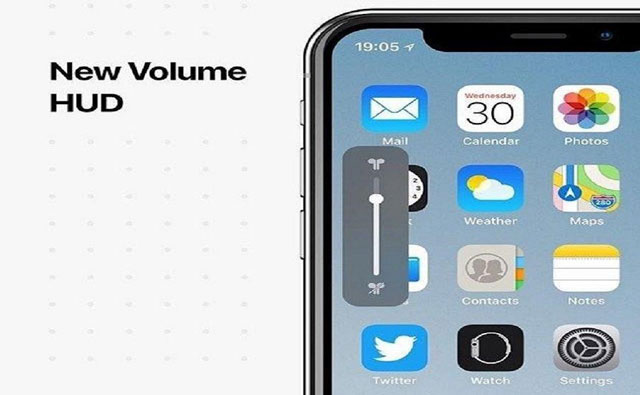 Change the interface of the compact volume bar
Reminders interface: Apple also does not neglect to upgrade tools such as Reminders with new interface changes. The device can automatically create reminders based on the user's word analysis. Besides, there are supporting details such as time, location, photo, and contact method.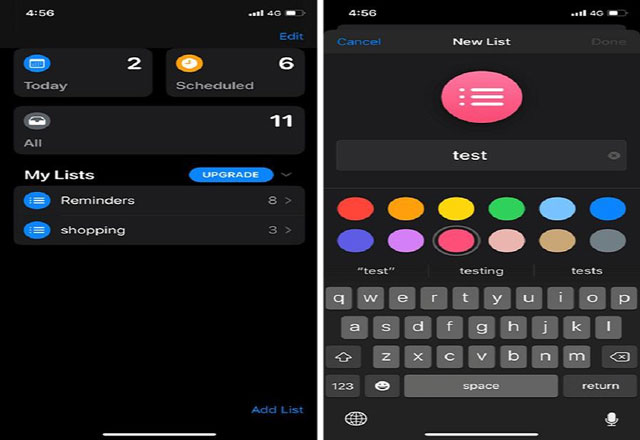 The new interface of Reminders
Is wifi connection slow on iPhone ios 13? 
With many unique features like the above, iPhone users are excited to upgrade their phones. 
However, with Apple's latest iOS update this time, many people may encounter some errors that appear during use, including slow WiFi speeds. Specifically, wifi slow on iPhone ios 13 or simply can't connect.
There are even some users who can do the internet speed test ​​on iPhone to control the speed quickly. Even though the result is iPhone ios 13 has a slow connection doesn't mean it has a problem. Maybe the problem is with your wireless router.
See more: wifi slow on iphone 11
7 tips to fix the slow wifi connection on iPhone io 13
If wifi slow on phone but fast on laptop, then the problem may be with your phone, and vice versa. 
As such, it's a good idea to spend some time troubleshooting both your iPhone and your network device so you know where the problem lies. However, don't worry too much, troubleshooting network problems like this are not difficult to do. You can do the following methods:
1. Restart iPhone
Sometimes restarting the iPhone is the method that can fix all sorts of weird problems. Even that it can fix the problem of wifi slow on iPhone 11. It may not fix it completely, but it should be a little better.
2. Restart the router
Restarting the router is a troubleshooting step for any network problem. You can try this if you don't know the cause of the Wifi error.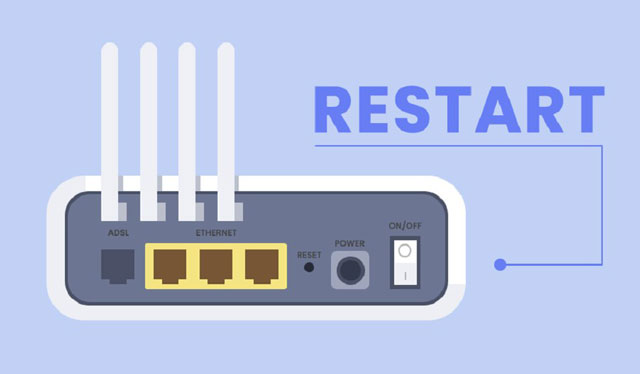 Restart the router
3. Reset iPhone network settings
Go to Settings > General > Reset, then select Reset Network Settings. You also need to authenticate and then log back into your Wifi network.
4. Disable Wifi Support
Sometimes, your iPhone may think that the Wifi connection is not strong enough. Try disabling Wifi support in Settings > Cellular/Mobile and see if the problem improves.
5. Forget the Wifi network
Sometimes just forgetting the network and reconnecting is enough. Go to Settings > WiFi and then tap the network in question. Tap Forget This Network and confirm.
6. Restore default settings
Restoring to default settings is also a way to fix wifi slow on iPhone ios 13 if the above methods don't work. You will have to reinstall it all over again. Remember not to restore from a backup.
7. Restore and set up like a new iPhone
If none of these tips fix your problem, the last resort is to restore your iPhone or iPad via iTunes and set it up as a new device. This way you start fresh and get rid of potentially problematic customizations and settings on your device.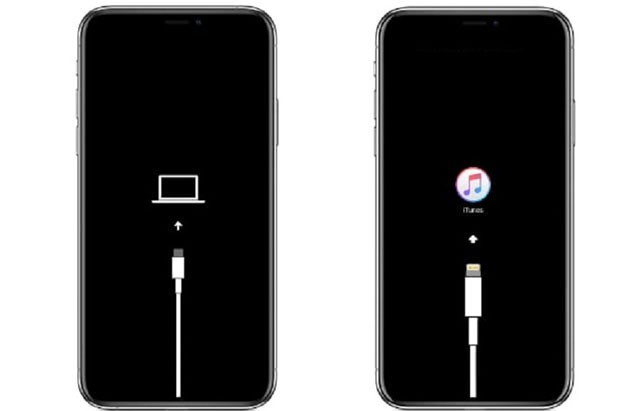 Restore your iPhone via iTunes
Some ending words:
Ios 13 is a modern browser worth experiencing. Ignoring slow wifi on iPhone ios 13, you will be able to get rid of them easily. This article will help you understand ios 13 and avoid any unnecessary troubles when using wifi on your device. If there is a more interesting way, don't hesitate to share now!